Social media platforms were introduced for a good reason: to create and grow connections with anyone across the world. Among these platforms is Instagram. Instagram is one of the best platforms for building communities, whether it's for marketing or social purposes. When building this community, you need to know how to tag or mention people in your story, post, and comment. In this post, I'll share a few simple steps that will help you achieve your goal. Let's get started!
Tagging someone on new Instagram Post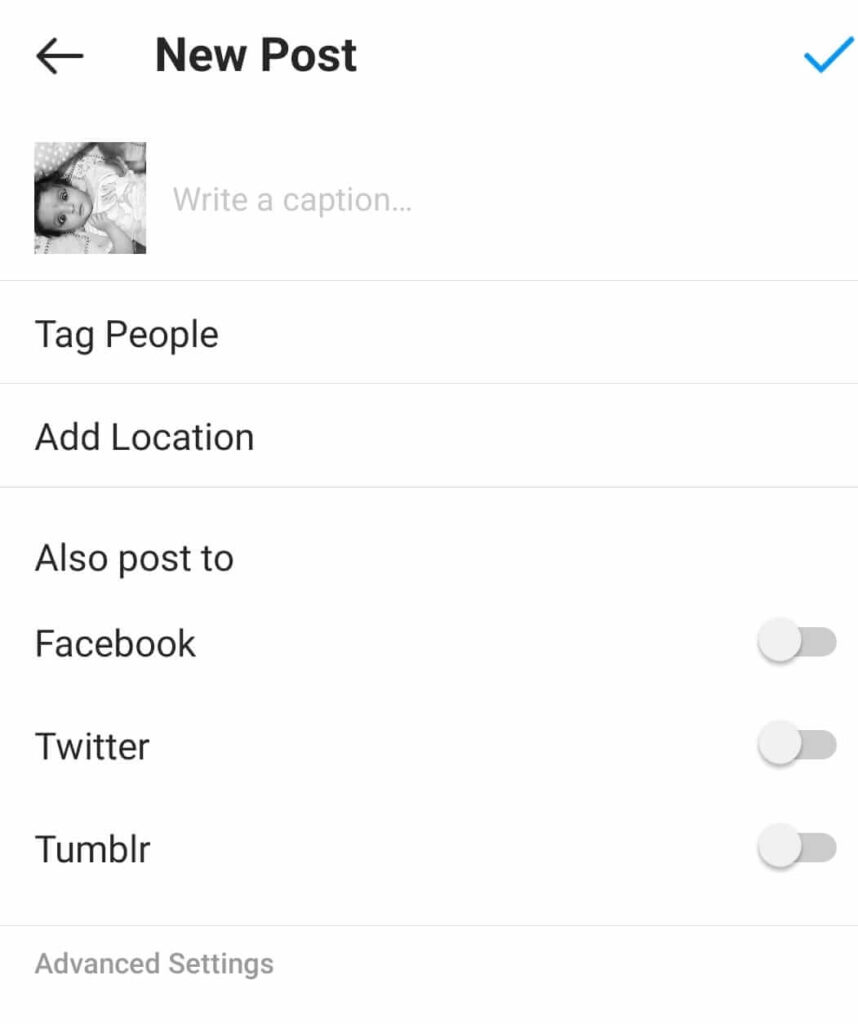 First, let's start with the basics – how to tag people while creating a new post on Instagram:
• Open your Instagram account
• Create a new post on the platform
• Choose the picture that you want to post: You can either upload or take a new picture or video. To upload a new picture or video, you need to select gallery under the picture menu and then swipe and scroll to look for your desired picture or video. To take a new picture or video, you need to tap or click on the word "photo" or "video" to take a picture or record a video. After selecting your photo, click "next" on the top right corner.
• Tag people: Once you get on the Instagram Share screen, you can write a caption, Tag People, add any comments, location, and hashtags and then tap or click on "Tag people"
• Choose the person you want to tag: Your post will appear on another screen. Now, you need to tap where the tag should appear. For instance, if you are posting a picture of your friend, all you need to do is tap on their face to tag them. Apart from friends and family, you can tag any desired brand that has an account on Instagram.
• Look for the individual's username: At the top of your screen, you'll find a search bar. You can use it to search the username of the individual. It's always important to know the spelling of the individual's name before tagging them.
• Select the person to be tagged: The individual's username can appear on the drop-down menu automatically or you might be required to press the "enter" button to see your results. After finding the desired username, tap or click it.
• Save and publish the post: After tagging the individual in your photo, you should save changes and tap the "Share" button to publish your post officially.
Read: Unbelievable Instagram Tips, Hacks & Features
How to tag someone in an Instagram story
Instagram launched Instagram Stories back in August 2016. This is a social media experience that was originally developed by Snapchat with stories that appear and expire on your profile after one day or twenty-four hours. To tag people on Instagram Stories:
1. Go to your feed
Creating an Instagram story is easy. All you need to do is go to your feed. You'll start seeing pictures from the accounts you follow being displayed.
2. Swipe to create your story
You'll create our Instagram story by swiping right on this screen.
3. Upload or take a picture
You'll use the white button that appears in your screen's center to take pictures. If you want to take a video, you'll need to hold it down. Upload your picture or video by swiping up.
4. Add filters
You can add filters and other effects to your post. And tag other Instagram users by tapping on the stickers icon. The stickers icon is a square smiley face with a folded over corner.
5. Tap "Aa" option in the top right corner.
Here, you'll see custom story stickers at top right by Instagram. Tap "Aa" to tag or mention other users in your story.
6. Search and choose your user by typing @
Start typing "@" and then usernames of individuals you'd like to tag. While doing this, a list of friends who have usernames similar to the words that you type will be suggested. If the person you'd like to tag appears, tap on their profile, and their username will appear on the screen.
7. Edit your tag and resize it
Once you've tagged someone in your story, you'll need to edit the sticker tag before publishing.
To change your tag's color, tap on the sticker
To resize your sticker, use your thumb and forefinger to either pinch or make it bigger as you move in the opposite direction.
You can move the tag by tapping the sticker and dragging it to your desired location without releasing your finger.
8. Publish your story
Now, all you need to do is add your post to the story. Tap on "Your Story" on your lower-left corner to share with your close friends or followers.
Read: How to Download Instagram Videos, Stories, and Photos
How to tag(Mention) someone in a comment on Instagram
Apart from tagging, you can mention other Instagram users in the comments section. Keep in mind that this is not a tag but a mention. The people you mention in your comments will be notified. However, the posts won't appear on their feed. You can mention people on your posts in the comments or anyone posts who have enabled comments.
Mentioning an individual in a comment is one of the best ways to share a post with co-workers and friends to ensure you get their attention. To tag someone on Instagram comments, you need to:
• Find a relevant post to comment on
• Tap the speech blue or the comment icon
• Type the comment
• Use the "@" symbol to mention other Instagram users
• Type the individual's Instagram username
• Select the name if it appears on the dropdown list
• Complete typing your comment
• Post your comment
Related: Free Instagram Analytics Tools
How to tag someone in an existing Instagram post
You might have published an Instagram post only to realize that you forgot to tag an individual or you didn't tag the right person. You can edit your post even after publishing it. You can tag people after posting on Instagram by:
• Visiting the post that you published• Tapping the three dots in the top right corner
• Choose "edit" on the menu that will appear
• A black circle in the low left corner will appear. Tap it
• Tap on the photo where you want your tag to appear
• Type the individual's username
• Select the username after it appears on the drop-down menu
• Tap "Done"
• Save all changes by tapping "Done"
Read: Essential Tools Every Instagram Content Creator Needs
Tagging products on Instagram
To tag a product on this platform, you need to have an account that has been approved. Once your business account has been approved, you'll find the "Shopping" option under "Settings". From here, tap "Continue" and upload the catalog that you want to connect to your Instagram account. After your account is approved and you've uploaded the product catalog, you should follow these tips:
• Upload the picture, add filters and other effects
• Choose "Tag products" on your screen
• Type the name of the product
• Tap the product that will appear after the search
• Tap "Done" and publish your post
Simple tips to boost your Instagram account
Everyone would like their social media accounts to grow. However, only a handful of people have achieved this goal. You can't post content without a clear plan and expect to increase the number of followers and convert your followers into potential customers. Here are a few simple tips that will boost the growth of your Instagram
account:
1. Focus on engagement
The launch of Instagram's new algorithm has made it essential for users and marketers to focus on engagement levels. With the new algorithm, content that doesn't engage is rarely shown. If your content does not engage, it doesn't help at all.
The biggest challenge is coming up with a content style that improves engagement levels. The creative team needs to create unique and high-quality content that people will want to interact with.
2. Feedback is essential
When testing your content ideas, you need to pay attention to the comments and listen to your audience. When a user takes his or her time to write a comment or message you, they are informing you that they enjoy looking at your posts. Personalizing your posts will help you attract a following gradually. Taking time to reply to and like comments shows people that engagement is important to you. When you post content, they are likely to engage with you again. Taking time to build a solid relationship with your followers will expose your posts more and boost their growth.
3. Know the appropriate time to post
There are specific times when the majority of Instagram users are online than others. Posting during peak times will boost engagement levels because more people will see your post immediately. Successful content creators know the importance of engagement prime time. They keep posting at different times to ensure that their posts help them achieve their goals every time.
You should experiment with different times depending on your region and your target market. Knowing what content styles will work effectively during the day will boost your performance.
4. Think of your audience
Selling on Instagram is one of the most challenging activities in the digital world because users can unfollow you in a heartbeat. To succeed in this field, you need to think of what your followers want and how you can give it to them. You should avoid posting content that your fans may not like seeing otherwise, you'll end up pushing away followers and wasting your resources.
5. Consistency is key
Like other online platforms, Instagram requires regular publishing of content at optimal times to boost your performance. You'll lose your audience quickly if you are sporadic. The more content you publish; the more information you'll analyze to figure out what works. Lots of brands will post once after a couple of days. You have to be active and consistent to stand out.
Conclusion
Now that you know everything about tagging people, it's time to put this knowledge into use. Tag more friends and grow your community by tagging top-performing brands.
Read: Best Tools for Creating Compelling Content for Social Media
Q. How many people can I mention in my story?
Ans. You can mention up to 10 people in each photo or video you share to your story. If you mention multiple people, they'll each get a message from you individually. If they hide for mention, you won't find them.
Q. Who can tag or mention me in their photos and videos on Instagram?
Ans. All people can mention you unless you go to Privacy and hide being mentioned.
Q. How do I remove myself from a photo or video someone tagged me in on Instagram?
Ans. Tap of mentioned in post and remove by yourselves.
Q. How can I choose whether photos and videos I've been tagged in appear on my Instagram profile?
You can control by going to setting and privacy. You can control your comments, tags, mentions, story, reels, activity status and more.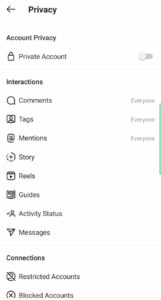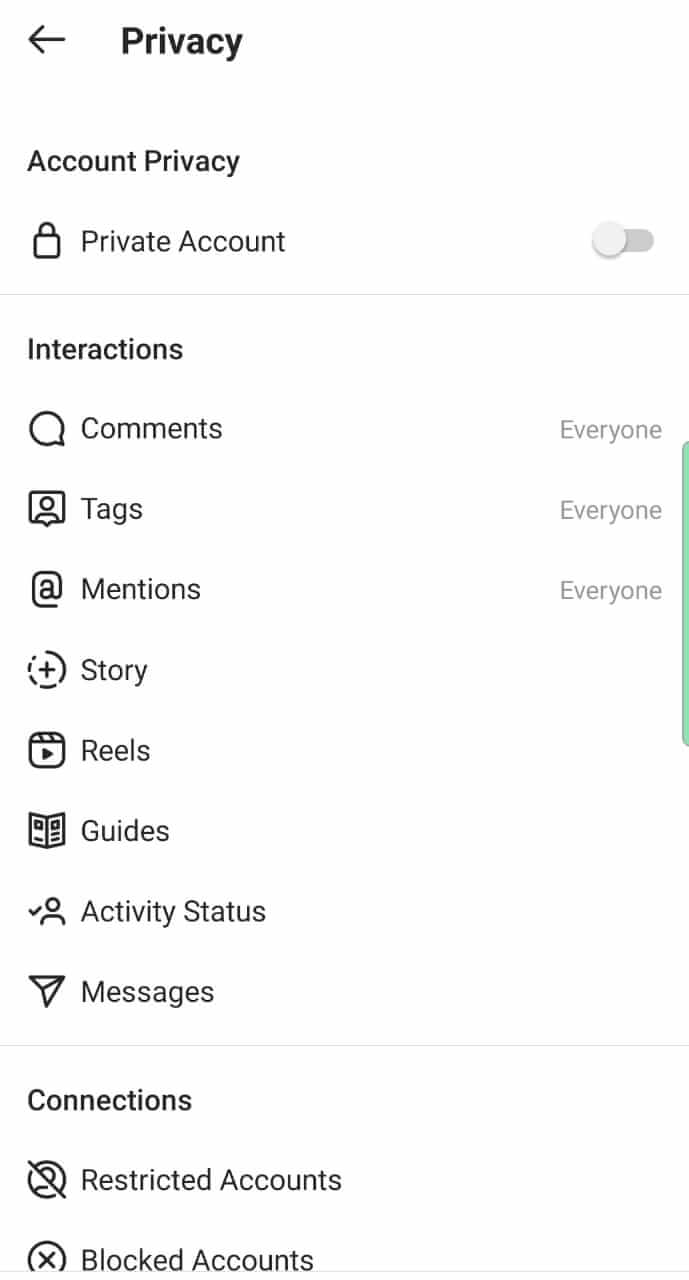 Q. How do I add or edit the location of an existing Instagram post?
Ans. Just edit the post and mention or remove the location.
Q. How do I hide a photo or video I've been tagged in from my Instagram profile?
Ans. Go to privacy and tag and make it Manually approval and hide tag.
Q. How do I add a location before sharing my photo or video on Instagram?
Ans. Tap on Add location and mention your location.
Q. How do I use hashtags on Instagram?
Ans. Just type in comment like type # followed by text or emoji (example: #sun).
Q. How do I mention someone on Instagram?
Ans. To mention someone, type @ and their name. Username will appear.
Q. How do I mark spam someone's Instagram story?
Ans. Open the story and using … dots to report the post to instagram.
Q. When does my Instagram story disappear?
Ans. After 24hrs of posting.
Q. Can a person I blocked still mention me on Instagram?
Ans. NO