A discord PFP or Profile Picture represents your personality and characterizes your appearance in front of your followers. When you have an engaging PFP, you are more likely to get a huge fan base on Discord or any other platform. Many gamers use Discord as their personal channel, and some use Twitch, but both need a mascot to follow your character's upgrades. Let's go through PFP's unique and creative designs and how important it is to have a distinctive PFP.
PFP Discord creative designs and its importance
So making your Discord PFP can build your overall character on the platform. Many people put a lot of thought into picking a proper PFP on Discord. Having a unique discord PFP can help you get recognition and an audience. However, people usually don't focus on profile pictures of discord but it creates a huge impact when you have a distinctive PFP. Therefore, it is important for you to make an impactful PFP to create a massive community on Discord. Before leading towards creation, we will go through some awesome discord PFPs that can give you inspiration.
Best PFP designs in Discord in all their Glory
We will now go through some amazing designs of Discord PFPs that will blow your mind and give you inspiration for your own creative ideas.
Kermit the Frog
This PFP is used widely all around the world. The reason for its popularity is that many people like to have their funny side on top and this PFP does it pretty well. You can make people's days much better with just a frog's smiling face. So try this PFP out and let everyone know your outstanding personality.
Midoriya Izuku
Deku, aka Midoriya Izuku, is a superhero in the manga series My Hero Academia. This PFP has a tired and sleepy vibe that looks pretty cool for any Discord profile picture. These manga and anime characters are also printed on mobile accessories, like mobile covers, tablet covers, laptop skins, and much more.
Shrek Meme Face
This Shrek face meme has been the most popular PFP on the Discord platform right now. The reason for its popularity is that it has a humorous nature of the concept of this profile picture is humorous. If you have a jolly or funny personality, add this to your Discord profile picture.
A Guide to PFP discord content and size
There are many communication platforms worldwide, and each platform has their own rules and regulations for images and PFPs. Discord also has some strict regulations that you need to follow for perfect suitability.
The first thing you need to be concerned about is the image size limit. If your PFP is longer, it might not be visible or look good on your discord, this might happen due to pixelization. On the other hand, if your image is too large, it can affect your channel.
As we have gone through several PFPs from discord we have definitive data on how big or small your PFP should be. The suitable size is at least 512×512 pixels, that will fit into your image portion easily. If you have a small PFP, then it should be a minimum of 180×180 pixels.
There are a variety of images that are suitable for discord, and it allows them on the platform. You can use cartoon images, memes, and your own illustrations for your personal Discord channel. Discord also accepts JPG, JPEG, and GIF for your Discord channel PFPs.
Moreover, there are guidelines and terms that you have to follow to meet the criteria for discord PFP image content. If you don't follow the standard of discord image then your PFP might get rejected or fail to upload. So make sure to follow all of the terms and conditions.
Some Amazing Discord Profile Picture Ideas
We've classified each image to help you find your favourites. Choose one of the anime, humorous photos or memes, gaming graphics, TV and movie imagery, or even graphic gifs. Make sure to look over each section to discover one that appeals to you. So let's start with our massive, selective collection of the best Discords that you can add to your channel.
Cartoonic Images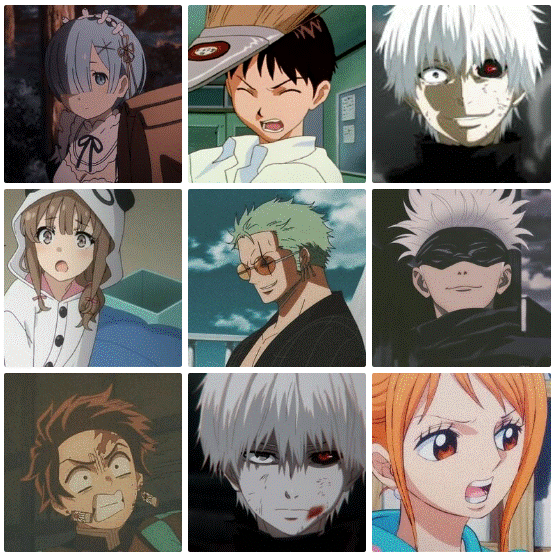 Cartoonic images make some great anime Discord profile images for you to adopt. Figures from anime such as My Hero Academia -Izuku Midoriya, Jujutsu Kaisen – Satoru Gojo, Attack on Titan's man- Man eating titans, Demon Slayer – Tanjiro Kamado, Naruto, One Piece, Jojo's Bizarre Journey, and many more may be discovered in these photographs.
Meme Material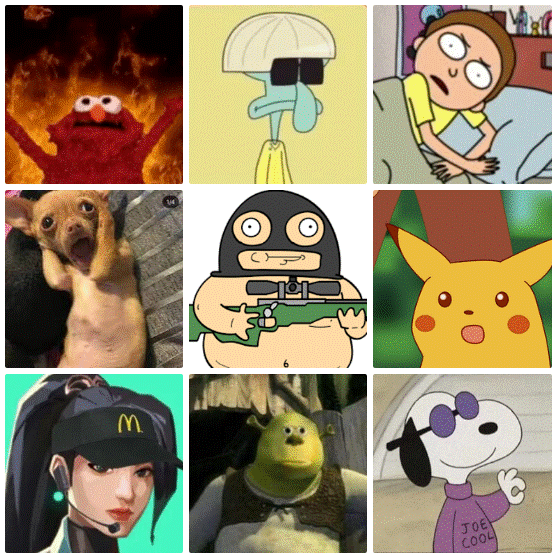 We looked around the web for some of the most entertaining photos and memes that could serve as your Discord profile image. These memes are inspired by television series, movies, online jokes, and so on. These images are basically a depiction of your humorous character and personality.
Gaming PFPs for Discord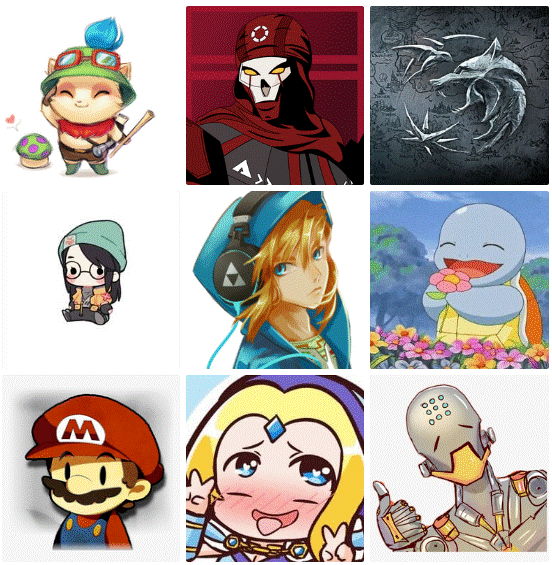 Following are some of the top gaming-related Discord PFPs. These are from popular games such as Counter-Strike, CS: GO, The Witcher, League of the Legends, Dota Universe, OVerWatch Gameplay, Pokemon Characters, Fortnite, and Apex Legends, to name a few.
You may also synchronise your profile photo to your desktop background by selecting from some of the greatest Minecraft desktop wallpapers accessible on the internet. If you have a gaming community on Discord then these images may be best for you to use.
TV shows and Movie Inspired PFPs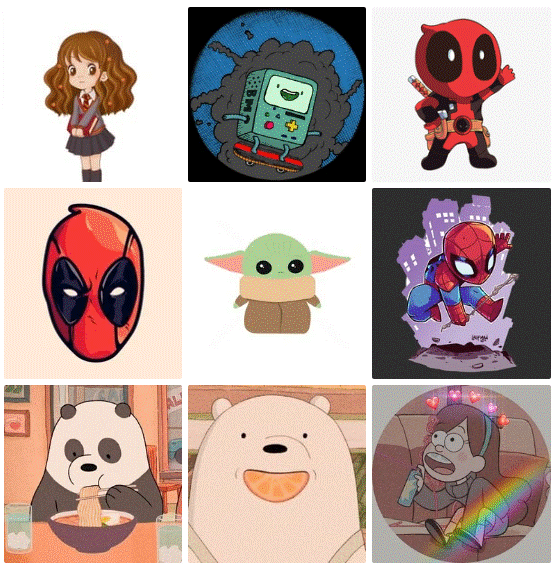 The Discord PFPs listed here are from the finest and most popular television shows and films on the globe. Enormous film franchises such as Guardians Of the Galaxy, the Marvel Comics World, and the DC Extended Multiverse are examples of this. It also features popular series such as Star Trek, Amazing World of Gumball, Rick and Morty, and a few more. These PFPs specifically show your interest in TV shows and Movies so you can add some of these images and start a community of your own.
Coolest Discord PFPs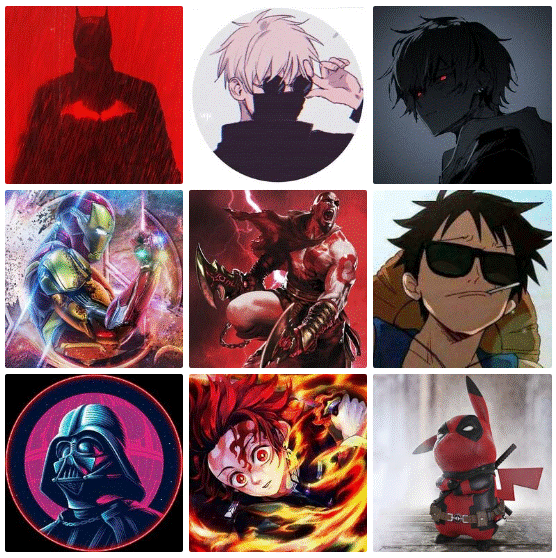 We've compiled a list of the coolest Discord PFPs the internet offers. These PFPs include anime heroes, interesting stances, TV program allusions, video game personalities, and attractive PFPs, among other things. You'll undoubtedly discover something that you can use to flaunt about on Discord.
So there you have it! You can use amazing images from above or make one of your own to start your massive community on discord. These images are precisely given to you for inspiration so you can get some amazing ideas of your own. Discord PFPs are mandatory to have a backstory so you and your community can relate to it.