While our blue bird Twitter was the first one to bring hashtags in the group posts, they later become a fad through Instagram. In fact, they have become more popular now, because more and more people understand its power to reach to the maximum people on social media.
Further, Instagram is oversaturated with everything hashtag; hashtag organization, hashtag events, giveaways hashtags, branded hashtags and what's not. So, if you are serious about Instagram marketing and want everything to reach your audience, make sure your social media marketing has one part dedicated solely to the use of hashtags.
Some researchers also suggest that a total of 11 or more hashtags in one Instagram post can create more engagement that not using any hashtag. This is also the reason why marketers are creating tools to streamline the hashtag process.
However, with the flood of hashtag generator, which one you should invest in?
Confused! Here's the complete list of free hashtag tools to help you generate the best tags:
Hashtag Generator Tools for Instagram
1. Ingramer Hashtag Generator – 3X posts reach proven boost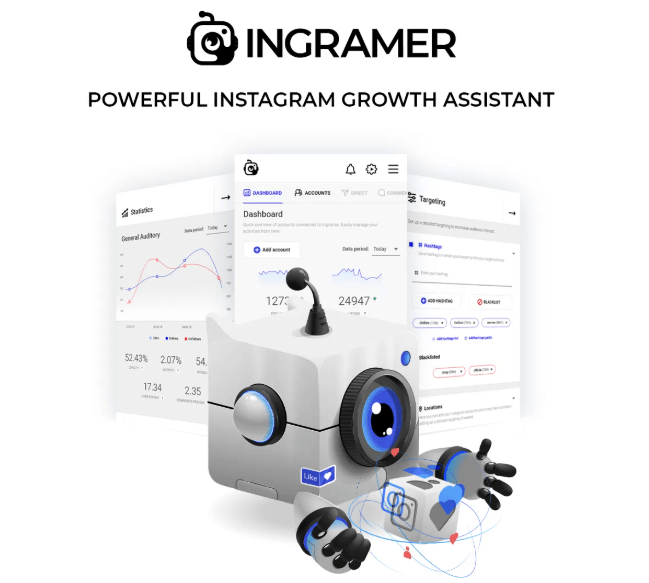 The AI-based hashtag analyzer is available on desktop and mobile devices. Ingramer hashtag generator has proven robust functionality – you can search by keywords and phrases, link to any post, or upload an image from your device. What are the exclusive perks of this tool?
1. Up to 5 keys per search. This feature means you can add even 5 words to your search to get specified and target results.
2. Compatible with any language and alphabet. You can easily adjust hashtags to your target location, even if you are not a local — perfect search optimization for foreign markets promotion.
3. Advanced analytics. You can tap on a hashtag and see how frequently new posts are added. By analyzing TOP posts, you can predict your chances of getting into the TOP feed.
4. Convenient hashtags groups. Hashtags are divided into popular, medium, and niche – you need to copy them in a certain proportion for the maximum post reach. Simply check off the boxes and paste the set.
5. AI-database. Ingramer counts over 12 mln hashtags, continuously updated, which smart AI algorithm offers based on your input data.
Enjoy the most advanced yet simple Hashtags search at the best price to drive like-minded people to your Instagram!
2. All-Hashtag
All-Hashtag is a simple hashtag generator that lets you create, analyze and search the top hashtag with ease. It works exactly like a search engine to track the top 30 hashtags related to your keyword.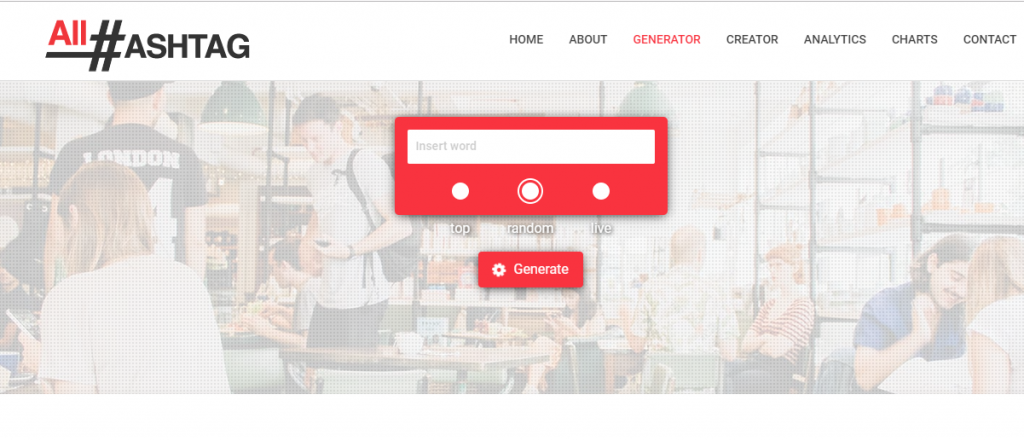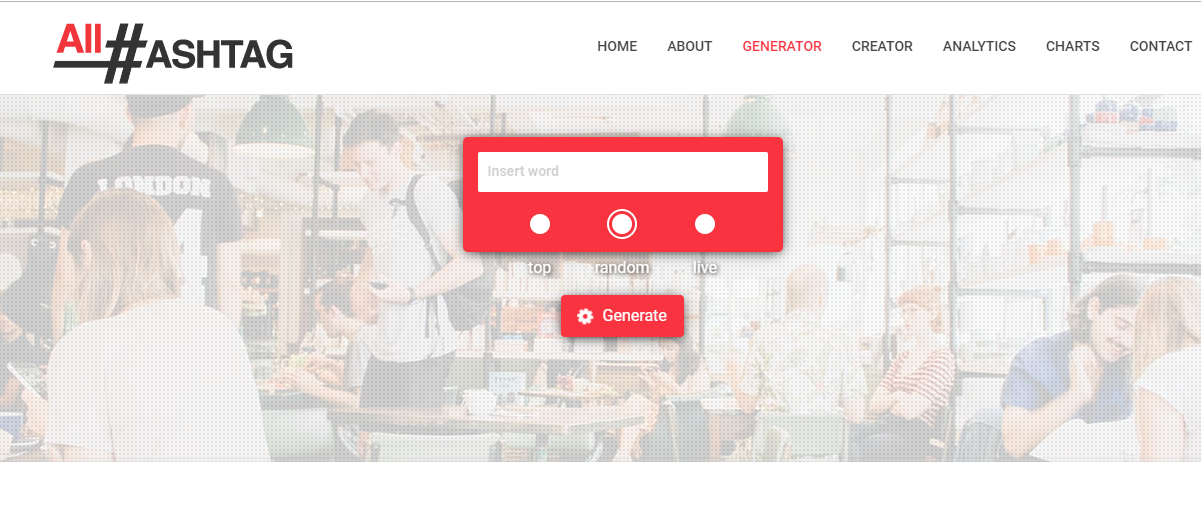 The tool is a good starting point for the new users who want to compile the list of hashtags for their Instagram post.  It features three filter options viz. top, random and live that will help you find the right keywords according to your search.


3. Instavast Hashtag Generator
This tool comes with a complete suite of Instagram marketing tools including hashtag generator. It's a free tool that lists banned hashtags from Instagram. Besides, the instavast's complete package lets you automate activities such as like, comment, unfollow, follow, direct message and other posts on Instagram.
The Instagram hashtag generator will automatically generate related hashtag based on the selected URL, Keyword and photo.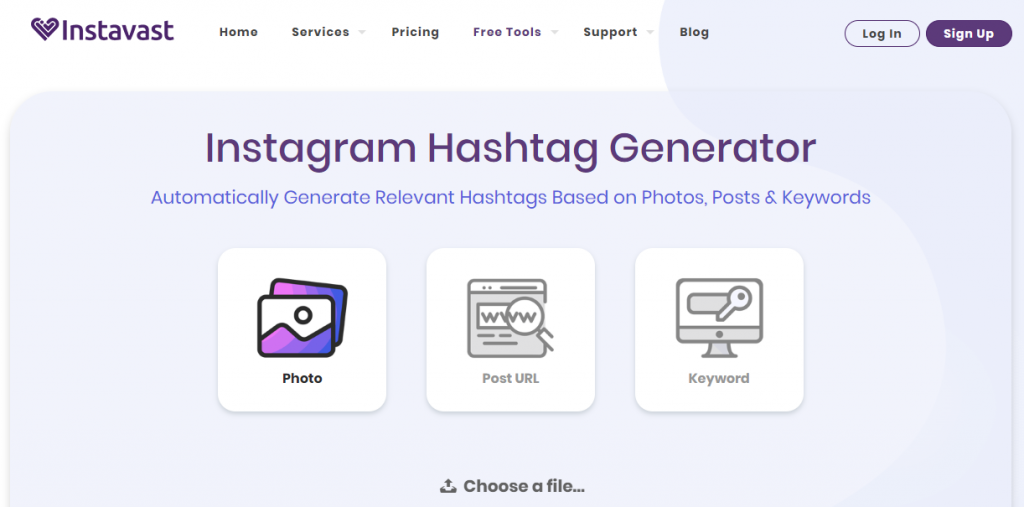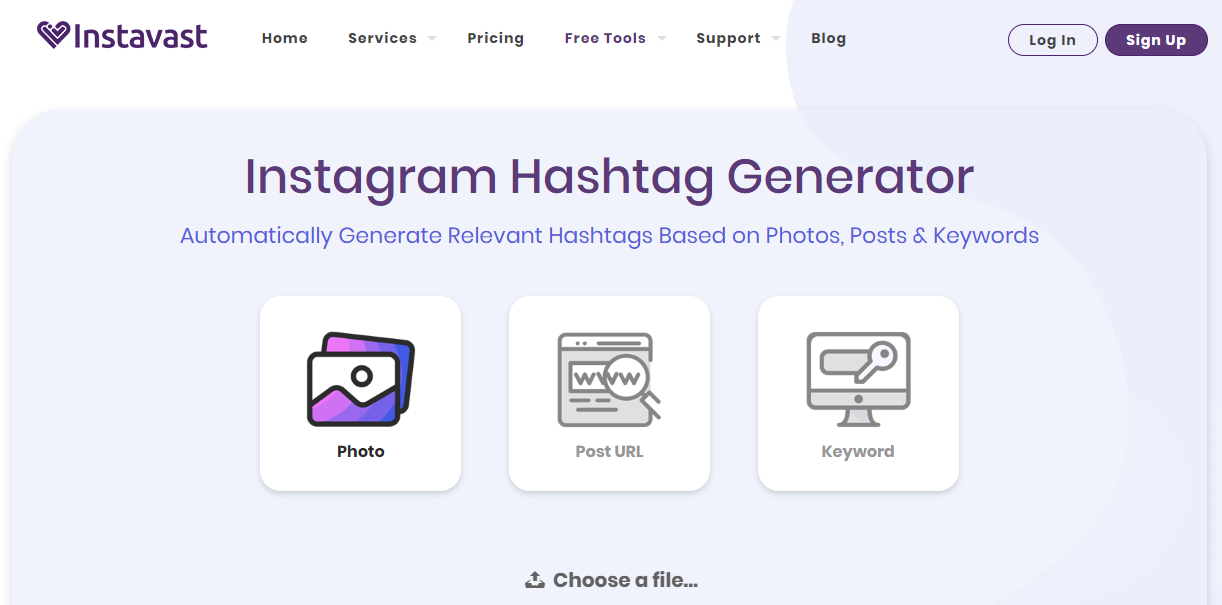 4. Autohash
AutoHash is one of the most popular photos hashtag generator apps for both iOS and Android. With this, all you have to do is upload your picture on Autohash, and it will generate the list of relevant hashtags according to the picture.
The apps makes use of a computer vision algorithm to generate non-generic and relevant keywords. AutoHash also gives your location-based keywords that you can just copy-paste in your Instagram post. It has 100,000+ Installs.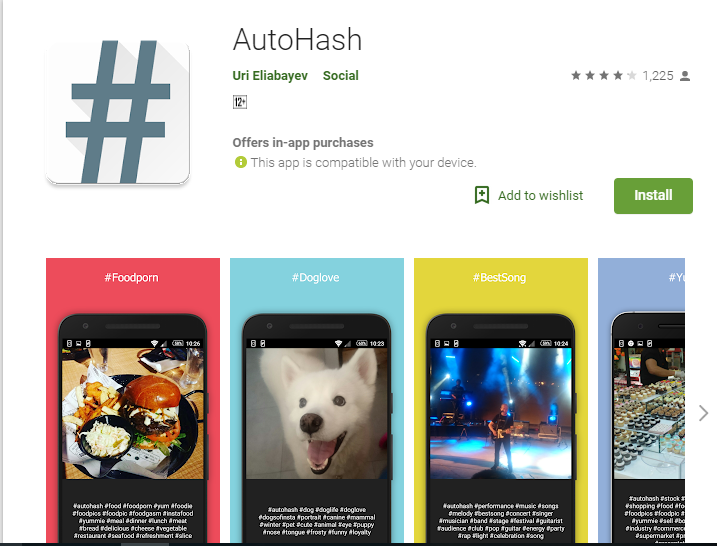 5. Hashtagify
It aims to find, analyze and amplify hashtag with ease. You can use this tool to search real-time data and insights about the hashtags on Instagram and Twitter.  Besides, you can use them to find trending hashtags, to engage influencers and to monitor posts from your competitors.
Use the top most popular hashtags to reach to the broader audience and to filter your message with the custom suggestions depending on your profile. Apart from this, you can enhance your social media strategy, download charts and dashboards of the hashtags that you have tracked. While the generator is free, you can browse its plans to get other popular hashtags.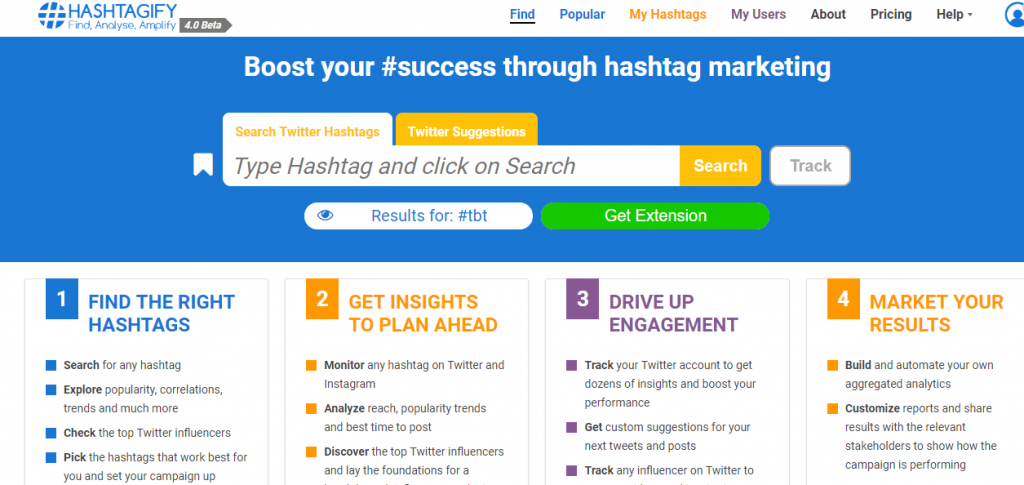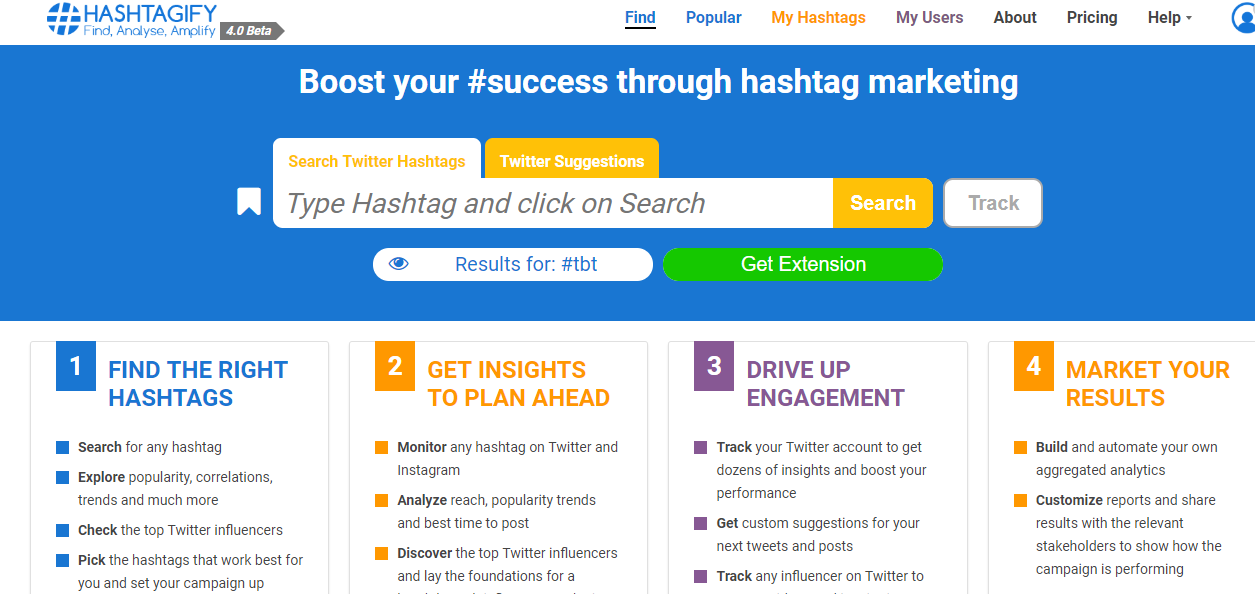 6. Webstagram
Webstagram not only brings you the list of all relevant hashtags but also show you the posts in which the hashtag is used. And the best part, when you will click on those posts, it will generate all recent posts which are using the same hashtag.
That's not just, when you will further scroll, the Webstream will give you the complete list of Instagram accounts who have used your keyword in their profile.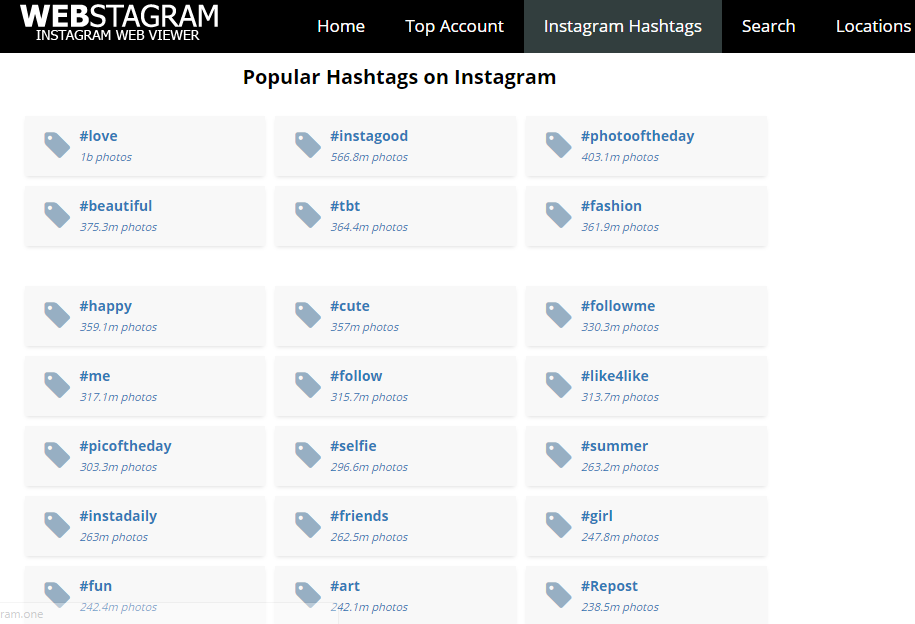 7. Photerloo
Another impressive tool that is used to suggest hashtags based on the picture you upload is Photerloo. It lets you suggest relevant keywords by using AI technology and can also help in conducting an in-depth analysis of hashtags and other researchers.
One of the most impressive features of this tool is its popularity level bar. The level bar lets you select the hashtag popularity level according to the post before suggesting the appropriate hashtags.
Although the hashtags used are often based on the relevant searches, you would need to shortlist some from them to filter out organic and irrelevant keywords.


8. Focal Mark
Focal mark suggests you 'human-curated' hashtags on your phone. It is quite simple to use; you just have to select the category, location and style of the image for which you want to generate keywords. You can use this tool to a target list of hashtags as it uses both human researches as well as the ranking algorithm.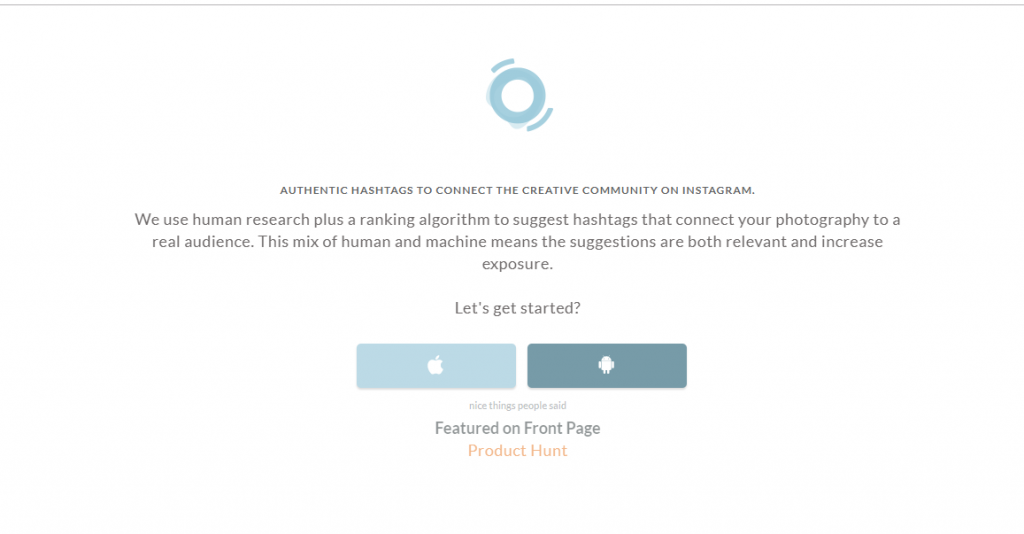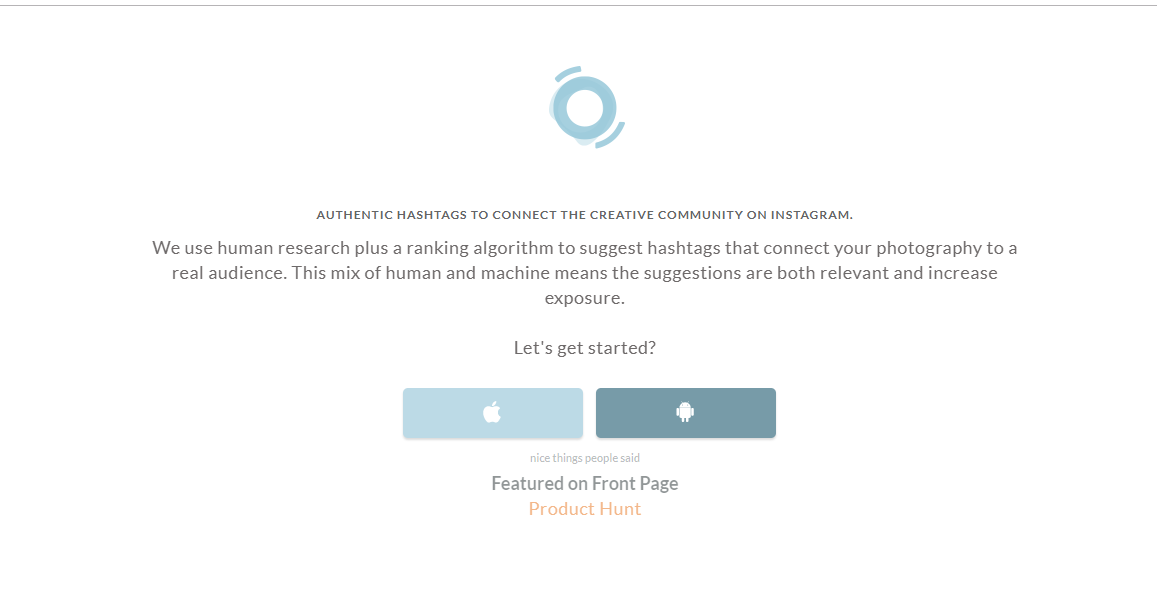 9. Display Purposes
Choosing the right keywords for your Instagram post can put a huge difference in how people see your post. If you find yourself struggling with this, Display Purposes are for you! It's a very simple tool that blocks out all the spammed, banned, junk and generic hashtags by eliminating the need to filter the hashtag. Besides, the generated hashtags are quite relevant to the inserted keyword.
Further, the tool also offers the 'copy' option that also saves a lot of time. Simply add your keyword in the dialogue box, and the list of highly relevant keywords is available in no time. You just have to copy them to paste them on your insta post.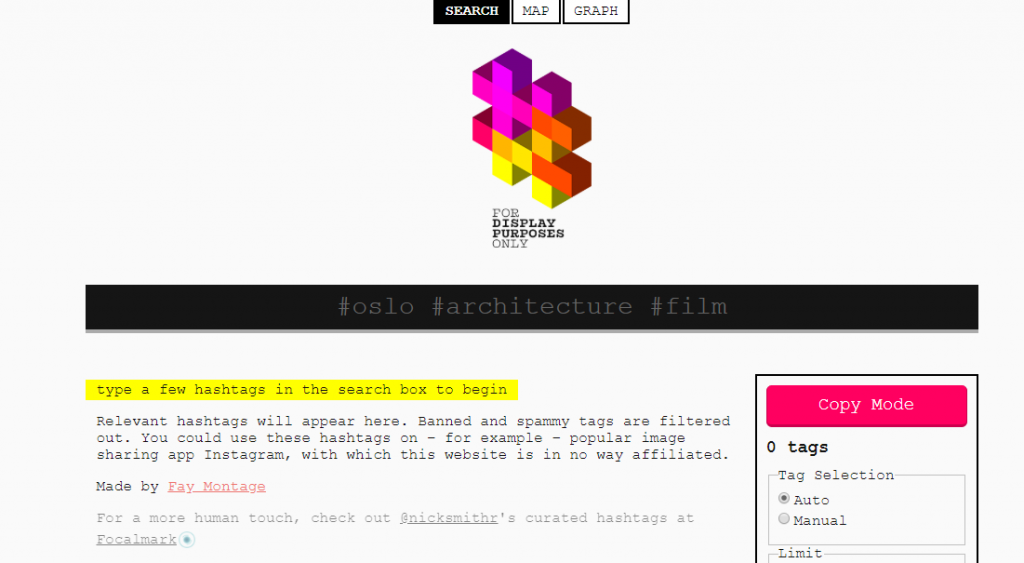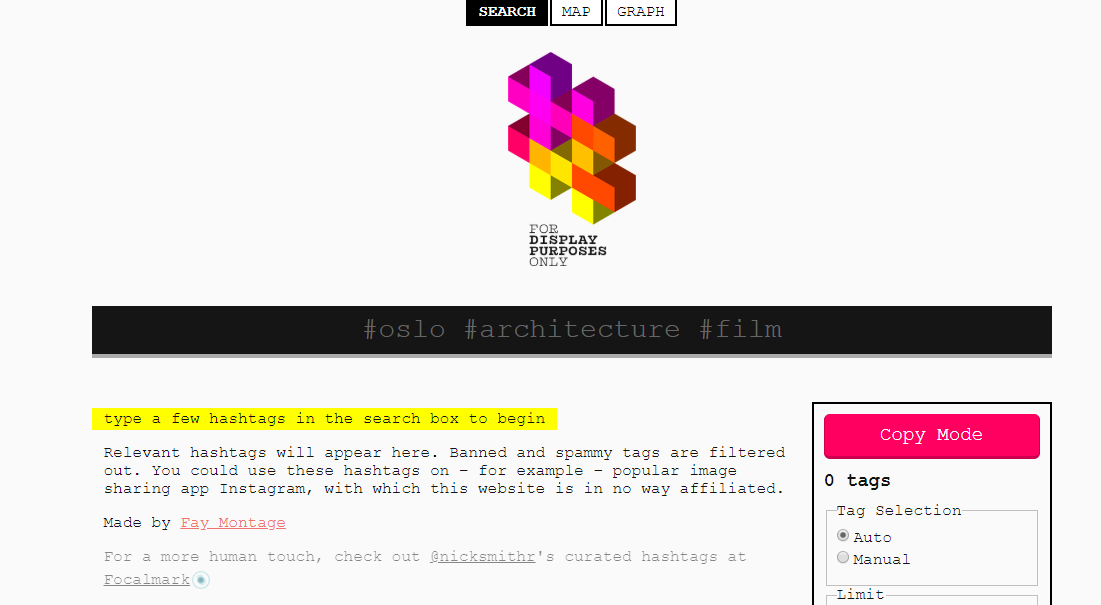 So, that was the compiled list of Instagram hashtag generator tools; use them to get relevant keywords and make your post popular.