One of the most confusing and important aspects of running a website is optimizing SEO. SEO helps in ranking your site higher on search engines and increasing your reach and target market.
Optimizing SEO is a highly calculated game that partly depends on where your competition is standing. Securing backlinks, adding proper redirects, optimizing images, and content structure manually is a difficult and near-impossible task.
But with the help of SEO tools, you can easily put up a fight against your competitors by automating each task.
In this article, we have selected the top 10 ECommerce WordPress SEO plugins available that can take your marketing to the next level and give fruitful results.
Why is SEO Important and how to Choose the Perfect Tool?
SEO optimization can help you benefit from increased visibility, wider reach, staying ahead of the game, and keeping up with the changing algorithms. As you can see, these tasks cannot be maintained manually. That's why an SEO plugin is required, even if you are just starting.
There are multiple tasks an SEO tool can carry out for your business but the most important among them are listed below:
Rank tracking
Keyword competition
Competitor analysis
Site audits
Content monitoring
Detailed reports
Your chosen SEO plugin should have all the above-mentioned features. It is also important that you don't use more than one plugin for the job as it could affect your site health and performance.
Best WordPress SEO Plugins
Yoast SEO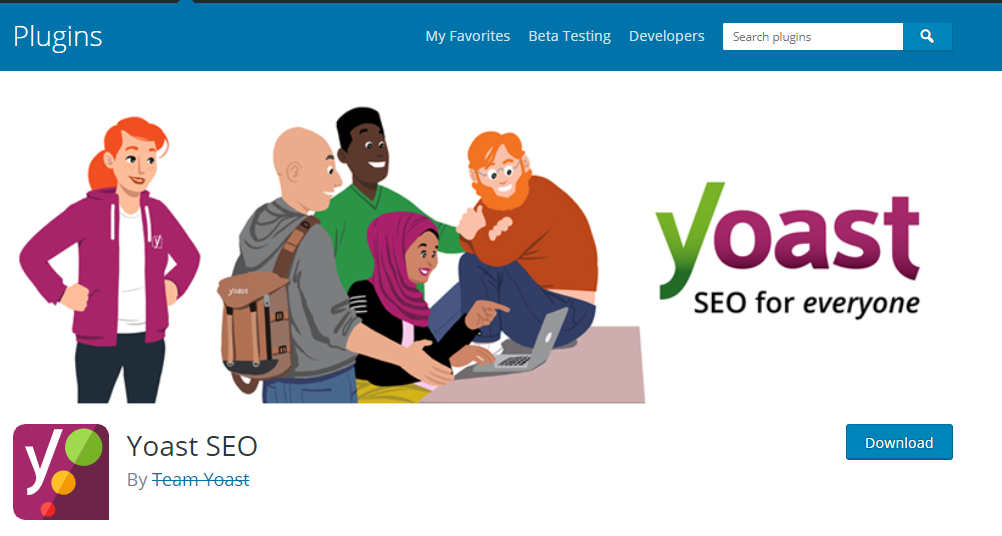 Yoast SEO is one of the most-used and powerful free WordPress SEO plugins available that can help you create a website that is faster, better, and full of advanced features to make you stand out. Yoast SEO also helps in improving your content structure and making sure your content is reaching a wider market by adding meta tags, canonical URLs, title and meta descriptions, and much more.
Moreover, it also manages your data in such a way that your site's speed is not compromised, no matter how large your database is. Its premium version provides email support and extends SEO services to local, video, and WooCommerce areas.
Key Features
Provides readability analysis to make sure your content is readable and understandable to the audience.
Breadcrumb blocks and schema blocks for better visibility on search engines.
Google preview is available to see how your listing is being viewed by customers.
SEO analysis by focusing on primary and secondary keywords.
SEMRush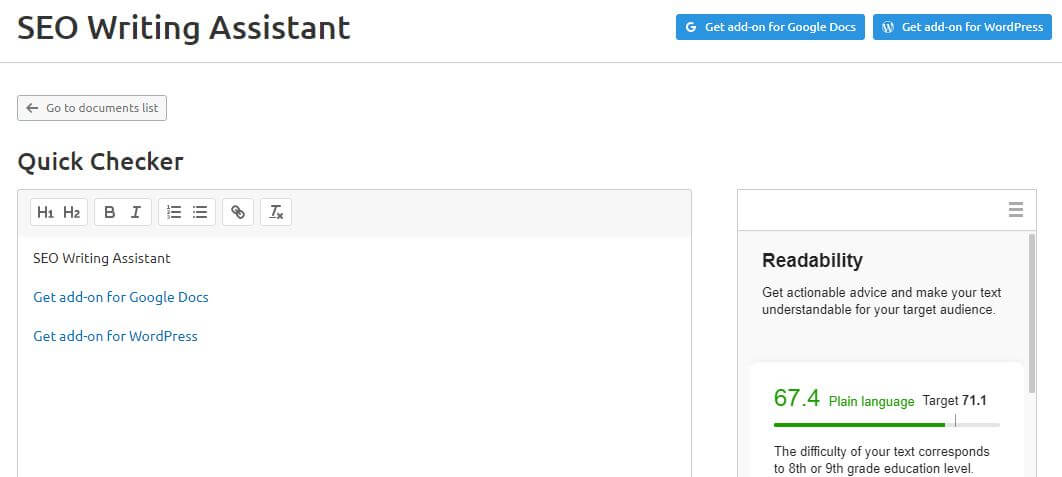 SEMRush is a complete marketing tool for online businesses. It has divided its multiple features into 5 domains, namely: SEO, Content Marketing, Market research, advertising, and social media. It's an all-in-one solution for your promotions.
It has an easy-to-use SEO tool that helps you grow organic traffic by uncovering millions of local and national keywords. It also runs SEO audits, tracks search engine positions, and analyzes backlinks.
Moreover, it also helps in searching for topics that your audience is interested in. It also provides tips and tricks for optimizing your content for SEO and making sure it reaches the right audience.
Key Features
Provides real-time metrics on your content.
Get insights about competitors, their market share, and marketing strategy.
You can analyze your ads, Google ads, competitors' ads, and landing pages.
You can schedule posts for social media and track competitors.
All in One SEO Pack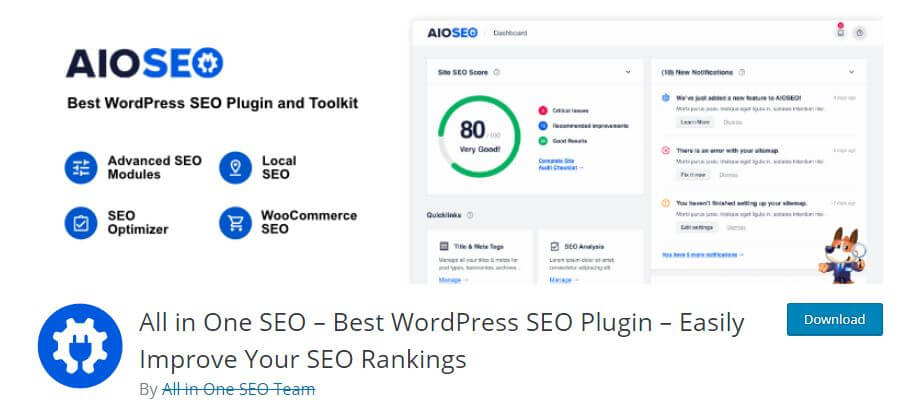 AIOSEO is a comprehensive SEO tool for WordPress that enables you to optimize your website and content by yourself, without needing to hire a developer or SEO strategist. It is a beginner-friendly tool that has easy-to-use features with optimizing workflow so anyone can get a hang of it. It is easy, powerful, and gets the job done.
It is completely integrated with WordPress and consists of the WordPress SEO Setup Wizard that sets up features like title and meta descriptions, XML Sitemaps, Graph SEO knowledge panel, schema markup, local SEO, social media integration, and much more.
Key Features
Optimize content and readability of pages by TruSEO score.
Add XML, News, Video, and RSS SEO sitemaps to increase traffic.
You can optimize your content for unlimited keywords.
Increase CTR with rich snippets schema.
Integrates with Google Search Console for additional insights.
Provides detailed competitor SEO analysis for better ranking.
SEOPress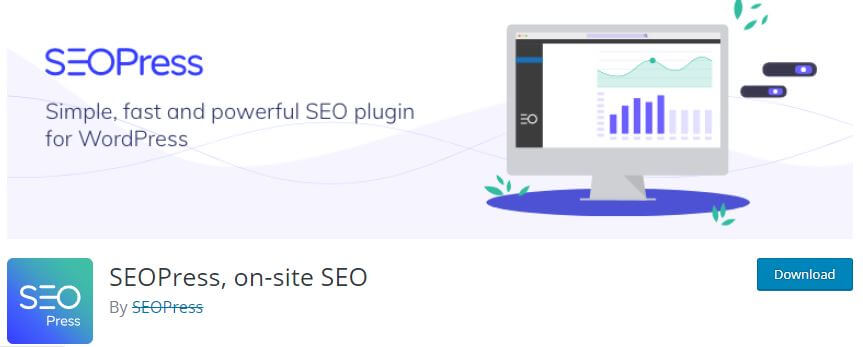 SEOPress is an all-in-one SEO plugin for WordPress that consists of multiple features and is suitable for beginners. It is easy to use and consists of free and paid versions. It provides you all the basic features, such as title and meta description, open graph tags, social sharing, XML sitemaps, and much more at an economical price.
Its free and PRO version both support unlimited sites. Its PRO version is priced at $39 + 1 year of support and updates. Moreover, you can also benefit from integration with WooCommerce and Easy Digital Downloads, which is not possible with the free version.
Key Features
You can add XML and HTML sitemaps.
Content analysis for better ranking.
You can import metadata from Rank Math, Yoast SEO, SEO Framework, etc.
Properly redirect attachments to post parent files.
Integrates with Google Knowledge Graph.
W3 Total Cache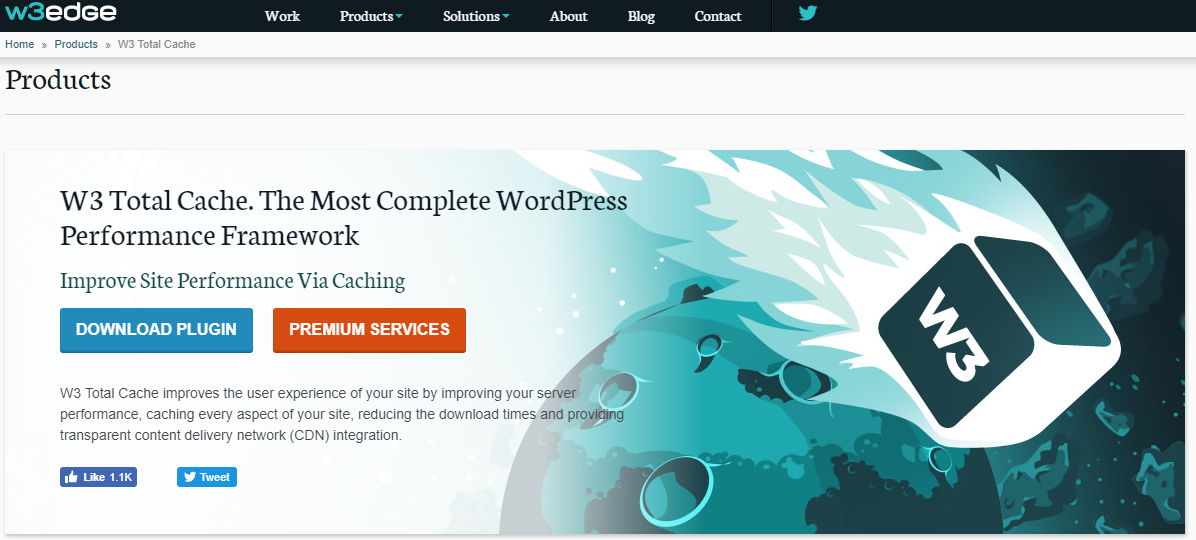 Do you know that multiple factors affect the ranking of your site? And speed is among them. Around 40% of the visitors will leave your site, never to return, if it takes more than 3 seconds to load. Thus, speed is a major ranking factor for Google and something that must be optimized.
Here is where W3 Total Cache comes in. W3 Total Cache is a caching plugin that is easy to use and configure. It compresses your file and image size so customers can find their required content or product quickly. Moreover, it is eCommerce optimized and compatible with WordPress, themes, and plugins.
Key Features
Creates Static HTML files for faster loading.
Minimizes and combines CSS and JS files.
The LazyLoad feature defers the loading of images until customers need them.
 The Cache preloading option preloads content manually to reduce loading time.
Ahrefs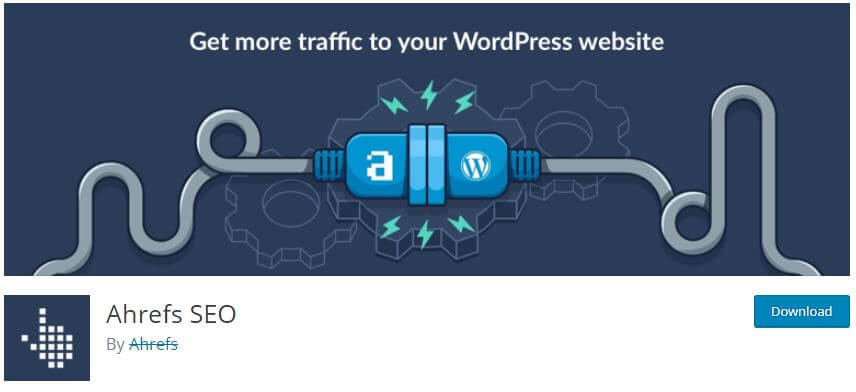 Ahrefs is one of the best WordPress SEO tools available that have extensive customer support to help you configure the plugin according to your needs. It enables you to optimize your website by analyzing SEO, suggesting keywords related to your industry and audience, and learning from top content in your niche.
Moreover, you can also explore your competitors, their rankings, content, and much more on a single page. You can also check the backlink profile of your competitors and see which pages they are linking to. Overall, you get a detailed analysis of your competitors and how to outrank them.
Key Features
Estimates keyword volume for 10 different search engines, such as Google, YouTube, Amazon, Bing, etc.
Get advanced SEO metrics such as return rate, paid clicks, clicks %, etc.
Get complete website analysis such as missing social or HTML tags, incoming and outgoing links, performance, etc.
Rank Math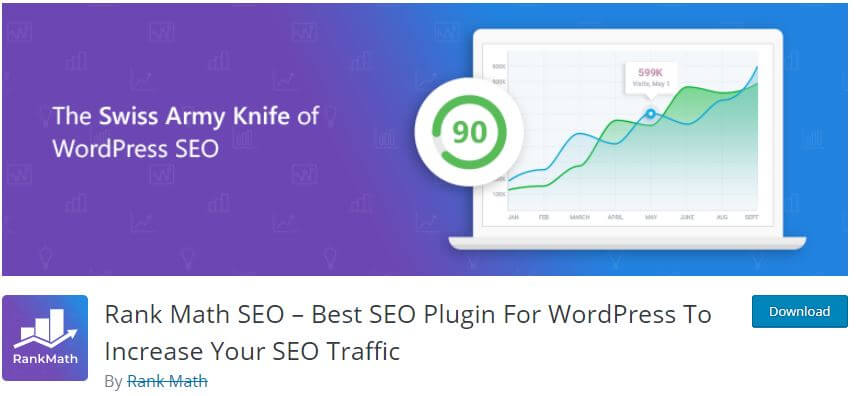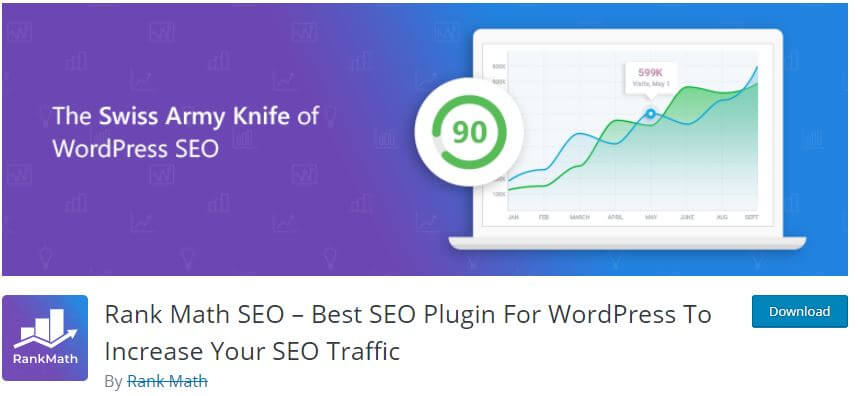 Integrate best SEO practices on your site with Rank Math WordPress SEO plugin. It is easy to use and helps in content optimization, indexing, and creating structured content. Rank Math helps in measuring and tracking your keyword rankings and runs a detailed analysis measured by 30 factors.
Rank Math also has 15+ modules available to help you get started. It is also compatible with WordPress Gutenberg and Classic Editors.
In terms of pricing, it has a free, PRO($59), and Business($199) version, differing in customer support, the number of sites, and advanced features.
Key Features
Step-by-step installation and configuration setup Wizard.
You can preview how your post will be displayed in search engines.
Easy-to-use interface with all important information highlights such as keyword ranking, indexing, etc.
You can track your keyword ranking with competitors.
Integrated with Google Analytics.
Schema – All In One Schema Rich Snippets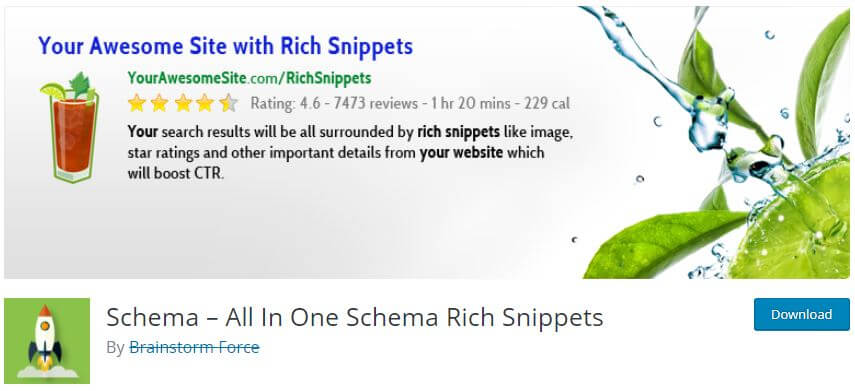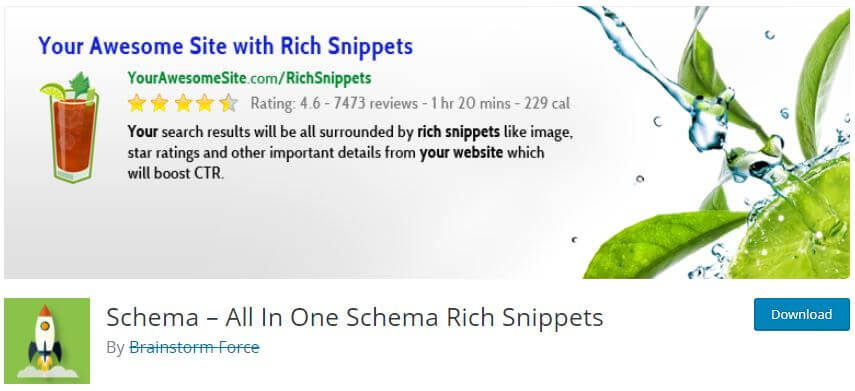 Schema markup is referred to as structured tags or microdata that help search engines rank your content by understanding your content and where it fits. This is highly important to make sure your content reaches the target market. And that's why Schema is a needed SEO tool for your WordPress website.
It has multiple Schema types available such as reviews, articles, recipes, products, events, etc. By adding positive reviews on your schema markup, you can increase the Click-through Rate (CTR).
Key Features
Updated with the latest trend and technology with JSON-LD implementation.
You can add custom fields or map required fields with existing values.
Highly optimized code.
Add filters and extend markup easily.
SEO Squirrly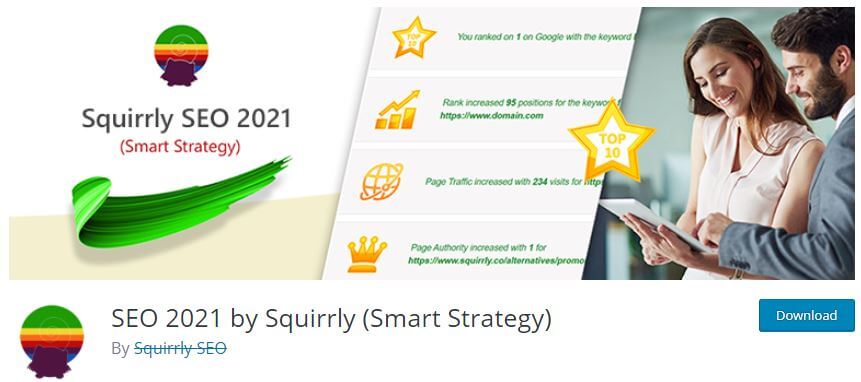 SEO Squirrly provides A.I based SEO consulting services using a plugin. It is the ultimate choice to upgrade your WordPress SEO if you are a beginner. It advises you on how to increase traffic, reach, and engagement among your audiences.
How does it work? First, its Cloud services analyze your site and find areas of improvement, then the machine-based SEO identifies actionable steps to increase ranking on search engines, recommending strategies, and monitoring SEO.
Key Features
Compatible with plugins and extensions.
13+ schema markup types are available.
Facebook Pixel tracking available for custom pages.
Integration with Google Analytics.
Protection against common SEO mistakes, bad keywords, and several warnings against ranking drawbacks.
Open Graph preview and bulk workflow.
Redirection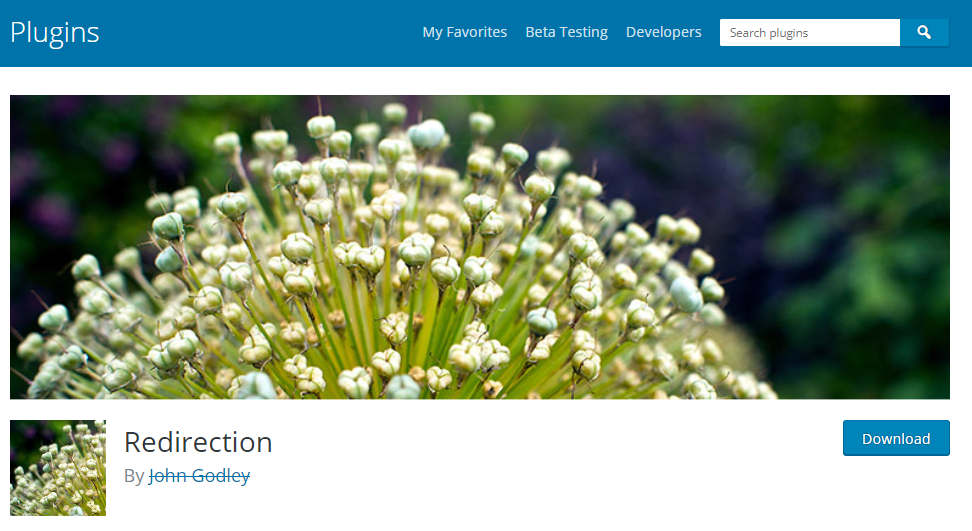 If your pages and posts are not properly redirected, it could lead to a bad user experience. And thus, the Redirection plugin for WordPress is a game-changer when it comes to SEO. It helps you manage 301 redirects and tracks 404 errors.
If your WordPress website supports permalinks, you can easily create redirects, monitor changed permalinks, and automatically create new URLs. Moreover, its configurable logging option enables you to view all redirects, track visitors, referrers, and browsers.
Key Features
You can redirect based on the browser, referrer, cookie, IP address, custom filter, and much more.
Easily migrates old permalinks.
You can import from Rank Math, SEO Redirection, Safe Redirect Manager, etc.
Conclusion
Each SEO plugin has its specialization when it comes to optimization. For example, the Yoast SEO plugin is used for optimizing individual posts and pages, whereas Ahrefs provides you with multiple advantages and is an all-in-one SEO plugin. Whatever you choose, make sure it covers your list of requirements and then make a decision. SEO can be very easy to maintain with the help of proper tools. We hope this article helped!