How to increase eCommerce conversion rates?
How to improve customers' engagement?
How to boost sales on an eCommerce WordPress website?
If you've ever typed these questions into your browser, you probably know how painstaking it can be to improve the performance of your online business. And that's precisely why you should consider using WordPress eCommerce plugins to reduce complex processes and increase your sales.
Not only do the right plugins help attract new customers, but they also prevent your eCommerce website from slowing down, reducing website loading time.
So, to help you choose the most reliable and efficient eCommerce plugins for WordPress, we've created a list of 10 amazing tools to enhance your online shop performance. Read on and find out about the most useful WordPress eCommerce plugins and its benefits.
The Most Efficient WordPress eCommerce Plugins to Enhance Your Sales
#1 ProProfs Live Chat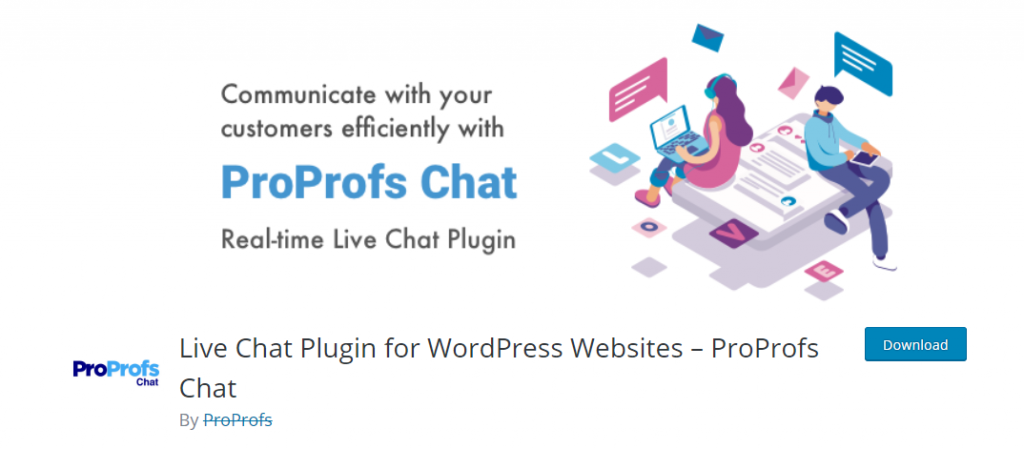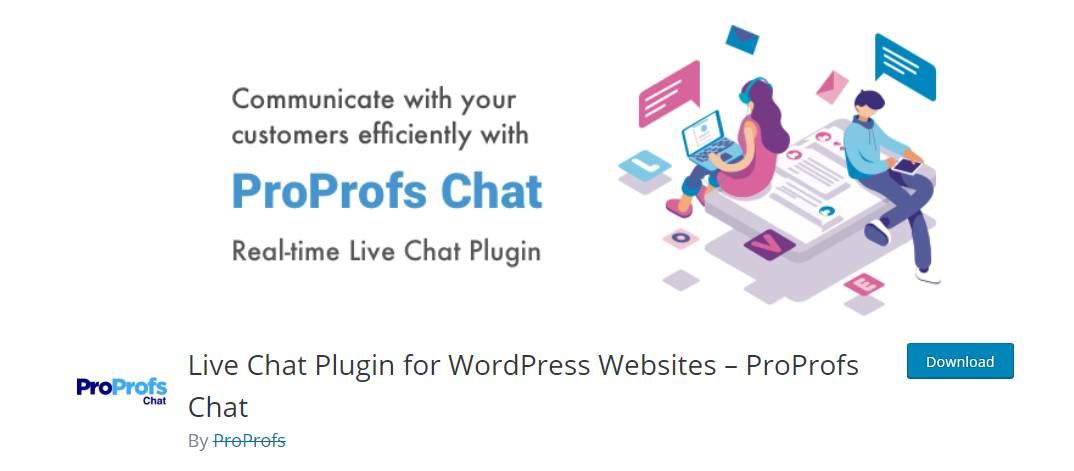 YouTube: https://youtu.be/T_B58avEgj4
If you're wondering how to drive sales to your WordPress eCommerce website and you still don't have a reliable support system, consider installing ProProfs Live Chat. To add live chat to WordPress means to provide consistent, real-time, efficient live support. And with ProProfs Chat, you get a reliable, minimalistic plugin that makes a perfect base for agents to provide help to website visitors in real-time.
What Does ProProfs Live Chat Offer to Your eCommerce Website?
What makes ProProfs Live Chat stand out among numerous WordPress eCommerce plugins? Its impeccable features. ProProfs Live Chat provides an amazing experience for both – agents and customers. With this live chat for WordPress, you get a diversity of options, such as:
● Greeting messages personalization
● Canned messages that increase your feedback speed
● Visitor tracking and co-browsing features
● Highly customizable chat window options
● The pop-up feature that lets you proactively initiate conversations
● Both pre-chat forms and follow-up surveys help you establish efficient communication with customers
● Workload distribution among operators in a way that reduces response time
● Important monitoring features that help you collect all the relevant information both when it comes to customers' information and chat sessions efficiency
● Chat sessions archives that let you track the history of interactions with each customer
How Does ProProfs Live Chat for WordPress Help Boost Sales on Your eCommerce Website?
Allowing you to answer customers' questions in no time and communicate with them on the go, ProProfs live chat for WordPress keeps your customers satisfied. Also, it's a great way of guiding them through the purchase and, at the same time, increasing the chances of up-selling and cross-selling.
Finally, if you add live chat for WordPress, you'll be more likely to retain your customers as 79% of shoppers consider live chat their favorite support system. Besides, don't forget that live chat support has the highest customer satisfaction rate.
#2 Yoast SEO

With more than 7.6 million websites actively using Yoast SEO, this tool is one of the most popular SEO WordPress eCommerce plugins. Eliminating the need for hiring an SEO expert helps you improve your eCommerce visibility in two important ways:
● It positively impacts your website ranking among other search results.
● It helps you attract more traffic from social media.
What Does Yoast SEO Offer to Your eCommerce Website?
Yoast SEO comes with a diversity of features that guide you towards developing a thorough SEO strategy. Some of its essential features are:
● Detailed keyword optimization, including key phrases, their synonyms, similar or related keywords, and different word forms
● An innovative coding system that lets different platforms understand your website identity and purpose
● Preview feature that lets you see your eCommerce through the eyes of your prospects (Google preview in the free version, social media preview in the premium version)
● Monitor website readability provides feedback and offers tips for improvements
● Complete breadcrumb control and duplicate content check
● Compatibility with all types of WordPress editors
And that's not all. If you decide to test the premium version, you also get:
● Automated internal linking feature
● Access to content insights, with the list of the most frequent words and word combinations on your website
● Redirect manager feature that helps you deal with the old URLs that you don't use
● Focus keywords download system
● Non-stop support service for the first 12 months (renewable)
How Does Yoast SEO Help Boost Sales on an eCommerce WordPress Website?
As you may already conclude based on its features, Yoast SEO lets you efficiently manage SEO analysis as you create your website content, defining the cornerstone of your eCommerce. It also helps you create easily readable content, based on the right use of keywords and optimal sentence length.
With all these settings that make it easier for potential customers to find and choose your eCommerce over the competition, Yoast SEO significantly increases your chances of visitor conversions.
#3 WPtouch Mobile

WPtouch Mobile is a WordPress eCommerce plugin that helps you optimize your eCommerce website to a mobile device in no time. In other words, if by any chance you haven't activated a mobile-friendly WordPress theme, with this useful plugin, you can effortlessly improve mobile users' experience.
What Does WPtouch Mobile Offer to Your eCommerce Website?
What makes this plugin highly efficient is the fact that it's based on a great mix of features. WPtouch Mobile includes:
● Installation wizard that guides you through the process
● Non-stop available support system enhanced with a knowledge base
● Sleek and intuitive control panel with the auto-save feature
● A diversity of themes, icons, extensions, and languages
● Compatibility with a wide range of WordPress plugins
● The option of deactivating certain plugins so that they won't run within the plugin
How Does WPtouch Mobile Help Boost Sales on an eCommerce WordPress Website?
Did you know that 67% of customers are more interested in buying products from eCommerce websites that have a mobile version? Keeping this fact in mind, it's pretty obvious that a mobile-friendly website can bring you more conversions and, therefore, increase your sales.
As you can see, it's highly important to provide customers with a mobile responsive eCommerce solution since they're frequently navigating webshops on the go. And you don't want to risk your sales due to an unresponsive design. And the best part is, the activation of WPtouch Mobile is not rocket science!
#4 Beeketing

Representing a kit of important marketing tools for your online shop, Beeketing is one of the essential WordPress eCommerce plugins. With this solution, you get to access numerous useful instruments that can facilitate and improve your marketing and selling activities.
What Does Beeketing Offer to Your eCommerce Website?
Installing Beeketing to your WordPress website, you get access to some highly convenient features, including:
● Sleek and customizable product slider
● Email pop-ups and automation
● Facebook Messenger integration with the webshop
● Promotional notification feature that shows real-time info about last purchases in the form of the pop-up
which you can position on your website
● Pop-up tool that features the number of times a certain product has been viewed or added to the cart to
motivate new purchases
● Mobile-friendly floating add-to-cart button that speeds up the purchase and makes it easier for customers to navigate through the website
● A countdown clock that indicates the time left before a special purchase condition ends
● The indicator of the number of products left in your shop's stock
● Upsell feature in the form of pop-up
● A feature that combines complementary products into bundles and increases cross-selling
How Does Beeketing Help Boost Sales on eCommerce Website?
This combination of high-quality features addresses different aspects of sales and marketing, making Beeketing a great solution to boost sales in several ways.
In the first place, it makes your webshop seem more reliable to your new visitors and potential customers. At the same time, it increases conversion rates with the use of different tools that motivate purchase, creating a sense of urgency. Besides, Beeketing is a great asset when it comes to upselling and cross-selling since it creates relevant, customized offers to different groups of customers.
Finally, it helps in making a more personalized experience for your customers and providing special offers following their needs. Beeketing increases the chances of repeat purchases and helps establish long-term relationships with customers.
#5 Stamped.io Product Reviews

Did you know that 82% of potential customers decide to read previous customers' reviews before making a purchase? That's what makes them more convinced they should buy your products. And with Stamped.io, you get to create a reliable social proof that will increase your customers' motivation and, therefore, positively impact your sales.
What Does Stamped.io Offer to Your eCommerce Website?
To make positive reviews stand out and attract potential customers, Stamped.io comes with some highly useful features that improve different aspects of your eCommerce presentation. It includes:
● Instagram shoppable gallery that improves customer experience;
● Customers' community feature that lets them interact and exchange opinions;
● Amazing content-related features (product and checkout reviews, multimedia reviews in the form of image or
video, anonymous and multilingual reviews, etc.);
● Advanced marketing and upselling options (including Facebook review tabs, incentives for written reviews, SEO optimized reviews, featured star ratings, etc.).
How Does Stamped.io Help Boost Sales on Your eCommerce Website?
As you can see from its wide range of features, Stamped.io offers everything you need to attract new customers. Simply put, it helps you transform your previous customers' experiences into flawless and appealing reviews that will make a strong impression on your prospect.
Using diverse well-developed tools to provide this effect, Stamped.io represents a reliable way of increasing customers' interest and their willingness to buy from your eCommerce. All you have to do is utilize the features that suit your business needs in the best way.
#6 Nelio AB Testing

It's always advised to test before you implement anything on your website. However, most website owners end up doing just the opposite. At the end, such websites face problems like:
+ Low traffic
+ Reduced leads for the business
+ Lesser conversions
So, in case you'd like to avoid being in such a sphere, it is better to experiment and then implement. With Nelio A/B Testing, your WordPress business website can avoid such problems hassle-free.
What Does Nelio A/B Testing for WordPress Offer to Your eCommerce Website?
What makes this plugin a great asset is the fact that it comprises of exceptionally convenient features, such as:
● The ability to conduct A/B tests to track the performance of themes and CSS of your WordPress website
● Build efficiency and reduce the impact of your website testing with cache support and server load
● A SEO-friendly interface that doesn't impact your website optimization and search ranking
● The ability to access information like what your visitors do and don't do at your website through heatmaps
● A flexible interface that lets you integrate this tool with a diversity of other eCommerce WordPress
plugins like WooCommerce
How Does Nelio A/B Testing for WordPress Help Boost Sales on Your eCommerce Website?
Representing an easily manageable asset that lets you check, monitor, and compare different website functions in different environments, Nelio A/B Testing helps in improving your website performance. Accordingly, this tool lets you get the most out of your website and offer your visitors sleek experience that will guide them to the purchase.
#7 WordPress Ultra Simple PayPal Shopping Cart

Did you know that cart abandonment yearly makes eCommerce lose more than $18 billion? In a large number of cases, your online shop visitors give up on your products because of a complex purchase process. And that's exactly what WordPress Ultra Simple PayPal Shopping Cart helps you to solve.
What Does WordPress Ultra Simple PayPal Shopping Cart Help Boost Sales on Your eCommerce Website?
Providing a diversity of highly adjustable features, this plugin helps you create an impeccable purchase experience. The features of this useful tool that make it stand out among other WordPress eCommerce plugins are:
● Customizable number of steps in the purchase process
● Fully customizable visual identity using both administration panel and CSS
● The translation-ready interface that can be translated into any language
● The option of adding 'add to cart' button anywhere on your website, including both posts and pages
● The option of displaying the shopping cart in a convenient part of your website (sidebar, page, post)
● The possibility of testing the plugin by setting up a developer test account for the sandbox at PayPal
How Does WordPress Ultra Simple Shopping CartHelp Boost Sales on Your eCommerce Website?
This plugin helps you easily customize all important aspects of your shopping cart and purchase system so that they can fit your eCommerce needs. This lightweight tool facilitates the purchase process for both your visitors and your website administrators.
Keeping the shopping cart easily accessible and the checkout steps pretty intuitive, it makes the purchase process more flexible and less complicated. In other words, in a way, it represents a warranty that your visitors will finish their purchase.
#8 Social Warfare

One of the most important factors that can impact your eCommerce sales is its visibility on social media. And to be able to get social shares, you should make it easier for your happy customers to spread the word. With Social Warfares' intuitive control panel and diversity of adjustable features, you can make it incredibly easy for your visitors to share their experiences on social media!
What Does Social Warfare Offer to Your eCommerce?
Apart from not slowing down your website as some other WordPress eCommerce plugins do, Social Warfare also provides additional attractive functions. Some of them are:
● Incredibly fast loading time and beautifully designed share buttons
● Customizable sharing toolbar that lets you feature desired social networks (including Facebook, LinkedIn,
Pinterest, Twitter, Google+)
● Adjustable toolbar position that lets you place the buttons above or below the post content, on both
positions, or on another position that you determine manually
● Floating share buttons that follow website visitors as they scroll down the page
● The display of the number of times the visitors have reacted to your content (likes, shares, recommendations)
● Customizable widget that uses social share counts to feature popular posts
How Does Social Warfare Help Boost Sales on Your eCommerce Website?
On the one hand, this plugin provides sleek experience, intuitive dashboard, and highly customizable button styles that can help you attract visitors attention easier. On the other hand, the possibility of showing social share counts has a strong psychological effect on your eCommerce visitors when they're deciding to purchase.
Accordingly, using the extent of social interactions to present your brand as reliable, without jeopardizing website loading speed, this tool can positively impact your customers' experience and, therefore, increase your sales.
#9 ReferralCandy

Nothing persuades online shop visitors to buy products like attractive incentives. And when it comes to WordPress eCommerce plugins that can help you motivate website visitors this way, ReferralCandy can be a great help. This
simple plugin requests your customers to perform certain actions on your website in exchange for a discount voucher or other special purchase conditions.
What Does ReferralCandy Offer to Your eCommerce Website?
Using ReferralCandy, you get access to some pretty convenient features that let you create an appealing compensation and reward system for your visitors, such as:
● Automatic reward distribution system and efficient reward management
● Protection system that takes care of suspicious and invalid referrals
● A tracking system that monitors revenue and referral engagement
● Different ready-made templates and promotion options
How Does ReferralCandyHelp Boost Sales on Your eCommerce Website?
Based on the idea of rewarding website visitors for recommending and referring your eCommerce business to their friends, ReferralCandy represents an easy-to-use and flexible plugin.
On the one hand, this plugin helps you keep your current customers satisfied by creating attractive offers for those who generate referrals. On the other hand, owing to the referral system, it increases your target audience network and, therefore, improves your chances of increasing sales.
#10 Unbounce Landing Pages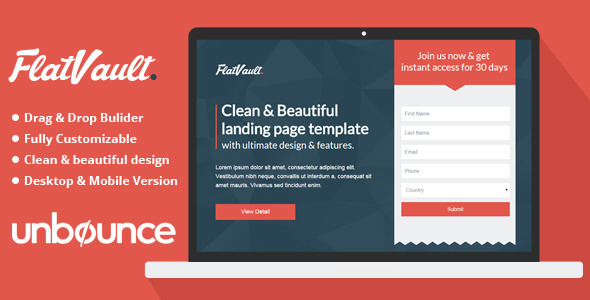 Fully customized landing pages that encourage visitors jump into action is what we all plan on creating for our websites. Question is, where exactly are we lacking while creating such pages for our site?
If you own a WordPress website, then you need to get a tool like Unbounce to help you create fully customized landing pages that convert for your brand.
What Does Unbounce Landing Pages offer to Your eCommerce Website?
This plugin helps you to build landing pages that are easy to publish in a matter of seconds. And, all this is made possible because of features like:
● 80+ free templates to help you create landing pages for your website
● The ability to customize the landing pages as per mobile and desktop layouts
● Built in A/B testing feature to help you learn how the page can perform and how much engagement can you
expect at your landing pages
● Supports integrations with tools like MailChimp, Hubspot, and others to help you get the complete package
and a seamless experience during its use
● Track landing page performance with Google Analytics and event tracking features to know how you can improve your pages further
How Does Unbounce Landing Pages Help Boost Sales on Your eCommerce Website?
Building pages that convert into sales for your brand is crucial in a competitive market. With Unbounce Landing Pages, you can make sure that landing pages created convert better and help you capture more sales for your brand. What's more, you don't have to work too hard to edit your landing pages separately. All you have to do is edit the existing landing pages in your Unbounce WordPress plugin and they'll automatically get updated at your WordPress website.
So, How to Drive Sales to Your WordPress eCommerce Website using WordPress eCommerce Plugins?
As you can see, you can trigger a sales increase in many different ways. No matter what strategy you choose, it's more than likely that you'll find a plugin that will facilitate certain processes.
For instance, while Yoast SEO can be a great asset when improving your webshop's visibility and ranking among other search results, WPtouch will make it more responsive and adapt it to mobile screens.
Also, if you're trying to improve your customer support system, you should try to add live chat to WordPress. And ProProfs live chat is among the most reliable yet affordable support solutions that you can count on.
To impact your visitors' determination to purchase, you can also use different plugins that create a psychological response. Some of these are Beeketing, Stamped.io, ReferralCandy, and Better Coupon Box.
In the end, it's highly important to create a webshop whose functions make room for sales increase. You can check if your eCommerce provides optimal results by testing different solutions using A/B Testing for WordPress, as well as installing a convenient social toolbar, such as Social Warfare. Finally, make sure to provide a pleasant purchase experience by simplifying the purchase process, which can be done using the WordPress Ultra Simple PayPal Shopping Cart.