If you are looking for the best schema markup plugins to multiply the hits on your posts and push your site to the top of the search results, you are at the right spot. After thoroughly reviewing the popular plugins in the market, we have dug out the best of the best. Explore them each and pick what caters to your need!
Gone are the days when one could utilize underhand strategies to trick search engines and rank higher in results. Now, the whole game and its rules have changed, SEO holds more importance than anything.
To rank better, you need a well-structured site that has top-notch content that solves the problems of your target audience. If you want to increase your visibility in your area you need to follow certain tips to optimize local SEO. The blend of high-quality content and a well-functioning site can take your business to another level.
However, getting results is tough. To make things easier, Google, Yahoo!, and Bing came up with schema in 2011. Schema markup is one of the top SEO tools that help you gain prominence in front of your audience. But the catch is, there are numerous options in the schema plugins, and choosing the best one often gets confusing.
To make things easy for our readers, we have curated a list of top plugins that offers the finest results.
What is a schema markup? Which plugin is the best for your website?
Schema markup is structured data or a code addition in a site that help search engines understand what your content is all about. It not only helps with optimization but makes your site rank better in SERPs (search engine result pages). You must have seen websites with star ratings in search results. This is an effect of adding schema markup to the site.
As this plugin helps various search engines to understand your site data, it can be utilized to get rich snippets in Google as well. Using schema plugins and rich snippets, you can push your position to the top of search results and increase traffic on your site.
Now you know what the schema plugin is. Let's quickly look at the popular options you have for your WordPress website.
List of Schema Markup Plugins for WordPress
1.   Schema Pro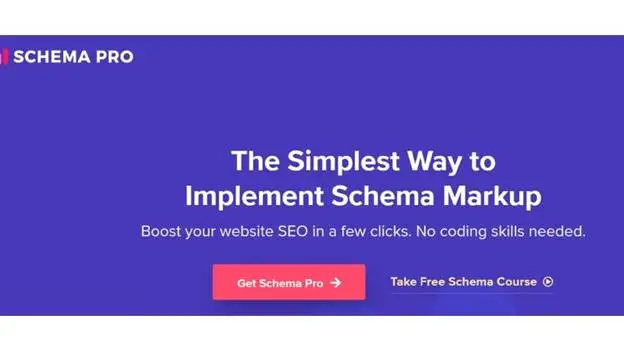 Schema Pro covers all the extraordinary features that you are looking for in a plugin. It is developed by Team Brainstorm Force. This schema plugin supports all sorts of markup. It is supported by a highly experienced team of developers.
This plugin is user-friendly and preferred by many programmers. They have a free version of it as well and its premium version will cost you around $67 where you get more access to its advanced features.
Features:
Supports JSON-LD.
Provides custom fields.
Fully-optimized code.
Support is responsive and helpful.
2.   Review & Schema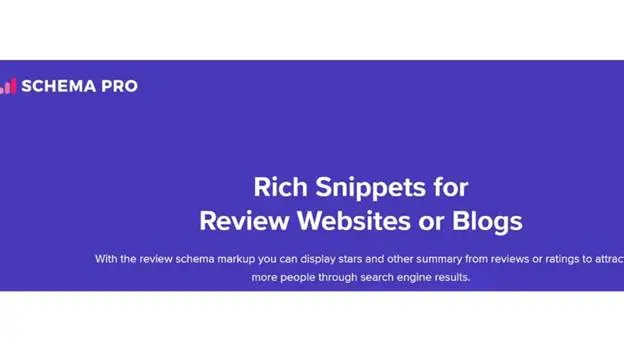 Review & Schema is another JSON-LD-based structured data solution for your site. It gives you the ease of rating and customizing various types of posts on your web pages. The panel that manages WooCommerce reviews and ratings is exceptional. This plugin allows users to select single as well as multiple types of reviews and ratings for posts, pages, and WooCommerce.
Manual and automatic structured data generation is supported. Review & Schema has more than 7,000 active users. You can easily download its free version from wordpress.org and get premium from its developers directly.
Features:
Creating ratings and reviews for your website is very easy.
You can include the pros and cons in your site using this plugin.
Offers high customization.
Include associate marketing reviews.
3.   WP Review Pro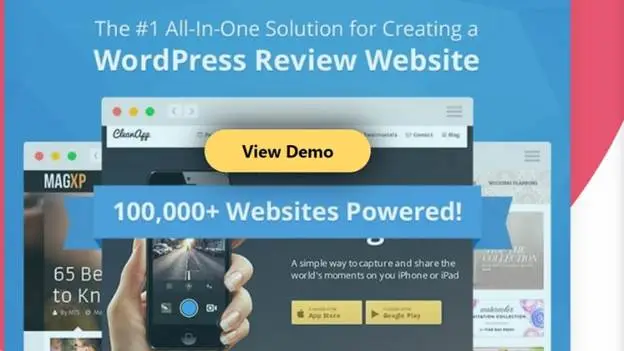 WP Review Pro is introduced by MyThemeShop. This plugin enables you to have rich snippets for Google to showcase your excellent reviews. This plugin is one of the best options to add good reviews to your site. It is not only ready for Google rich snippets but also for different search engines and platforms.
Its cross-compatibility makes it a go-to schema plugin for your needs. This plugin offers several features that help you optimize your WordPress website. You can download its free version from wordpress.org and if you want to unlock its top features, go for the premium version.
Features:
Supports 19 kinds of rich snippets.
Multiple rating structures such as thumbs, percentages, points, circles, and stars.
Facebook, Yelp, and Google places reviews are integrated.
16 ready-to-use designs.
Works well with any WordPress theme.
4.   WPSSO Core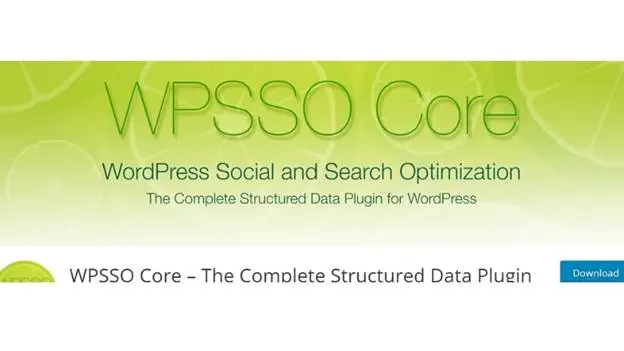 Developed by JS Morriset, WPSSO Core is another comprehensive schema markup and meta tag solution. This plugin allows users to effortlessly add schema markup and meta tags for Google rich results, Facebook, Google knowledge graph, and much more.
WPSSO Core is available in both free and premium versions. It helps you increase the functionality of your website on SEO. Both versions have great features but if you want to unravel advanced elements for your site, you can opt for its premium.
Features:
Goes through your existing content and images across all landing pages automatically to add schema.
Defined and complete meta tags can be used in all social networking sites.
Highly compatible and in-built support with caching plugins.
Provides image resizing option for several uses.
5.   Schema App Structured Data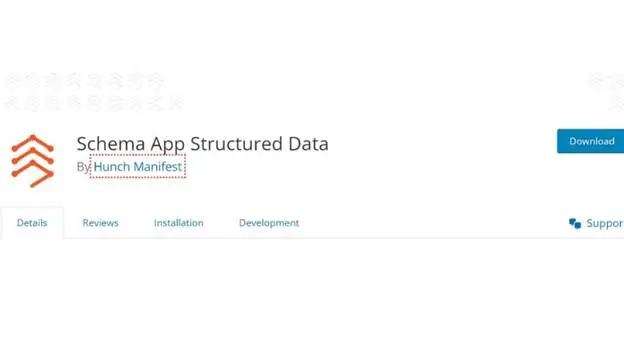 With more than 10,000 active installations and over 20 5-star ratings, Schema App Structured Data gives users access to a wide range of tools. This schema plugin is developed by Hunch Manifest. It includes 9 types of schema.
Using this plugin, you can easily showcase rich snippets on your site. However, all the amazing features can be unlocked in its premium version only. As this plugin is a SaaS tool, the cost will depend on the feature you will need.
Features:
Based on JSON-LD.
Access to 9 different types of schema.
WooCommerce integration.
Supports custom fields.
Contains Google site structures like site links, breadcrumbs, and search box.
Linking to Wikipedia and Wikidata.
Multiple site management.
6.   Ultimate Blocks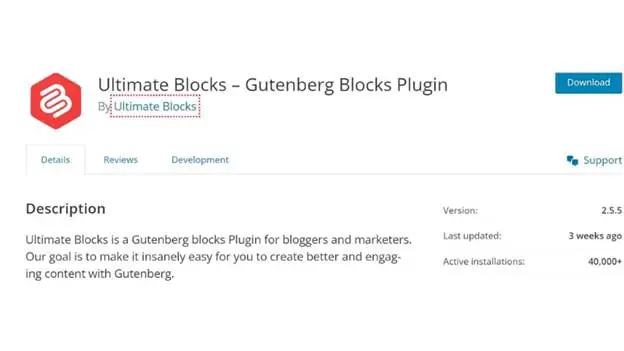 Ultimate Blocks helps in broadening the functionality of the block editor. It is a Gutenberg Block that allows users to create more engaging and better content with the help of the editor.
It offers 3 types of schema namely FAQs, Review Box, and How-tos. Users can easily add multiple rows of reviews along with the ratings.
Features:
Offers vital blocks such as Tabbed content, Feature Box, Table of Contents, Click to Tweet, Image Slider, and much more.
Editing the review and the reviewer's name along with the summary is easy.
Necessary call to action.
Ratings are calculated automatically.
7.   Rich Reviews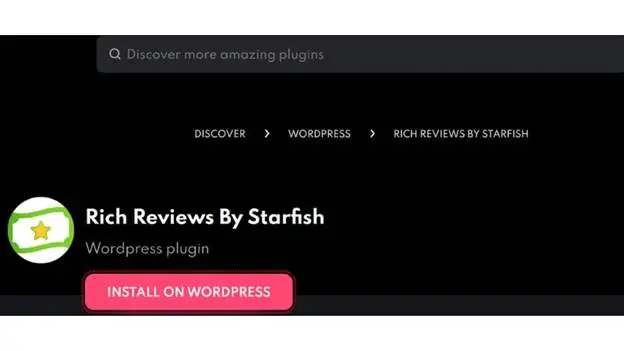 Rich Reviews is another free plugin on wordpress.org which has more than 10,000 active users. It is developed by Starfish. This plugin helps you review and rate all the products, pages, posts, and more and showcase them on your business website with a shortcode.
This plugin was recommended by Google My Business that focuses on the significance of reviews and testimonials.
Features:
Different types of reviews such as global reviews, category, per post, or per page.
Easily moderate reviews before including them on your website.
Simple to use designs.
Include reviews and ratings on any section of your website.
Ease of customization.
Works well with most WordPress themes.
8.   All in One Schema Rich Snippets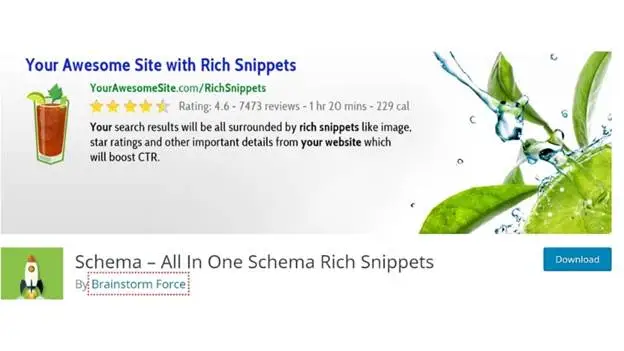 All in One Schema Rich Snippets is developed by Team Brainstorm Force who created Schema Pro as well. However, both these schema plugins are not directly connected. It is very simple to use. This plugin supports software applications, people, articles, videos, and events.
The only con of this plugin is that you have to manually add schema to your site with a meta box. This plugin integrates with WooCommerce and is free of cost.
Features:
8 different types of schema markup.
Setup and configuration are easy.
Coding is not required.
9.   Five Star Business Profile and Schema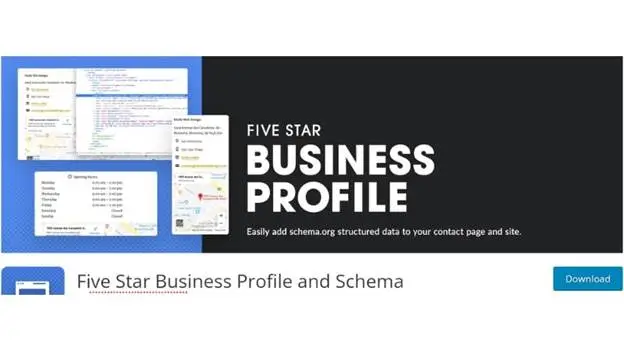 Five Star Business Profile and Schema add post type and structured data to your website. As the name says, this plugin offers different schemas for organizations to represent different businesses.
Users can also add contact cards coupled with structured data, making search engines easily track your location.
Features:
Support JSON-LD.
All organizational schema and rich results are supported.
Creating SEO-friendly contact and adding it via shortcode or Gutenberg Block.
10. WP SEO Structured Data Schema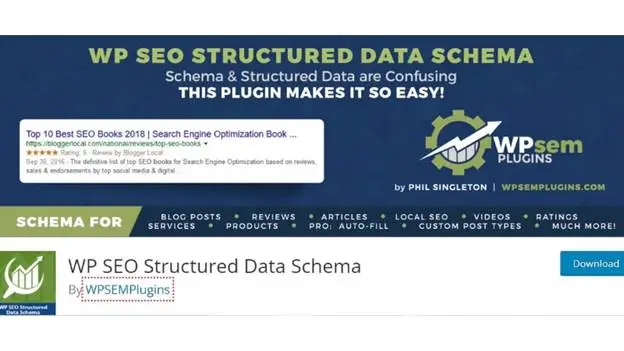 WP SEO Structured Data Schema gives more control over the structured data. It gives users great flexibility and a manual customization option. You can add schema in JSON-LD format on pages.
This plugin requires comparatively more arrangement than others but it is a powerful schema solution. To unlock its potent features, you would need to upgrade the version to premium.
Features:
Offers customization and a lot of freedom.
Customize post types.
Multiple structured data for one page.
Adding reviews for each product is easy.
Summing Up
We hope that this post helped you in finding the best schema plugins for your web pages. You can pick any of them to show relevant info along with star-studded ratings of your website in every search result.
Do tell us about your experience after adding schema to your site. Also, if you have any questions, do let us know by commenting in the below section.