When you're new to WordPress, it can be a little overwhelming to fully grasp each feature of the site and what it has to offer. If it's your first time hearing about WordPress plugins, you're not alone. It is only fair for you to ask what plugins are to supplement your knowledge of the many terms you'll encounter on WordPress.
We want you to realize that you're not facing these challenges alone, which is why this article will discuss what a WordPress plugin is all about, and the top 10 WordPress plugins you should be using to avoid stressful situations on your website. All these are proven must haves for your WordPress sites. Read on to find out more.
What Is A WordPress Plugin?
When we think of a "plugin," we associate it with terms such as "accessories," "extensions," and "additional tools," all of which are designed to enhance your existing project or workpiece. This also applies to WordPress plugins; they are fragments of code that are meant to improve your self-hosted website on WordPress.
In short, downloading a WordPress plugin means integrating a feature that adds to your site's functionality and presentation. Take the example of incorporating a music playlist or slideshow into your blog: these plugins add style and help you meet your business website objectives.
Newer and better plugins are constantly being developed. This is why you have tens of thousands of plugins to choose from and include in your WordPress website. When using a plugin on WordPress, you'll want to take note of both the minimal tweaks and massive changes it makes to your website. Blindly installing plugins can lead to breaking your site, which requires exhaustive health checks or a lengthy troubleshooting process.
Before you even think of adding any plugin that tickles your fancy, safely updating your WordPress account or application should be done regularly. There may be plugins that can completely transform your WordPress website but may not work due to a recent WordPress update.
While it is great to dream of transforming your page into a fully functioning public forum, e-commerce shop, or social networking channel, you first need to take a look at the plugin specifics and compare it with your marketing plan.
Do you intend to boost your social media presence? Find a plugin that links to your social media pages. Do you plan to advertise a product or showcase a giveaway? Use a plugin that accommodates audio-visual materials. Do you want your site to rank up on the search engine results page? You'll need an SEO plugin to do the job.
There are simply too many ways to expand your WordPress site's capacity to drive traffic and entice the market to purchase more of your products. The trick is to master how your business runs and how you can execute the connection between your business and your target consumers. Before we go over our best plugins, let's answer a few questions that will help with a trouble-free WordPress experience.
Question #1: How do plugins operate?
Our Answer: There should be a description of the plugin before you purchase and download it on your browser. For more details regarding each plugin, you may always reach out to the developer of the plugin. If you're thinking about using WordPress plugins, here are three easy steps to get you started:
Choose a plugin from a reliable plugin gallery or store
Install the plugin that you choose after buying it
Configure the plugin from inside your WordPress dashboard
Question #2: Is it possible to use plugins on WordPress.com?
Our Answer: No. You cannot apply plugins to WordPress.com since plugins can only be used for self-hosted websites on WordPress. If you download a plugin, keep in mind that it is only compatible with WordPress.org (at least, for now). To be extra safe, look into the differences between WordPress.com and WordPress.org.
Question #3: Where can I find a list of plugins for me to choose from?
Our Answer: There are various places where you can find WordPress plugins, and it depends on what kind of plugins you are looking for. Do you prefer premium plugins with exclusive offers or free plugins that give you basic features? With just a few clicks on your smartphone or device, you'll find what you need. Just be cautious of unauthorized sites and scams that ask for your personal information.
Still, deciding where to look for plugins? Take a look at the best places to find incredible plugins for your WordPress business pages:
WordPress.org: This is the first platform that you should be exploring. You will find an official WordPress plugin directory that lets you browse through thousands of reliable plugins. Not only that, you get to support the developers of WordPress themselves!
Similar to WordPress.org, this store allows you to choose from premium and exclusive WordPress plugins. It's perfect for content creators and online sellers who want to stand out for uniqueness.

Third-Party Developers:

As mentioned above, a quick Google search can redirect you to thousands of WordPress plugins. You may want to do a background check on the developers before you buy from them through their sites. A third-party site worth considering is plugintheme.net.
Now that we've discussed the basics of WordPress plugins, we will talk about our top 10 recommended WordPress plugins to give you a great and trouble-free WordPress user experience.
Top 10 Health Check & Troubleshooting WordPress Plugin
Visit WordPress.org. The first thing you'll see is over 58,000 plugins ranging from all sorts of genres and uses. It will surely take a while before you decide which ones to check, consider, and purchase. To ease your tension, the following are the most common categories for plugins:
| | | |
| --- | --- | --- |
| Admin Tools | Live Chats | Galleries |
| Advertising | LMS | Help Desks |
| Backups | Maps | Interface Elements |
| Cache | Media | Listings |
| Calendars | Memberships | Social Media Plugins |
| Directories | Menu Design | Payments |
| Emailing | Newsletters | Security |
| Forms | Page Builders | SEO |
| Utilities | Shipping | Sliders |
Whatever your needs are, we're here to help and provide you with suggestions for the best plugins and tools to grow your online business. We've gathered 10 dependable plugins that have delivered the best results for users who are new, familiar, and experienced with WordPress.
Health Check and Troubleshooting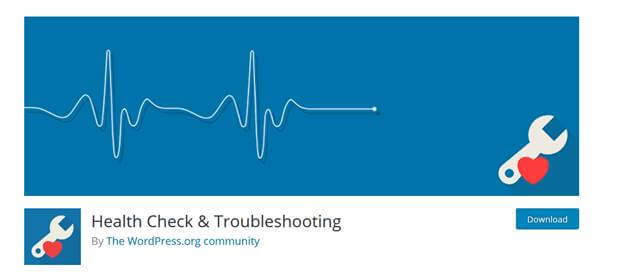 The main function of this plugin is to facilitate numerous checks and tap on all your WordPress plugins to detect any issues or configuration errors.
This tool lets users comprehend what themes they need to add to secure their accounts and resolve bugs that may have occurred during the page launching.
To keep your page clean and organized, the troubleshooting feature lets you disable and enable all plugins when you log in/out.
During the debugging phase, you will receive information regarding the server configuration of your WordPress account and you will be allowed to share this data to support representatives and forums on WordPress.
With the tool tab, you can take a look at the safe files, send emails, and receive notifications should any of your plugins be compatible in the future with any PHP versions.
WP Server Health Stats
This plugin was carefully designed, coded, and tested before it was released on the WordPress shop. It also lets users have the ability to monitor their WordPress sites and review any server health stats such as the PHP memory, RAM usage, CPU usage, and memory usage. With these features, users can easily identify and spot any errors.
An easy feature that frees users from inconveniences like contacting a host for minor detected errors and frequently updates its display of health stats on your WordPress admin dashboard. Using this dashboard, you can also make decisions on whether to enable other plugins on your site should they have an overly high consumption rate.
Site Health Tool Manager
People love this plugin for its straightforward and easy instructions; it lets users understand that some health tools are not relevant to certain sites on WordPress then provides a suggestion as to what tools you ought to disable or enable. It all depends on your server's setup.
Although this is a rather simple and easy-to-use plugin, for those who do not know yet, this plugin should only be used for disabliting tests that have a reason for failing and not for hiding tests that can be easily fixed.
WP Health Check
If you need to know the current status of your WordPress site, this is the choice for you. Its main function encompasses checking the overall health and performance of your page.
Aside from the aforementioned, it also detects some useful data regarding your site's active transients and autoloads setup by exhibiting them on the WordPress dashboard section. Additionally, this plugin improves site performance by deactivating autoloads and cleaning transients.
This plugin also authenticates the used software versions in your servers and observes the minimum requirements to keep your site's system up to date. In line with that, users will be able to retrieve information.
WP Memory Limit, Memory Usage, and Health Plugin
It works for users who seek plugins that check any high memory usage as it takes the WordPress memory limit into account. The results will be found on the site health page and provide users with suggestions on how to resolve any issues, never giving you the "Fatal Error" screen again.
Lets WordPress site handlers increase their server PHP memory limit without altering and editing any files. What's more, is that you can access the total server RAM to observe the physical memory that has been installed into your WordPress site.
In case you don't feel like using the plugin for a while, you may visit the plugin page to readily deactivate it (then reactivate immediately as soon as you feel the need to use it again).
WP Umbrella Monitoring and Error Debugging
Easily manage, maintain, and monitor your WordPress site with a plugin that has all the solutions in one platform. Instead of installing multiple plugins, you will be at ease with the multi-functional taskbar.
What the plugin specifically does is conducts uptime monitoring, performance monitoring, one-click updating, bulk updating, PHP error monitoring, WordPress error monitoring, health check, security monitoring, and more.
SiteAlert Uptime, Speed, and Security Manager
An in-demand plugin that will regularly check on your installations and review if your WordPress site is still secured, updated, and in good shape.
Using this tool will let you immediately see the results of your checks as you are integrating color-coded sections to mark the features.
The moment you install this plugin, you will have a SiteAlert tab included in your tools section with a heart icon that symbolizes your administrator tooltip. Through this, you will promptly know which site feature needs to be checked.
WP Rocket
Functioning as the best caching plugin on the market, you'll want to give this a shot because it instantly improves the page loading speed and performance of your WordPress site without requiring technical expertise from you.
The easiest and most beginner-friendly caching plugin that also offers an Imagify or free image optimization service to speed up the loading rate of your page.
Automatically turns on the recommended caching settings for your WordPress page including the gzip compression, cache pre-loading, and page cache itself.
There is an added feature that you can use to turn on loading images, minification, CDN support, DNS prefetching, and other settings to improve page loading times.
Paid: https://wp-rocket.me/pricing/
Sucuri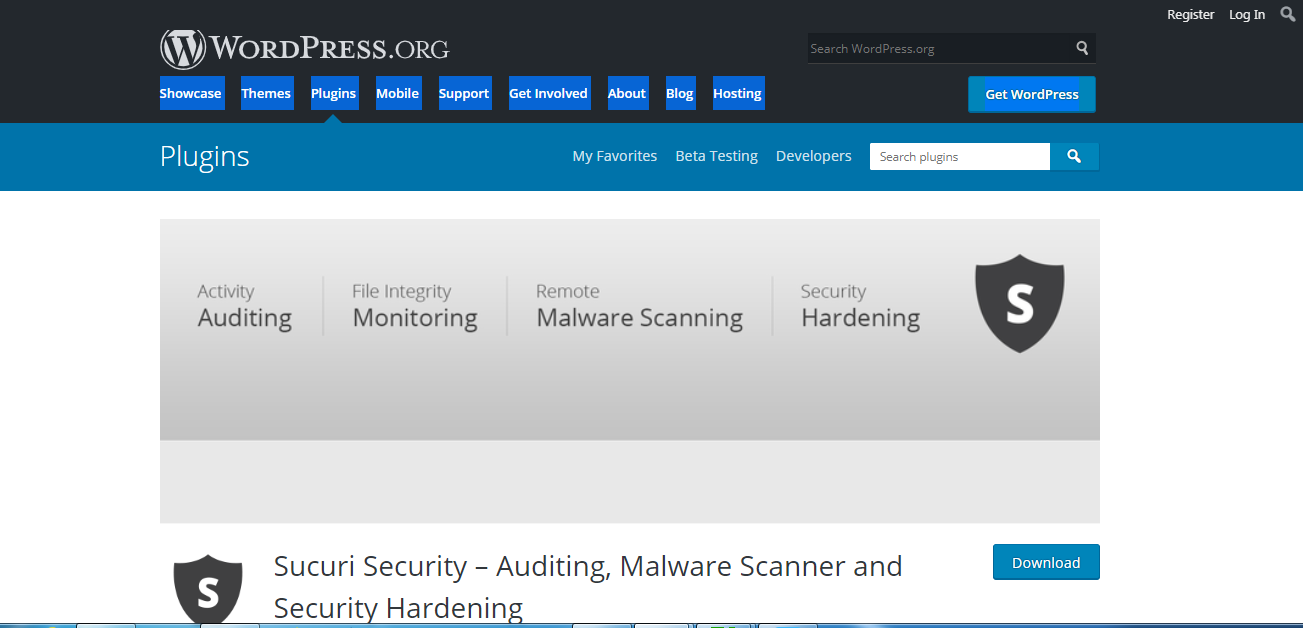 An essential plugin which we highly recommend, especially if you are a business owner or promoting your products and/or services on WordPress as it secures your site.
Showcases a standard-quality security plugin that also functions as a web application firewall; one of the best protection systems for your website.
The security works by monitoring and protecting your WordPress business page from threats such as DDoS, malware, XSS, brute force, and other kinds of digital threats and attacks.
UpdraftPlus
This is the most popular WordPress backup plugin since it lets users install and set up storage backups on locations such as Google Drive, Dropbox, Rackspace, FTP, email, S3, iCloud storage, and more.
Restoring your website from a backup location is made easier using this plugin.
Aside from storage, this plugin has extra features like priority support if you go premium.
It's a huge headache to encounter a need for intensive troubleshooting, but for as long as you have plugins to back you up, they should be less of a worry. It's like having a guide on Amazon suspension handy; these plugins help you through the worst circumstances you'll encounter with your website.
Did you learn anything new from this article? What WordPress plugin is the most useful for your business? Let us know what you think by sharing your thoughts in the comment section below. We would love to hear from you!