There are countless word association games available on Google Play Store & Apple app store for android and iso devices respectively.
Word association games are those which include the usage of thinking abilities and problem-solving skills to play the game. These games are fun as well as tough to play. Word association games involve fun with words and help an individual to improve vocabulary and enhance grammar skills. The player has to link the noun/phrase with their joining components.
Read: Top 15 Fun Apps for iOS and Android
There are many free word association games available online that help school kids, teens, seniors, adults to improve language and literacy skills by allowing them to think more creatively and logically, leading to improved listening and speaking skills. Such games are also quite entertaining & fun when played with the members of one's social circle.
Each game's basic structure differs, and so does the interface, but they all are entertaining & fun nevertheless. These games might include word exchange, brainstorming puzzles, levels, brain teasers and picture guessing, psychology.
The games mentioned are responsible for developing your thought structure by inducing out-of-the-box thinking.
Below we will discuss the right kind of game for each person looking to invest their time on such platforms.
Here are six such games :
Top Free Word Association Games App
Below are the best word association games that one can download and install and have fun with.
Word To Word: Fun Brain Games, Offline Puzzle Game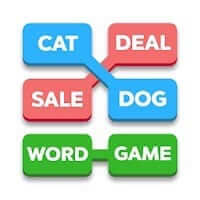 You have to guess the word from a quite interesting and fun description provided with the puzzle. It is quite intriguing, and also, if you are finding ways to develop your brain, this is probably it. While the game is rated at 4.3 on the Google Play store, it has about 100K plus downloads. These numerics keep on increasing with time.
The game will test your mastery of the English language via crosswords, idioms, and multiple types of puzzles. Such a wide range and interactive gameplay have attracted many.
It helps to have a mastery over English words, idioms, anagrams, synonyms, antonyms, etc., which forms a great base over English language use.
Read: 10 Best Adventure Games App
Word To Word Game Key Feature
● It is an offline game – once it is downloaded, it doesn't need an internet connection to access.
● It includes lots of simple puzzles – just a great combination of simple phrases and no complicated interfaces.
● It has no time limit for completing a level.
● Provides a chance to learn the connections that are forgotten, search for words that are hidden, unscramble letters to find the answer!
● No time limit, Fun for the whole family, 1000s of puzzles!
Rating on play store – 4.4
Download size on play store – 49 MB
No downloads – 1L+ (on play store).
Download From Play Store Download Apple App Store
Word Stacks – A word association brain game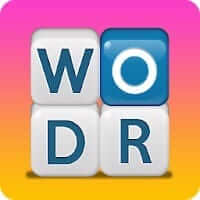 This is a word game that is rated at 4.6 and is truly amazing. While the game's downloads are about 230K plus, the game has defeated the brains of many. There are many twists in the game, which include shape-shifting tactics. All this would eventually blow your mind away.
The game makers ensure that once you include this game in your daily routine for just 10 minutes, if not more, it will help you to sharpen your problem-solving skills. But, of course, these skills will help you in your daily life situations too.
The game word stacks also include a word find and search game too. In addition to all these games, there are many other games included too. For example, there are many features in the word stack game ranging from network gaming and opponent search to adding your friends to your list. There is a large library of words and will improve vocabulary too.
Word Stacks Game Key Feature
● Word Stacks is the latest, highly rated word connect and word search game from the makers of Wordscapes.
●  It helps to relax the brain(has a natural landscape background along with calming music)along with vocabulary improvement.
● It helps to earn rewards by working over more levels (around 3000 levels are there ).
● It helps to play on the same device with a friend/ robot without an internet connection.
● Clue based puzzle
● 3000+ levels
Refill your vocabulary and have fun !!
Rating on play store – 4.7
Download size on play store – 88 MB.
No of downloads – 1Cr+ (on play store)
Download From Play Store Download Apple App Store
Word Association Game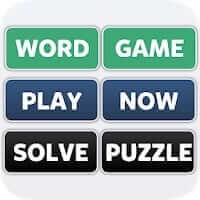 Another game that is quite intriguing and rated at 4.5 and lots of downloads. The game will make you visit the wonders of the world as you play with letters and connect them to create interesting words. The high rating of the game is itself proof of how good the game is. With the user base increasing steadily, the game provides you with great content.
The game's difficulty can increase at times, and hence, many people are drawn to it. However, it is possible to make up words even from 3 letters. Also, there is a presence of tooltips, which means you can get help when you need it the most.
It is a simple game that features four words and scrambled letters. Your objective is to figure out the connection between the four words and spell out the answer using the scrambled letters.
Word Association Game Game Key Feature
● Develops good brainpower.
● The game can be played online/offline.
● The game features 20 levels, each consisting of 10 games. You unlock levels by solving the word puzzle. When you first start playing, all levels except for the 1st level are locked. So, for example, to unlock level 2, you have to solve 50% of level 1.
Play the game and enjoy brain teasers !!
Rating on play store – 3.7
Download size on play store – 10MB
No of downloads – 1T+
Download From Play Store Download Apple App Store
Word Panda Farm now New Word Panda Farm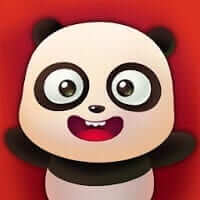 This app is one of those which is quite effective when it comes to brain exercising. One of the most popular apps on android, it is known for its uniqueness and also the amazing interface. The thing about the game is, it will give you a chance and the motive to connect with your friends and other loved ones.
While the game is quite interesting, it gives you pretty long words from the letters you need to make up the names of various kinds of items. In the present scenario, the platform has more than one dozen words, with the help of making a thousand other diminutive words.
The game's concept and functionality are just great and can make your vocabulary stronger than it has ever been.
Word trip
If you have time to kill when traveling and you want to develop intellectual skills and exercise your brain, this is the game to enjoy. There are many pros of the game, and these include great development of memory and adding vocabulary. This game can help you with the skills you need to make your brain sharper. So, download it instantly if you want to enjoy the game.
Classic word search and word connect game, Word Trip – Word Connect & word search game is a first of its kind free word connect puzzle game where you travel through countries as you clear the puzzles. First, swipe letters on the word compass to find different words. Then, solve the puzzles by finding all words to make your way to each country.
Word Panda Farm Game Key Feature
● Provides a great jump to vocabulary.
● The offline game can be played anywhere, anytime.
● Has challenging puzzles ranging from 2 letter word to 7 letter word.
Be ready to sharpen the mind!!
Rating on play store – 4.6
Download size on play store – 75MB
No of downloads – 50T+ (on play store)
Download From Play Store Download Apple App Store
Word Spark – Smart Training Game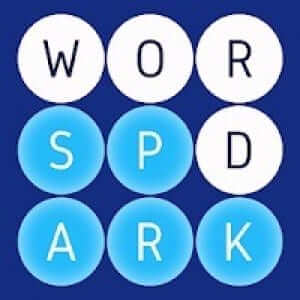 Word Spark is another great game and brain booster. The rating of the game on Google Play Store is a whopping 4.6. This rating is quite high, and it is because the platform is quite interactive along with being intriguing and entertaining at the same time.
The game is for kids and adults alike. There is no restriction as to who can play and who can't. There is a unique puzzle for adults to solve, and also, there are much simpler and more fun puzzles for kids to solve. This is why this game has, too, made this list.
The brain is one of those things that kids and adults need to exercise from time to time.
While all these games are just great, there are many more that are fun, entertaining, interesting, and intriguing as well. So, if you want to develop and sharpen your brain and enjoy while you are doing such mental exercise, these games are the right apps to be installed on your smartphone.
This addictive free word game even challenges the real word expert! Word Spark seems impossible to complete with thirty amazing packs and 580 well-designed puzzles, more difficult than traditional Crosswords.
Word Spark Farm Game Key Feature
● It helps in sharpening the mind and increasing knowledge.
● All the levels of the game are solvable. So if you get stuck, it doesn't mean a bug; it means you have swipes in the wrong way.
● It's a game with no age restrictions.
●Free Word Game to Keep Your Mind & Body Sharp.
●Daily Exercise for Brain Training.
●Realistic Graphics & Friendly Games design
Make an endless effort towards skill improvement !!
Rating on play store – 4.6
Download size on play store – 31MB
No of downloads – 5L+ (on play store)
Download From Play Store Download Apple App Store
Word Trip – Word Search Puzzles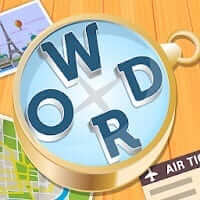 Best free word games with high-quality visual effects for kids for fun and brain exercise.
Word Trip Game Key Feature
Free to download for android and ios mobile devices
5000+ puzzles like Connect the letters, find the words.
Lots of word destination to play with.
Daily rewards and points for your achievements.
Rating on play store – 4.6
Download size on play store – 90MB
No of downloads – 5,000,000+
Download From Play Store Download Apple App Store
Wordscapes – Relaxing Word Puzzle Game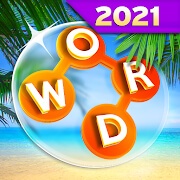 Text-based twisting games for sharp your mind in day-to-day life. Play with letters & hidden puzzles for more fun.
Wordscapes Game Key Feature
Create Strong Vocabulary power
6,000 crossword puzzles & anagrams.
Lots of levels.
Beautiful landscapes
Rating on play store – 4.6
Download size on play store – 131MB
No of downloads – 50,000,000+
Download From Play Store Download Apple App Store
Wordscapes Search – Scenic & Fun Word Puzzles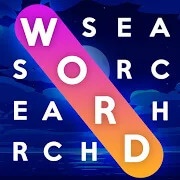 Best games for word playing by makes of Wordscapes.
Wordscapes Search Game Key Feature
Free to download and word playing
Wordscapes Search great landscapes
1000+ of puzzle and levels
Rating on play store – 4.7
Download size on play store – 138M
No of downloads – 10,000,000+