I can start this blog by talking about the pandemic, lockdown, and how games were the only source to find a modicum of sanity in an otherwise disheartening environment.
But you might already know it because this is all they are talking about.
So, instead, I will start by telling you that if you play games, you are a part of a big community… a very big community.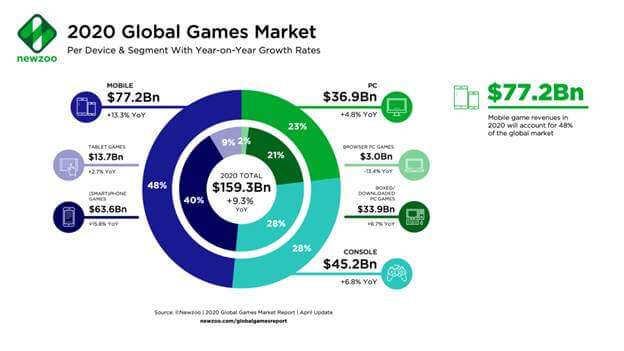 An estimated 2.6 billion people played mobile games in the year 2020, according to Newzoo, a gaming market researcher.
Given that the world's total population is 7.67 billion, according to the World Bank, this makes 34% of the world's population.
For something so big and rife with so many options, you ought to be spoilt for the choices. I say: 'sometimes it's hard to choose a game than to play it.'
So, this blog will simplify some choices for you. Here, we will talk about the best adventure games for android that you should check out if you play games on your mobile phone.
Adventure Games App For Android Download
#1 Ninja Arashi 1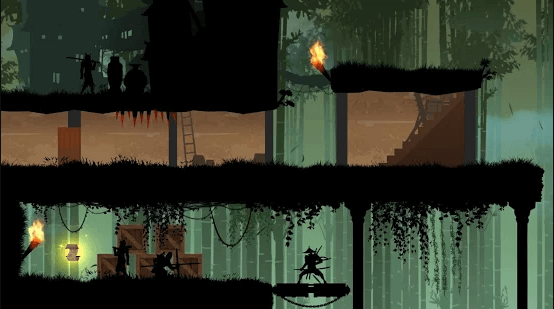 Ninja Arashi is as intense an adventure game as you can get on the small screen of your smartphone. It has everything: intense graphics, addictive gameplay, skillful character, treacherous enemies, and an elaborate plot.
Your character in the game will be Arashi, a retired ninja assassin living a life out of action. But now, his son is kidnapped by an evil demon named Orochi. Arashi must come out of retirement to save his son.
The incredible skills and abilities of Arashi are crazy enough to make you fall in love with this game. He can turn himself into a lifeless object so that the enemies can't see him.
Yes, enemies. It turns out you are not only fighting Orochi; you're up against a whole army of assassins to achieve the objective. There are 30 levels of this action-packed game, and you have to avoid tons of traps, such as spikes, acid, and bombs, to make sure Arashi meets his son.
3 Key Features
3 different maps with 45 levels to play
Challenge yourself with tough battles
Easy to control movement
Ninja Arashi app has a 4.5 rating and 10,000,000+ downloads in the Google Play store.
You can download Ninja Arashi from here
Download From Play Store Download Apple App Store
#2 Alien Blackout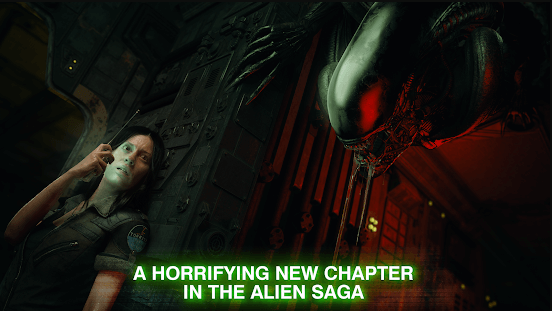 Can you survive while fighting aliens in a spaceship that has lost its controls? If you can, welcome to Alien Blackout.
Amanda Ripley and her crew are trapped in a space station where their survival is at stake. It is a thrilling game where she has to fight off a rampaging Xenomorph to ensure the crew's survival.
During the seven missions, you have to devise plans to spend your limited supplies on protecting your crew. You have to be careful distracting the alien with voices and keeping your movements shrouded so that the alien does not detect you.
The gameplay has a map to guide you throughout the space station. The catch is the limited power supplies, and every move costs power. So, think hard before making any move.
The sound effect and the atmosphere of the game fit the scenario perfectly. You'll always feel amid a horror movie.
It is a game full of horror and creepy creatures, which will test your nerves to the fullest. Any faint-hearted person isn't cut out for this game. Do you think I am exaggerating? Don't take my word for it. Get it now from Google Play and see it or yourself.
3 Key Features
Survive or Die
First Class Alien Mobile Experience
A New Chapter in the Alien Franchise
Alien Blackout app has 4.1 rating and 100,000+ downloads in Google Play store.
You can download Alien Blackout from here
Download From Play Store Download Apple App Store
#3 Westland Survival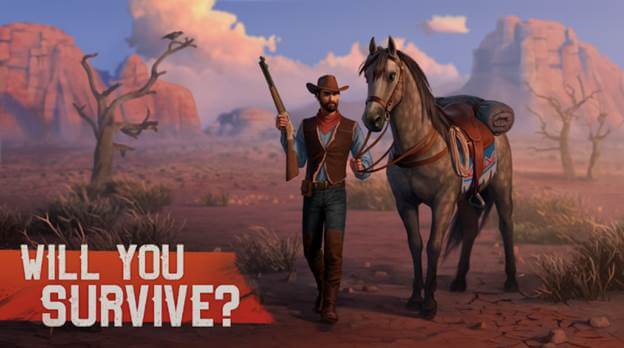 After Ninja and aliens, let's come back to the real world.
In Westland Survival, you are out on your own in the vast prairies. It is a survival-based adventure game where you must survive at any cost.
It is an MMORPG where you are a Lone Star Ranger. To survive, you have to use every skill, including hunting, crafting, taming wild animals, building, etc.
Imagine everything you would do to survive in a wild Westland. The game gives you options to build a ranch, light bonfire, go fishing, ride horses, cook food, fight enemies and beasts, buy and sell things to make money, and a lot more.
The game has very cool graphics that are detailed enough to give you a complete feel of a cowboy out on his own in a wild world.
If you're someone who thrives on adventures, likes to hear gunshots, and is ready to take on tough challenges, Westland Survival will be perfect for you.
3 Key Features
Wood logging, mining, deer hunting
Complete hundreds of Quests
Raise horse mounts and tame wild animals
Westland Survival app has 4.4 rating and 10,000,000+ downloads in Google Play store.
You can download Westland Survival from here
Download From Play Store Download Apple App Store
#4 Lifeline: Whiteout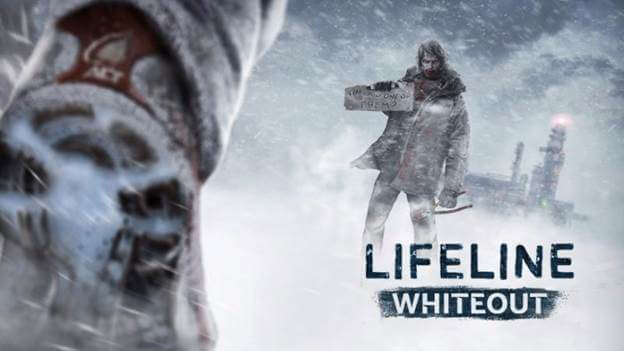 What are the elements of a thrilling adventure game?
Hostile environment. Unknown enemies. Limited supplies. Survival at stake.
Lifeline series is famous for churning out adventure games that tick all these boxes. The latest addition to the series is Lifeline: Whiteout.
The gameplay is based in a freezing wasteland where V. Adams is trapped. He has no idea how he got there or how he can get out. His only lifeline is you, the player.
But there is a surprise element to it too. In the game, the outcome and the journey are dictated by the choices you make at each step.
The game happens in real-time. Whatever choices you make for Adams will pan out in front of you. You will get notifications about the game and check the progress at any time.
Lifeline: Whiteout has a compelling storyline, and that makes up for the lack of stunning visuals. But the fun part is that you can finish the game one and then come back and make completely different choices and see how they end up. Cool.
3 Key Features
A branching story of survival played in real-time
Play anytime with notifications
Play Offline
Lifeline: Whiteout app has 4.7 rating and 100,000+ downloads in Google Play store.
So, take V. Adams fate in your hands and download this game now.
Download From Play Store Download Apple App Store
#5 Infinity Ops: Online FPS Cyberpunk Shooter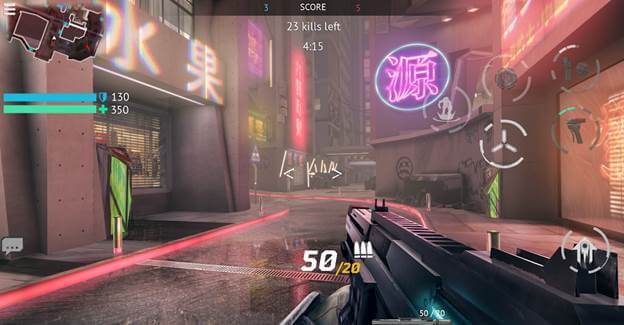 Even if you are not a big fan of adventure games, play Infinity Ops: Online FPS Cyberpunk Shooter for its insane graphics. Rarely will you find a mobile game with such high-end and detailed graphics?
Not only graphics; the weaponry, the skills, even the stealth will sweep you off your feet.
The gameplay is set in a faraway future where there is only chaos and savagery. You have to fight an interplanetary war to survive.
In the game, you can create clans, make friends, and spend time together. You can also choose from high-tech weapons like laser machine guns and plasma rifles.
It is a multiplayer combat game where you take down the enemy, upgrade your armaments, and proceed.
In a nutshell, it is Counter-Strike but with futuristic graphics and an armory so big that your imagination can fit
it all.
3 Key Features
Armament, Clans, Material interaction, Jetpacks
Fantastic 3D graphics
Optimization for weak devices
Online FPS Cyberpunk Shooter app has 4.4 rating and 10,000,000+ downloads in Google Play store.
You can download Infinity Ops from here
Download From Play Store Download Apple App Store
#6 Jungle Adventures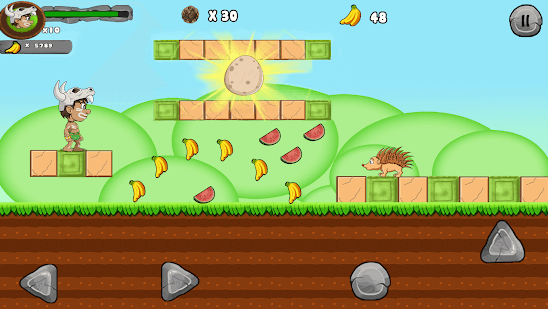 Remember your childhood when the most adventure you had was in Mario? Yes, Jungle Adventure is here to take you back in those times.
Instead of a Mario, you have Addu. His girlfriend is taken away by a monster who is residing deep inside the jungle. Addu must go deep into the jungle and fight ogres on his way if he wants to rescue his girl.
The classic gameplay is easy for every age group. You just have to jump, fight, and avoid obstacles. Your powers increase as you proceed in the game.
3 Key Features
Free to download & Suitable for all ages
Easy and intuitive controls
More than 80 unique levels
Jungle Adventures app has 4.2 rating and Installs 10,000,000+ downloads in Google Play store.
You can download Jungle Adventure from here
Download From Play Store Download Apple App Store
#7 Evil Wyrm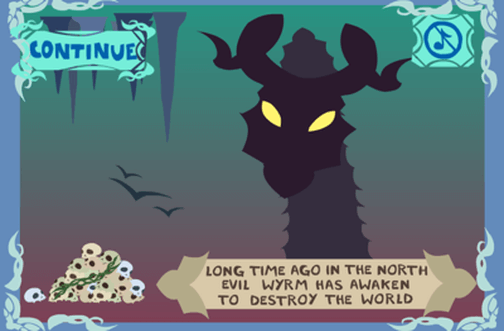 A dragon has awakened, and now the destruction is inevitable. It must be stopped!
Evil Wyrm is an online adventure game where you have to fight a dragon to save the world. The game has 28 levels, and you have to successfully pass each one to reach the final stage and kill The Wyrm.
How will you get there? Well, that's the tricky part. But, worry not, the gameplay is quite simple, and it can be easily accessed on online gaming platforms like Unlimited Game Mo.­­­
While you're checking this game out, do see their library of absolutely fun games that you can play online on your smartphone or tablet. Pay a small subscription fee, and you will get a chance to dive into a treasure trove of games that won't let you be bored for even a second.
3 Key Features
one-stop site for ad-free gaming
Fast, easy, and hassle-free
No ads, no hidden fees, and no in-app purchases
You can play Evil Wyrm here https://unlimitedgamez.com/en/game/evil-wyrm
#8 Adventure Escape Mysteries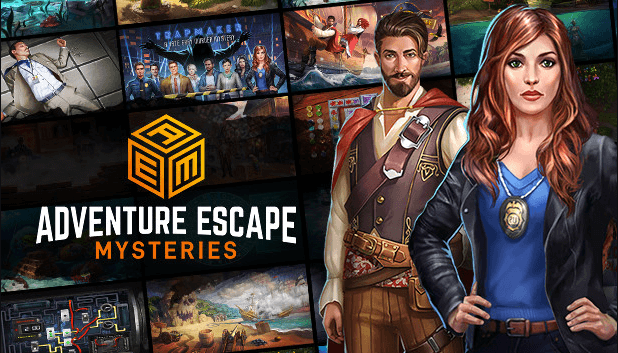 If you love to solve mysterious cases, decipher complex clues and sniff out criminals, then Adventure Escape Mystery is the perfect game to quench your appetite.
Adventure Escape Mysteries is a part of the Adventure Escape game series developed by Haiku Games. In this game, you can choose a storyline of your liking then proceed in the game to achieve your objective.
In this game, you can:
be a princess and save your fantasy kingdom.
be a detective and solve a murder mystery by using skills, identifying the culprit
escape a ruined city, and saving it from being devastated by a hurricane
the entire game is a test of your skills. You have to use your observation skills and reasoning to solve the crimes. In fantasy land, you have to collect treasures and tools to enhance your skills.
If cryptic clues, unraveling complex mysteries, and going on wild adventures are our things, this game has to be there on your smartphone.
3 Key Features
Solve Unique Puzzles
Free To Download
Explore 100+ Beautifully Illustrated Scenes
Adventure Escape Mysteries app has 4.4 rating and Installs 1,000,000+ downloads in Google Play store.
You can download Adventure Escape Mysteries from here
Download From Play Store Download Apple App Store
#9 Lost Lands: Dark Overlord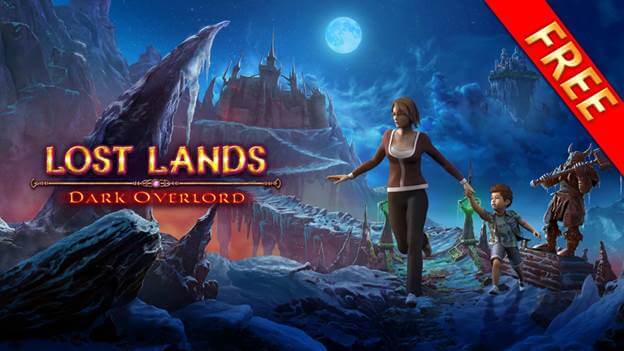 How about your life going perfectly fine until your son is kidnapped and take away in a far world that you didn't even know to exist?
What will you do? How would you navigate a land that you know nothing about? Well, the answer lies in the game Lost Lands: Dark Overlord.
It is a game involving Susan and her son Jimmy, living in their cottage in words. The world upends for Susan when one day her son is taken away into a world that she can't access.
Now, to save her son, she has to seek powers to enter this unknown world. The journey is treacherous and full of mysteries that must be unraveled if she has to survive in the Lost Lands.
The Lost Lands are gripped into fear by the Dark Overlord, an evil spirit that has to be defeated if Susan is to reunite with her son.
How a despaired mother undertakes a journey to the Lost Lands? Play the game to find out.
3 Key Features
50+ stunning locations
40 different mini-games
Play easily on Ios tablets and android phones
Lost Lands app has 4.3 rating and Installs 100,000+ downloads in Google Play store.
You can download Lost Lands: Dark Overlord from here
Download From Play Store Download Apple App Store
#10 Roblox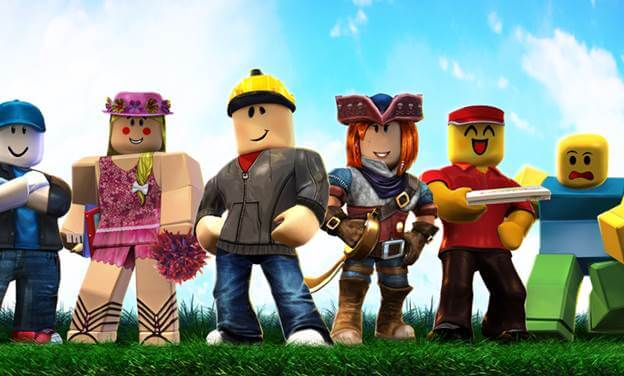 The final game on my list is Roblox. This game is huge! As per Conversation.com, In 2020, 32.6 million players were playing this game daily.
Here, there are endless possibilities of things that you can create. It is Lego, but online. Gamers spend hours playing this game, building their worlds, and then letting other players play in their world.
It is not a game. There are thousands of games, not created by developers, but by ordinary players. Currently, there are more than 20 million games on the platform.
Other than the addictive gameplay, it is a gold mine for developers to make a lot of money. No, I am not bluffing. Developers who create games can earn up to a million dollars through in-app purchases made by other players when playing their game.
This game is available everywhere, from your mobile phone to PC.
3 Key Features
Millions of Worlds to Explore
Play Together Anytime, Anywhere
Be Anything You Can Imagine
Roblox app has 4.4 rating and Installs 100,000,000+ downloads in Google Play store.
You can download Roblox from here
Download From Play Store Download Apple App Store
Caveat
With the abundance of choice that comes with Android games, there is an increased need for caution. Why? Because many games are there to pull off a scam on you.
Say you download a game, the game says it's free, but there are hidden in-app purchases. You can't proceed in the game without spending money.
In other cases, you might download a game after paying the App Store, but then you get billed for purchases you didn't even make.
One example of it was the airG scam. The customers of the service started receiving bills for a chat service they never signed up for. However, airG took prompt actions and maintained 100% transparency throughout the process.
The issue was resolved quickly. But not all developers respond with such prompt action, so it's better to do due diligence before buying or downloading a game.
Read: 8 Best Brain Training Game Apps That Make You Smart
Final words
When it comes to adventure games, we all have different tastes. Each of ours adventure is different, and there are plenty of games to satisfy us all. So, do try the games mentioned in this list and tell us in the comments below how exciting you found these games to be.