Introduction: SEO Tools
SEO is a big term to understand, learn and work. SEO means search engine optimization where we optimize a website with keywords based content, external and internal links to rank in the foremost search results. Here we target for a keyword or different keywords which we want the website or webpage to rank.
The SEO experts and executives use a few tools for SEO analysis and research on self and competitor's websites and keywords to plan and work accordingly. Here I am gonna talk about a few paid and free tools that we could use for accurate research and planning.
1. Ahref: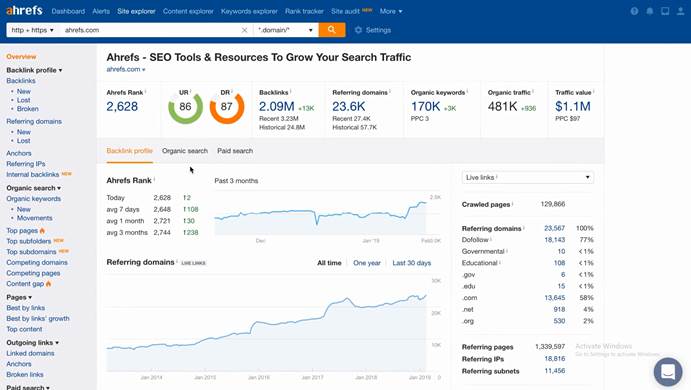 Ahref is the best link and keyword analysis tool today in the digital market. Ahref is a paid tool. Here they allow free search but with the minimal result and for minimal sessions. Here we can research on keywords, competitors, backlinks with categorization, broken backlinks and much more.
For instance, if I want to rank a website on 1st which ranks on 4, I can check the referral backlinks descriptive in follow, no follow, blogs, directories and others. Ahref could show the exact difficulty and search volume of a keyword to decide and work accordingly on the SEO.
The cost of Ahref starts from $ 99 and goes up to $999 where the lowest plan is efficient for a small blogger or a person handling up to 4 to 5 projects as it allows one user to use at a time with low crawling limit and don't have to worry about any other tool for next 3 months. At the same time, the second plan for $179 is the most used plan as the limits here are more than enough for big projects as well for a user to work on. If you have a plan of subscription for an agency you should prefer going the plan of $999 on which you can handle 100 projects with 5 users and much higher limits. You can also approach Ahref through their contact page for an even bigger package for your projects.
2. Moz and Moz Pro: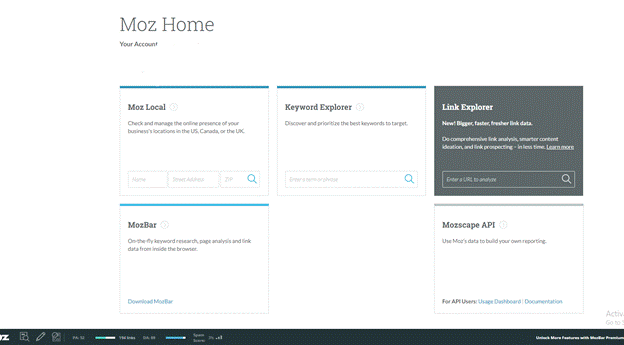 Moz is a tool and browser extension that one should start installing with before starting with research. A Moz extension displays a website's DA, page PA, spam score, Meta Title, Meta Description and Meta Keywords in its free version itself. We can also check for the backlinks on the Moz website and the free version.
This is up to a limit and the pro version displays much more analytics and could get to know searchers point of view to optimize keywords and Meta title and descriptions accordingly. This will also help you know the problems and issues of your website which needs to be rectified for better results.
The pricing for Moz Pro starts from $99 per month for 5 campaigns and research after which $179 and $249 is the plan one should prefer for medium and medium high-level campaigns when you have wherein $179 you can manage up to 10 campaigns and in $249 you can manage 25 projects which makes it much more preferable. The last is for $999 which is enough for a firm or company handling up to 100 campaigns.
3. SEMrush: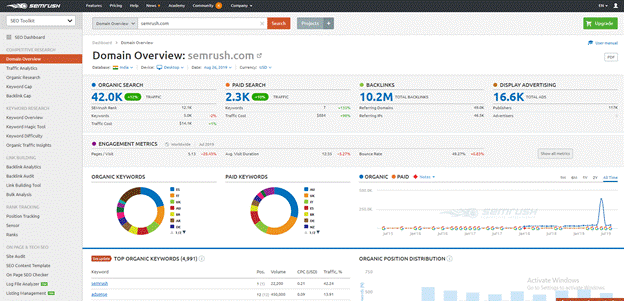 SEMrush is a powerful tool majorly used for competitor and keyword research. It focuses on the analysis like checking competitor's keywords, searching for new organic competitors and keeping an eye on position changes. Along with these, we can also research on advertising, backlinks, keyword research, traffic analysis and major competitive analysis.
The free version here is also limited to few tries and few tools while the premium version here helps you work on your website with SEO audit, position tracking, keywords and much more. This can be an up to mark tool for major.
The pricing here is also similar for beginners like Moz Pro costing $99 for a month which is recommended to freelancers, startups and small agencies. $199 is the cost of the Guru mode which is the most preferred subscription. For business and E-commerce brands the last plan for $399 is perfect while if you want for a big brand or firm you can customize your plan by contacting them personally.
4. SEOquake: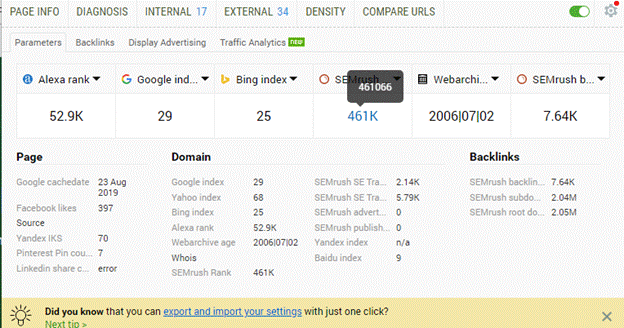 SEOquake is a browser extension that gives you a quick display of analysis of a website instantly as you visit the website. Website Alexa ranking, SEMrush ranking, age or birthday of website, google and bing indexed pages, SEMrush backlinks and much more. This all things could be seen, checked other than SEMrush for free as it is a free tool and is installed by the majority of marketers from the start.
5. Screaming Frog: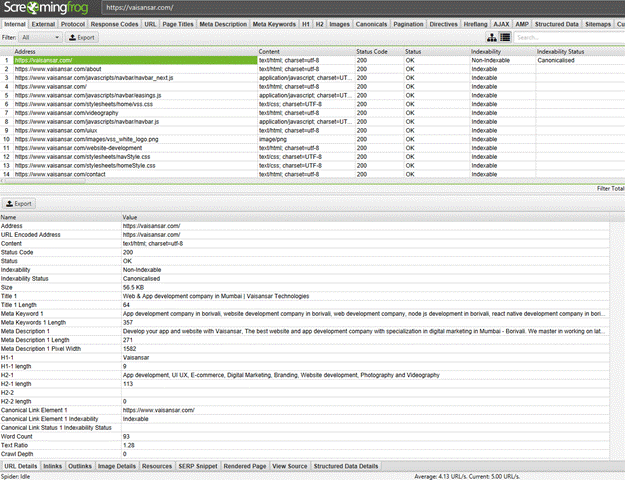 Screaming Frog SEO Spider is a site crawling website that is able to crawl any website. The screaming frog helps us in SEO and SEO decisions with letting us know about a website's broken links, meta titles, description and keywords, generate XML sitemap, The free version is limited up to 500 URLs with some limited features but the paid version benefits us with unlimited URLs with much more features.
The premium version of screaming frog costs for $149 where the free version gives you data up to 500 URLs where you get unlimited with much more features and technical support as well.
6. Neil Patel: Ubersuggest 

Neil Patel is a great tool with some perfect features and data up to an extent as it is a 100% free website. Neil Patel based Ubersuggest is keyword research which shows traffic, difficulty and which all websites rank for the keyword with which we can decide how to plan and work on the SEO for it.
While SEO analyser helps us know what is the issue with a website's SEO rather it be backlinks, Metas, content, speed optimization or anything. This might not be accurate but still is enough to decide and work accordingly on a website's SEO.
7. Google Search Console and Analytics: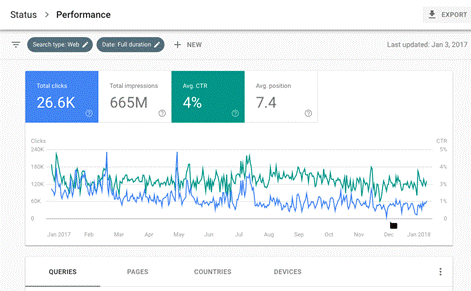 Google search console analytics are tools that you could use for your researching and developing your own website. These shows you your actual traffic, sources, bounce rate, where do your readers leave and how long do they stay on your website.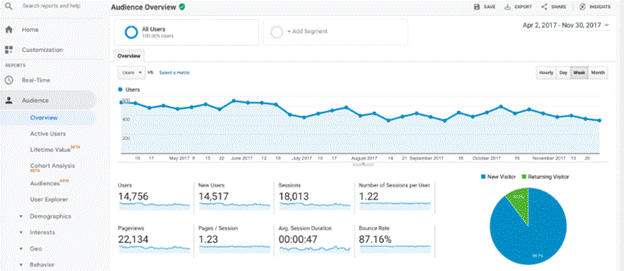 You can submit your sitemap after different updates to index them on google. What keywords are really helping and what is just being bad for your website? Website issues that google detects notify you that you should rectify immediately for better results.
Conclusion:
These are the 7 best SEO tools that a person working on SEO should prefer according to my research and work in the field of SEO. There are many more tools which work in similarly for you to help you sustain and create in the field of search engine optimization. A Digital Marketing Services provider always uses a few of these tools for their SEO and SEM. Keep following SeerOmega for more such helpful SEO and digital marketing content.