If truth be told, website audit is not an easy thing to do. It's a complicated process which takes a long time and requires immense patience as it has to check dozens of website pages. But, no worries! Here, in this article, I'm going to discuss a couple of website audit tools that make your SEO work a bit easier. So, now you don't need to spend a lot of time in manual checks. Let's have a look!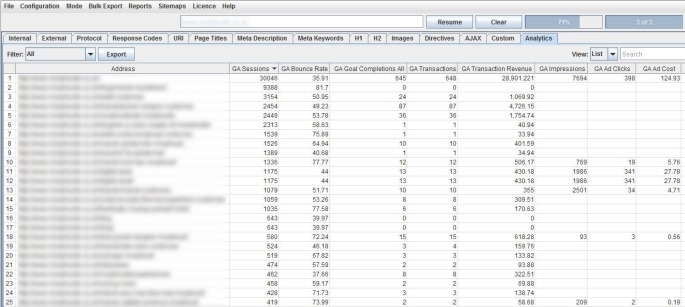 If you're looking for a detailed analysis of your website then screaming frog is a fantastic program. In fact, you cannot call it an audit tool; it's a crawling tool. Along with some useful insights, it crawls your website and identifies the possible SEO problems that it contains. In the end, it will give you a compiled report made by about 30 parameters such as Outbound links, Meta, Anchor text, Response time and Security.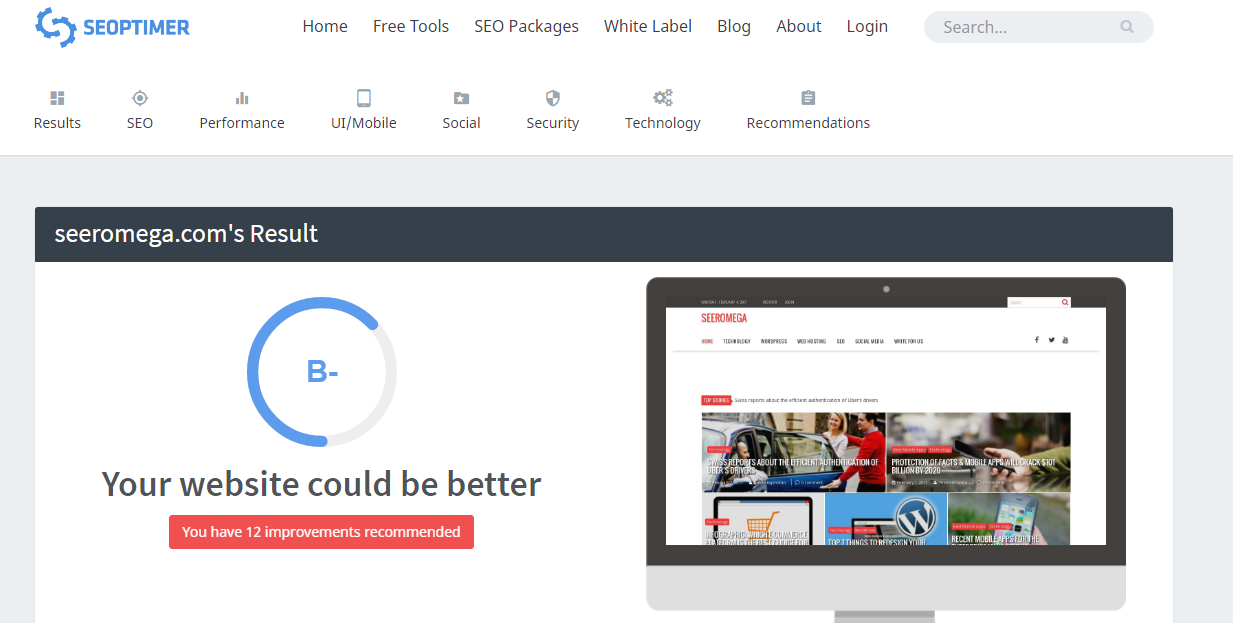 If you want to get an instant report about critical errors related to your website, then Seoptimer is the best auditing tool so far. It will provide you an error report in just seconds and most importantly, also recommend what is needed to be done to improve your SEO ranking. For an enhanced auditing analysis, you can also download the Google Chrome extension that runs through your site pages individually to make significant changes.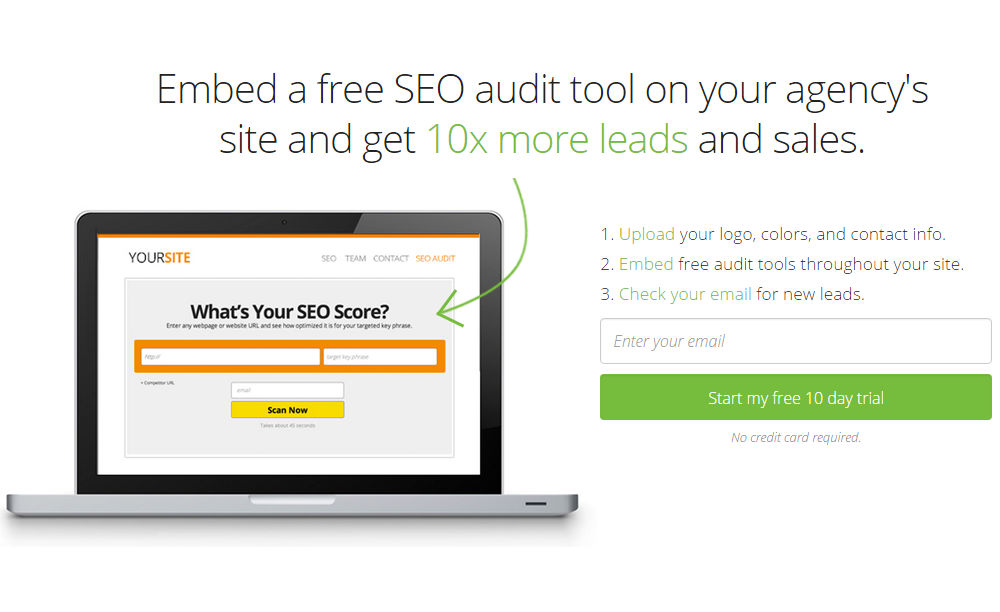 Most of the web developers and auditors prefer this tool for some reasons. First of all, if you have a large SEO agency, then it works out best for you. You just need to integrate the audit tool with the company's site, and there you go! After some time you'll see a major increase in the number of sales. The main difference MySiteAuditor and other audit tools is that; it can check your website for a particular keyword and other programs inspect the complete site. Once you get the report, you'll be able to send via email and downloadable in PDF format.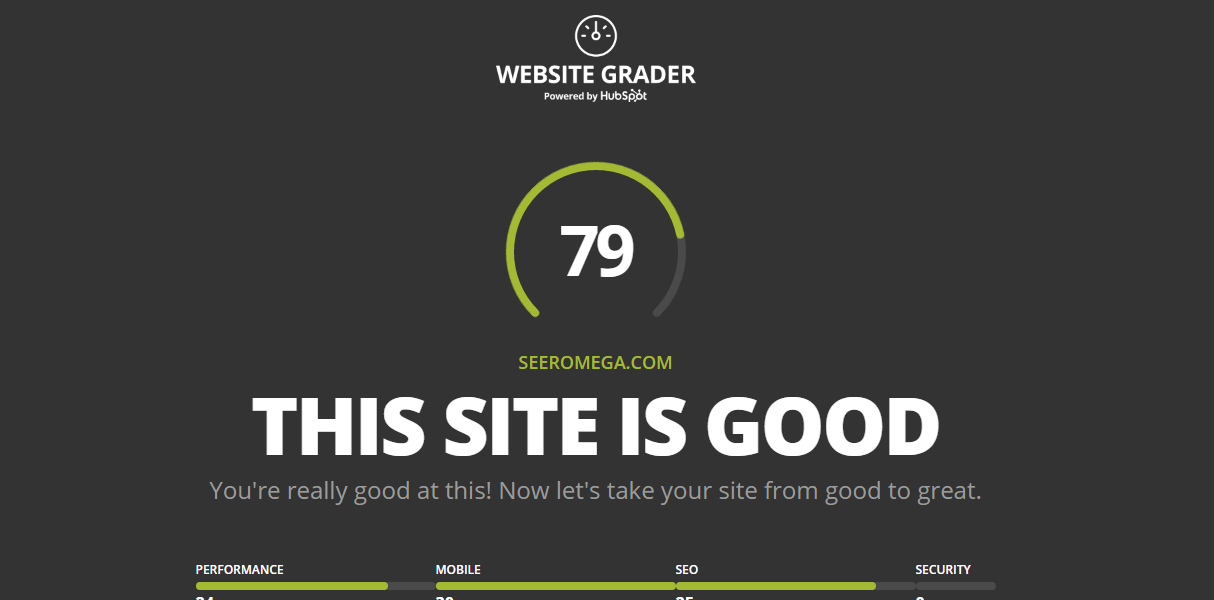 It's an easy-to-use website audit tool and is developed by a renowned corporation HubSpot. Before the start, you have to make sure whether the program is simple or complex. Marketing Grader is no doubt, an impressive web-based auditing tool with its given data and complexity. You'll get the summary of your site along with the detailed report on every website point. You will be able to see the tool, not only on your site but your social media, blog, SEO, lead generation and the mobile site. If you're an SEO newbie, then Marketing Grader will help you in providing a causal website report, and if you're an SEO veteran, then it will give you the nitty gritty details regarding content, site structure, and key website points.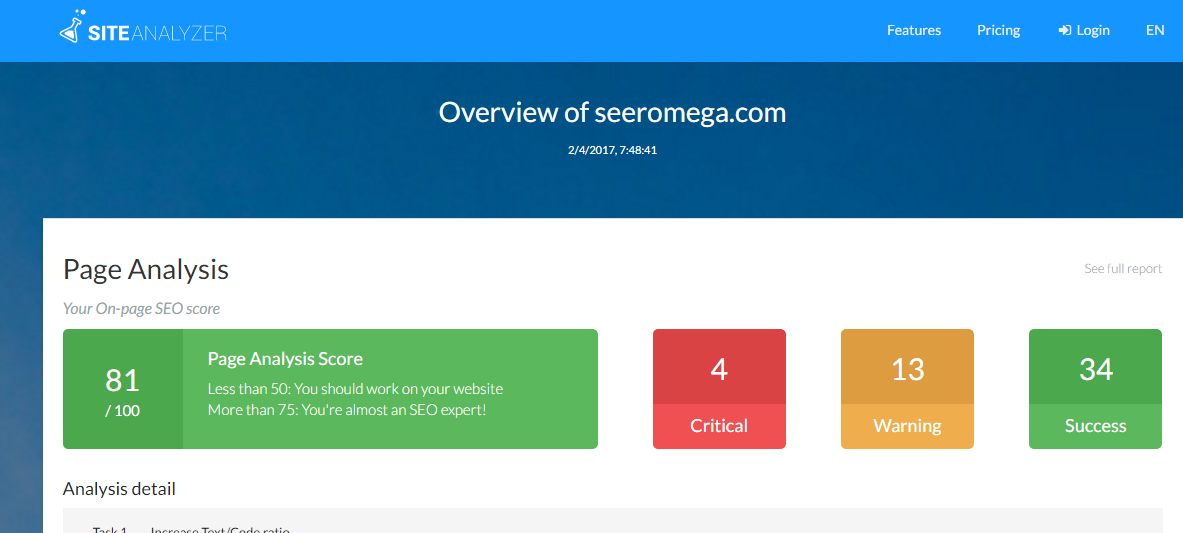 It's another great website audit tool that allows you to do 20 free-of-cost analysis/month. You can also upgrade to the premium account as well to get an unlimited number of checkup trials. SiteAnalyzers will identify error present within your website by 50 parameters. Afterward, you can fix those areas and make incredible changes to your site to improve its ranking in the search engine.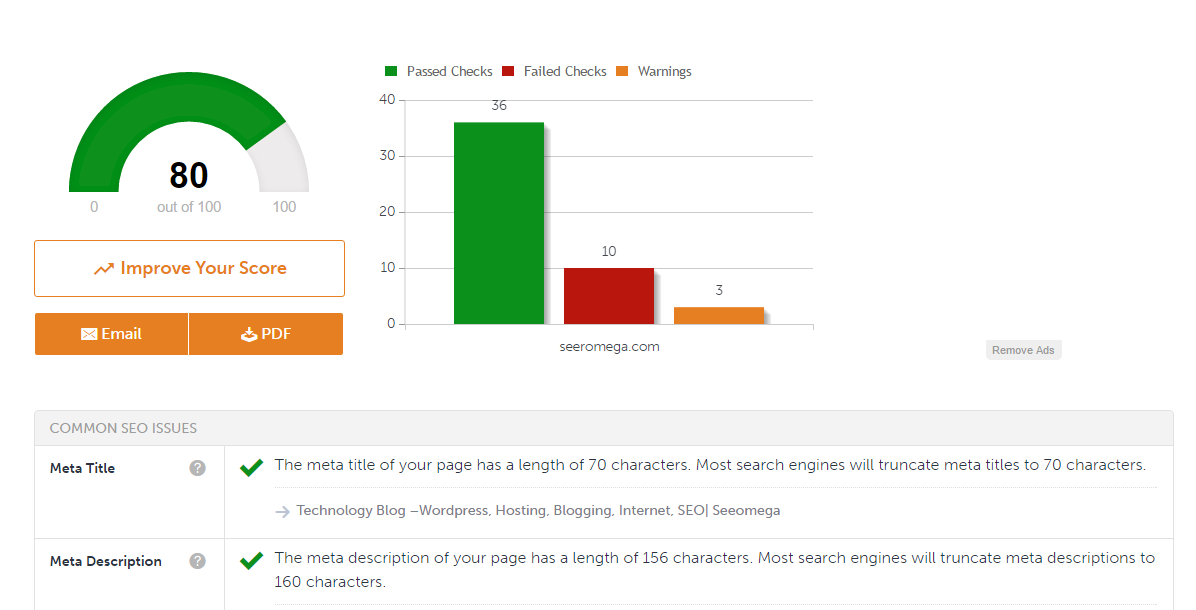 It's another FREE audit tool that analyzes the complete website with 45 tests in 6 different categories such as Server & security, SEO, Mobile usability, Semantic web and Social Media). When you observe these results, you'll get to see the overall score along with the number of failed tests. The results shown are well presented and easy to understand. Once the audit tool finds out the significant errors in your website, it will provide recommendations as well to implement changes. But, one of the major disadvantages of this program is that; it highlights HTML sitemaps that are irrelevant after the invention of XML sitemaps. So, that's a kind of waste of time.