10+ SEO tools for Keywords Research
When it comes to marketing your site, there is no better way than capitalizing on the power of SEO. While it's true that SEO is a long-term strategy, it's also true that there are quite a few benefits to creating an SEO strategy.
These benefits include the ability to attract organic traffic instead of relying on paid ads. This helps you save money on marketing which you can use in other areas of your business.
What's more, the traffic you attract with SEO will be of better quality as those visitors are already interested in what you have to offer and will be more inclined to purchase your products or services.
Another benefit is that you can easily outrank your competitors online. The reason behind this is simple: not a lot of your competitors will focus on SEO as their primary marketing strategy because it takes longer to see results than paid advertising.
In other words, SEO is definitely a marketing strategy worth considering. If you're serious about using SEO, then the best place to start is with keyword research. There are numerous tools online that can help you with this and in this post, we've gathered the best SEO keyword research tools available on the market.
14 Best Keyword Research Tools
Below, you'll find the best free and paid SEO keyword research tools that will help you find the best keywords to use on your website and in your blog posts.
1. Google Keyword Planner

The first tool on this list, Google Keyword Planner, is one of the oldest SEO keyword research tools. Google Keyword Planner is a free, simple, no-frills tool that taps directly into Google's database so you can easily see what people are searching for when it comes to your chosen keyword.
You can use it to get a list of keyword ideas and see how popular a given keyword is as well as how much it would cost you to create an AdWords campaign for that particular word.
2.Google Trends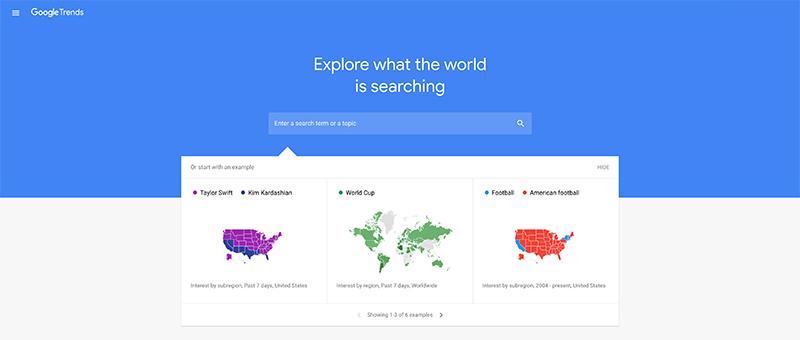 Google Trends helps you understand how search changes over time. In other words, you can see how the popularity of a particular search term changes over a 12-month period. This can help you determine if there are any spikes in popularity which comes in handy if you have seasonal content.
On top of that, using Google Trends, you can uncover related terms to your original keyword. Armed with this knowledge, you can include those related terms in your content or create additional posts and pages around them.
3.Google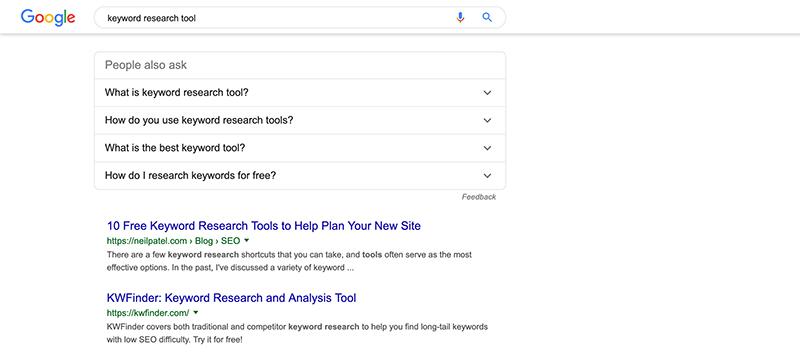 You might be wondering why I am including the search engine in this list as well. However, there is a good reason for it: simply searching for your chosen keyword can give you a lot of insight into what people are searching for as well as related terms.
All you have to do is look at related terms at the bottom of the search page as well as the People also ask section that appears at the top.

Expanding a term will reveal even more questions and clicking on a related term at the bottom will open up a completely separate search engine result page which, again, reveals even more terms and relevant search queries.
4. AdWord & SEO Keyword Permutation Generator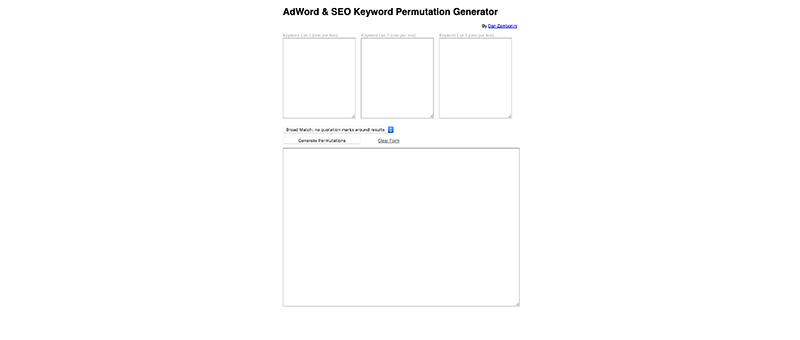 The AdWord & SEO Keyword Permutation Generator is a simple tool that will allow you to generate variations of your keywords. You can create up to three keyword lists and enter each keyword or keyword phrase on a new line. The tool will then create a list of permutations which you can use in your content.
This tool works best when you pair your keywords with adjectives such as best, cheapest, free, premium or other modifiers that are commonly associated with your niche.
5. Keywords Everywhere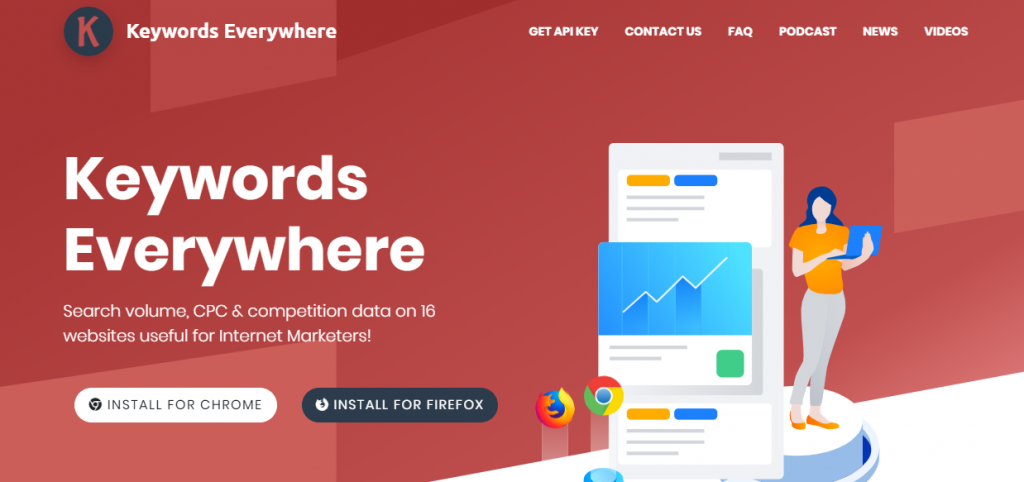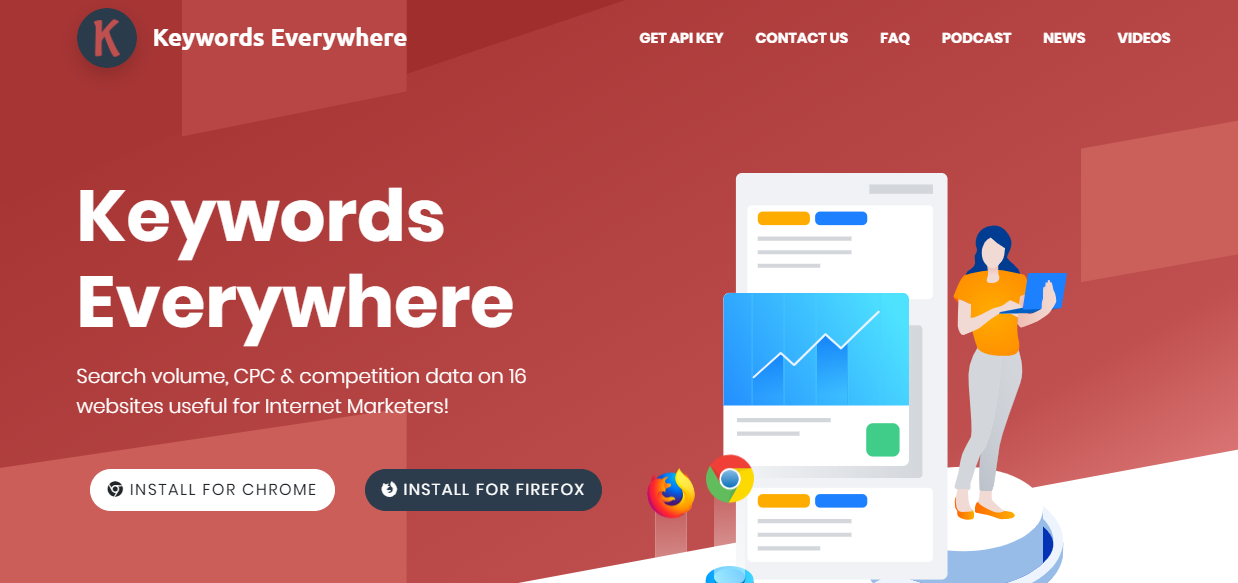 Keywords Everywhere is a Chrome and Firefox extension that lets you see the search volume, cost per click, and competition data for any search term. The data is added to the most popular websites so you can see the information on Google, Amazon, Ebay, and more.
On top of displaying search volume and competition data, Keywords Everywhere will also show you a list of related keywords and other terms that people search for that revolves around your search query.
6. Answer The Public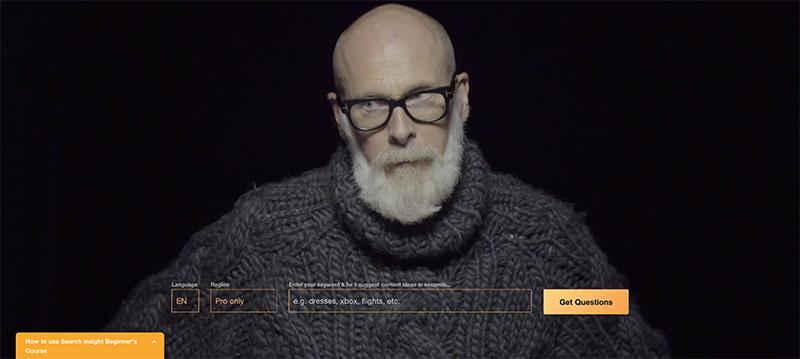 Answer The Public is an interesting keyword research tool that you can use for free to find a list of questions, prepositions, comparisons, alphabeticals, and related searches. It will create a visual graph that helps you see questions, prepositions, and more about your keyword.
You can also click to see the data as a list and export it as a CSV so you can easily store it in a Google or Excel sheet and use it as a reference.
7. Soovle

Soovle lets you see a list of suggested keywords that are aggregated from multiple sources. Sources include Google, Yahoo, Bing, Youtube, Amazon, and Answers.com.
Simply enter a keyword and the tool will take care of the rest. It's a free and simple tool that can help you discover some unique keyword terms without going to multiple sources.
8. Jaaxy

Jaaxy is a premium SEO tool for keyword research that offers a lot of insight about your keywords. Once you enter a search term, Jaaxy will generate thousands of related keyword ideas and show you their search volume, competition, and potential traffic.
Jaaxy offers a free version that lets you perform 30 searches which is a great way to try out the tool and see what it has to offer. Premium pricing starts at $49/month.
9. Ahrefs Keywords Explorer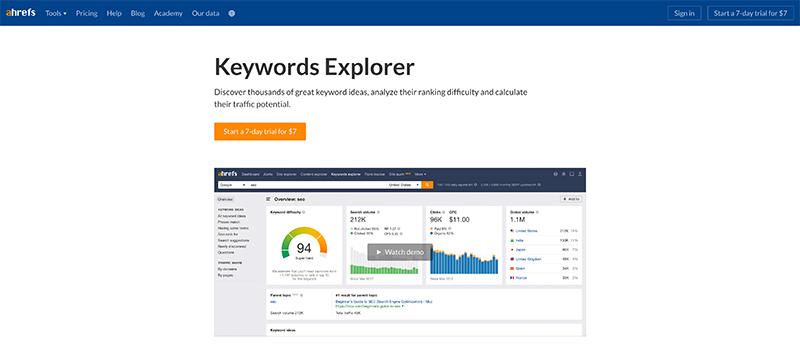 Ahrefs Keywords Explorer is another popular keyword research tool that's been around for quite some time. It's a premium tool that offers a plethora of tools that will not only help you step up your keyword research game but also improve every aspect of your website's SEO.
Notable features include the ability to see a list of related keywords, analyze their traffic potential, get a list of parent topics, keyword difficulty estimates, and more. Pricing starts at $99/month with a 7-day trial priced at $7.
10. SECockpit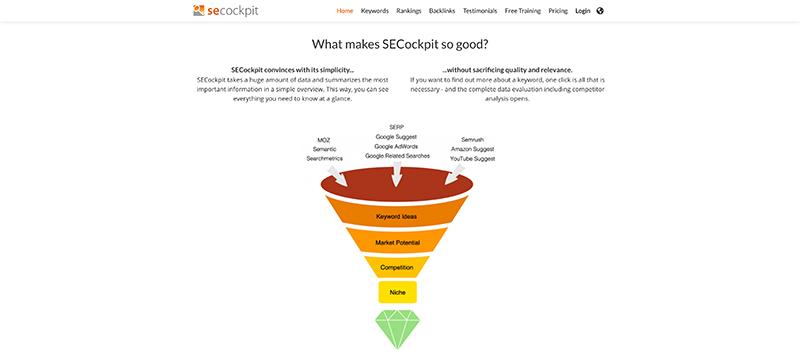 SEO data can be overwhelming, especially if you're just starting out. SECockpit aims to remove the overwhelm and present keyword research data in a simple and meaningful way.
The tool is a premium tool that aggregates data from sites like Google SERPs, Amazon Suggest, Youtube Suggest, and others and summarizes the most important information in a simple overview. You can also see a detailed overview of top ranking pages in Google for any given keyword. The data includes a list of backlinks and domain authority. Pricing for SECockpit starts at $49/month.
11. KeywordTool.io

KeywordTool.io is another popular keyword research tool that will generate a list of keyword ideas by scraping data from Google, Bing, and other sources.
You can use the tool for free but there is a catch – you can't see the monthly search volume, cost per click or competition information. For that, you will need to upgrade to the pro version. The pricing for the pro version starts at $89/month.
Having said that, KeywordTool.io still offers a number of useful insights for free. For example, you can filter the results to include images or videos and you can also enter a list of negative keywords.
12. Moz Keyword Explorer

Moz Keyword Explorer is a must have tool, especially when you pair it with other tools on this list. It's a great tool for finding "lateral" keywords.
Lateral keywords are still related to your search term but not as closely as what we would usually consider related terms. They require a little out of the box thinking. For example, if you search for "fishing rods", a lateral keyword might be "camping gear".
Moz Keyword Explorer is part of Moz Free SEO tools but it's worth mentioning that if you want even more insight into your keywords, you can upgrade to the pro version. Pricing starts at $99/month.
13. KWFinder

KWFinder lets you search for keywords but also to see which keywords a particular domain is targetting. This is useful if you're trying to outrank your competition. The results will show you how the usual cost per click, monthly search volume, and keyword difficulty as well as the search engine position for other websites using the same term.
You can try KWFinder free for 10 days after which you need to upgrade to the pro version. The pricing for the pro version starts at $25/month billed annually.
14. SEMRush

Lastly, SEMRush is another well-known tool in the SEO industry. It's a paid tool that offers a myriad of features. When you perform a keyword search with SEMRush, you will be able to see competitor's best keywords, find new organic terms to rank for, and conduct a detailed backlink analysis.
Other features include the ability to gather a list of long-tail keywords and related terms, see monthly search volume, explore keywords in other languages, and more. The pricing for SEMRush starts at $99.95/month.
 Step Up Your Keyword Research Game
Keyword research is necessary if you want to make sure your website ranks well and is ready for organic traffic. However, before doing keyword research you have to make sure that the backend of your website is optimized for SEO as well.
This means that you should use a WordPress theme that was coded with best SEO practices in mind. The same applies to any WordPress page builder you might use.
Once you have the backend optimized for SEO, use any of the keyword research tools on this list to step up your keyword research game and improve your SEO rank.