Ever wondered what would happen to Superman if he didn't have his abilities? Apparently, he wouldn't have been much of a Superman if he had the same abilities as others. It's quite the same in the case of smart phones as well. If you don't have the right applications installed on your phone, you may not get the smart solutions you are looking for. Basically, it is the apps that make a smart phone smart.
If you visit the Google Play Store, the largest repository of android apps, you will find hundreds of applications with the same use. Unfortunately, you have limited space on your smart phone. So, you need to be selective about the applications you install on your phone. I have made a comprehensive list of the best android apps of 2019 so that you don't have to try all the apps to identify the right ones.
List of Must have Android Apps of 2022
1. Google Assistant: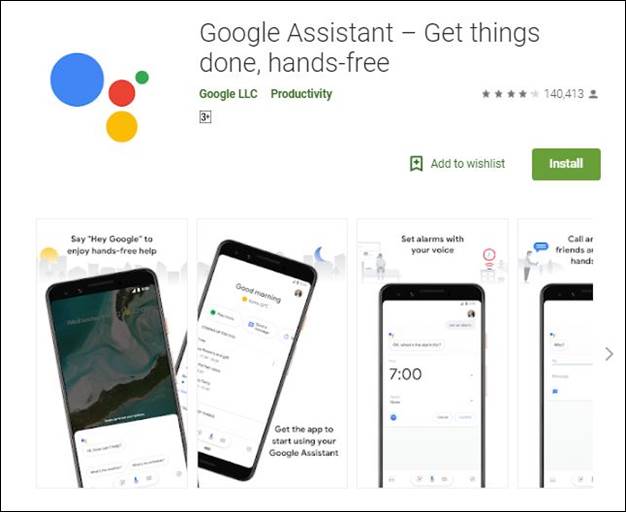 Google Assistant comes with almost all the android smart phones these days. It is an AI personal assistant that lets you perform a bunch of amazing stuff, including ask any question, tell a joke, play games, make plans, call a contact, set the alarm – all of these with simple voice commands. All you need to do is say "Okay Google" or "Hey Google" and give your command.
Google Assistant is intuitive, and it is learning continuously. It gathers data from your browsing history across the Google platforms (including Chrome, YouTube and the search engine) and identifies your interest to deliver you personalized data on your news feed. If your phone does not have a built-in Google Assistant, you can visit the Google Play Store and download it.
Cost: Free
2. WhatsApp: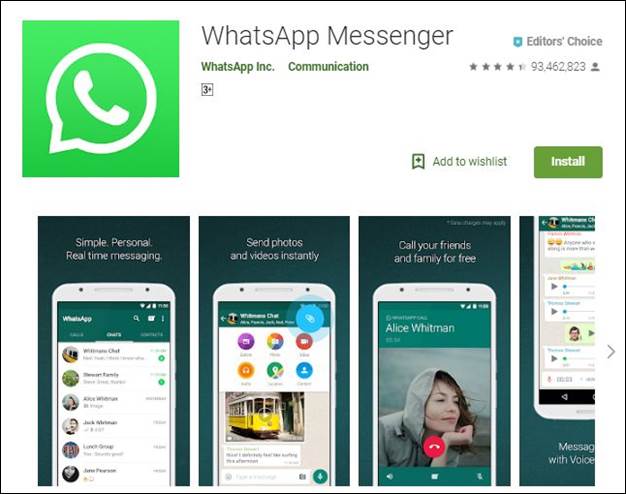 WhatsApp has been one of the most popular instant messaging apps for several years now. And its acquisition in 2014 for $19 billion by social networking giant Facebook makes it all the more obvious. According to Statista, it has more than 1.6 billion monthly active users worldwide. Possibly, all your friends are already using Whatsapp for everyday conversation.
Whats App requires mobile data or WiFi connectivity to function. Interestingly, this app allows you to send text, images, video clips, audio clips, GIFs, PDFs, Doc files, contact card, and even your live location to a contact. Now, the app allows you to make video calls to your contacts, and you can upload images and videos as status on your WhatsApp, just like the "Story" feature on Snap chat or Instagram.
Cost: Free
3. Swift Key: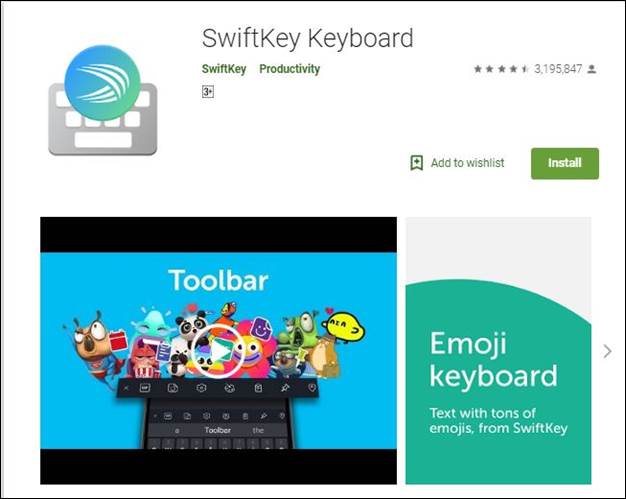 Swift Key Keyboard is one of the most versatile third-party keyboards available in the market right now. Even after several years since its launch, it remains to be the most sophisticated keyboards apps, thanks to its exemplary predictive engine. It is developed by Microsoft, and it offers fast typing with the swipe feature.
The app comes with a built-in emoji keyboard that makes your conversations much more interesting. Moreover, its wide range of customizable themes gives the keyboard a fantastic makeover. Besides, the keyboard app supports over 300+ languages. Most importantly, it is an intuitive app and keeps on learning to adapt to your typing style (including slangs).
Cost: Free
4. Evernote: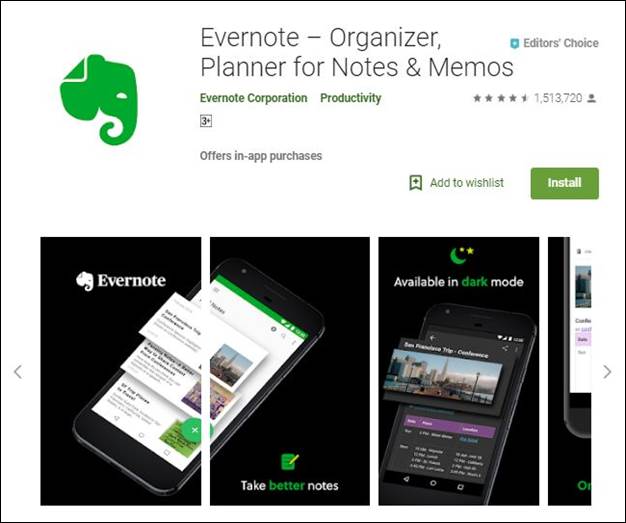 If you are a student or a corporate professional who doesn't like to carry a notebook around, Evernote is a must-have application for you. This cross-platform utility app allows you to take notes in a variety of formats, including text, video, photos, audio, sketches and more. In other words, this essential android app lets you organize notes in any way you want across all devices.
Interestingly, you can even scan handwritten notes and copy them in the system in your Evernote account. It even lets you create notebooks, organizers and planner. You can also attach Microsoft Office docs, PDFs and photos. You can simply use this app in your class or office and refer to it later for the much-needed assignment help.
Cost: $7.99/month or $69.99/year
5. Google Chrome: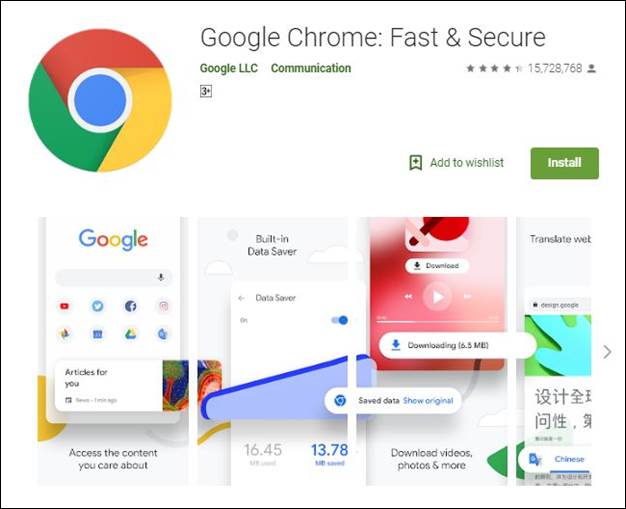 If you like to browse various websites on your mobile phone quite often, then you need a fast and user-friendly internet browser for your phone. While there are plenty of options for mobile browsers these days, Google Chrome comes on top when it comes to performance. Since it is developed by the same company (i.e. Google) that powers the android framework, it works best with android mobiles.
This browser demonstrates almost the same features as its PC-oriented counterpart. It lets you open multiple tabs and switch between them seamlessly without any interruption. You can use the incognito mode in this browser to stay discreet about your internet activity. Also, the browser supports interactive content and adjusts to any size of a webpage with ease.
Cost: Free
6. WPS Office: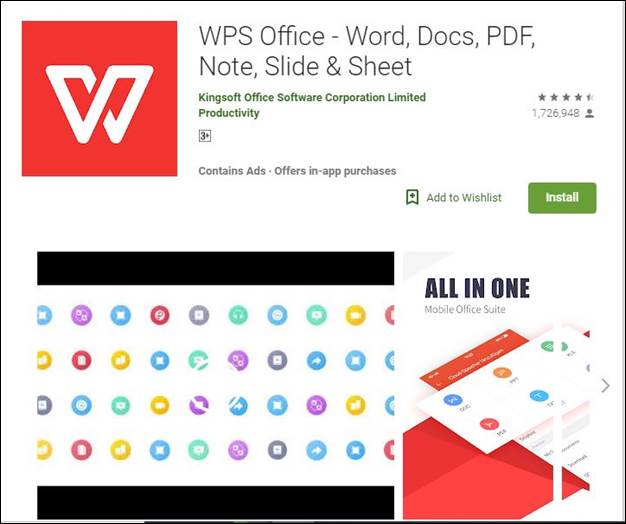 If you need to view and edit various documents on a regular basis, you can simply install WPS Office on your smartphone and do all the things you usually do with MS Office on your PC. Interestingly, this office suite software is fully compatible with Microsft Word, Excel, Powerpoint, and integrates quite seamlessly with PDF, spreadsheets, memo, Google docs, etc.
The app also features a free PDF converter, editor, reader, and various file-sharing functions. You can even use multi-window mode in this. The app also supports data encryption, and since it can be synced with the cloud, you can use it remotely from other devices as well. It is the most intuitive and user-friendly office suite app available for android devices.
Cost: Free (in-app purchases)
7. Google Drive: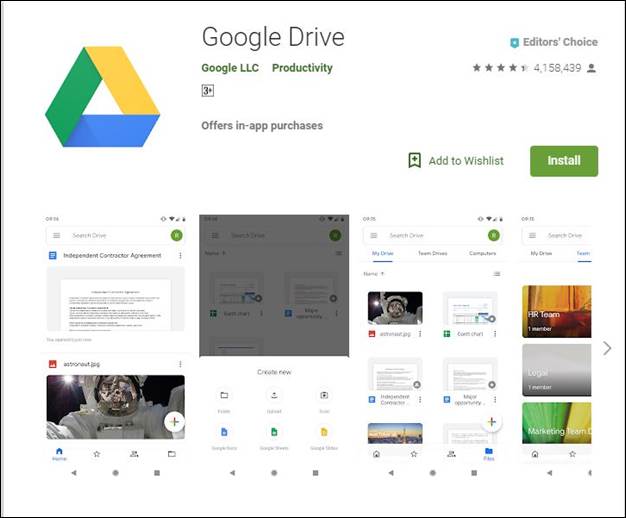 If you like to keep your mobile storage clean, but also want your valuable files at your disposal, you need Google Drive on your smartphone. This colossal cloud storage service offers the first 15 GB of storage for free to all users. And if you ask me, 15 GB is more than enough to store your photos, assignment documents and other crucial files.
Also, the app integrates with Google Docs, Sheets and Slides, where you can not only save them in the drive but also edit them as per your need. The file-sharing features in this app are also quite exemplary. You can collaborate with another user and access the same folder simultaneously. If you want to use more than 15 GB of cloud space, you need to pay for it.
Cost: Free/ S1.99-$299.99 per month
8. Bouncer: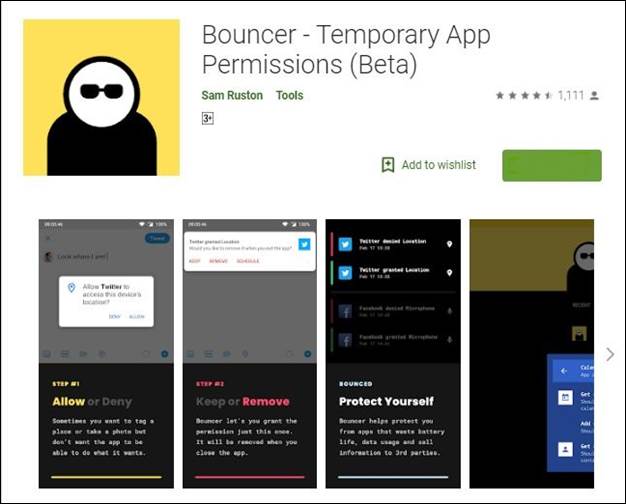 I'm sure you will be downloading more apps on your phone, besides the ones mentioned in this list. And there's nothing wrong in it. However, the more apps you install on your phone, the more vulnerable your personal data becomes. To ensure the apps on your phone don't access your information without your knowledge, you need Bouncer.
This app grants all the other apps temporary permission to use your valuable information (such as location, gallery, contact list, etc.). Let's assume you have given Uber app the permission to access your location to book a ride. Now, once you are done booking the ride, you don't want Uber to know your location. With Bouncer app installed, you don't have to worry. As soon as you leave Uber, Bouncer disallows its access to your current location. Bouncer does the same with all the apps.
Cost: $0.99
9. Nord VPN: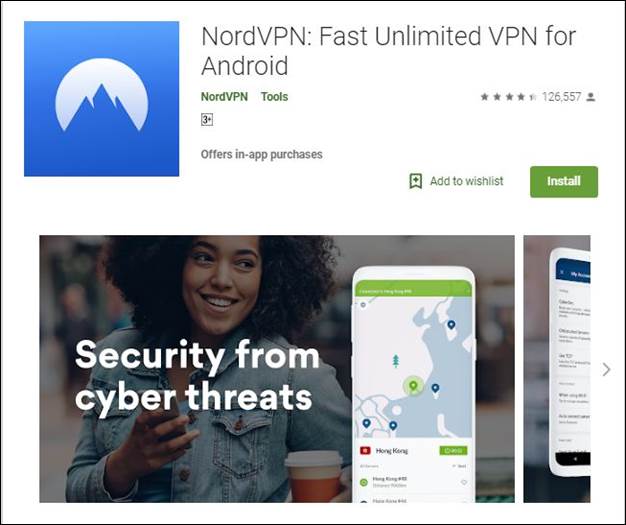 As the name suggests, NordVPN is a virtual private network app that allows you to create a safe and encrypted connection on a less secure network (especially public internet). It is one of the most popular VPNs among android users, and it offers some extraordinary features that separates it from the other VPN apps in the market.
NordVPN offers "Double VPN" technology that lets you pass your connection through two different VPN servers, giving your connection an extra layer of security. Also, the company has "zero logs" policy, which means they don't track the user's online activity. It comes with a free 7-day trial and 30-day money-back guarantee. You should definitely check it out.
Cost: i) Monthly plan – $11.95/month
ii) Annual plan – $6.99/month
iii) 3 Year Plan – $2.99/month
10. ES File Explorer: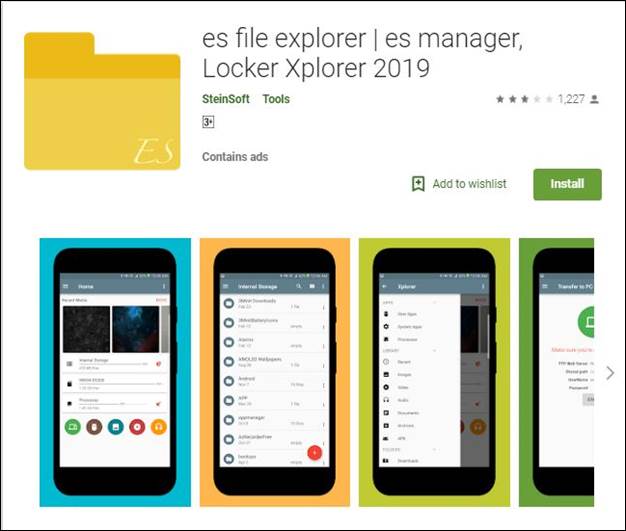 A number of android smart phones do not come with any built-in file manager system. If your smart phone also lacks the same, you should get ES file explorer app to access your files on the device. While it lets you browse your data seamlessly, the Space Analyzer feature of this app lets you free up space on the device.
The tool also has an App Manager within its system that lets you uninstall/backup your apps. In fact, you can uninstall system apps with root privileges using this app. The "Root Explorer" feature on this app, unlocks a bunch of features for root devices. The only downside of this app is that it shows a number of intrusive ads every now and then. But then again, it is more or less the same with almost every free app in the market.
Cost: Free
Wrapping it up,
Hopefully, you find the list to be interesting. You may have noticed that all the apps mentioned in the list cater to different segments in terms of use. Interestingly, they are the leading apps in their respective segments. If you make your smart phone to work at its full potential, don't forget to install these apps on it.