Before reading to this post hope you have already registered domain name (If not Click Here:- How To Register Free Trusted Domain For Unlimited Time) and trusted web hosting( If not Click Here:- How To Register Free Trusted Unlimited Web Hosting). After Finishing all these thing you can further proceed.
How to Download WordPress
This is our first step in which we are going to download WordPress from their official website, Got to: https://wordpress.org/, you can see a download word press button on the right corner of the website, i recommend that always download latest version of the WordPress. Once you click the download button the WordPress installation zip file is start downloaded in your system.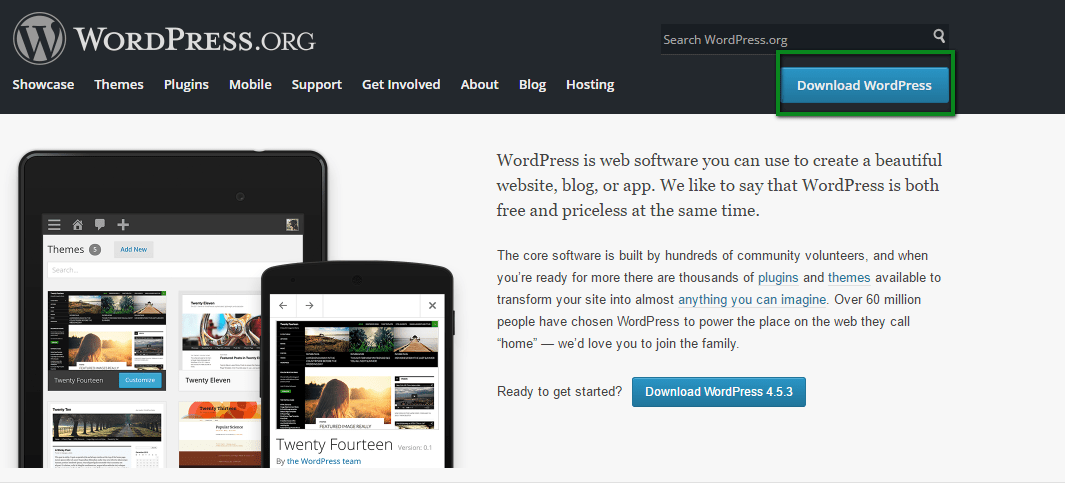 After completion of download extract the .zip File or unzip the File . Its look like below, Left hand side is unzip file of WordPress.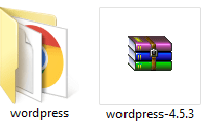 You can also details view the WordPress directories which is you can later use for modification, like wp-config-sample.php for your configuration setting. Now you can guess that all the files ends with .php extension, its means, it is written in PHP language , so i enlighten that you should start learning some basic PHP tutorial (w3school PHP Tutorial), which is most valuable for you in the future.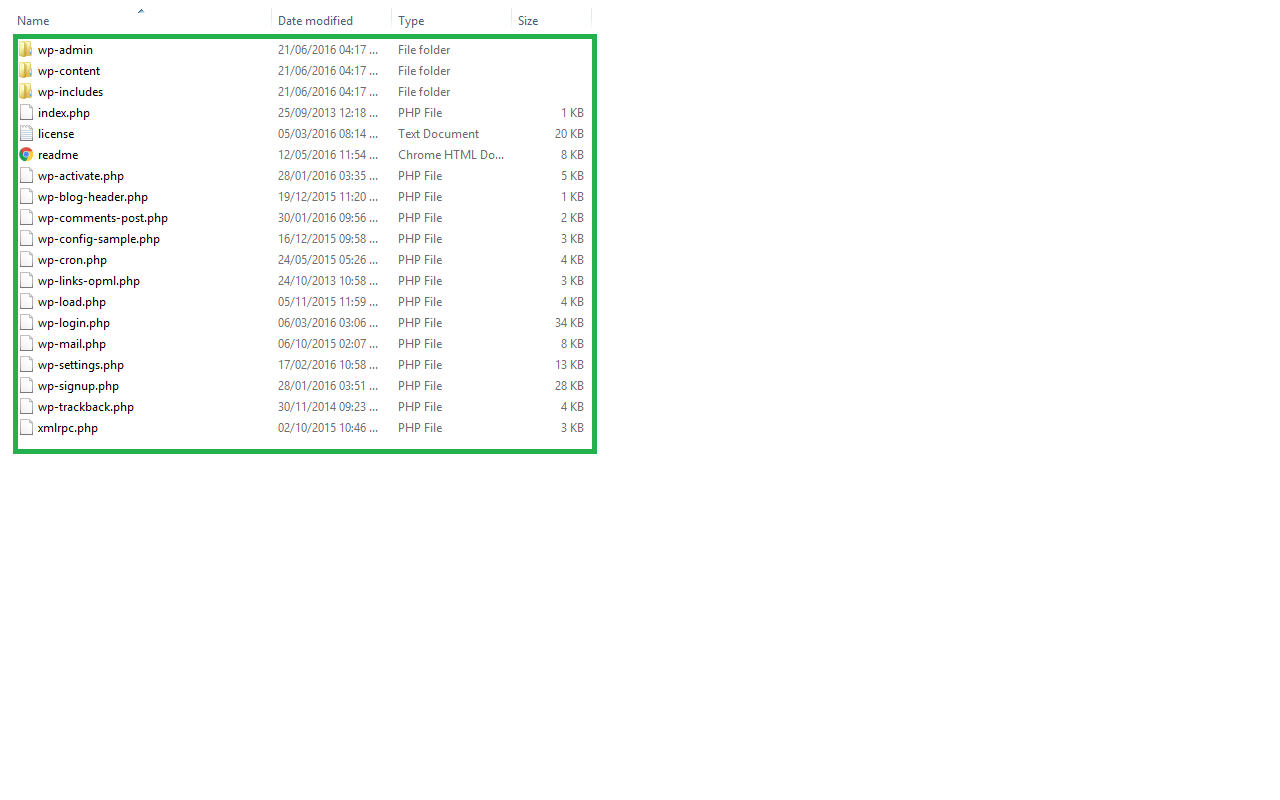 How to Upload WordPress
Now, you need to upload these files and folders to your hosting server by using FTP client like FileZilla, which is you already installed(If Not Install FTP Client FileZilla) here or you can also use file-manager to upload the files, You must always upload your files into public_html Folder.
Things which is need before uploading Your files into hosting sever are MYSQL Data Base if you haven't crated it Find the tutorial how to create MYSQL database and FTP Details.
Now login to FileZilla and locate the extracted source folder of WordPress in your computer , select all, on right click you get a menu to upload your files, click upload.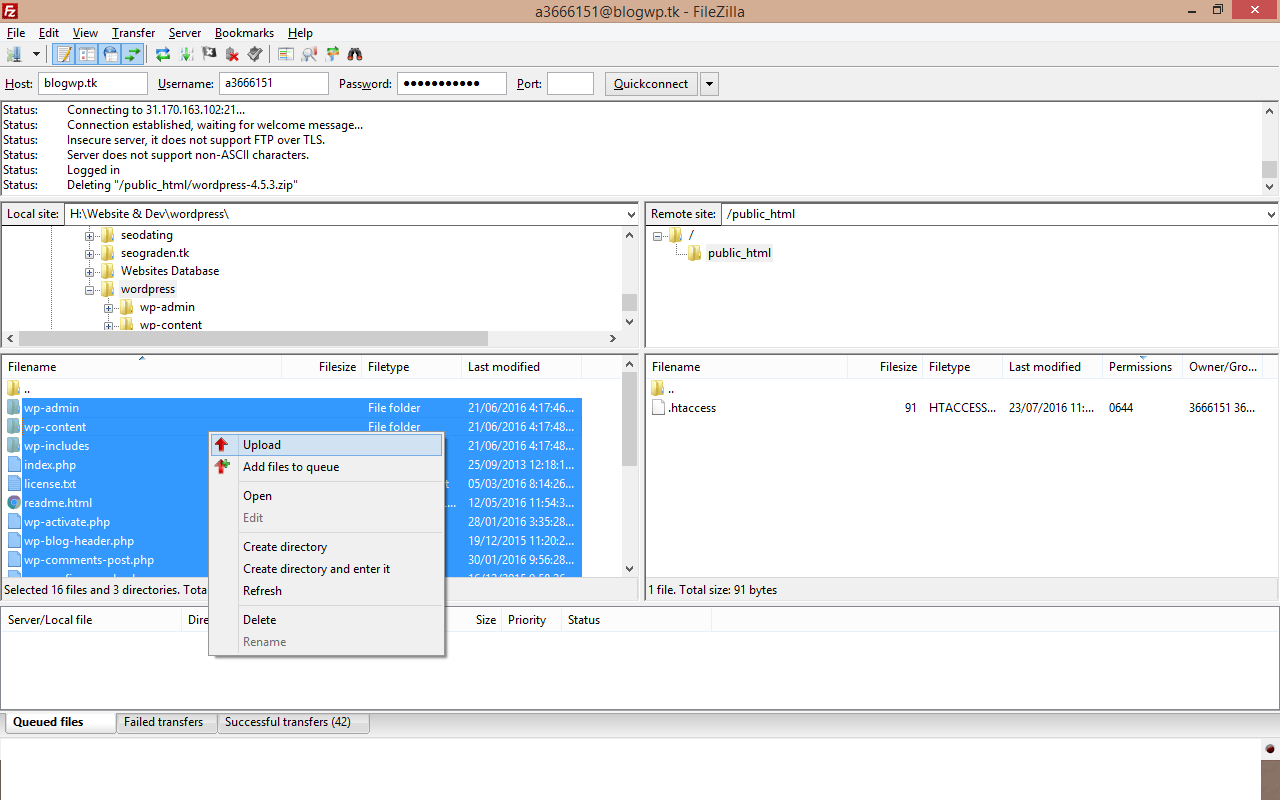 After some time your WordPress files uploading will be completed, depending upon your internet speed and  your server will look like in the image below.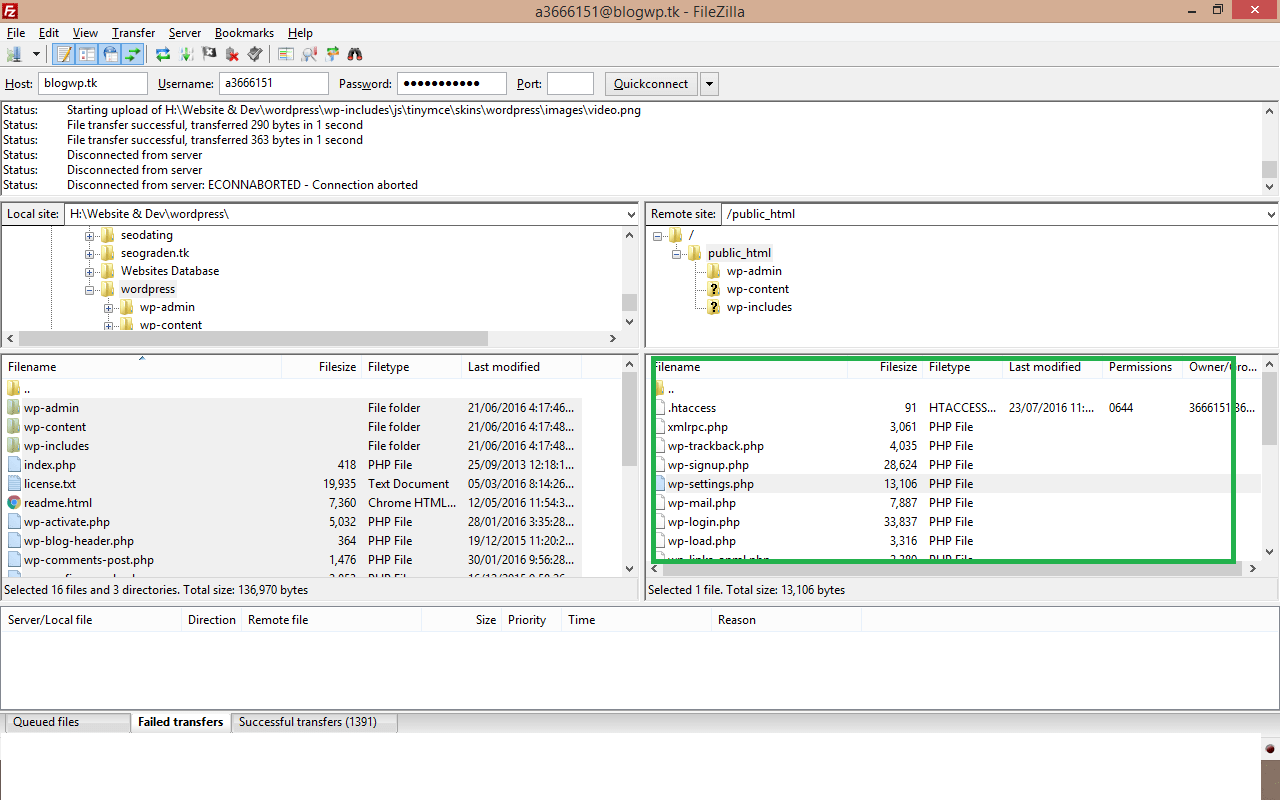 It's almost done, now check your website, It is looks like, now you have to only install and configure your website.