Are you facing issue with uploading files on 000webhost using FileZilla Client? Here you will get all answers.
There is lots of file uploading FTP client is available like Cute FTP, Smart FTP, and FileZilla, But the recommend by the most of the hosting provider is FileZilla because it's easy to use and most operating system support this tool.
How to Upload Files to 000webhost Using FTP Client FileZilla
FEATURES OF FILEZILLA
User Friendly
Supports FTP, FTP over SSL/TLS (FTPS) and SSH File Transfer Protocol (SFTP)
Available for Cross-platform. Runs on Windows, Linux, *BSD, Mac OS X and more…
IPv6 support
Support Multiple Language
Supports resume and transfer of large files >3.9GB
Tabbed user interface
Site Manager and transfer queue
Bookmarks
Drag & drop support
Configurable transfer speed limits
Filename filters
Directory comparison
Network configuration wizard
Remote file editing
Keep-alive
HTTP/1.1, SOCKS5 and FTP-Proxy support
Logging to file
Synchronized directory browsing
Remote file search
INSTALLATION OF FILEZILLA
Step1 Download FileZilla Client here: https://filezilla-project.org/download.php
You can download different versions of FileZilla by clicking on additional download options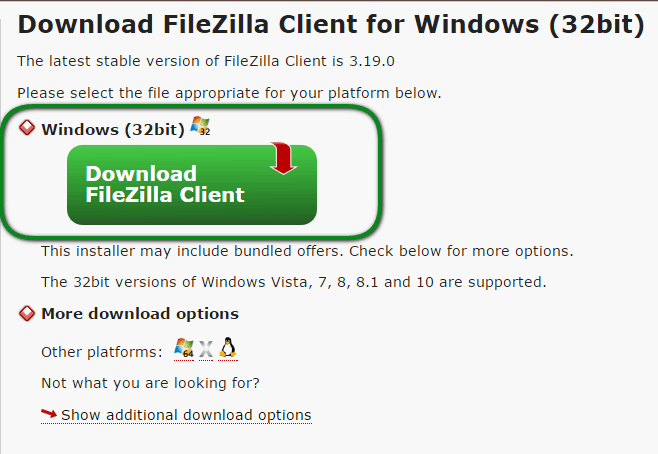 After download run, the .exe file into your system license agreement screen will appear.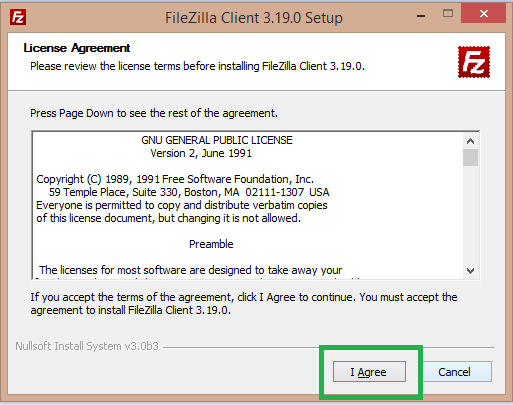 Click I agree Button
On the next screen, you should decide whether every user of the OS can access the FTP client or it is allowed only for the admin, then click next button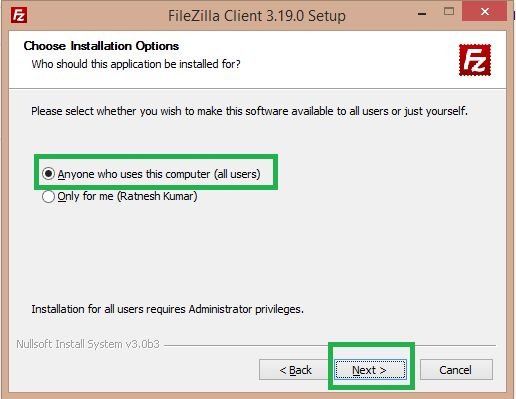 Check the component you want to install and uncheck the components you don't want to install, click next to continue.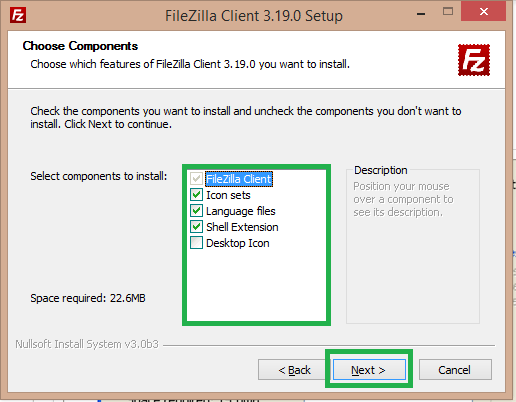 Then click on the Next button.
The next window allows you to set the destination folder for the FileZilla installation. You can change the destination folder too.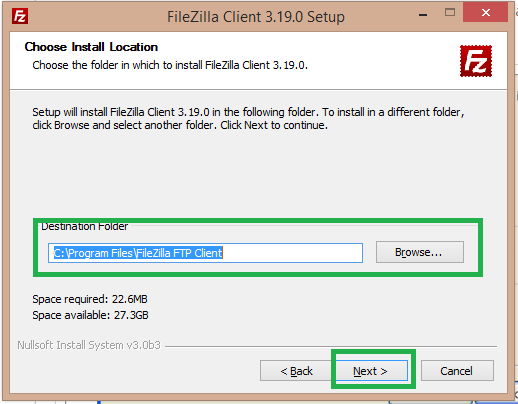 Then click on the Next button.
Choose the Start Menu folder and click on the Install button.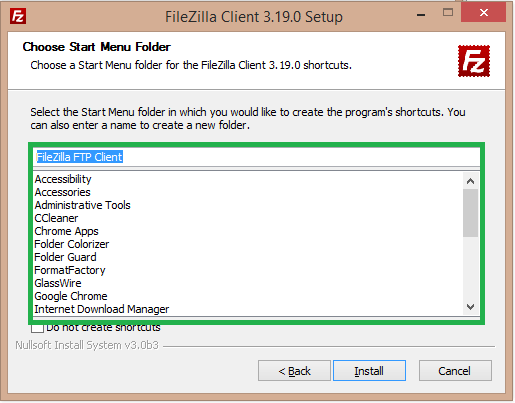 The installation is completed. You can leave the Start FileZilla now checkbox checked and click on the Finish button. This will start your FileZilla FTP client.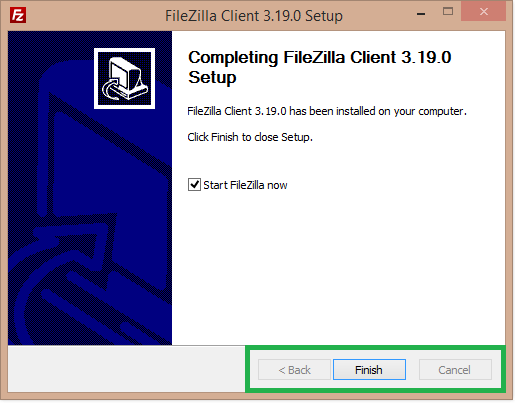 STEP 4. UPLOAD YOUR FILES TO 000webhost SERVER
Here you can upload your files to 000webhost FileZilla Client
Enter these FTP Details
Host:
UserName:
Password(You Used for 000webhsot website account creation or you can change here )
Note: Leave the Port filed Blank
Your FTP Account Screen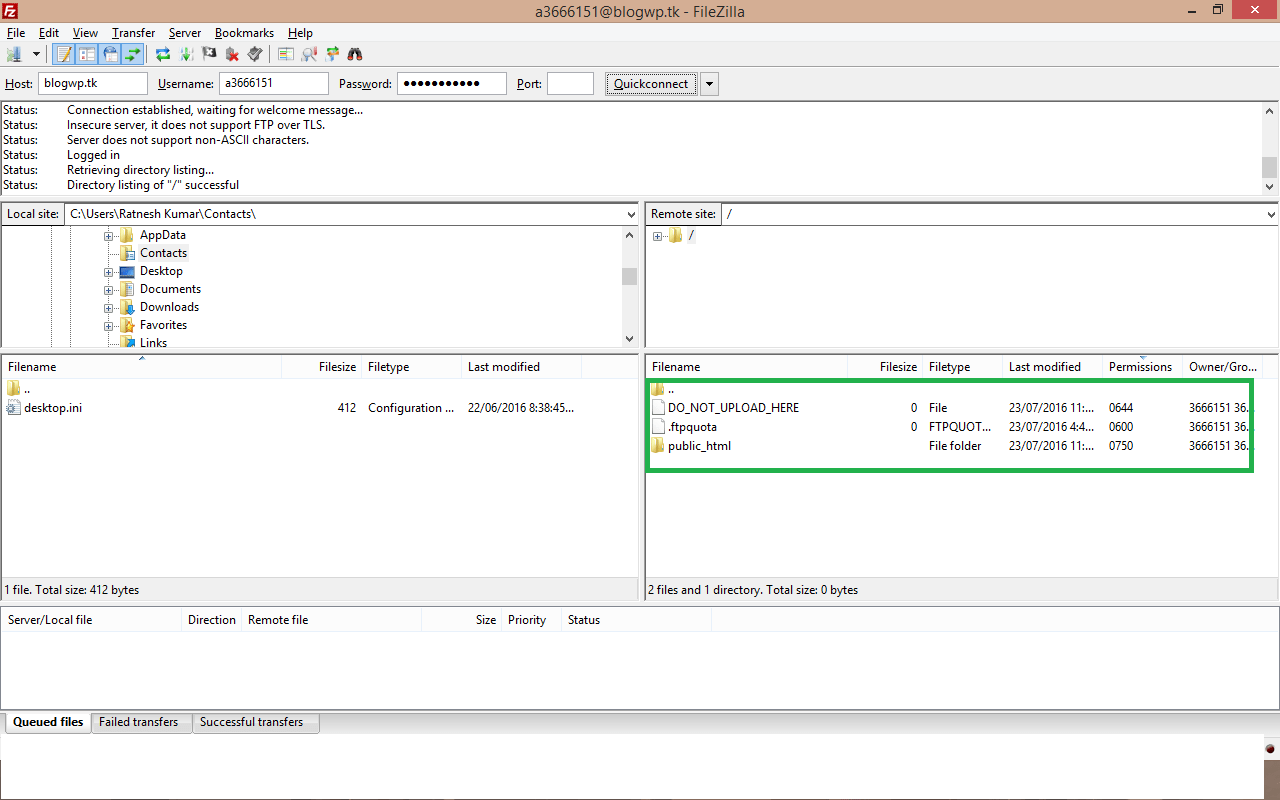 Your website server on the right-hand side, Then Go to Public_html Folder and Delete the default.php file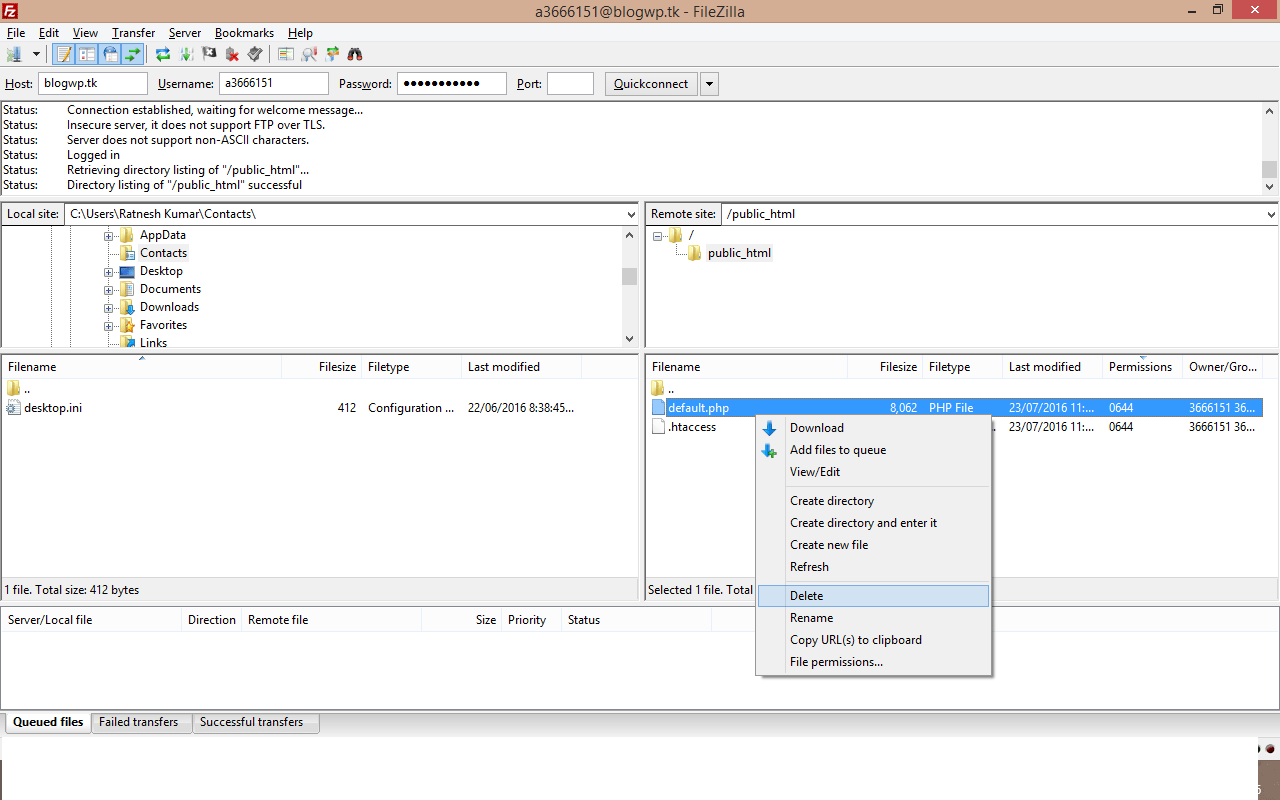 Now you can Upload Your Website on this folder i.e. Public_html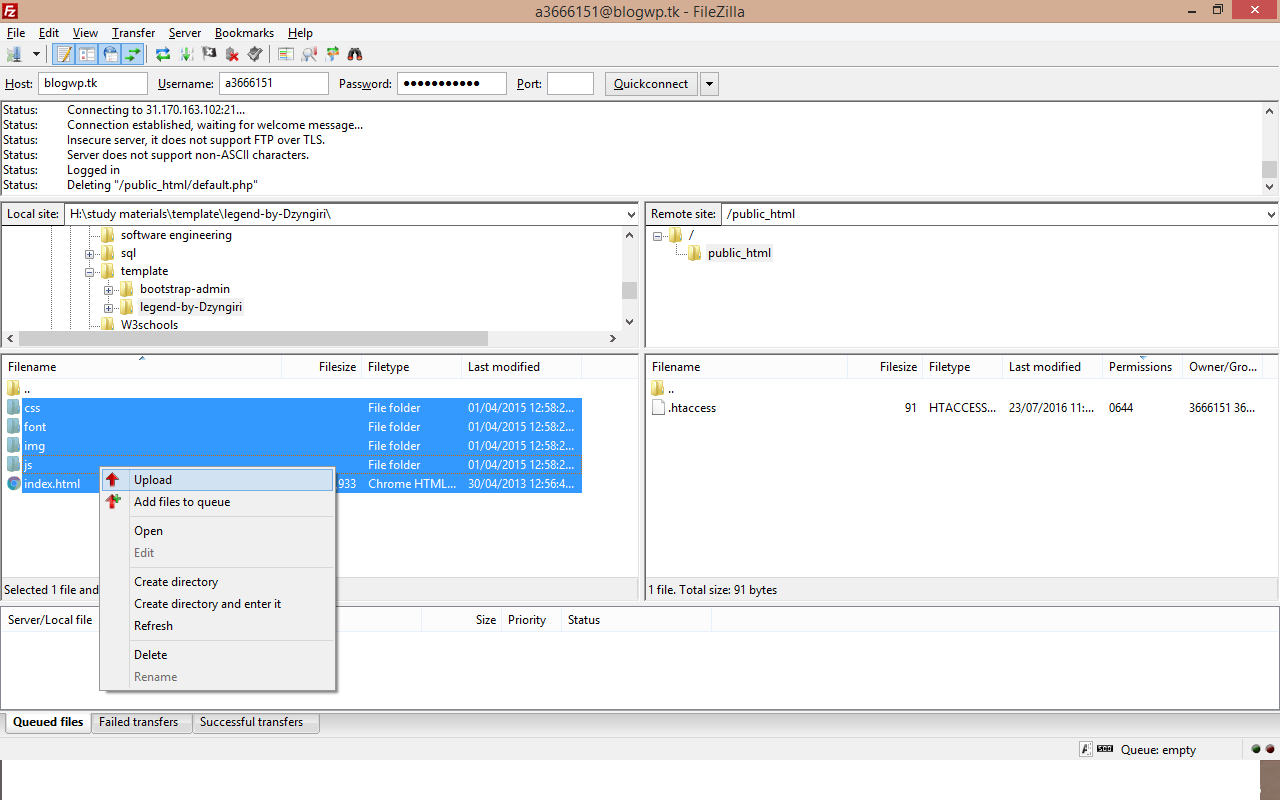 I hope you got the installation of your website using FileZilla for the server of 000webhost. Let me know for any issue on the comment below, and I will try to reply asap.