Conversion rate optimization is to research, modify, and improve web pages of higher conversions. It may include different strategies. Choosing and applying a strategy may require a lot of struggle. However, with the help of tools, you can simplify the struggle by backing it with real-time data and statistics. I am sharing a list of conversion rate optimization tool with segregation of their core functionality. You can try and test each according to the area you need improvement in.
CRO Tools for capturing leads 
Capturing more leads contributes to a higher conversion rate. We can say capturing a lead is the midway of a buyers' journey, which is close to conversion. To help you optimize web pages to acquire more leads and customer queries; I am sharing the top tools below. 
Read: Best Tricks to Generate Leads with Digital Marketing
HelloBar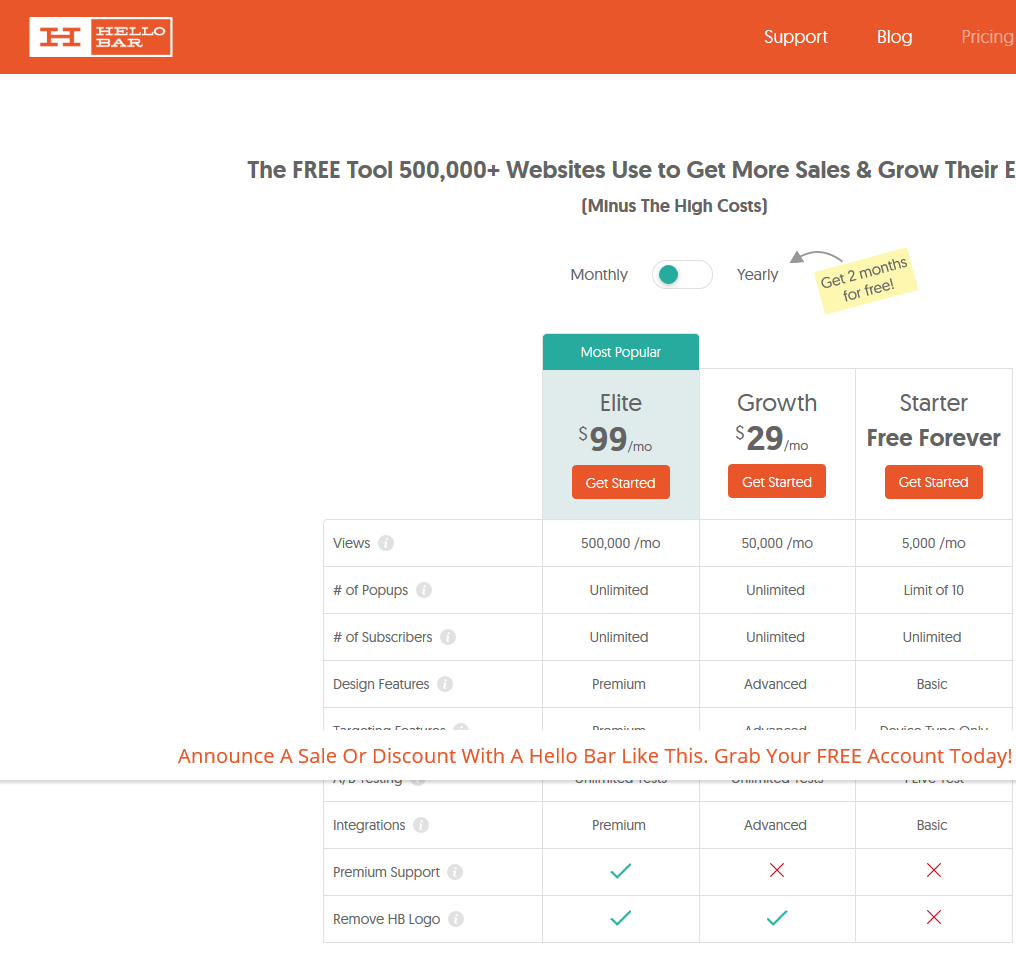 HelloBar tool enables you to create a popup form that appears with a call to action. You can use it to collect emails from the visitors, make them subscribe to a newsletter, sharing the product or post to social media, or announce offers. This tool has a free version with limited functionality. However, a paid version comes with advanced customization options.
Sumo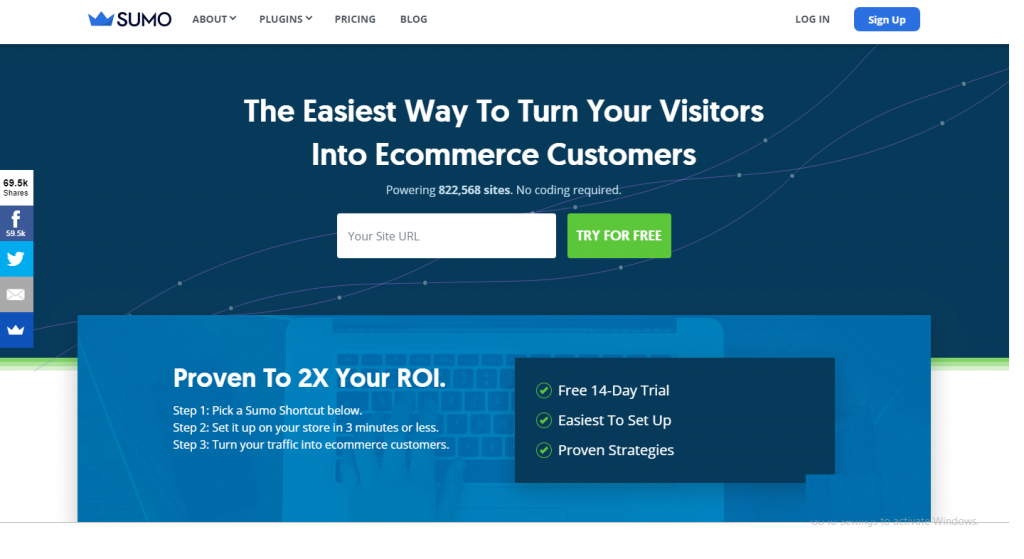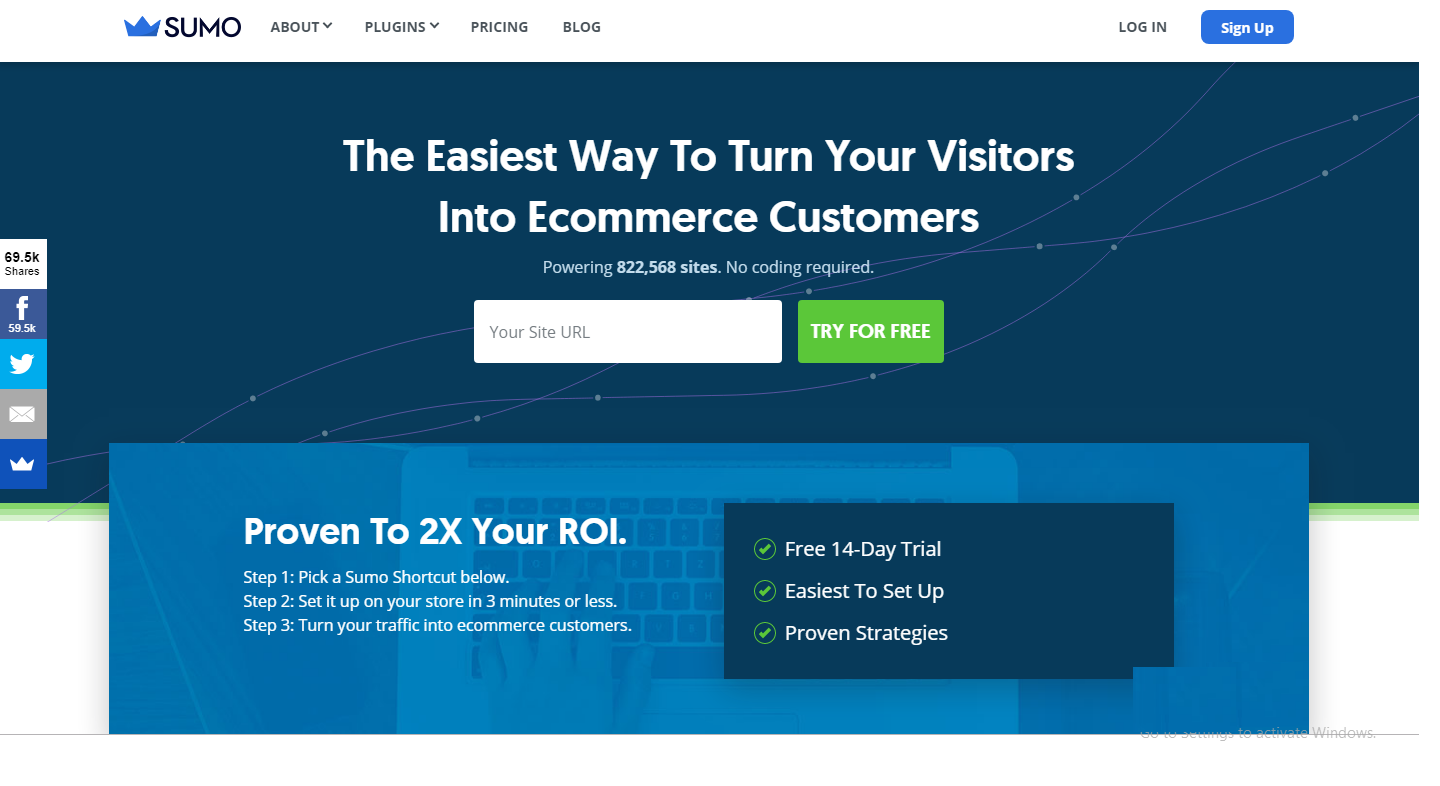 Sumo is also a lead capturing tool that helps you compel the visitor to take an action. It offers you to enable a popup window with a call to action with greetings like Welcome, Happy Christmas, etc. a smart bar can also be added for attracting users to sharing their email for receiving updates. Furthermore, you can program the popup to appear on a percentage of page scrolls. It will make a promotional window appear only if a user scrolls down the page to a defined limit. You can also show a 'Contact Us' form to increase leads. 
Read: 11 Outstanding WordPress Plugins in 2021 to Boost Lead
CRO tools for Research 
Writing a product copy or designing a home page may surely want you to research the market and find what others are doing. To stay a step ahead of the competitors, you must study their marketing strategy and design an enhanced one. The following tools can assist you in optimizing web pages for higher conversion rates.
Land-book
Knowing how to design a landing page at the initial stages is difficult that's why you need inspiration from other websites. Land-book is here to provide you with a massive collection of landing pages from notable websites around the globe. These designs have a proven track record of attracting visitors with higher conversion rates.
Land-book is one of the comprehensive tools for any marketer or conversion optimization expert to find the impact of various design elements. The platforms bring you top landing pages with the ideal layout and perfect positioning of the call to action and other important content. After observing how top companies have utilized design aspects in optimizing their landing pages, you can draft well-researched strategies.
BuzzSumo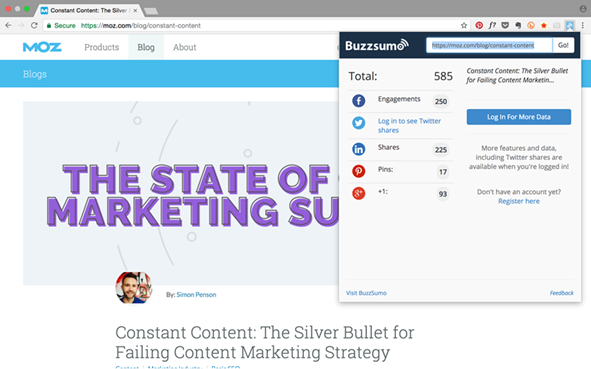 BuzzSumo is one of the finest platforms to use for finding the best performing content on the web that is related to your business or profession. It shows you the content that is shared and linked the most on social media networks. It only requires you to provide a topic and keyword to put forth the relevant content. You can view the popularity of a piece of content on different time frames as well.  
For example, if you can enter packaging and printing in the search bar to find blog posts, videos, press releases, and articles about your packaging business. You will get to know the type of content your target audience likes the most so you can better optimize the landing pages. 
Subject line
The subject line of an email has the potential to attract the users and compel them to click. The use of words and emotions matters the most in making your subject lines stand out in the inbox messages of your target audience. Improving them is as important as you may need to optimize the structured markup languages for a better click-through rate from search engine result pages. With subjectline.com you can test the effectiveness of your email subject tags. It calculates the impact and marketing score of the line and suggests enhancements as well.  
Related Post: 8 Easy Ways to Optimize Website for Lead Generation
CRO Tools for Analysis
Without analysis, you cannot evaluate the effectiveness of an entire conversion optimization campaign. You need to keep track of the content as if they are performing up or below the mark. It may help you figure out the reason behind the increase, decrease, or sudden jumps in conversions. Try the following tools for analysis.
Kissmetrics
Kissmetrics provides advanced analytical metrics so that you can find and understand traffic sources of your online venture. You get to know the number of visitors coming to your website through a specific channel. It provides a behavioral analysis of the users, which other platforms may fail to provide. With easy integration with Shopify and WooCommerce, you can avail of the functionality for your eCommerce website as well. Start analyzing the way users is interacting with your online store. 
Google Analytics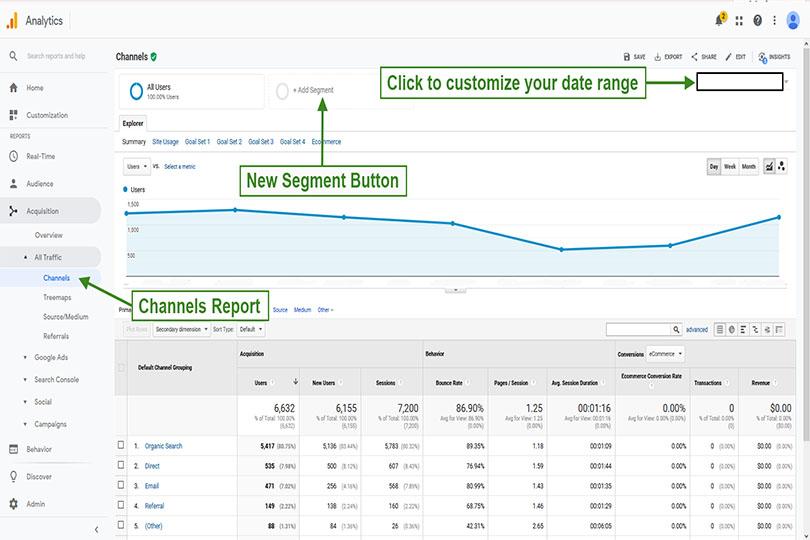 Tracking your website traffic is made easier with Google analytics and free of cost. With a variety of metrics, you can explore the number of users visiting any specific page from organic or any other sources. The demographic data shows the age, gender, and region of the visitors and the devices and browsers they use for surfing. The bounce rate helps you understand the number of people leaving your website without visiting any other page. The exit page statistics highlight the most annoying pages that are making the users abandon the website. Furthermore, the tool allows you to set various conversion goals, which counts your conversions in real-time.
Adobe Analytics
Adobe Analytics is one of the top tools for conversion optimization as it provides valuable insights about website traffic. You can integrate the tool to your eCommerce website and start tracking the users with a variety of behavioral analytics. It is popular amongst retailers of various industries because of its detailed and automatically-generated reports. The most striking features of this platform include the real-time analysis and segregation of user data about various marketing mediums. Empower your landing pages for higher conversion after acquiring intelligence and deep insights about your customers.
CRO tools for Heat mapping
Heat mapping tools are mandatory to know the areas or page sections your visitors are using the most. It helps you find the way they scroll down the page, pay attention to the calls to action, and click a button. 
Heatmap.me
Anyone looking for a multitude of basic website traffic statistics and advanced heat maps may find this tool a final choice. It has the ability to project statistics of landing pages in real-time. However, you can use it for design tests as well to know either the website is mobile responsive or not. In addition to the generic heat maps, you can investigate the effectiveness of specific design elements such as photo galleries, product overview, customer feedback, slider bars, etc.
Hot jar
Optimizing the landing page with design, content, and calls to action leads you to keep a check on it. Get to know the effectiveness of a change or update in design with heat map tools. Hotjar scores the best in screen recordings of the users. It brings forward facts like the highly viewed section of your landing page and how they have scrolled down or up the page for options. 
Hotjar brings your valuable insights to know the performance of each product or landing page. With this tool, you can better optimize your website for higher conversions by removing the low performing sections like image carousel, reviews, or videos. 
Clicky
Besides analyzing the user scroll and heat maps, Clicky comes in handy with user location tracking and analysis tools as well. It has combined the features of many other tools too. For example, you can track the users' location and the time they spend on each web page. With real-time analysis, you also get to know the active users on your website. With a combination of so many tracking functionalities makes it a one-stop solution for many retailers and eCommerce businesses. 
Clicktale
Clicktale, as the name suggests, narrate you the entire story of the mouse cursor used by visitors on landing pages. You can use the tool for exploring the scroll depth and other statistics about user navigation behavior. It is the finest tool in knowing the prime position of a landing page so that you can add more engaging content, options, and features that catch the maximum attention of the users.  
CRO Tools for User Feedback 
Achieving a conversion is not a success, but making the users return and shop again is the real success. It can only be achieved if follow up with the buyers, ask about their experiences, and improve accordingly. For conversion optimization, you must include these feedback tools in your marketing strategy.
Five Second Test
Five Second Test is specifically designed for the product manager to get it tested before the final launch. The platform allows you to share the product, design, or app and ask the community to test and share its experience. The tool is useful in knowing the function and benefit of an additional feature. For example, you can get the buttons tested for clicks and responses, which evaluates the performance of a page.
Intercom
Intercom app is a step ahead in getting user feedback by intervening within the purchase journey to assist buyers. You can use to tool to extend your helping hand to potential buyers who may face a problem that may be stopping them from completing the deal. This helps you follow the leads and push them towards conversion by sharing the inbox with the sales and support team.
Qualaroo
Qualaroo is a way different than live chat tools. It allows you to collect user feedback with the help of a popup. The users are facilitated to submit their opinion and experience life in the popup menu. Live feedback is more valuable in terms of evaluating the issues that face and poor experience they have to go through. With quick resolution, you can streamline the sales funnel and improve conversions.
Read: Top 10 WordPress Plugins you Need to Boost your Conversion Rate
Final words 
In addition to these applications, you may find other numerous conversion rate optimization tools as well in the market. These may assist you in research and web development. However, you may not require all of them. Check and review each tool to find how they can impact the sales funnel and conversions of your online venture.