Did you know? More than 70% of users who leave your site won't return back. If you don't believe, you can see your website analytics to make sure the figure is accurate. When you find the figure is matched with your website, at the point you have to start turning those users into great leads.
Lead generation should be the top and foremost priority alongside your web marketing techniques. When it's essential to provide your site a pro look in order to install confidence within your potential clients, it's equally crucial to turn your possible leads to reliable customers.
So, here in this post, we have selected the top rated WordPress lead generation plugins that can help your site and give you outstanding benefits. Moreover, if you are not familiar with the technical aspects, then you can hire a WordPress developer to incorporate plugins at your website or blog.
But, before going through with the article, let's discuss what 'Lead' is?
A Lead is basically a company or a person that is showing interest to any of the services or products, showing to ask for the info i.e., a contact form.
There are lots of tools and plugins accessible that can help you to generate reliable leads.
Best WordPress Plugins for Lead Generation
1. Icegram
It is a powerful plugin that can help in boosting the engagement of users to your site. You can easily utilize it to make popups, CTA buttons in header & footer, reminders, floating boxes, chat and a lot more. You can get this plugin for free.
Download url – https://wordpress.org/plugins/icegram/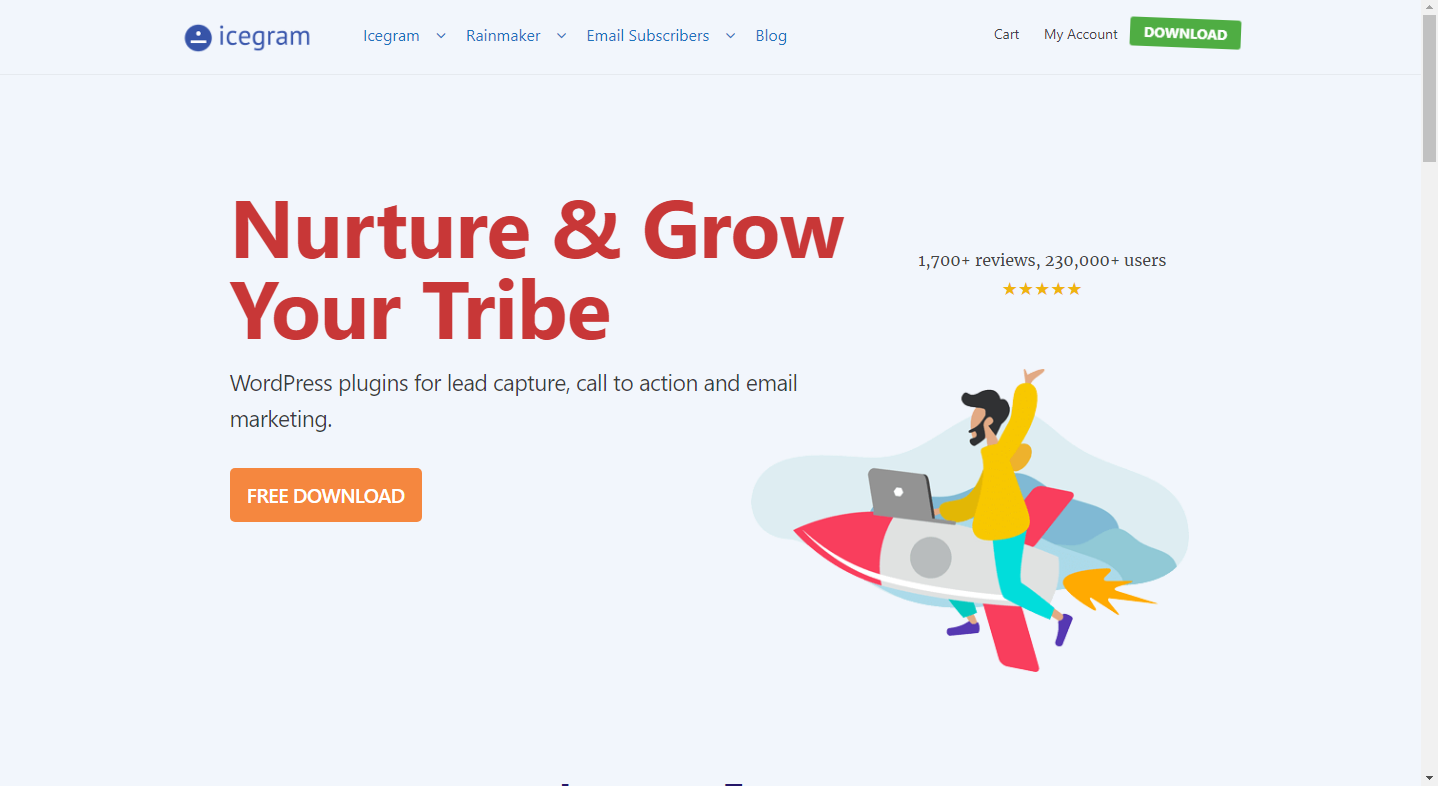 2. Popup Domination
This plugin comes with a lot of options to build and configure the popups on your website. With this, you can perform split testing (or A/B testing) along with the installation of the chat feature to communicate with your users. The analytics will give you complete information about your website or app i.e. what works fine and what features people don't like and where you need to work? You can get this plugin in less than 10 USD per month.
Download url – https://www.softwarefindr.com/reviews/popup-domination/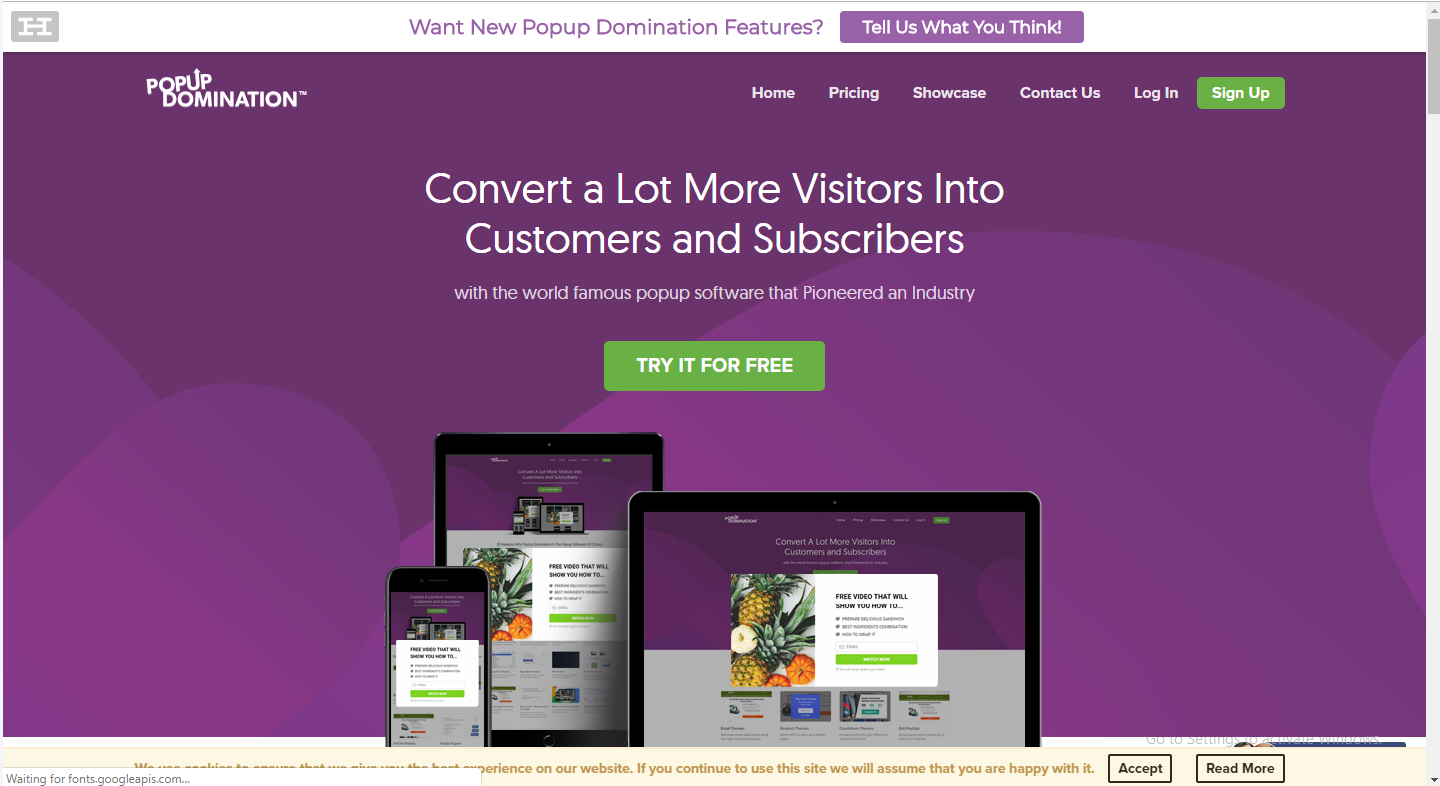 3. Lead Pages
It is a marketing plugin which helps you to automate the inbound promotion and various procedures of lead generation. It can be easily used to turn your visitors into leads and earn more sales alongside automated procedures which can be enhanced with every interaction.
Download URL – https://www.leadpages.net/product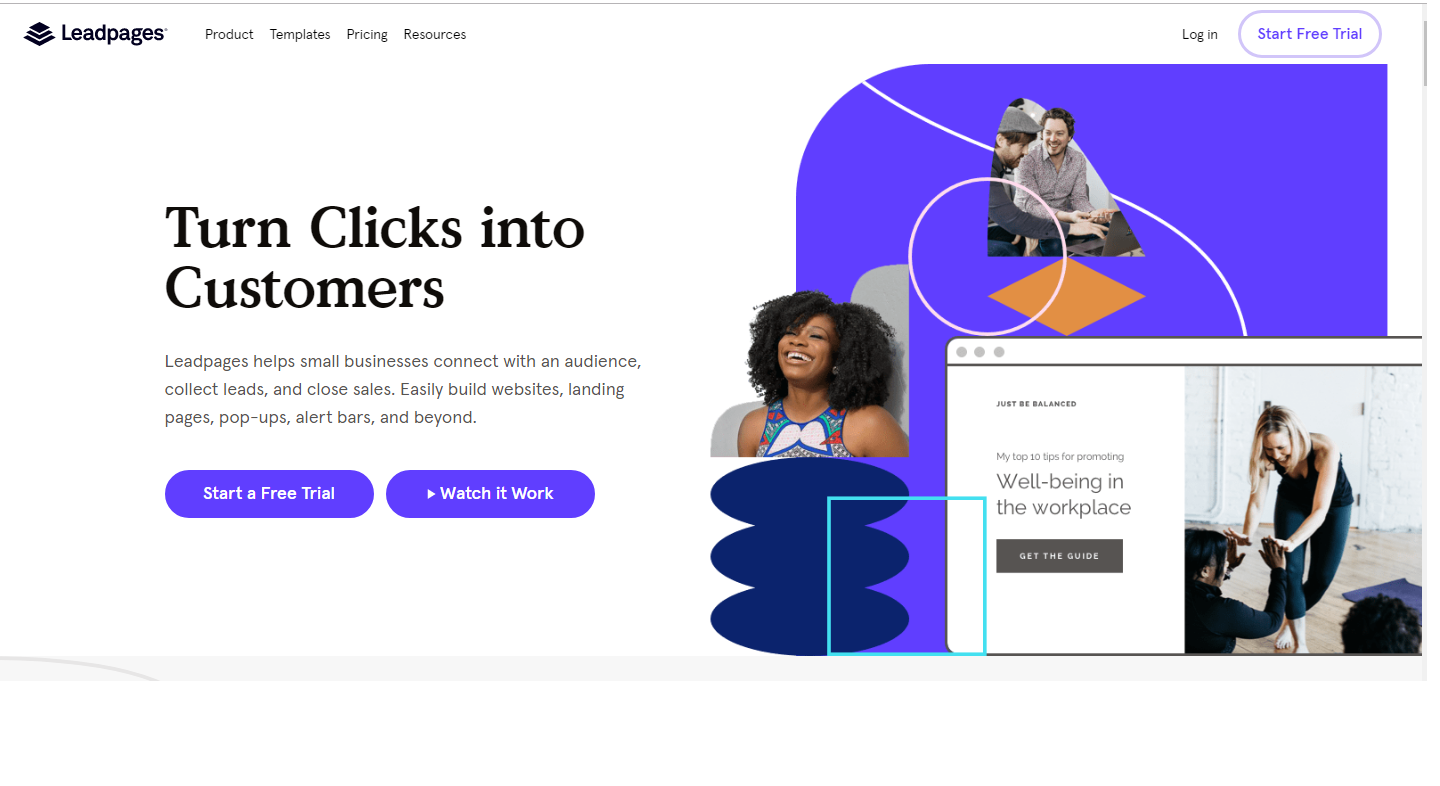 4. MailOptin
It is an outstanding WP lead generation as well as an email automation tool which can help you to increase and engage the email subscribers list. It can boost your email mailing list by showing targeted opt-in forms over your WordPress site with slide-ins, popups, in post subscriptions, notification bars, sidebar widgets and so on.
MailOptin distributes various templates that you can easily modify to your content. Furthermore, it integrates alongside numerous emails marketing suppliers i.e. AWeber, MailChimp, Constant Contact, ActiveCampaign, ConvertKit, Campaign Monitor, and a lot more.
Dissimilar to other options out there, MailOptin takes a move to guarantee your email subscribers list, clients are nurtured and continually engaged by utilizing its set of event-triggered as well as automated emails i.e. new notification of post and email process with various other automation regularly being included.
Download URL – https://wordpress.org/plugins/mailoptin/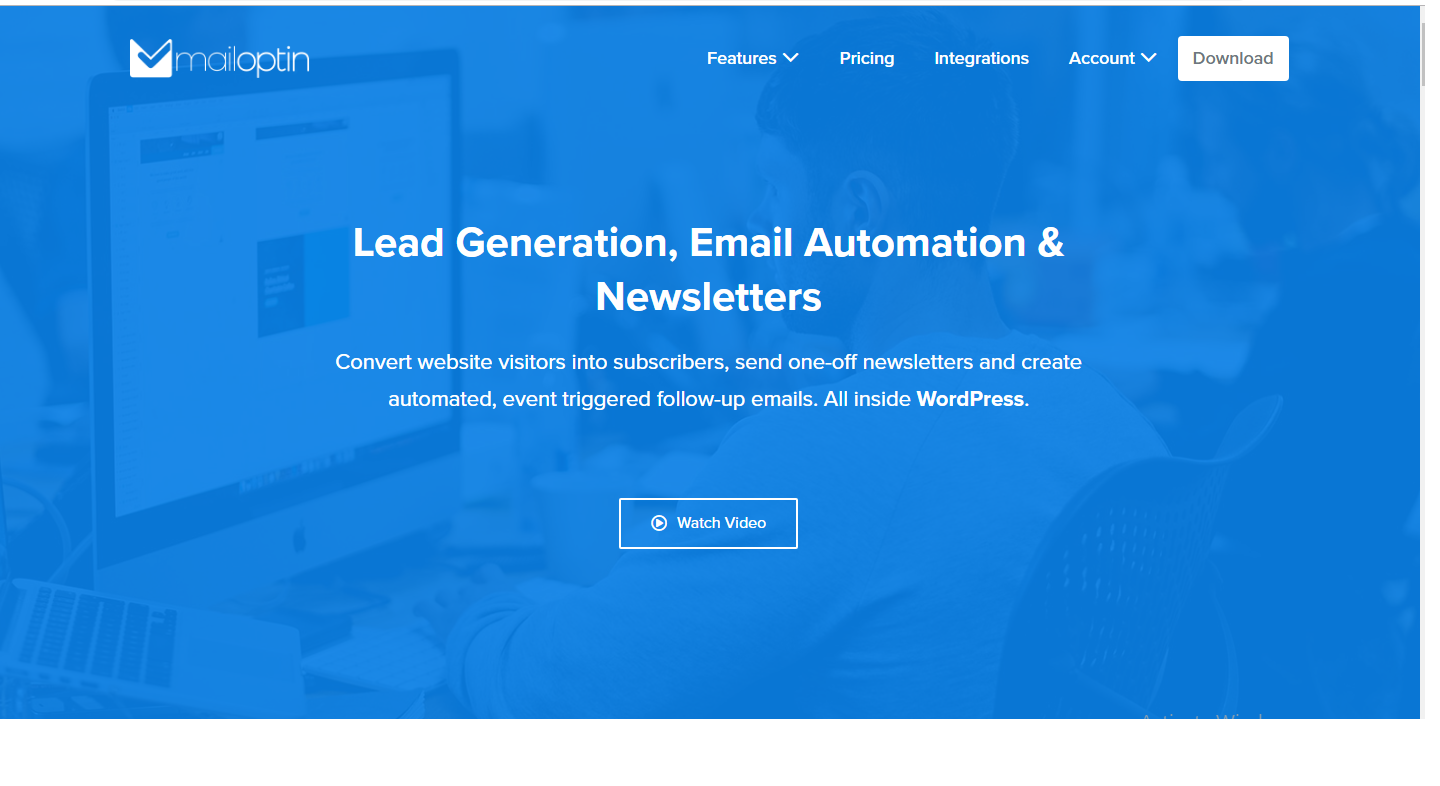 5. OptinMonster
Do you wish to enhance your email subscriber list? OptinMonster is the one best WordPress lead generation tool that can help you to build and utilize the forms on your website or blog to get all the info of your users. It also enables you to make opportunities to turn your users with sidebar, popups, forms, widgets, and so on. OptinMonster comes with a wide array of templates to collect the info and its compatible with various email marketing services i.e. MailChimp, Infusionsoft, Campaign Monitor, AWeber, Constant Contact, and a lot more.
A well-equipped list provides you a chance to boost your marketing earnings. Lots of users can be reached with a single click. It is an ideal option to turn your visitors into happy subscribers. OptinMonster helps you to test your efficiency and aid you to optimize the forms.
This is a very interesting plugin which comes with the flexible and adaptable configuration as well as a whole analytical system. Basically, its a premium WordPress plugin and if you are capable to afford its cost, then OptinMonster is really a good choice. The basic plans are started with a few dollars every month.
Download URL – https://wordpress.org/plugins/optinmonster/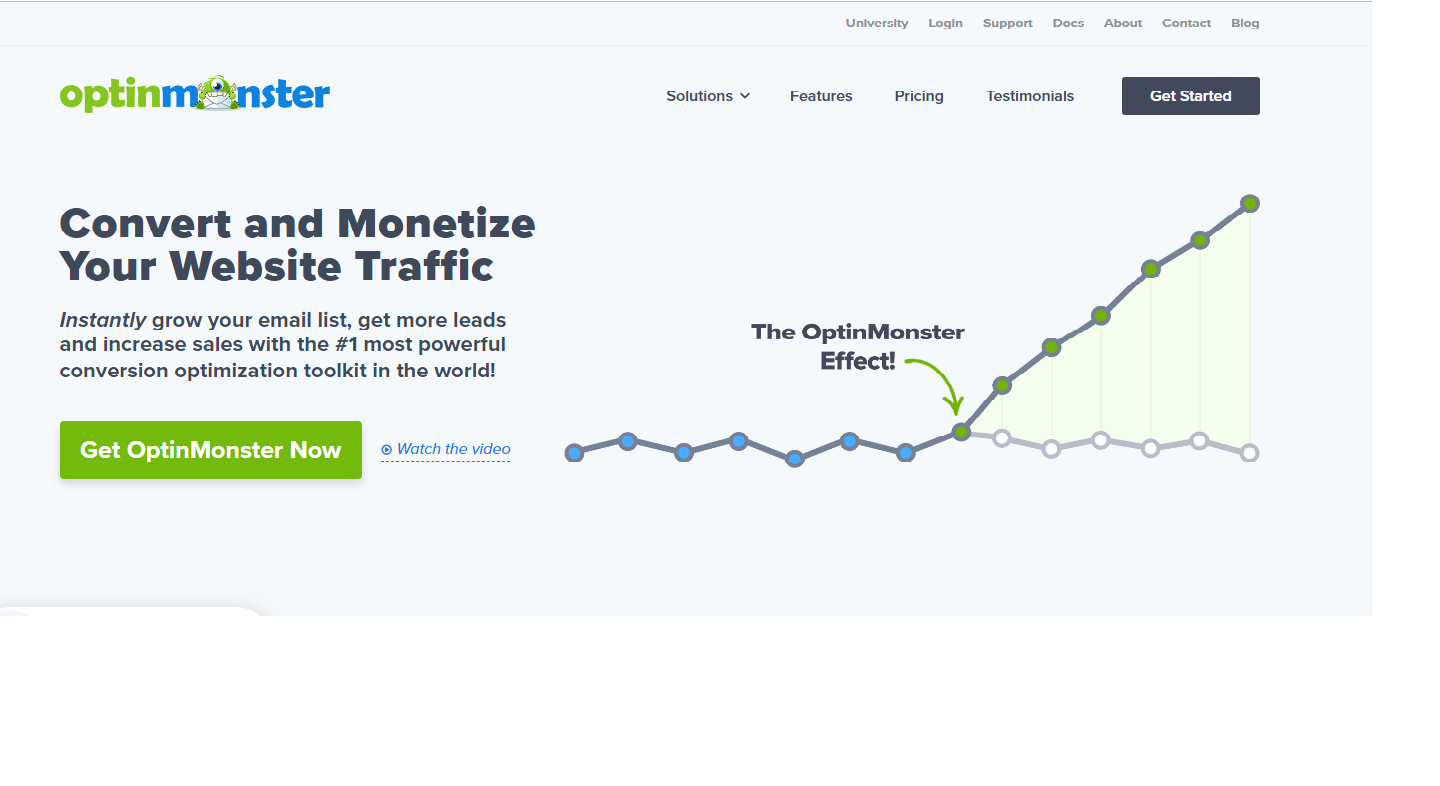 6. Sumo
It is also a decent plugin to make email lists, popups, and content interactions, analyzing heat maps, social sharing and a lot more. It has lots of alternatives, and you can simply start with its free version. Even though, the free version has restricted functions and a link back to the developer's website.
This is my favorite plugin for some reason. Sumo has various outstanding features. You can easily add a popup button anywhere of your website. With Sumo, you can simply customize the buttons according to your taste by altering your button's shape and color.
You might be seen lots of blogs which has a sidebar alongside a blue button below along with the crown. This is Sumo WordPress plugin. Sumo also has one more exciting feature that you may access the statistics to analyze the effects of the lead generation campaign.
With its effectively customizable functionalities and the truth that lots of features are free to use, Sumo turns one of the best plugins that lots of WordPress users utilize to capture the leads for their websites. With its responsiveness features, you can use it to looks amazing on any smartphones.
Download url – https://wordpress.org/plugins/sumome/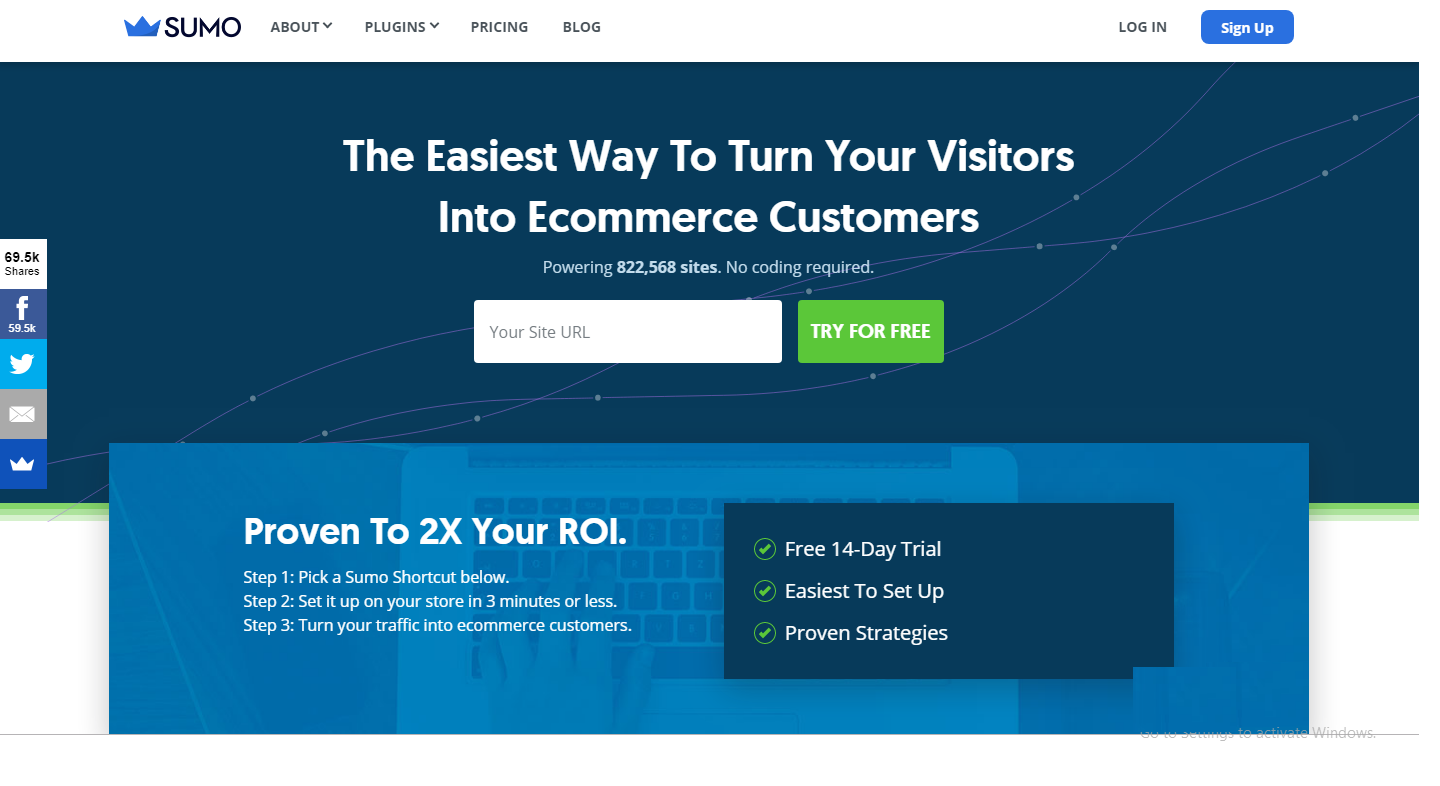 7. Thrive Leads
Create a list by transforming casual users into trustworthy subscribers with the help of Thrive Leads WordPress Plugin. Whatever the topic you have, if you are looking to grow your website or blog, you have to create a list of emails. Social sites can allow you to create audience but there is nothing that can draw users to your website or blog like an email list.
There are lots of email lists creating tactics which you can utilize, yet they all need one element that is an Opt-in form. This is the reason you should have a tool which makes including opt-in forms on the website, optimizing the form performing A/B testing as well as growth report generation a draught.
Users of Thrive Leads has access to a wide array of opt-in forms as well as a thorough visual editor. Then you can easily customize the previous template or make your own forms. It also supports various opt-in forms, for example, popups, sidebar, in-content, widgets, scroll bars, notification bars, scroll mats and so on. Moreover, you can create images or links which show a popup once clicked. It works better to add the content updates.
Thrive, Lead Plugin developers are constantly working to update the plugin and continuously releasing the new features and functionalities.
Download URL – https://www70.zippyshare.com/v/y3IrmZ99/file.html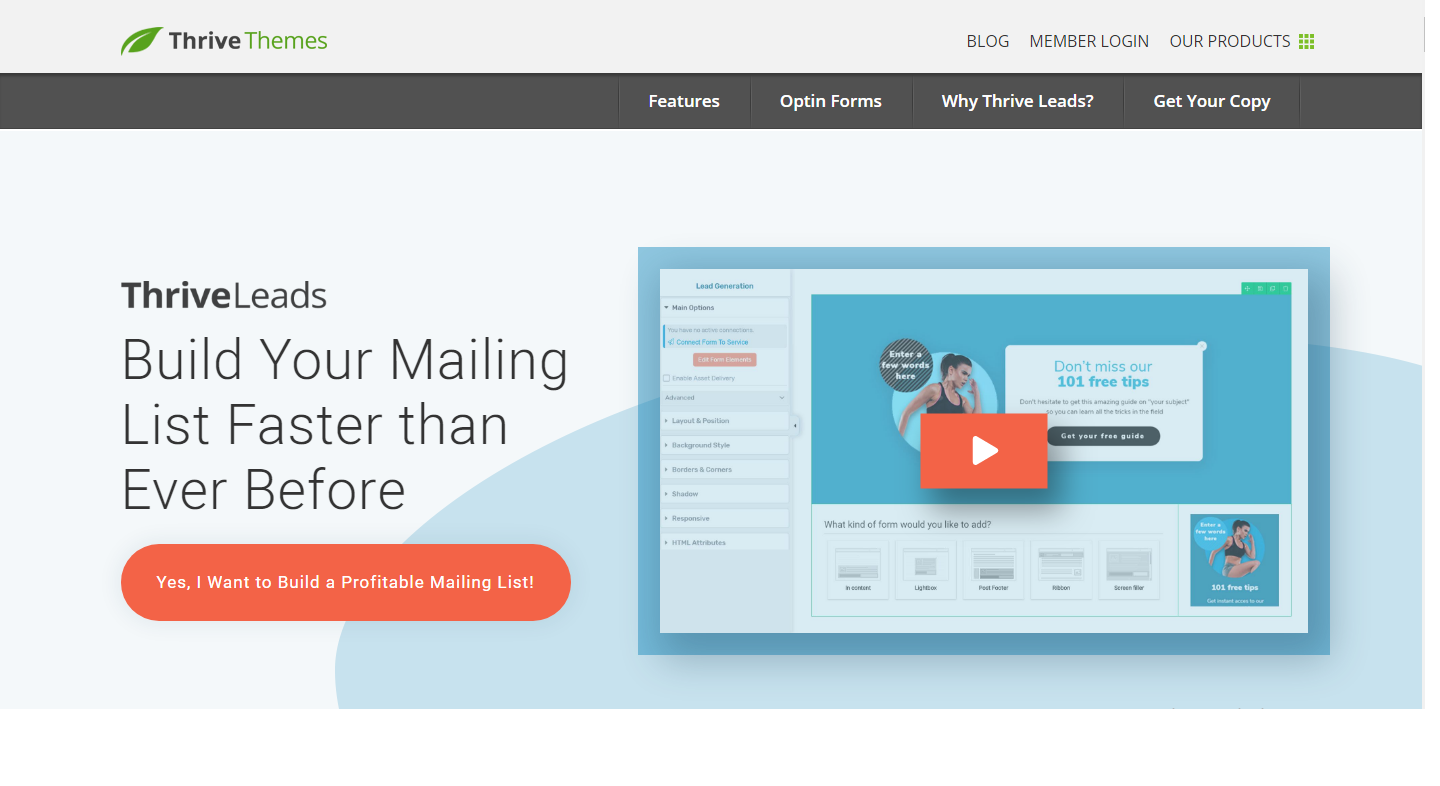 8. Website Analytics & Contact Forms by Leadin
When you need a user-friendly contact form as well as marketing analytics tool for your site which help you understand your site users, Leadin is an ideal one.
Do you want to know who is visiting your blog or website? Or you wish to understand your site visitors? Or you need support to convert your leads? Leadin is a tool providing lead generation and marketing automation, tracking the user's behavior and making it simpler for you to build a chance for conversion. Once converted, the Leadin includes them to your contact list and create a report along with your history.
In case you fail to know your user's behavior, then you are going to leave lots of dollars on the table. Hence, alongside the right information, you can easily target your users and achieve excellent outcomes. Leadin can help you to get lots of ROI as your campaigns would be targeted at the right audience. You will understand where or what to expend your advertising funds on.
Download URL – https://www.wpspeedster.com/plugin/download/leadin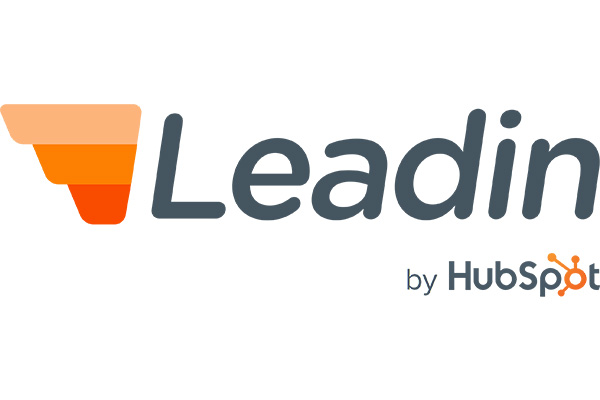 9. Optin Forms
Now, make elegant optin forms simpler and easier. With a few clicks, your form will be ready and you can do anything with that whatever you want. You also can pick a form structure, design, customize it and include the form to your website with some clicks. The Lead generation not so easy and trying the plugin will value the attempts.
Download URL – https://wordpress.org/plugins/optin-forms/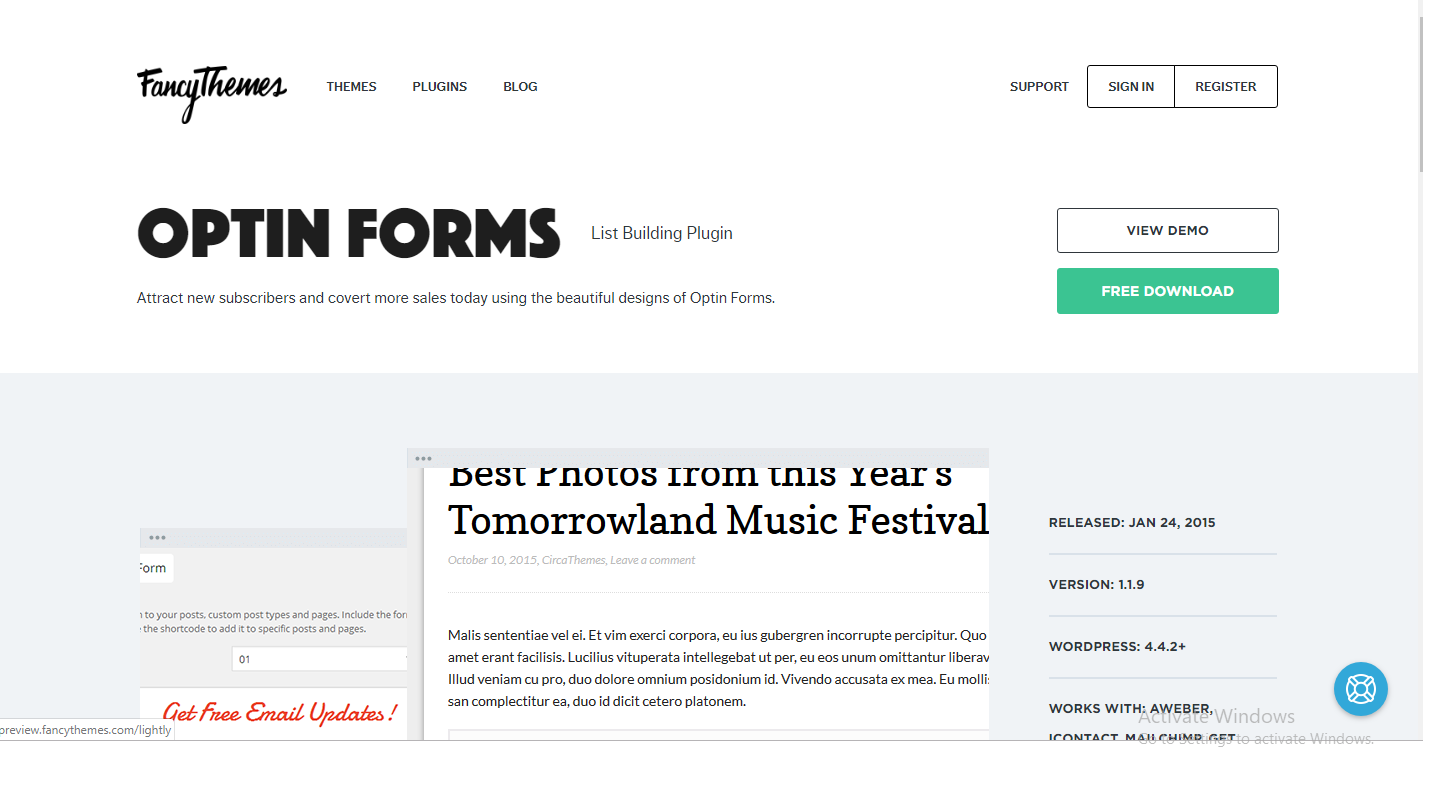 10. Pure Chat – Live Chat Plugins
It is a renowned live chat tool that helps businesses to interact with clients in the real-time wherever and whenever they want. It has both a free and paid version that can give you appealing benefits.
Download url – https://wordpress.org/plugins/pure-chat/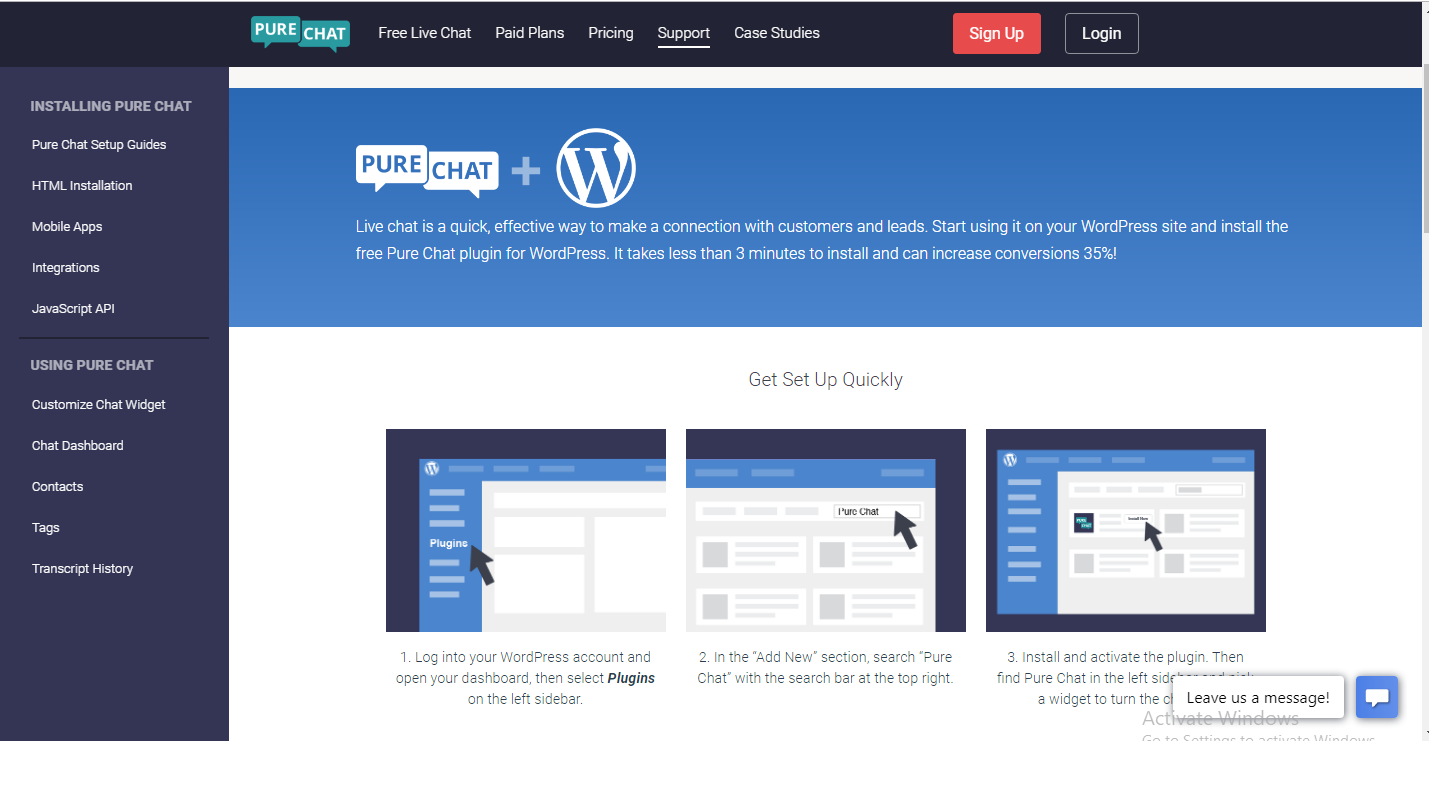 11. Contact Form 7
When its possible to develop the contact form using lots of tools and plugins on WordPress, Contact Form 7 must be recommended. Due to its cleanness and simplicity, it is excellent tools that can help you to keep maintain your communication without displaying your email unmistakably on your website or blog.
Download URL – https://wordpress.org/plugins/contact-form-7/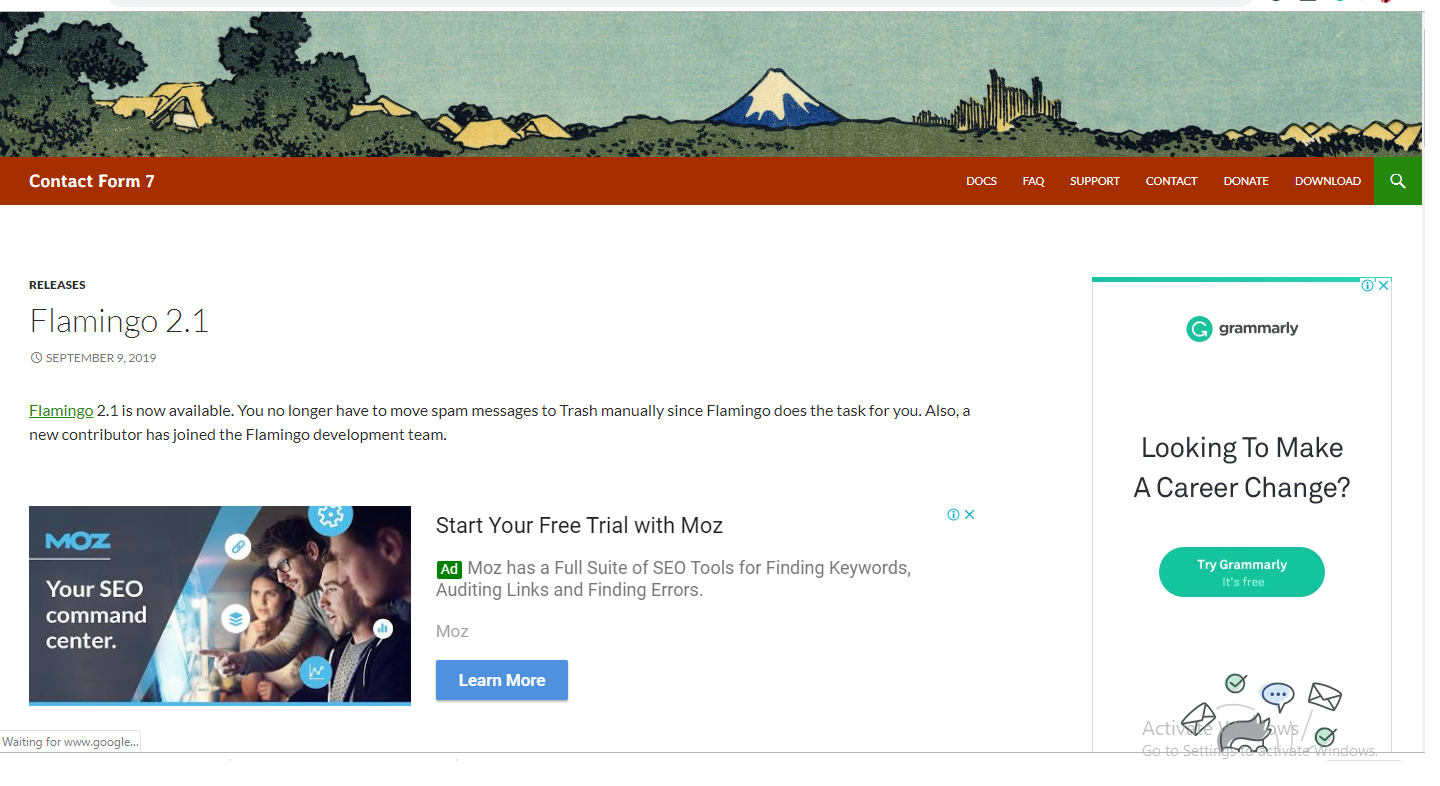 EndNote
If you are unable to generate leads and creating lists, then you're missing lots of potential clients. You will have to convert lots of leads to reach the right users or customers. Lead generation isn't as difficult as it seems. You just have to choose the right WordPress Lead Generation Tools and place them to efficiently utilize.