Are you having trouble generating leads?
According to a recent survey, 63% of companies admit that generating traffic and leads is among their top marketing challenges.
This is understandable since more content is being published than ever. The number is only expected to increase as more and more people gain Internet access.
If you want to generate more leads, you have to express every tool at your disposal.
WordPress plugins are among these tools. They are effective and can be installed without professional assistance. Best of all, a huge majority of them are free.
Let us discuss ten WordPress plugins that will help boost your conversion rate.
What is a WordPress Plugin?
A WordPress plugin is a piece of software that serves a specific purpose.
Whatever function you want your website to have, there is most likely a WordPress plugin for it in existence. Popular plugin functions include blocking spam, linking related blog posts, and social media sharing.
1. OptinMonster
When people land on your website, you need to grab the opportunity to collect their information.
OptinMonster makes this easy for you. The WordPress plugin claims to be the most powerful lead generation software for marketers.
It helps users create visually appealing opt-in forms that actually convert. You do not need technical knowledge to create a form since they use a simple drag-and-drop builder. As if that were not enough, users can choose from a wide selection of templates.
The plugin can be linked to popular email marketing services like MailChimp and AWeber. This makes using it with an existing email marketing account quite easy.
After you create and start using your form, you can check if it is effective with OptinMonster's conversion analytics tool. It presents data in an easy-to-understand manner so you can measure success and make changes.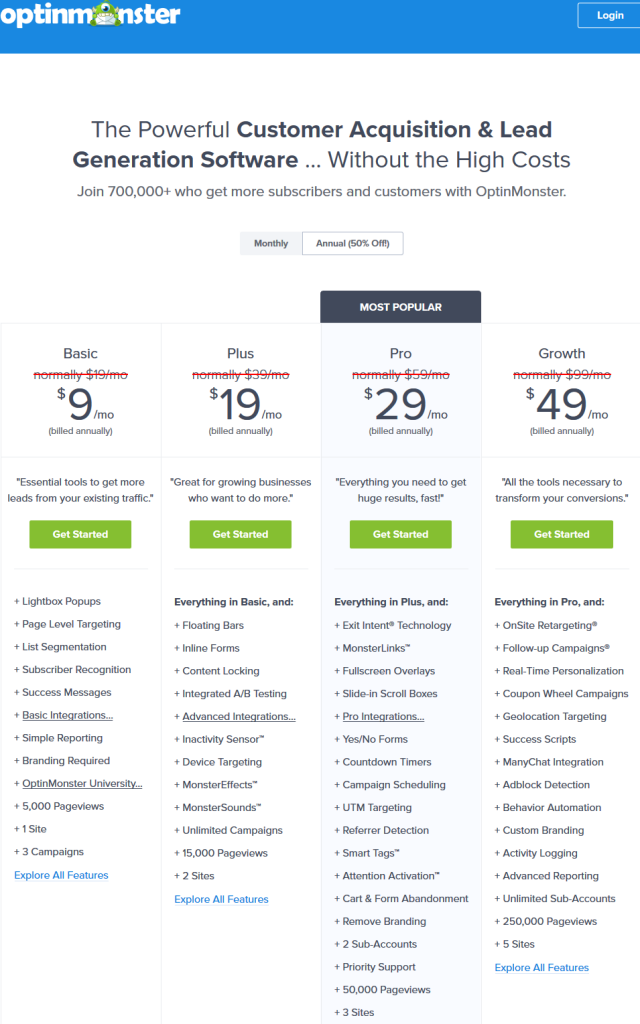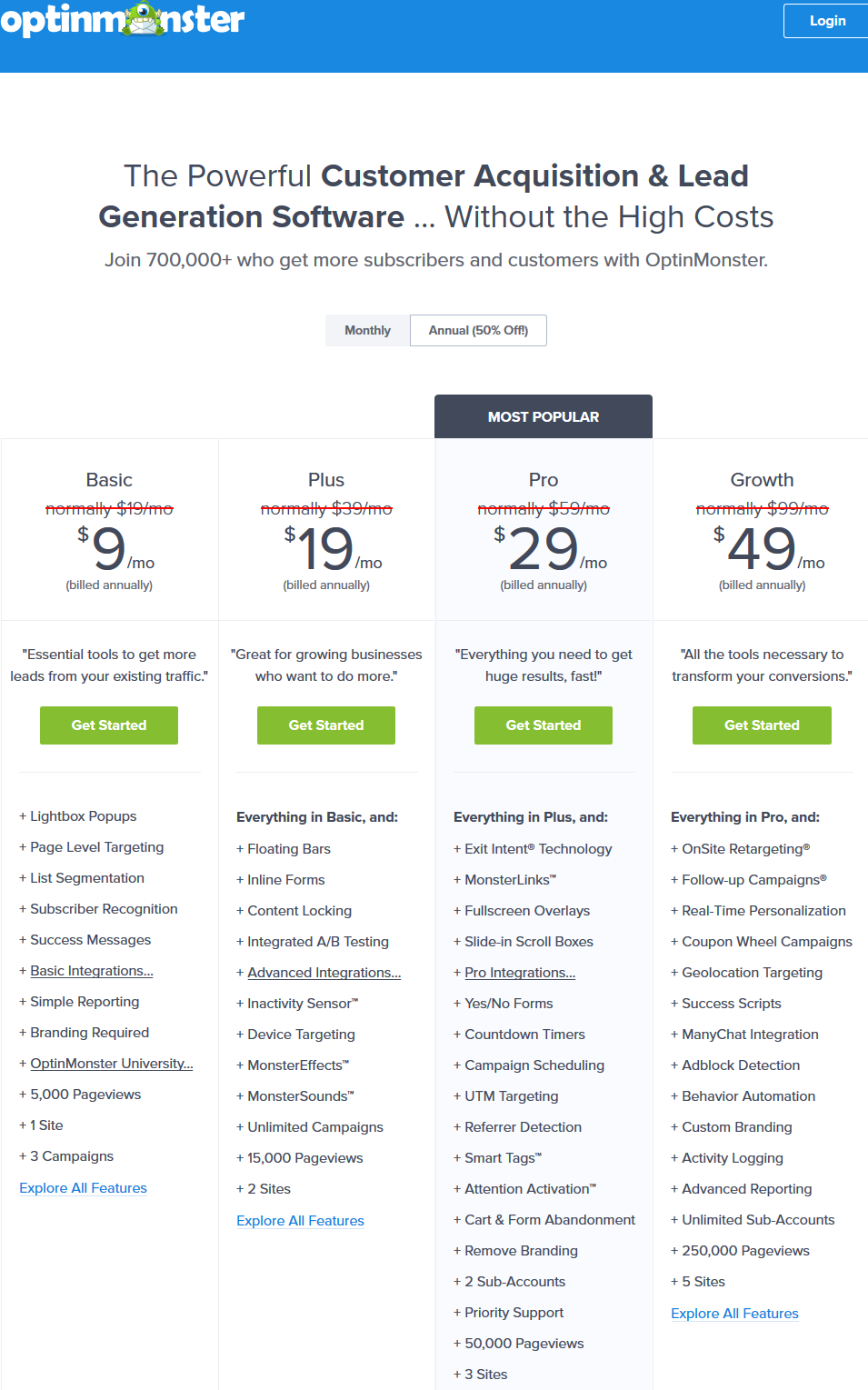 Download
2. Hello Bar
According to HelloBar, 98% of visitors leave a website without taking further action. The WordPress plugin aims to help you minimize that percentage.
HelloBar allows users to create pop-ups for free. First, you have to create an account on their official website. You can then go ahead and install the WordPress plugin on your website.
Users can create and design pop-ups without professional assistance. They can select a goal depending on what type of leads they want a pop up to generate. Goals include promoting a sale, talking to visitors, growing a mailing list, getting Facebook likes and more.
Digital marketing expert Neil Patel uses HelloBar on his blog. Before visitors leave, an exit pop-up appears. It offers users valuable information and gives him one more chance to collect their email address.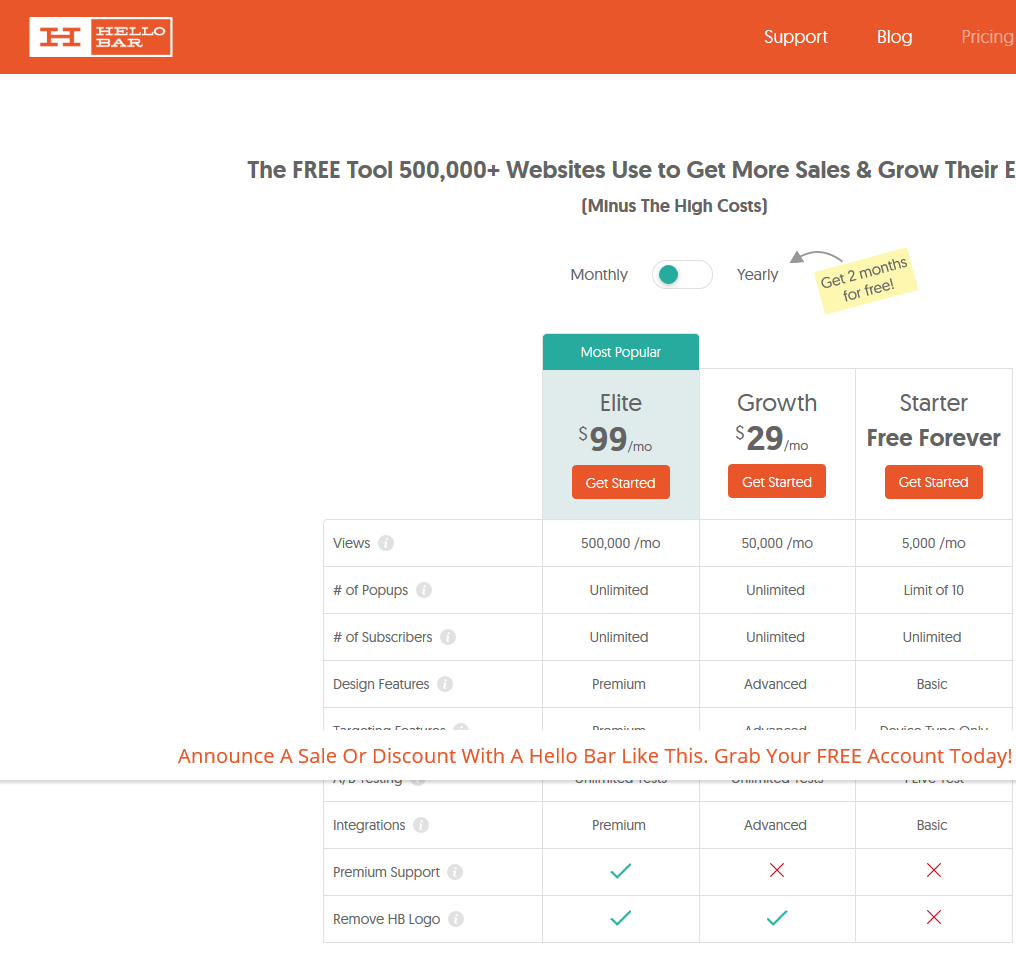 3. SendPulse
Push notifications are messages that allow you to contact users even after they leave your website. Once users agree to receive notifications, they will see updates from you. You can use them to promote sales, important news and more.
If you are unsure how to get started with push notifications, give SendPulse a try.
SendPulse is a free WordPress plugin that lets you notifications to users. After you install and activate it, users will see a prompt that asks if they want to receive notifications from you. It works with most browsers including Google Chrome, Safari and Mozilla Firefox.
You can even customise notifications depending on the user's location and other details. If users live in different time zones, you can send notifications during times when they are most likely to see them.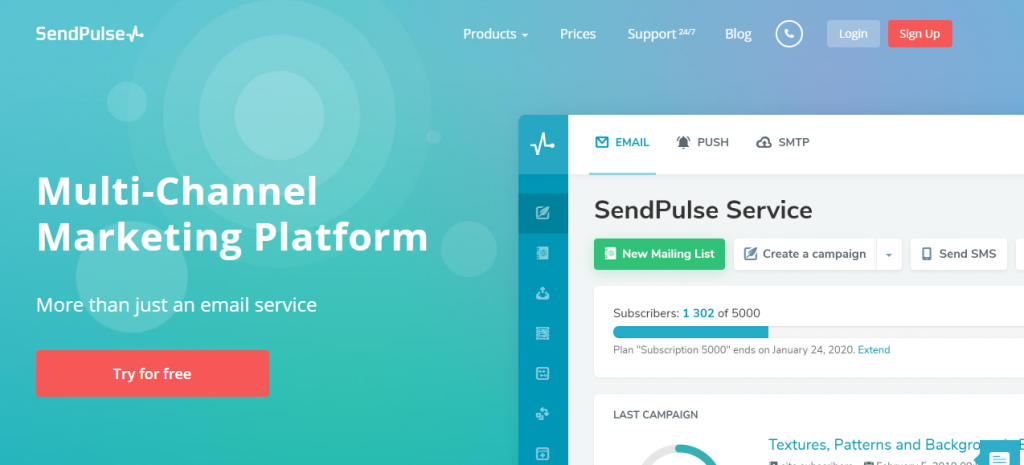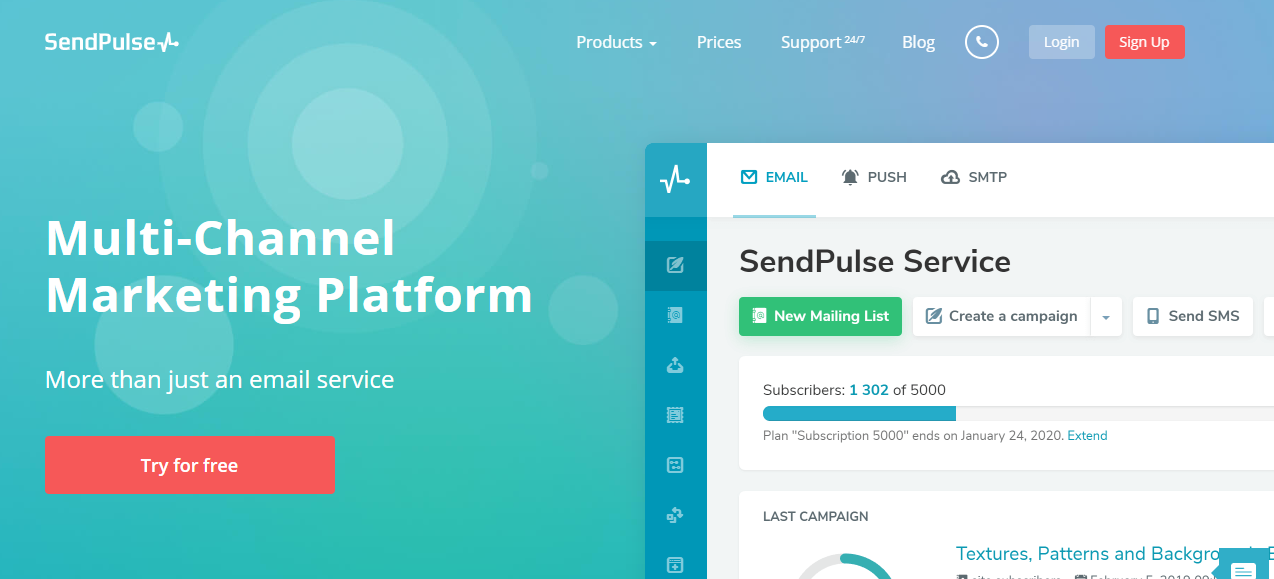 4. Survey Funnel
Before offering your target audience anything, you need to do a bit of research. Determine their major pain points and how your product or service can help.
With Survey Funnel, you can create well-crafted surveys that tell you exactly what your target audience needs.
The WordPress plugin allows you to easily create surveys and integrate them into your website. These surveys are fully responsive which means they can be answered on any type of mobile device.
After creating your survey, extract data from Survey Funnel in a handy spreadsheet. Use the data from the surveys to improve your products, increase conversion and generate more leads.
You will be armed with all the information you need to create something that truly resonates with potential clients.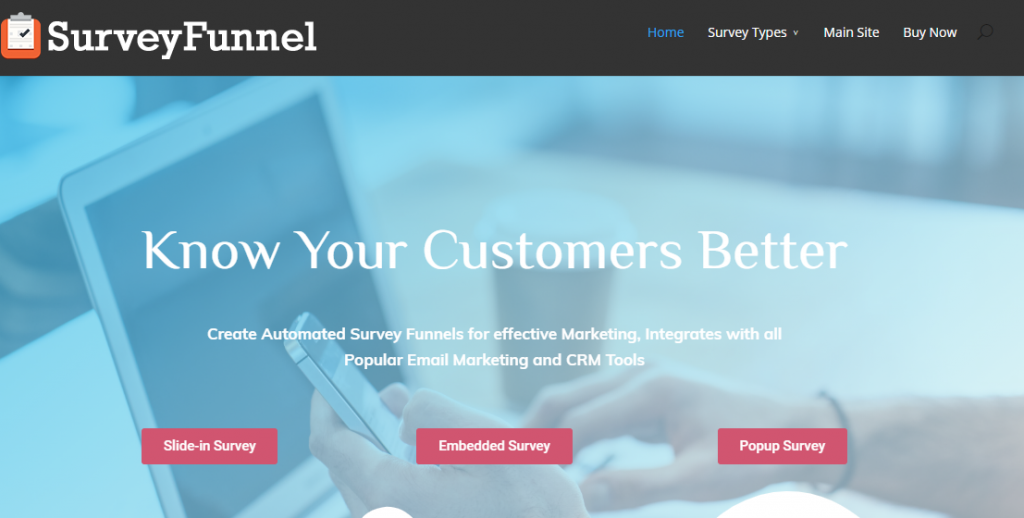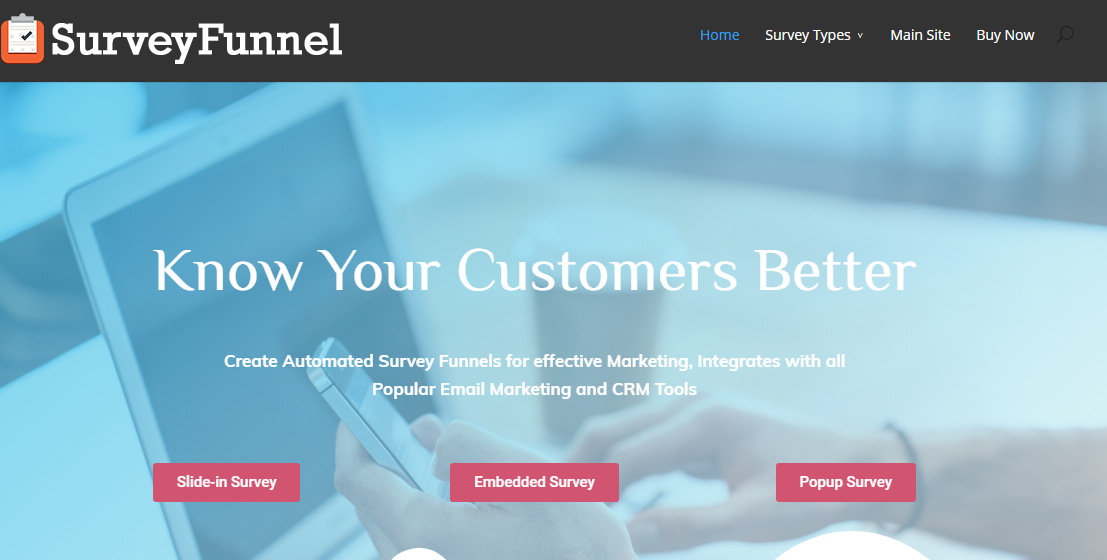 5. Collect.chat
Gartner predicts that people will communicate with bots more than their spouse by 2020. This number tells you that chatbots are on the rise. You need to start using them to stay ahead of–or even keep with–your competitors.
Forms are the most popular way to collect information from users, but there is no denying that chatbots are more interactive. You can ask for user information like names and email addresses in a more engaging manner.
Integrating a chatbot into your website may sound difficult, but you can easily accomplish it with the right WordPress plugin.
Collect.chat is "the easiest way to add a chat interface" to your website. This free WordPress plugin lets you create a chatbot with a drag and drop bot builder. You can choose from over 50 templates.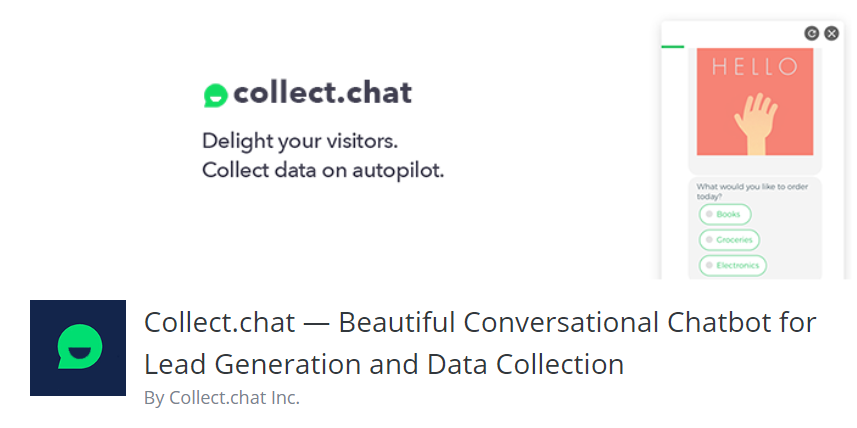 6. Yoast SEO
SEO may sound daunting, especially if you're busy and do not have the time or resources to learn. However, you need it if you want the content you spend so much effort to get found.
Yoast SEO is the perfect WordPress plugin for SEO beginners. After you install it, you will see a rectangular box whenever you create or edit a blog post.
The box will have fields that let you enter a page title, meta description, and keyword of choice. Yoast SEO will take over from there, ensuring search engines find the information you entered.
It also grades how "SEO-friendly" your content is. For example, it will highlight if you used your keyword too much which can be a red flag for search engines.
Whether you are an SEO beginner or expert, Yoast SEO can definitely spot things you've overlooked.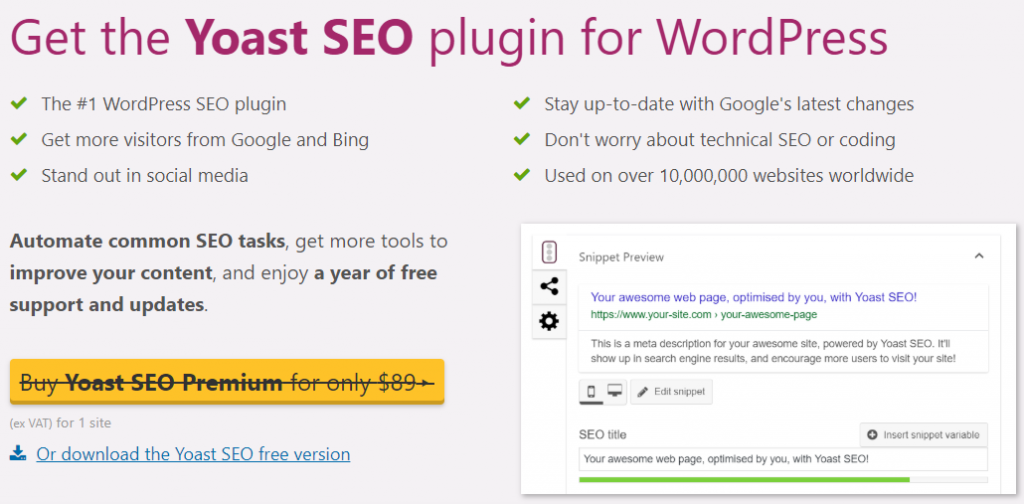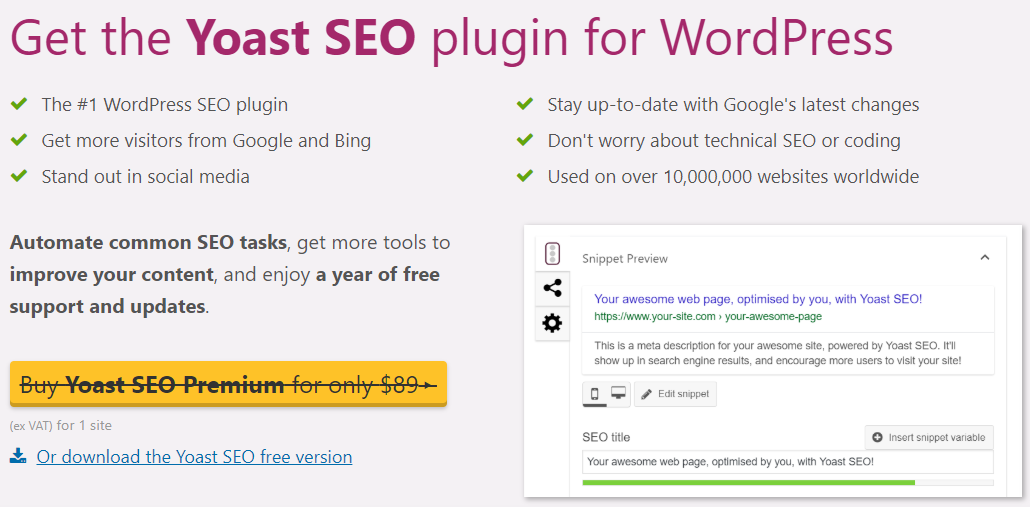 7. WpDevArt Facebook Comments
There is no denying that comments are the lifeblood of any blog. They encourage further discussion and help you build connections with site visitors.
Some blogs, however, make it difficult for users to leave comments. They require users to create accounts or answer a complicated CAPTCHA.
WpDevArt Facebook Comments is a free WordPress plugin that allows users to leave comments using their Facebook accounts. This removes the need to sign up for an account or to even log in.
If you have a Facebook page, you can respond and moderate comments from it. You can choose which pages to display the Facebook comments and customise how they appear.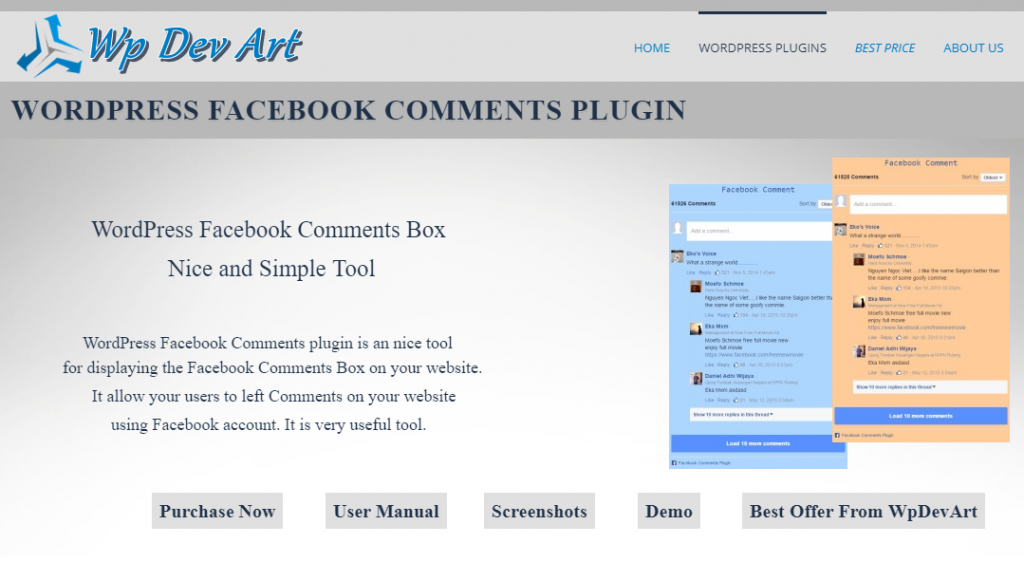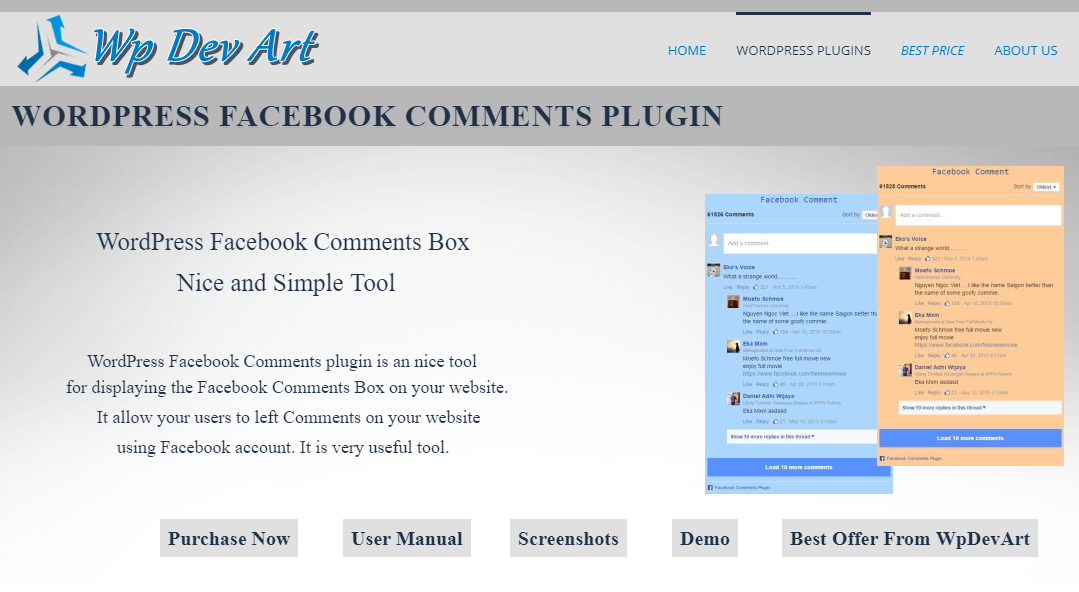 8. Monster Insights
Understanding Google Analytics may require assistance from web development professionals. Once you log into the dashboard, you might be overwhelmed by all the options and tables. Finding the information you need to improve your conversion rate can be difficult.
Monster Insights is a WordPress plugin that simplifies the entire process for you. You can install it yourself. It lets you see all the data from Google Analytics on your WordPress dashboard.
Not only that, Monster Insights presents the data in an easy-to-understand manner. You will see the information you truly need to measure success, eliminating everything else.
Armed with data from Monster Insights, you can make necessary changes to your digital marketing strategy.
For example, you will discover which product pages are effective and which are not. You can then edit the copy on those product pages to improve their performance.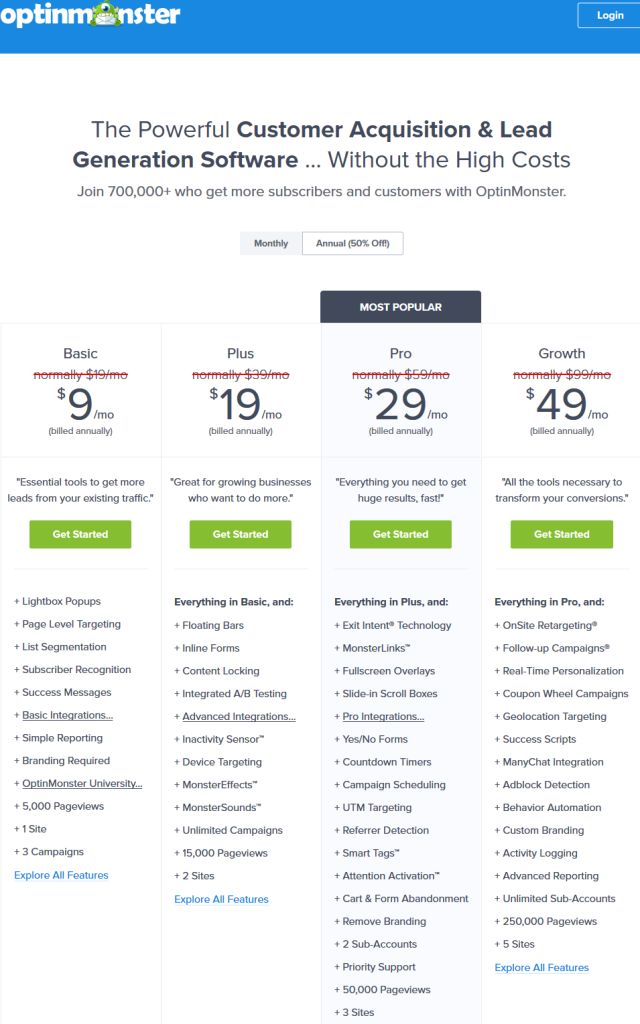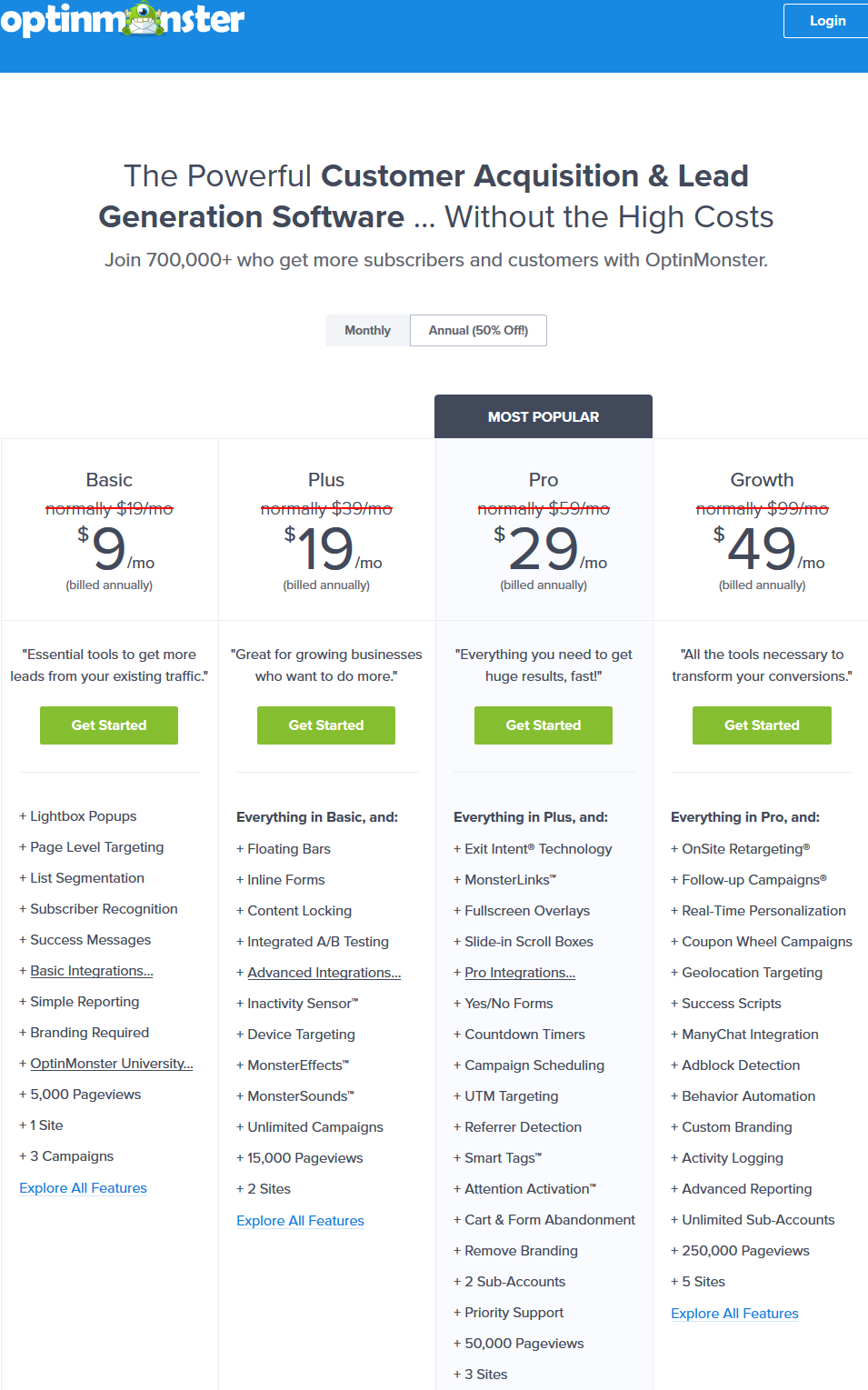 9. SEMrush SEO Writing Assistant
To get found online, you need to create quality content that appeals to both search engines and site visitors.
If visitors like your content, they will stay longer on your website and even share it on social media. This tells search engines that users find your content valuable and improve your search result rankings.
SEMrush SEO Writing Assistant is a WordPress plugin that helps you create content for people and search engines.
Once you have selected a keyword, this plugin will show you the following:
● Keyword Volume – This is the amount of traffic a keyword gets in a given time period.
● Keyword Difficulty – This is how difficult it would be to rank for a keyword. Usually, the higher the volume, the higher the difficulty.
● Related Keywords – These are the keywords that may be easier to rank for.
When reading online content, people need to find information as quickly and as easily as possible. SEMrush SEO Writing Assistant checks how "readable" your content is, letting you adjust your writing style.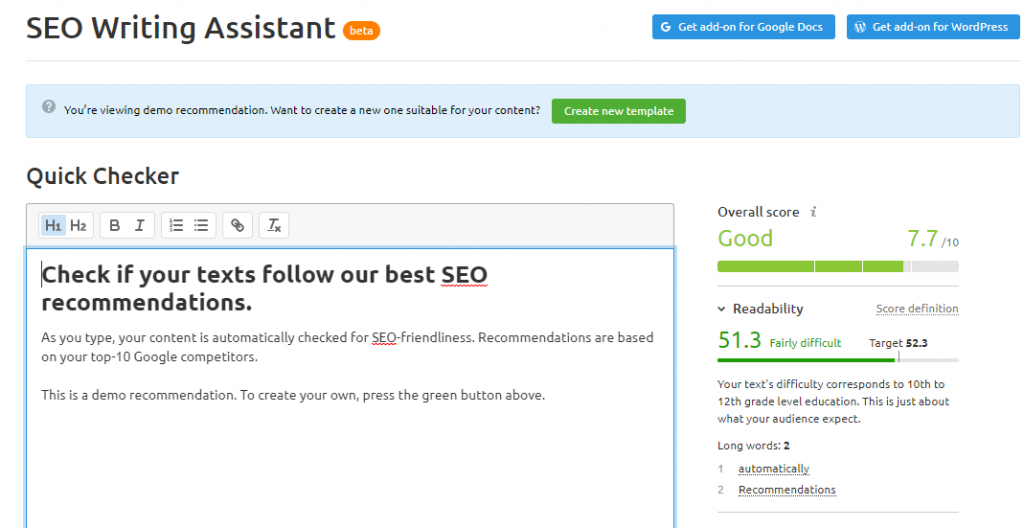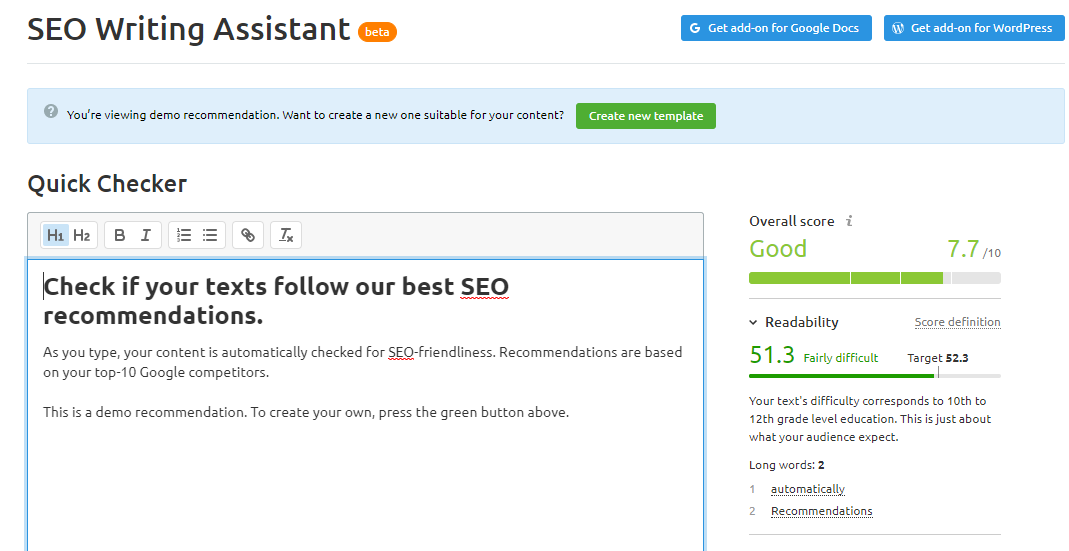 10. W3 Total Cache
Back in mid-2018, Google rolled out its Speed Update. The update made page speed a major factor in mobile search engine results.
If two websites write equally excellent blog posts, the faster website will have better chances of ranking higher in search engines. You now need to pay special attention to your website speed if you want to compete in the digital space.
W3 Total Cache is a free WordPress plugin that speeds up your website through caching. In a nutshell, caching stores data so users won't have to reload images and other files when they visit your website again.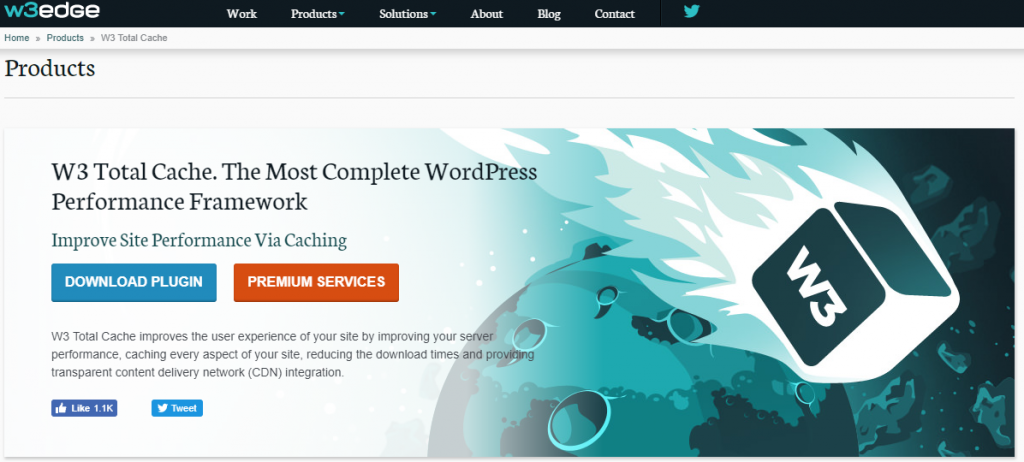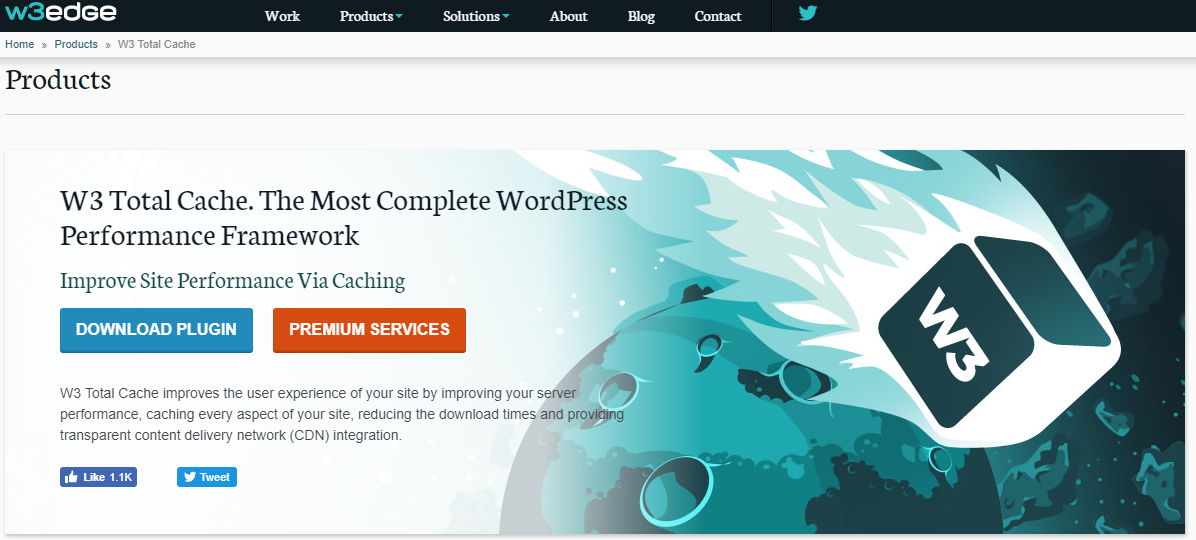 Conclusion
If you do business online, improving your conversion rate is definitely at the top of your digital marketing priorities.
You have plenty of tools at your disposal, including thousands of WordPress plugins.
Take a look at the WordPress plugins we covered in this post. Examine which ones fit your needs and start using them.