Google Analytics is used by more than 29.3 million websites, and it is a free yet powerful platform.
However, people using Google analytics don't understand the true potential Google analytics have beyond the stunning interface and high-level information.
It is actually a gold mine for those who want to learn about their audience.
Numerous individuals are thinking to dump Google analytics because Google has to remove keyword researching from the tools. Still, I assure you that this tool is literally the best SEO measurement tool. It can reveal tons of valuable information within just minutes.
The data retrieved from Google Analytics can optimize your site and boost organic search traffic.
However, to effectively operate Google analytics, you need to learn a few tricks or, in other words,"hacks," and this blog is all about such hacks.
Let me tell you about the 10 cool Google analytics Tips and Tricks that you can implement today to start getting more traffic.
Let's start at…
Cool Google Analytics Hacks
1. Boost Conversion Ration by Filtering Your IP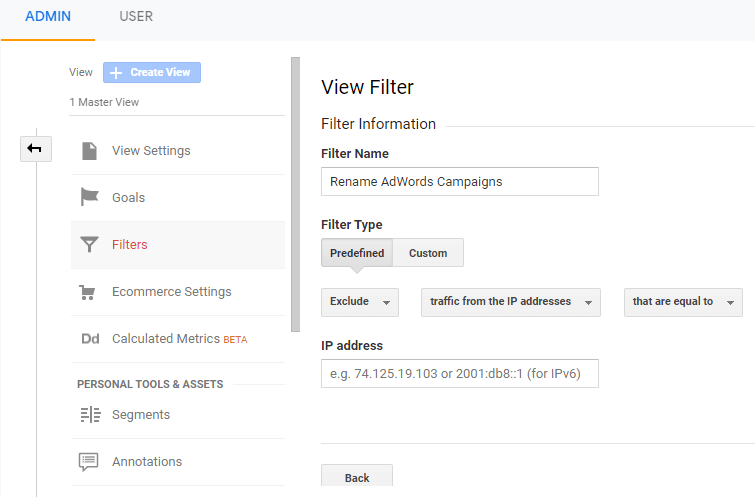 Just what I said above, Google Analytics is a pretty smart tool. It collects data from your audience's IP and determines who is visiting your website? Where the traffic coming from, and even what actions are they taking.?
By filtering your IP, you will get more conversion ratio. More importantly, by filtering your IP, you'll have an actual picture of how much engagement or leads you are getting by your current SEO strategy. The IP filters in Google analytics are also essential for data cleanliness and safety.
2. Monitor Your Referral Traffic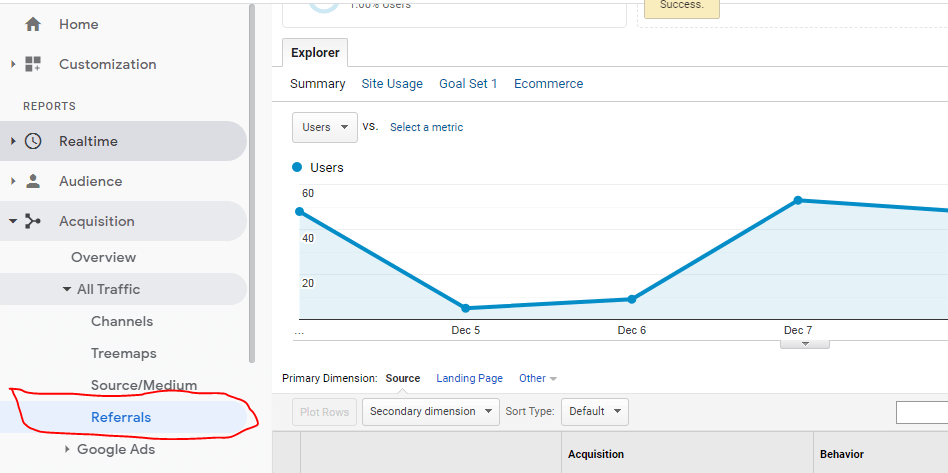 Google Analytics gives you the facility to monitor your incoming traffic. My hack here would be to monitor the links through which your traffic is coming and use them for link-building opportunities.
You can also ask them for more links by reaching out to them. Let's say someone has linked to one of your blogs, now you can reach out and ask the author to link to another page of your website.
Moreover, if you can get the author to add your link to a roundup post, you would start getting even more traffic from his site. You can also opt for several opportunities like you can ask to upload a guest post to his site or get him to write a blog for your site. You can also run a cross-promotion by giving the referral audience a discount.
What I really want you to realize is that these referral links are much more than just a way to get or give a link – through these links and the referral traffic, you can build long-lasting relationships with influencers or other site owners.
You will find the referral traffic report in the "Acquisition" section. Just go there and click on "Referrals" under the "All Traffic" tab.
3. Event Tracking & Seeing What Your Visitors Are Doing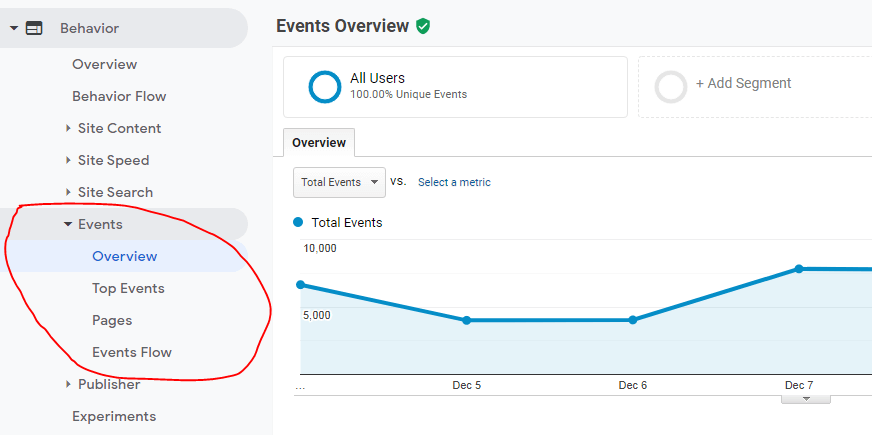 Let me just explain the event tracking functionality first. In Google Analytics, the event means an action like a click, message, download, or interaction from the user's perspective.
A website today serves many different purposes. There is not just a single point where your audience pauses or interacts so, Google Analytics helps you keep track of your users through Event tracking.
You can find out what your users are doing when they are on your website, where they are clicking the most, and on which page/URL they are spending the most time?
However, to activate the tracking event process you need to use the following code: ga('send', 'event', [eventCategory], [eventAction], [eventLable], [eventValue], [field0object]);
I know it is getting a little technical now, but trust me, it is worth a shot. By adding event tracking code to the link – you can literally monitor whatever action your audience is taking on your site.
4. Leveraging UTM codes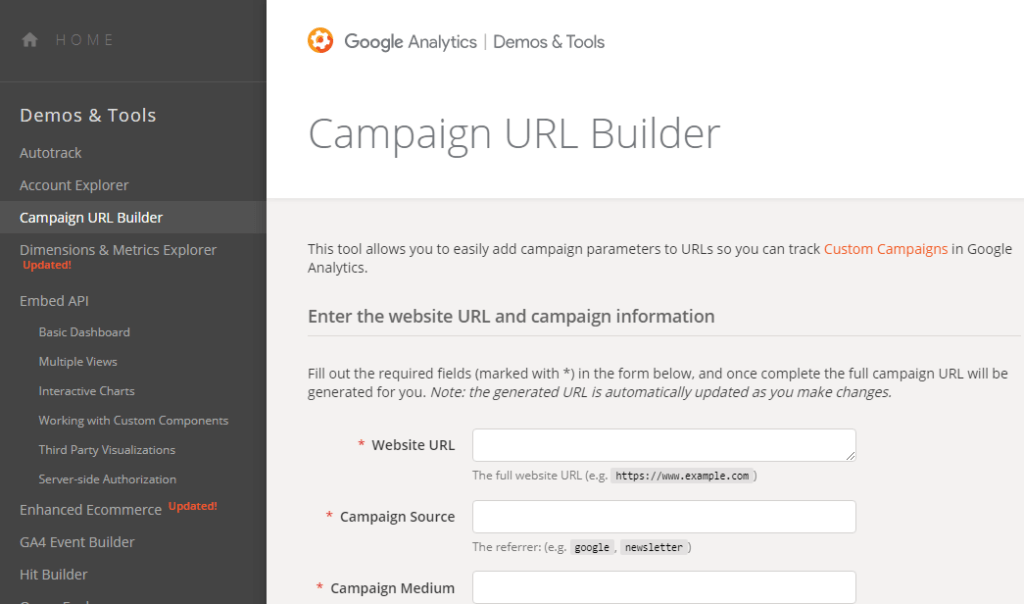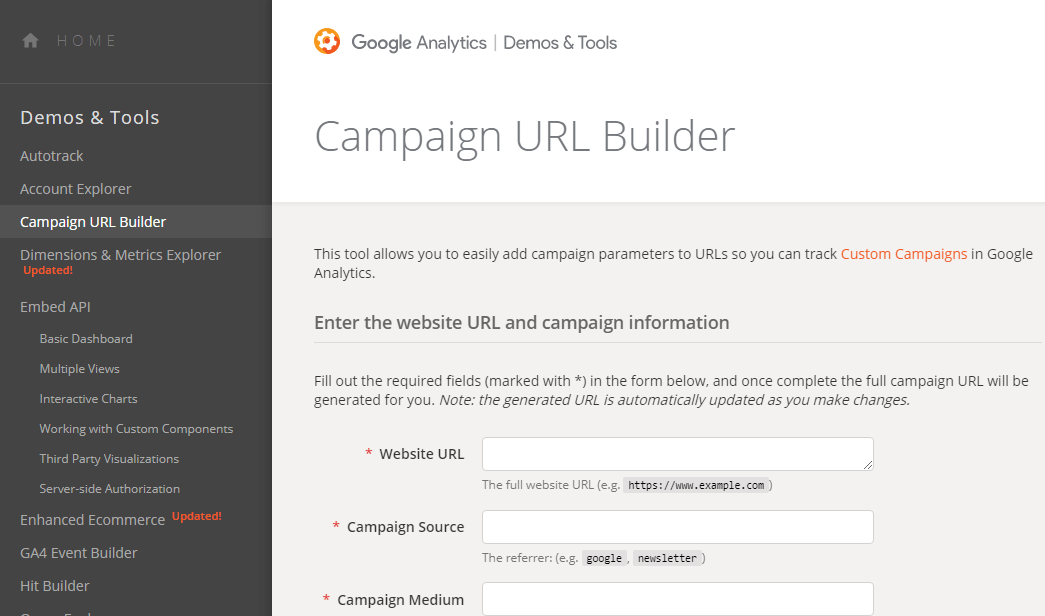 UMT codes are a chain of codes added to your URL. These codes are used to track your visitors where they are coming from.
However, like every other hack on this list, this hack also requires a strategic approach and technical skills.
You should come up with a clear UMT structure. Once you do, you can easily qualify and track the traffic coming from the persuasive videos, content, or CTA resonating with your audience, helping them take action.
These analytics and tracking help you refine your audience and create more engaging and attractive content to gain higher SERPs results and more traffic.
5. Usage Of Annotations To See What's Working And What Isn't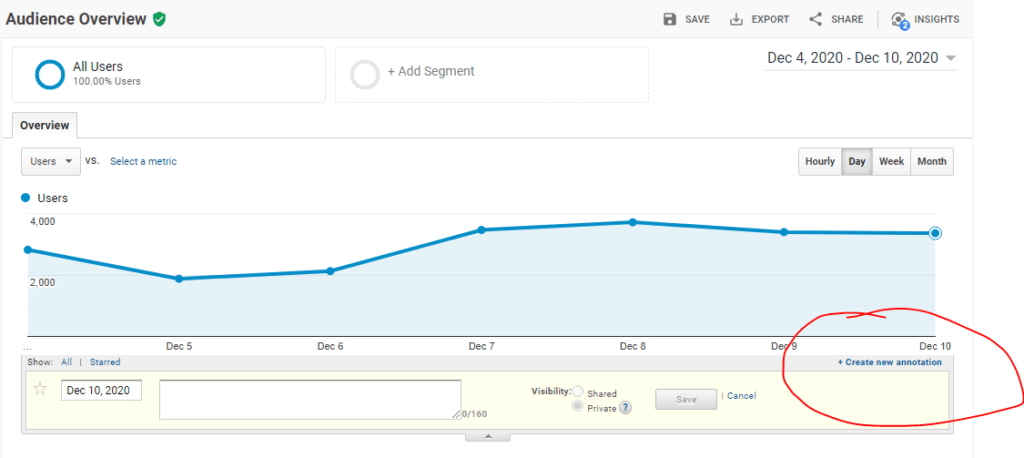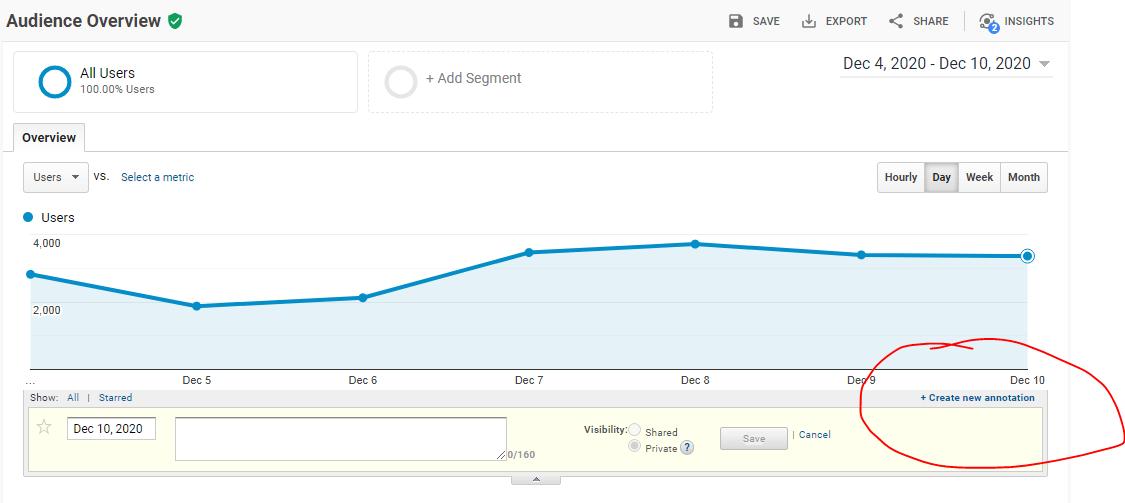 There are tons of SEO analytical tools out there that offer amazing insights and valuable information about your prospects.But why should you buy them when you can use Google Analytics to give you annotations for free?
It is very simple and easy to create a new annotation. Once you start using annotation – you will keep yourself and your team updated on what's going on.
You can keep the following things in check by annotations:
Adding image alt tags to a piece.
Adding a new blog post.
Updating keywords on a page to gain more exposure and higher rankings.
Annotating all of the strategies and implementations in Google Analytics will help your clients view their reports and progress. They'll not ask questions from you; everything will be transparent through the Google Analytics Interface.
Also, annotations give you a good idea of which SEO effort is working and which one isn't. You can always keep track of the changes you made to a page and easily view the impacted results.
Let's say you incorporated more keywords to a blog post, and you annotate the date. Now when the traffic increases – you'll monitor and note the change because a positive change was observed.
Through this approach, you can also replicate your SEO efforts and practices to further improve your other pages' ranking.
Moreover, from the client's perspective seeing the changes in Google Analytics and noting the implementations you made to bring that change will deliver a strong satisfaction feeling.
This of annotation as your daily SEO diary. You can mark all the strategies and implementation with dates, analyze the results, and implement the effective changes on your site's other pages.
6. Setting Up A Promotional Tracking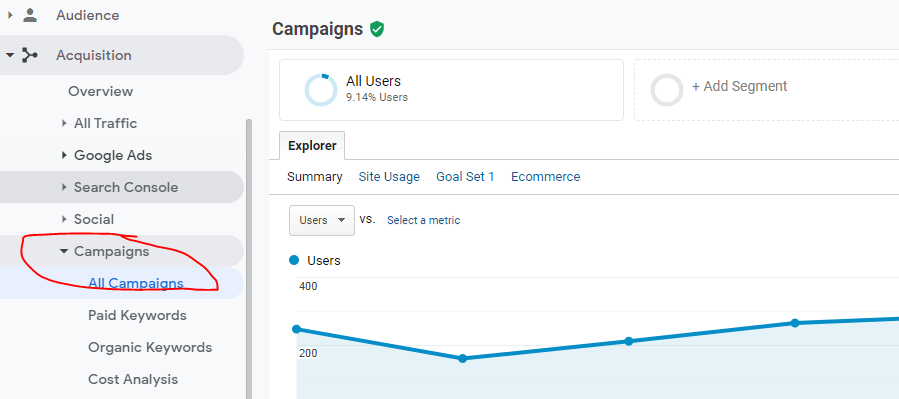 Did you know that you can setup promotional tracking in your Google Analytics? Well, now you know that you can.
So, suppose you are running an advertisement on your site. In that case,it doesn't matter if it is a banner to your service page or a link to your landing page – you can use Google Analytics to track your onsite promotions.
While this option does take you one level above the conventional Analytics hack – it does have its own benefits.
By tracking your promotions, you can easily manage your data, keep track of the clicks you're getting, and get detailed insights into the promotional items that are getting more attention and are translating into revenue.
Remember, when deciding how to split your marketing budget between"SEO Vs. PPC", Google analytics data can be a great help as it will allow you to identify where exactly the issues are and what is bringing the most conversions to your site.
Moreover, from impressions to CTR, Google Analytics promotional tracking gives you detailed information about your promotion campaigns and their goals.
7. The Audience Insight Optimization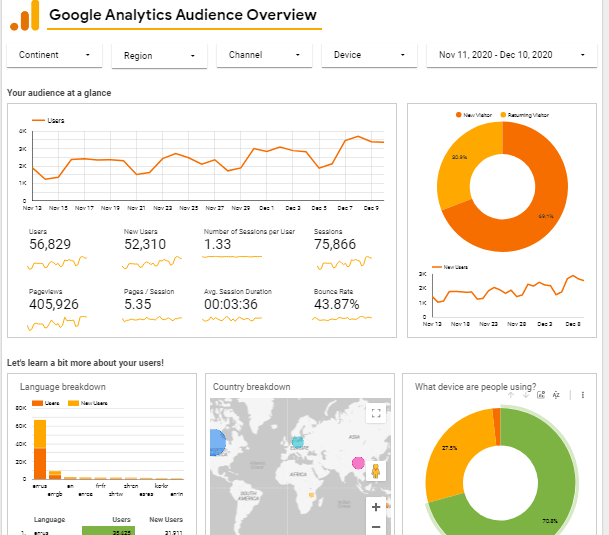 According to Statista, more than half of the global website traffic comes from mobiles (excluding traffic). So, I recommend that you check your site for compatibility on all devices,including desktops, mobiles, and tablets.
Did you know that Google Analytics can help you do that too? There is literally no need to buy tools to see how your presence looks on different devices.
Simply follow the process to see your presence on different devices:
Go to Google Analytics dashboard.
Click the Audience.
Click Mobile.
Click Devices to Find This Report.
With the information you get from Google Analytics, you can easily tell where your majority audience is coming from. If they are coming from mobile devices, you should optimize your site for mobiles, or maybe you can launch a mobile app version of your app.
Also, by optimizing your site for different devices, you'll decrease your bounce rate and generate more leads. More customers will be able to properly access your website.
8. Connect Google Analytics & Google Search Console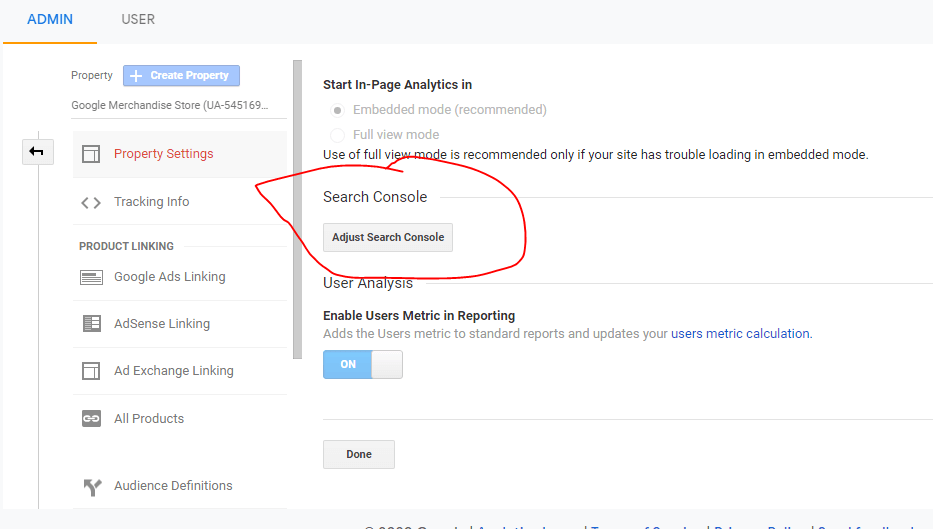 Simply go to Property Settings where you can find Search Console button to connect with same google account associated with google analytics. Once done, You will get data here Acquisition> Search Console> Queries.
9. Access Google Analytics Intelligence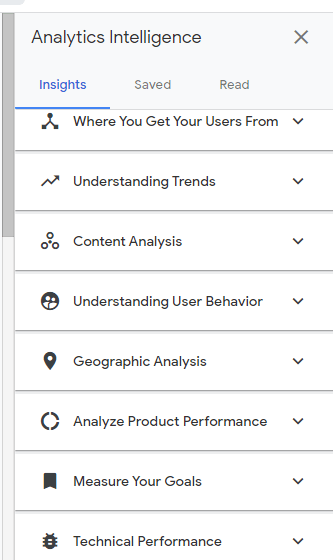 Google Analytics Intelligence is set of features that use machine learning to help you better understand and act on your data.
10. Track certain page using Google Analytics views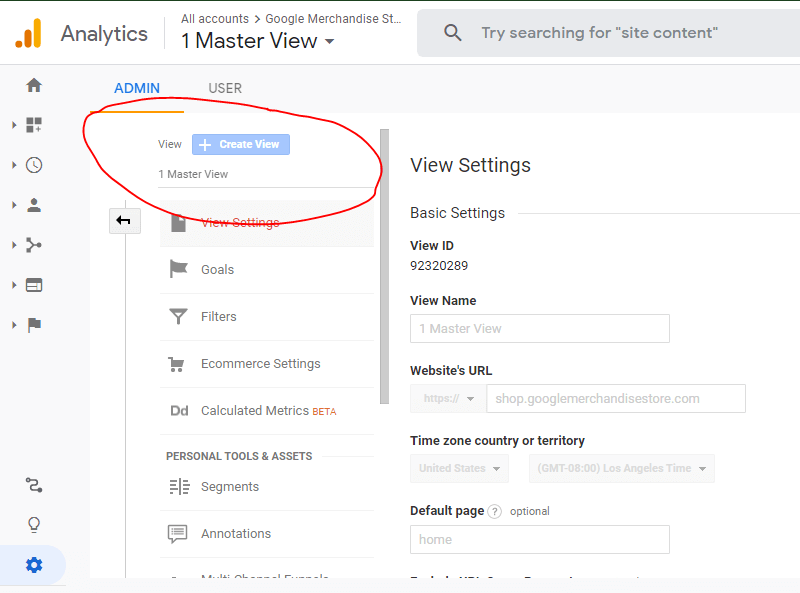 Google Analytics shows reports for one view at a time but you have option to set up multiple views for a single domain for tracking multiple pages views. Go to Setting in admin and view then create a view according to your requirements.
Bonus: Make use of google analytics app for tracking your data on the go or while travelling on mobile. App available for both in android & IOS.

Over To You
That's all, folks. Now that you know my 10 hacks of leveraging Google Analytics, you can pretty much easily optimize your site for better performance and a stunning online presence.
Plus, with tons of SEO tools out there, Google Analytics still stands tall with its valuable data and the insights it provides.
Today, you learned how to filter your IP to keep track of the audience coming to your site. You know how you can track the changes and their positive impact by leveraging annotations.
Plus, you can easily connect with influencers, brand owners, and high-ranking websites to organically increase your own rankings.
Remember that SEO is extremely crucial, and to do it right, you need to leverage every opportunity you get.
So, consider my approaches, implement them effectively, and see the magic happen for yourself.