Workplaces are usually boring and the worst thing is that you are bound to spend 8 hours of your daily life no matter whether if you are enjoying it or not. The unpleasant atmosphere of your office directly affects your productivity resulting in poor performance, stress, and irritability.
You must work on making your workplace more interesting and that can be possible by upgrading your work area with a handful of top office gadgets and gizmos. Doing this could be the best way to spice up your office life comparatively in less time and effort.
Read: Top 10 Android Apps To Improve Productivity At Work
Top smart office gadgets will help you in improving your mood and productivity at the same time. Making your workplace more enjoyable and interesting could be possible by including smart gadgets to it. The availability of top smart gadgets isn't the problem, choosing the best ones from the tons of options available is much more difficult.
If you are totally overwhelmed and out of inspiration this post about the top 15 smart gadgets for office cubicle to improve productivity will undoubtedly help you in shopping some of the smartest and worthiest office gizmos this year and beyond.
Smart Gadgets for Office Cubicle
1. Desktop Organizer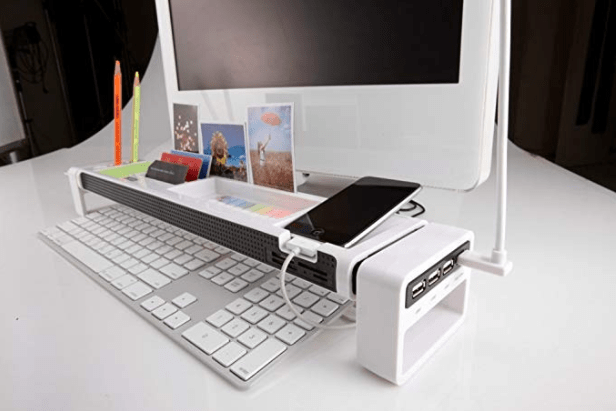 What can be better than keeping your office kind of stuff organized and arranged? It was never a good idea to create a mess around your working desk and you will need a smart gadget in order to keep your desk neat and clean.
This smart office gadget comes with divided compartments that allow their users to organize all of their stationery and office supplies. It is also equipped with 3 USB ports to juice up your smartphones, tablets, iPhones and other USB devices.
Slide your keyboard underneath the organizer after use store various office items such as pencils, pens, notebook, staplers, etc in differently designed storage spaces.
2. Anker PowerPort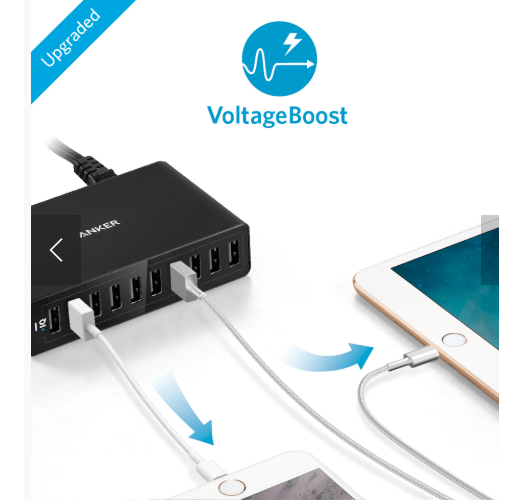 We use a lot of devices at the office in our daily life other than the smartphone. Almost every device comes with a rechargeable battery these days and has a battery life of a few hours only. You will need to juice up your device battery once you get drained and the Anker PowerPort could be the best office gadget for the same purpose.
If you travel a lot for official purpose then you must make sure to keep your devices and gadgets charged. You will surely find this Anker PowerPort charger worthy which comes with 10 charging ports and the best thing about these devices is that it can automatically detect the best voltage level for different devices and charge accordingly.
Specifications:
 Ultra-Powerful
 Advanced and Innovative Charging Technology
 Temperature control and surge protection
 High Efficiency
 Best Multiport Charger you Will Ever Find
3. Loupedeck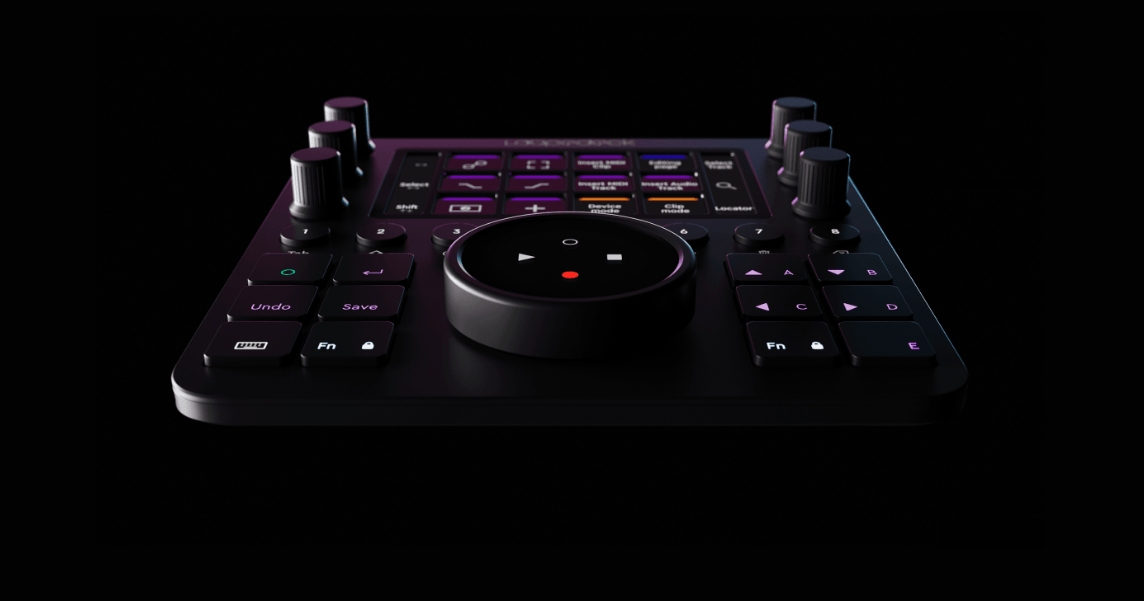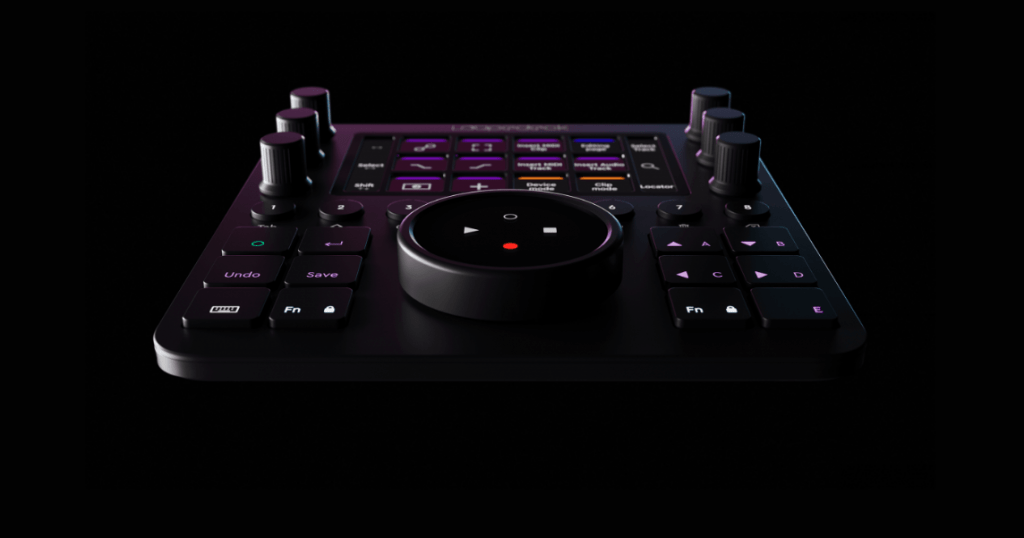 Are you in photography or photo editing job? If yes, then you will definitely find this extraordinary photo editing tool useful. This keyboard styled smart gadget can be used to edit photos and reduces workflow time and mass edits. It replaces the boring and uneasy mouse movements with simple buttons, switches, gauges, and bars.
Loupedeck photo editing device provides supports for:
 Adobe Photoshop
 Adobe Lightroom Classic
 Adobe Premiere Pro
 Ableton Live
 Final Cut-Pro X
 Adobe Illustrator
4. Wireless Charger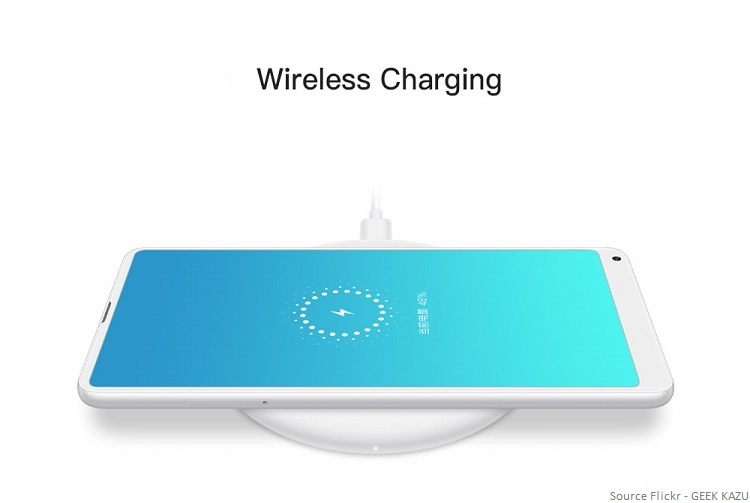 Wireless charging is the new thing and it provides great peace of mind convenience. No matter whichever brand's smartphone or gadgets you use, if your devices are Qi-enabled you can juice up your devices using a quality wireless charger.
5. Packed Pixels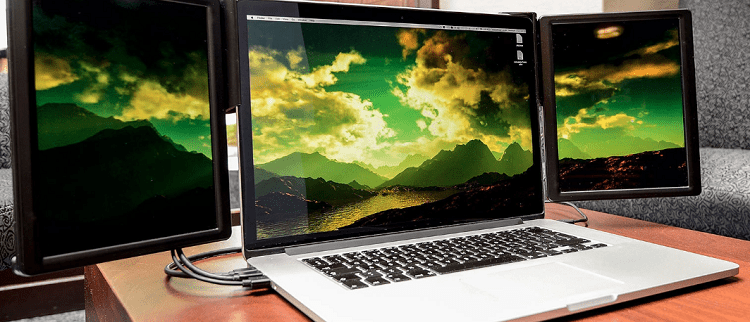 Multitasking on a single computer screen isn't easy. Including additional screens to your computer's desktop will definitely boost your productivity as well as save your time. Doing this will help you reduce the time spent on switching between different tasks and programs.
Almost every wireless charger comes with great compatibility and can be used to charge both Android and iOS devices and smartphones.
Why Choose Packed Pixels:
 A huge boost in productivity
 Lightweight and durable
 The easy, universal and highly compatible mounting system
 High-quality display
Read: Common Concerns about Widespread Gadget Use
6. Cleansing Gel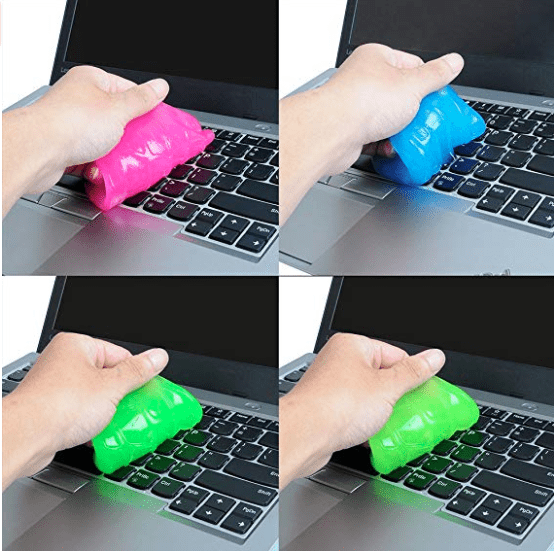 Almost every electronic device placed at your working desk has edges and corners where a lot of debris and dust get collected over time. The worse thing is that it's difficult to clean and no, you cannot wash it with water, LOL.
Sticky and super-soft dust cleaning gum/gel will help you remove dust from the gaps and the surface more easily and interestingly. It doesn't harm your skin because the material used is super skin-friendly. This magic gel can be used to clean many things other than office gadgets such as car parts, stationery, home devices and many more.
7. Cup Holder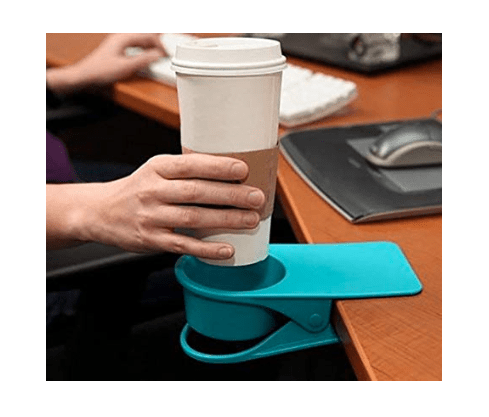 Splash of coffee or any kind of beverage we consume while working on your PC or keyboard will definitely prove a disaster. Accidents can happen to anyone and anytime, and this kind of incident can cost you a lot.
An easy to fix simple cup holder can save you and you must bring quality and durable clip-on mug/cup holder. This tool will help you with keeping your drinks away from your important electronics as well as close to your reach at the same time.
8. Monitor Stand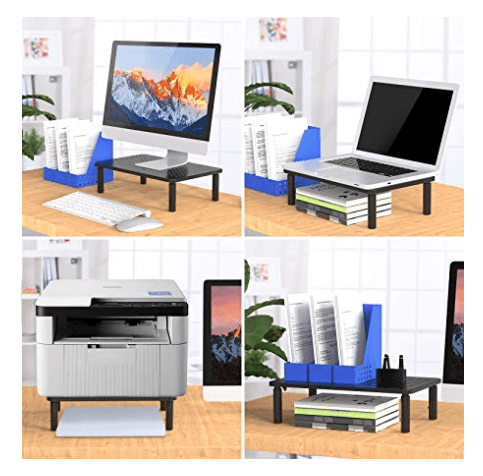 We spend a lot of time sitting on the chair during working hours and the poor sitting posture can harm your health a lot. Wrong sitting posture can cause many health problems such as:
 Back, shoulder and neck pain
 Poor digestion
 Misaligned spine
 Impaired lung function
 Poor blood circulation
An additional monitor stand will help you fix your body posture resulting in better spine and overall health. This tool comes with three different height adjustments and will help you keep your monitor at a comfortable height.
9. Accessory Organizer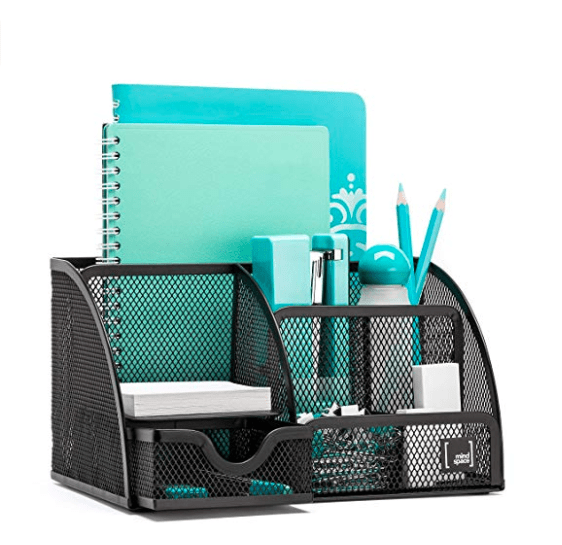 No, it isn't an electronic gadget but can be proved worthy in organizing your office accessories in a much better way. This office desk organizer has 6 different compartments which are made with sturdy, lightweight and mesh material. The smooth and safe CBS coating makes it much safer to use while you are dealing with a lot of this and that at the office.
10. Smart Coffee Warmer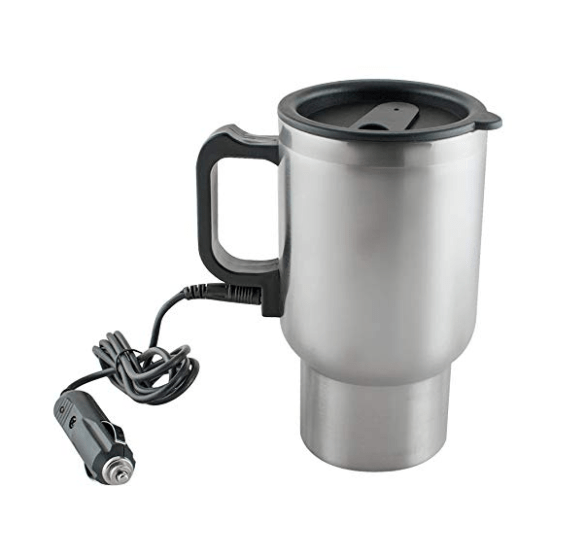 A few cups of coffee loaded with caffeine and antioxidants will keep you more motivated and focused throughout the whole day. Sipping a cold coffee seems uninteresting and loses the taste and flavor, thus you must make an effort to consume hot coffee every time.
A smart coffee warmer will keep your coffee warm and packed with flavor every time. No matter even if you are traveling, you can use this smart gadget inside your commute also in order to keep your coffee and tea warm.
11. LED Clock Fan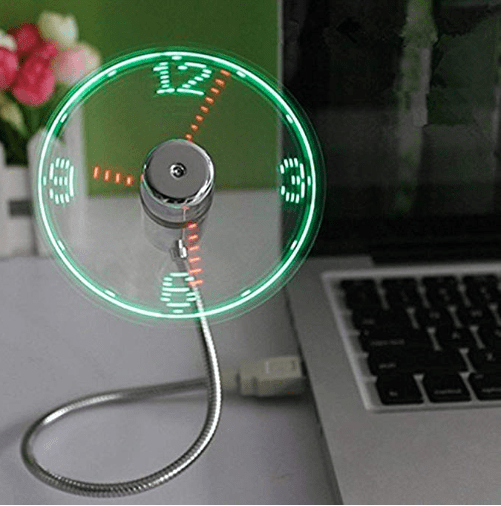 Nothing could be cooler than this LED clock fan. This dual-tasking smart gadget will provide soothing breeze of air and will tell you the time too. A gentle breeze will refresh you when you are getting overwhelmed and frustrated with your office work.
Specifications:
 Blade made with soft PVC
 Can be plugged in your notebook and laptop easily
 Provide gentle refreshing breeze
 Real-time clock display
12. Safe Box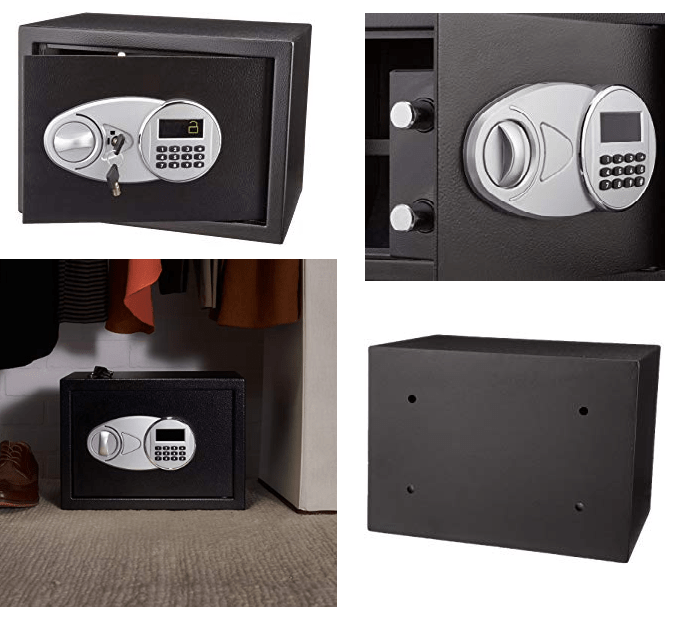 There is a lot of office things needed to be kept confidential and here this smart safe box will come handy. Whether you are looking for a safer place for some of your files, documents, tools, memory drives or anything else, this safe box will help you do that in a more easy and secure way.
13. Smart Power Strip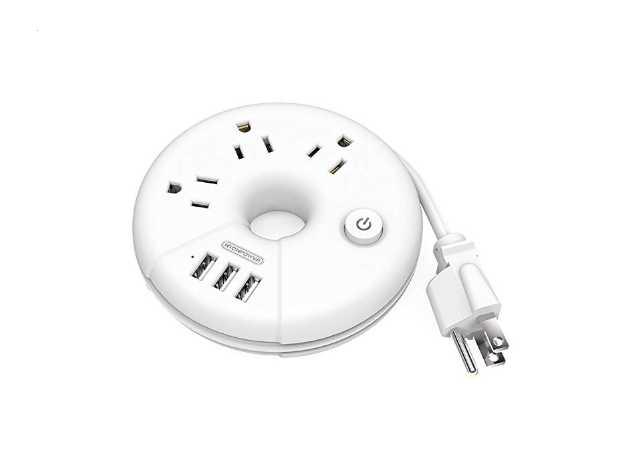 The older version of power strips contains only a couple of outlets, nothing more. Its 2020 and the time has come to upgrade each and every office device. This travel power strip can be used in your office and undoubtedly a great travel device.
This smart office gadget comes with 3 power outlets and 3 USB ports too. You can charge your USB devices and provide power to your office devices at the same time using this smart and innovative power strip.
14. Mini Projector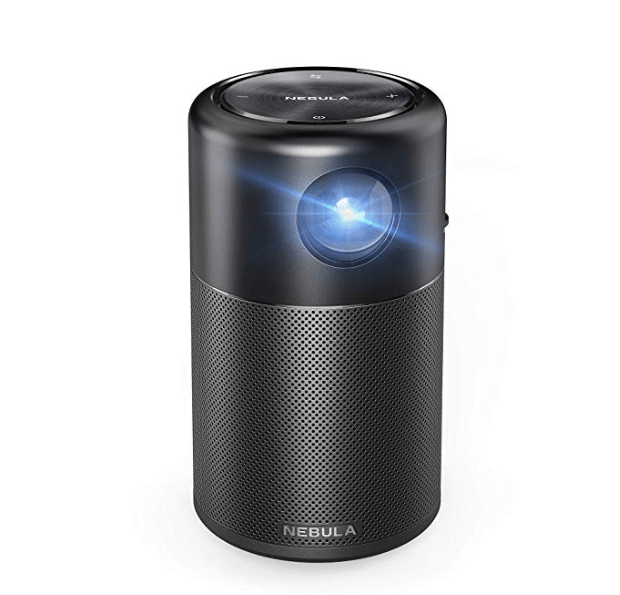 Projectors are one of the office staples no matter if you work on a huge corporate office or own a small home office. Get your all kind of presentation job done with this portable and quality mini projector. Project your work on a comparatively bigger screen and will make a huge difference no doubt.
This Wi-Fi enabled device is highly portable and easy to use. You can even stream your favorite movies and TV shows no matter wherever you are.
15. CUJO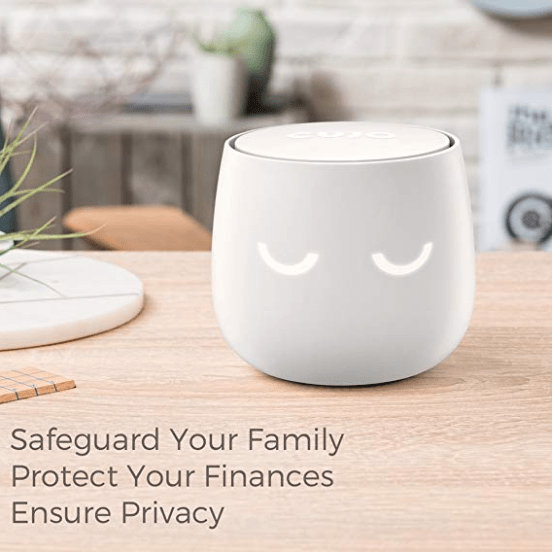 Big offices and corporations have high-end expensive security systems to guard their devices and networks against suspicious elements but that wouldn't suit your small home office. You will need a smaller and portable version of a security system and CUJO could be the perfect device for the same purpose.
No worries, CUJO will brilliantly save your office devices connected with the internet from bugs, malware, and hackers. If you are looking for its features there are many and some of them listed below:
 CUJO capable of securing devices connected with Wi-Fi
 Brilliantly engineered for detecting and blocking malicious sites, viruses, and hacks
 An ideal gadget for parental control
 Having great compatibility with both Android and iOS devices
 Easily controllable with your smartphone
Bottom Line:
Almost every people doing a 9 to 5 job has dreams and goals in their life and everybody is making great effort to achieve those goals. In this era of intense competition, productivity matters a lot and owning a handful of smart office gadgets will help you boost your performance no doubt.
Read: Top 12 Must Have Gadgets for Students
I have put great effort into creating this list of worthy office gadgets and I am sure you will find it useful. Before investing in these devices and tools make sure they are capable of fulfilling your needs. Flooding your working desk and office area with tons of unnecessary gadgets wouldn't be a great idea.
Read: 10 Amazing Gadgets you should need to install in your Garage
Best Smart Gadgets that will Help your Kids Improve at Sports
12 Gadgets That Every Student Needs
10 Smart Home Products for Renters
20 Online Resources and Productivity Apps for Online Business Owners