"Time isn't the main thing. It's the only thing." A saying by Miles Davis expresses that time is the only thing we should worry about. In our everyday lives there is just so much to do that keeping track and staying in a routine becomes very hard.
Read: 8 Effective Time Management Techniques at Work
If you focus on work then sometimes health gets compromised and if you focus too much on health and fitness you might feel left out on leisure activities. Life is quite tricky to balance and that is where you require a helper. In this article, we will introduce 10 time management apps to you which will make sure you do your work on time without compromising on a richer life.
Time Management & Tracking Apps for Employees
ProofHub – Project Management & Collaboration App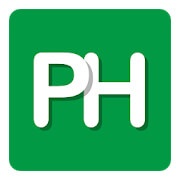 This app makes collaborations easy. It's very easy to use. You can add manual timings for a task and once a task begins it keeps track of every hour and then adds the figures into tables that are easy to evaluate. You can keep a check on your efficiency and your team's productivity through this app.
Another great feature is that it integrates with other apps like FreshBooks so you can get additional functionality like easy billing, file sharing, group chat, etc.
It works for iOS as a web extension and Android.
Download From Play Store Download Apple App Store
Learn More: 10+ Best Time Management Apps for University Students
Hours – Time Tracking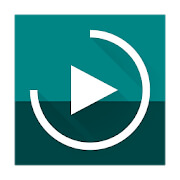 Now here comes a simple app for people who like to keep things straightforward. With Hour, you make a simple timetable with color-coded tasks. Once you assign time to a task you can drag and change the time if you want to make any adjustment.
It's simple, quick and it's great for people on the go. If you are an employee who wants to be on time but doesn't have time to dive into complicated apps, then this one is for you!!!
It works for iOS and as a Web extension.
Download From Play Store Download Apple App Store
monday.com- Work Management & Team Collaboration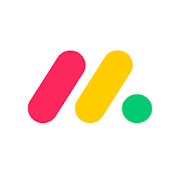 2019, Webby Awards winner will surely not disappoint you. You and your team can manage tasks by assigning owners to each, set start time, time duration, and integrate with other tools. You will save precious time while your team knows what their duties are through the app.
You can see reports of how the team and you performed to make sure the mistakes that were made are not repeated. It's easy to use, customizable, and definitely worth the try.
It works for Windows, Mac, iOS, and Android
Download From Play Store Download Apple App Store
Productivity.io-To Do List, Habit Tracker & Goals Planner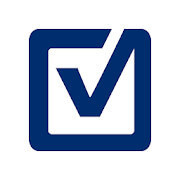 Now, this app is a little advance. It's suited to agencies for better time management. It will track the workflow of your team and you to make sure everything stays according to the desired workflow. It also comes with a "Heatmaps" feature to see which employee is getting too much work and which is getting just enough of it.
You can check for time delays on the time tracker and assign tasks based on certain durations. The calendar and "Company Time" will help you stay on track along with your team.
It works for Windows, Mac, iOS, and Android.
Download From Play Store Download Apple App Store
Nifty-Manage Projects & Tasks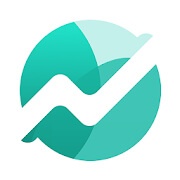 It's great for both teams and individuals. Here you can check for your team's logged hours for a task and also get detailed reports to understand where the team lacks. You can turn on the tracking and turn it off anytime. You can also merge it with tools like Zapier to get the best of both worlds.
It works for Windows, Mac, iOS, and Android.
Download From Play Store Download Apple App Store
Harvest-Time & Expense Tracker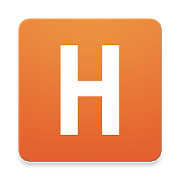 If you are new to managing a team then this app can help. You can manage your time and your team's tasks with this app. Your teammates can stay on time using it and you can see all tasks and activities on your administrator account.
It integrates with other apps and has its own invoicing tools and employee scheduling app if you want to use that. It basically comes with tools that keep you covered so you don't miss out on any functionality.
It works on Android, macOS, iOS, Windows, other web apps via integration and as a web browser extension.
Download From Play Store Download Apple App Store
Recommended: Best iPhone Apps for Document Management On The Go
Everhour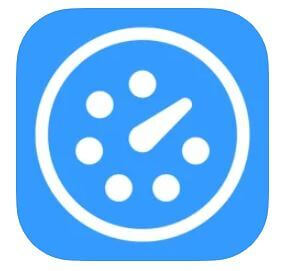 If you want to speed up your old-time management app then you should try this one. With this app, you can see employee logged-in times, how much they worked and when they start and end the task. It doesn't work offline but you can find integration to make that happen as this app does integrate with many other apps. The best part is that it's fast and lightweight.
It works like a Web browser extension, on other web apps via integration and on iOS (beta).
ClickUp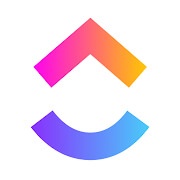 This one is a cloud-based app for time management for teams and businesses. It comes with all the features that will get your work done in one place. From multiple viewing to reminders and to-do lists, and lots of integrations, you will find everything you need to manage all your teams.
It's customizable and works on Windows, Mac, Android, and iOS.
Download From Play Store Download Apple App Store
Asana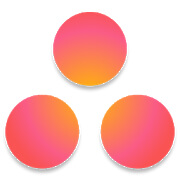 Last but not least this is the app that I personally use as a writer. The administrator assigns a task and anyone in the team can see that through their email IDs each day. You get email notifications and when each task is completed, newly assigned, overdue, or due for a long time, you and your team can see that.
It's a great platform for the exchange of files and managing time well. It's the simplest app you will see and comes with over 100 integrations. It's available on iOS, Android and can be used on the web.
Download From Play Store Download Apple App Store
Desk time-Time Tracking App For Businesses & Freelancers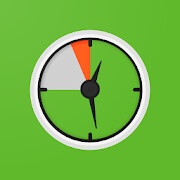 As an employee spending a lot of time on your desk is natural but what if you could see your healthy and unhealthy browsing activities? If you can see how much time you waste online, maybe you can fix your habits.
With Desk time you basically add sites to "productive" and "unproductive" categories and then when you view them the app will add sites into the two groups accordingly. This way you and your employer can see your productivity rate and you can improve with time. E.g. if you work for a summer camp and you are focusing more on Facebook than on children's activities then you can get into trouble.
Learn: How Social Media Affects Student Time Management
A 2019 report by Hootsuite and We Are Social shows that an average person spends 6 hours online which is 100 days a year. Isn't that too much? If you think you are hooked to the internet then this app can save you!!!
It works for Windows, Linux, Mac, iOS, and Android
Download From Play Store Download Apple App Store
Conclusion
In this article, we saw 10 time management apps that you can use as an employee to keep your work and your teams work in a flow. Desk time will keep wasteful web surfing to the minimum, Asana is pretty simple, ClickUp helps you keep a centralized system to manage time, Everhour speeds up your game, Harvest comes with its own tools for all your needs, and Productivity has a unique "Heat maps" feature to make sure no employee is overburdened.
Nifty, Monday.com, and Proofhub are simple and easy apps for everyone. Hours come with an easy drag option to change time durations and color-coding makes sneak peeks convenient. All in all these apps are all great in their own ways.