Do you recall those inconvenient and stressful situations when you need to get your paperwork done, but unfortunately you lack of means to do it? In other words, the computer is out of your reach, or you don't have time to meet with a client to close the deal, legal or bank services are currently unavailable and many other common annoying work situations. If you were nodding while reading this introduction and thought: "Yeah, I know exactly what you mean", then keep on reading this article carefully and find out what you can do to handle these situations successfully.
Even though you are far away from your computer, you have your little friend smartphone by your side. This means you have all the necessary resources to manage problematic paperwork wherever you are. Given that there are many helpful document management apps, you will be able to do your work as if you are sitting in front of your desktop computer.
That's great, but there are numerous apps on the App Store, who has time to try them out? That's why today we'll suggest you some useful iPhone apps that we found for you.
Remote File Manager is a business app that enables you to directly access your files on remote computers and cloud storages, such as Dropbox, Google Drive, SkyDrive and many others. Whether you have Mac, Windows or Linux operating system, you'll be able to access your documents from your iPhone without a difficulty. This is pretty convenient when you need to immediately modify some documents or simply send a copy that you have on your computer. So, this is a nice tool to manage all your files every time you need it, without occupying too much memory on your smartphone.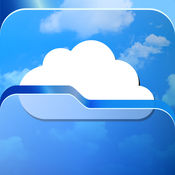 Pages is a productivity app that will help you quickly create documents, reports, presentations or whatever you need for an effective correspondence. Just choose one of the designed templates or select a blank paper to smoothly add text, images, shapes and more, in no time with a few clicks. This is quite useful when you need to present your data, research or simply when you need to make your portfolio and your favorite Word is out of reach. Who knows, maybe this is an even more elegant solution to create visually appealing documents that will present your ideas and conclusions better?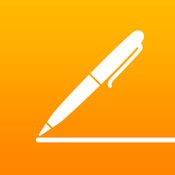 Scannable is a must-have app if you work with both paper and digital copies. It will allow you to scan paper documents, receipts, whiteboard notes, business cards and any other piece of paper that comes your way. Later on, you can save it or share it with your clients or colleagues. This is perfect for collecting travel receipts for later reimbursement or having all your business contacts at one place, directly in your contact list. Also, it will facilitate sharing of your hard copies, but their digitization, as well. This handy app will transform your iPhone into a portable scanner and help your manage your paper documents efficiently.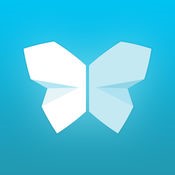 PDF Merge is a convenient document management app that enables you to combine two or more PDF documents into a single one. Likewise, you can add files from Gmail, Google Drive, Dropbox, Box, and OneDrive. This can be pretty helpful since nowaday there are numerous different PDF files and quite often you need to gather all that pieces of information in one document. Naturally, you don't want to squander your time and retype everything. So, next time when you need to compose a report, put all invoices in one place or to arrange business offer, save your time with this productivity app.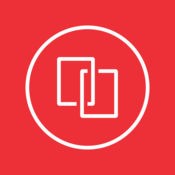 Hope these apps will give you a hand with managing your documents on the fly and that you'll get your work done prosperously and in no time.