Anglo-Saxon, commonly known as Old English, is the initial language version between the 5th and 12th centuries. The language is preferable for communicating among Eastern and Southern Scotland (England) people. Old English is a dialect for the Germanic tribes in England which can be used well through Old English Translators. The language became the official language as the Germanic tribes were invading and gaining dominance over several parts of England.
Read: 10 Free English Grammar Learning Apps for Students
The language abolished the Roman language that the Romans used while ruling the country. People who studied art know the difference between Old English and modern-day English. However, the changing times have brought changes in the language, and the Old version is almost forgotten. Nowadays, Old English texts are hardly seen and heard. However, the study of the language helps understand different expressions, structuring, and words in other contexts.
Learn: Best Apps for English Language Learners
There are various ways to translate the English language into its Old version and recognize the dramatic changes in the language over the past centuries. It further helps understand the rich cultural sensibilities and information about Anglo-Saxon England, citing their vivid culture, disciplines, linguistic prowess, and much more.
Why is Old English Difficult to translate?
Today's English version is completely different from Anglo-Saxon culture. Everything is different from jargon, grammar, verbal framework, and more. The Old English version was practically based on four principal vernaculars; Northumbrian (first to deliver writing), Mercian (the language of the Midlands), Kentish (The grammar of the southeast territory), and West Saxon (the language of Alfred). The Old English is the collected surviving writings of all these vocabularies and is quite contrary to the current understanding of the language English.
Learn: 10 Practical Ways to Motivate Yourself to Work on Your English Skills
Whether you are an author, writer, or a persuasive user of the early English language, options are available aplenty for you. The applications help translate Old English into various languages such as French, Romanian, Russian, Hindi, and Chinese. A wide-scale application makes forward-looking translators stand out and be distinguished from people who want to rekindle the ancient cultural heritage.
Some of the Prominent Free Old English Translator Websites
1. Old English Translator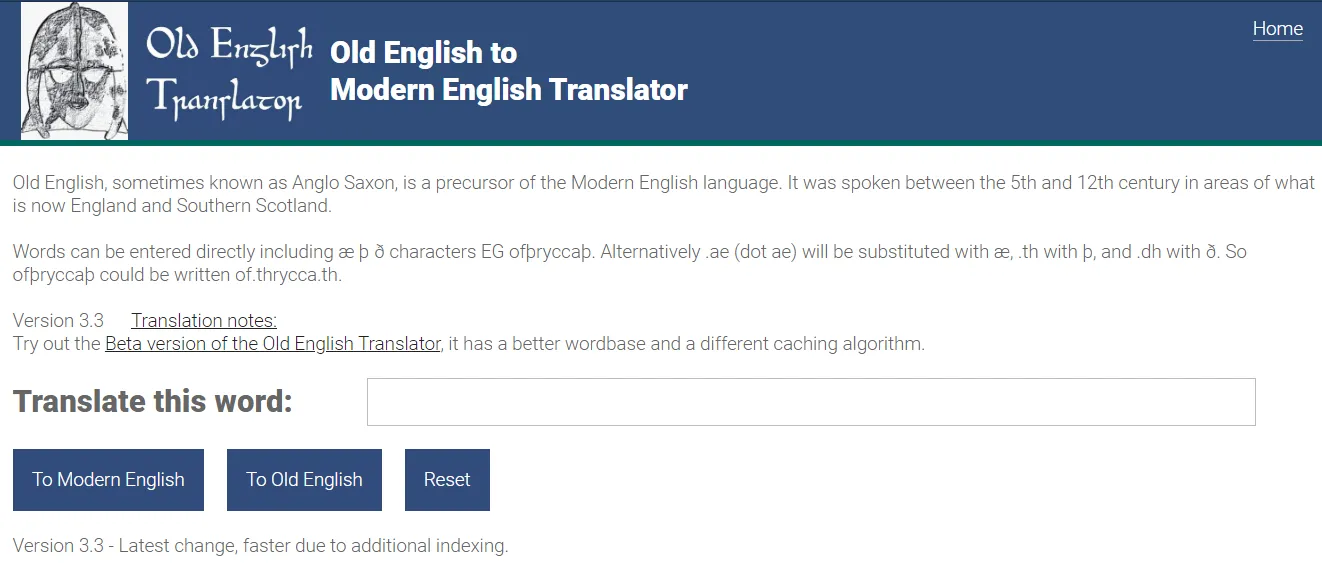 Robust, versatile, multiple, and efficient, Old English Translator interprets an Old English word into Modern English. It offers the most straightforward technique to get the real meaning of the Old English words within a few clicks. The tool emphasized using the arched language with multiple structures and implications for numerous cases. The old English Interpreter offers various case closures in its platform to calculate the definition effectively.
The software benefits writers and educators to use their ideas and opinions in entirely ancient and long-lost epics and creative works.
The software helps in listing tools that translate many languages by providing enriching vocabulary, word choices, sentence structuring, syntax, and much more. The software allows users to gain profits and create remarkable works by adding their inputs.
Features of Old English Translator Tool
Translate words into modern and old English
Shows Recently translated OE words
Shows Random Old English Noun
Shows Singular, Plural Words
Three matching forms
Easy to use and Free
Visit Website: https://www.oldenglishtranslator.co.uk/
2. Lingojam Old English Translator

Lingojam Old English Translator is a reputed and fantastic component of changing advanced English content into early English. It is a great and professional app that takes complete responsibility for the decryption of the material or scripts. Old English translators such as Lingojam are meant for enhanced efficiency and productivity by providing Easy all-round translation apps that can convert even complex and complicated sentences within a few clicks. It even facilitates accessibility to use more software in the right direction.
The platform helps select the tools that suit the users' requirements by giving the best possible results instantly and conveniently. Thanks to the internet, many software offering Old English Translation is available easily online. Some websites do not cost anything and let users avail the benefits right away. A few software requires users to pay a nominal fee to help their extended services while opening doors for a wide range of scalability and services.
Features of Old English Translator Tool
Generate Random Sentence
Free to use.
English to Shakespearean translation
Translator lookup on each word to generate the Old English text
Elizabethan translator
You can create your own translator.
They have more than 50 kind of translator like Fancy Text Generator, Wingdings Translator, English to Ned Flanders, Numbers To Words, Morse Code Translator, Aurebesh Translator
Visit Website: https://lingojam.com/OldEnglishTranslator
3. Babylon NG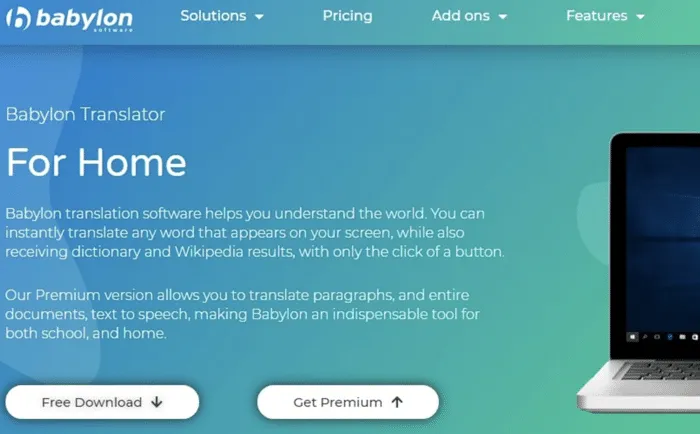 The versatile tool allows translators to translate Old English Words into multiple languages, including Arabic, French, Italian, German, Hebrew, Japanese, and more. It offers extensive customization opportunities for users to allow distinguished software available. Old English Translators applications are available for Apple iOS and Android smartphones. This software can be installed easily without paying anything. Old English apps offer free yet impressive services to spend a small amount on getting a data card. Easy Old English translators are the best way to enjoy the ancient English language that offers an insightful connotation for establishing a futuristic English version.
Features of Old English Translator Tool
Free and Paid version for Desktops
Available for Private, business and enterprise as a translator.
Human Translation, Language learning, Talk
Visit Website: https://www.babylon-software.com/
4. Fun Translations

Another important and credible translation for Old English that offers a multilingual interpreter. The app carries out the responsibility of an efficient and durable Old English interpreter. The webpage provides a range of apparatus choices and highlights the free results. The website allows you to get into the site by looking down a smidgen by helping them discover a book box passage. The application processes the request and displays the output in a yellow color text area. Herein, the users can analyze the text and move it to the place of choice.
Features of Old English Translator Tool
Convert from Modern English to Old English
Android and ios apps
Shakespeare Translation API
Shakespeare Translator
US to UK English Translator
UK to US English Translator
Postmodern Translator
Visit Website: https://funtranslations.com/oldenglish
5. Old English Dictionary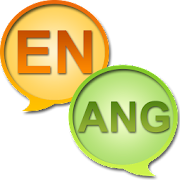 The software allows access to extensive libraries created for the sole purpose of easing the process of translation. It has advanced features to add versatility to the Old English language. Herein, users can get Old English terminology, decipher the words and use them in the Anglo-Saxon Word connection. It is an Android-oriented platform that can easily download from the Play Store. The app allows the application platform to decipher the front-line English term into early English.
Features of Old English Translator Tool
Shows your words History
Shows Favorites
You can Manage your History and Favorites lists
Lots of settings and functions
Word spelling, using Text-To-Speech module
Context word search
Random word of the day widget
Visit Website: https://play.google.com/store/apps/details?id=ru.vddevelopment.ref.enangen.free&hl=en
6. Freelang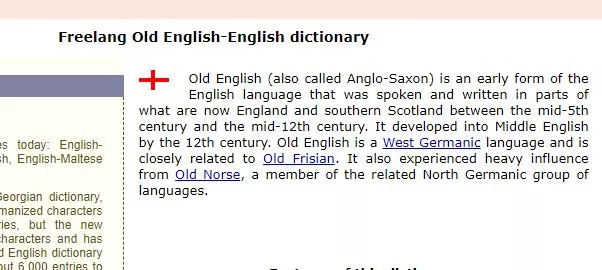 It is a free-to-use online app that lets you use early English interpreter devices by adding customized features and remote accessibility from PC and Android devices. As a recommended product that lists out the main words from the early era in English and allows an easy translation. Easy translation will help you get a free online interpretation to improve productivity.
Features of Old English Translator Tool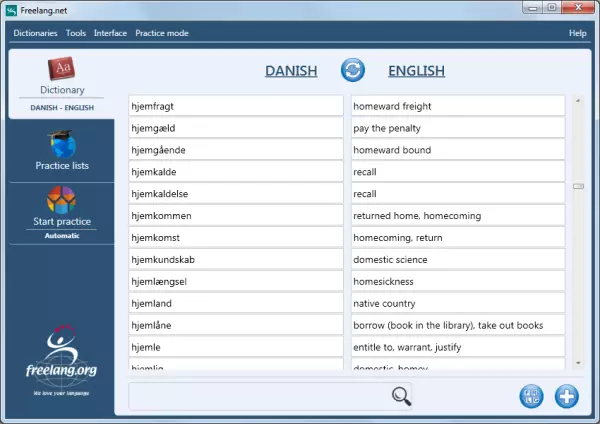 Free Download available for Windows or Android devices, also online available
You can browse both the Old English-English and the English-Old English lists.
You can play with words by your own.
Look up a word in the list
Add your own words
Edit or delete an entry
Learn words at your own rhythm from a personal learning list
This dictionary was made by Robert Bassford
Old English > English: 32,499 words
English > Old English: 25,221 words
Record the pronunciation of words
Browse a text file and see the translation of words
Create new word lists
Visit Website: https://www.freelang.net/online/old_english.php
7. Old English Vocabulary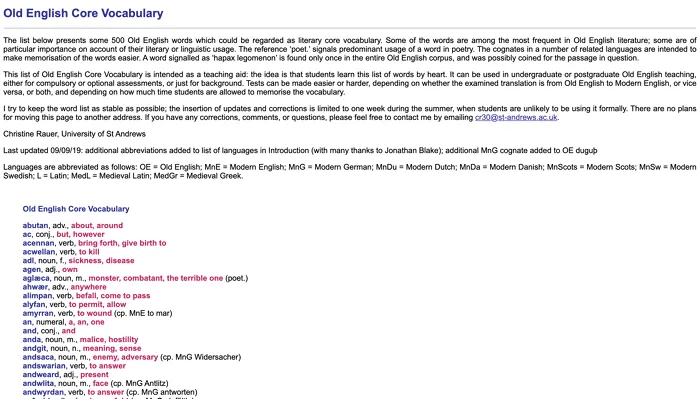 The software lists out the essential Old English words and their translations, helping people write articles. They usually feature some 475 Old English words that can be regarded as the powerful dictionary for Old English. Besides using the early English words, they also feature the phrase's grammatical or language use, enabling users to memorize names simpler.
Features of Old English Translator Tool
500 Old English words
Shows Old English Core Vocabulary
Old English literature words
Last updated 29/11/2021
Visit Website: https://www.st-andrews.ac.uk/~cr30/vocabulary/
8. EOW: Onstigende Wordbōc English

EOW is an Old English interpreter that aims to decipher single words from New English to Old English used centuries ago. The platform uses almost 5000 Old English words and 5500 Modern English words. EOW can be used to fulfill the needs of either Anglo-Saxon or current English words. It is composed of macrons to show the length of the vowel as well.
Features of Old English Translator Tool
5070 Old English words and 5829 Modern English ones
Generate Random words with translation
Easy Search & Filter Options
It shows Part of Speech along with Inflections
This project was done purely for fun by a dedicated amateur
Visit Website: https://hord.ca/projects/eow/result.php?nt=habban&l=ang&match=word
9. Majstro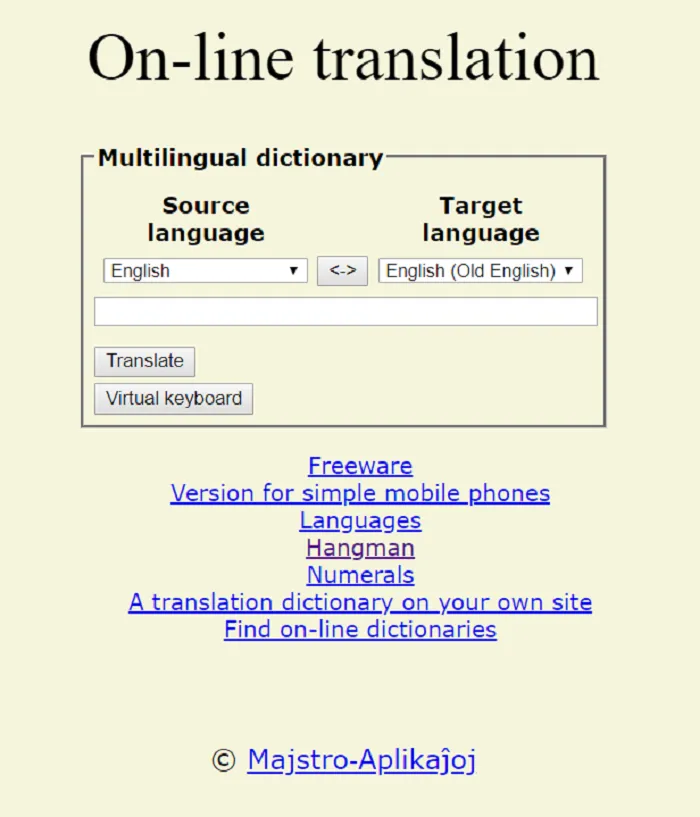 Majstro is described as a web-based English Translator to insert the needed expression to translate, and it switches from early English to prevailing English. The app includes several specific highlights, such as Hangman, Multilingual Translating Word Comparison, English-German Word Comparison, Translation of Sentences, and so on. With features like easy-to-use keyboards and others, the app writes in various foreign languages.
Features of Old English Translator Tool
Freeware and Version for simple mobile phones
Multilingual translation dictionary
English-German dictionary
Translation of sentences
Support multiple Languages
Virtual Keyboards
Find on-line dictionaries
Widget of HTML, i frame,PHP for your website
Visit Website: https://www.majstro.com/Web/Majstro/home.php
10. Glosbe Old English Translations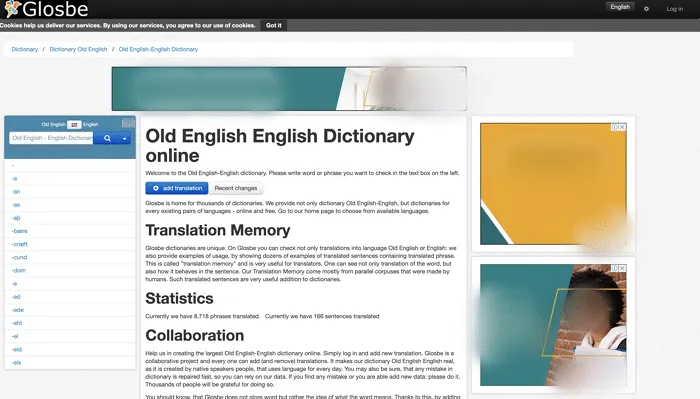 Glosbe Old Translator is a proven and recognized online interpreter that easily translates Ancient English to New English and vice-versa. The working process of the tool is very easy. All you have to do is press the 'Interpreter' button on the left and type a phrase in the platform on one side of the 'Decryption Key' button. By doing so, submit the text and get the results instantly.
Features of Old English Translator Tool
Interprets Ancient English to New English
5,947 Phrases and Dictionary builder
Pronunciation recorder, Add translations in batch, Add examples in batch
Transliteration, All dictionaries
Visit Website: https://glosbe.com/en/ang/
11. Old English Translation Services

Old English Translation Services is an advanced and proficient interpretation platform from English to Old English and vice versa. The application helps interpret Old English to and from many other world languages. It is a powerful tool that converts the software into more than 100 distinct dialects. The platform is used by different entities, including web journals and small, individual locales, free site interpreter devices, and WordPress modules.
Features of Old English Translator Tool
Convert into more than 100 distinct dialects
Translate Old English to and from any other world language
Online translation, Professional Human translation, Translation plugin for website
Old English Document Translation, Old English Multicultural Marketing
Old English Voiceovers and Subtitling, Old English Staffing Solutions
Old English Simultaneous Interpretation, Old English Typesetting and Graphics
Old English Linguistic Validation, Old English Transcription, Old English Deposition Services
Old English Consecutive Interpretation, Old English Document Management
Old English Virtual Data Room Services
Old English E-Learning Support
Visit Website: https://www.translation-services-usa.com/languages/old_english.php
12. Font Villa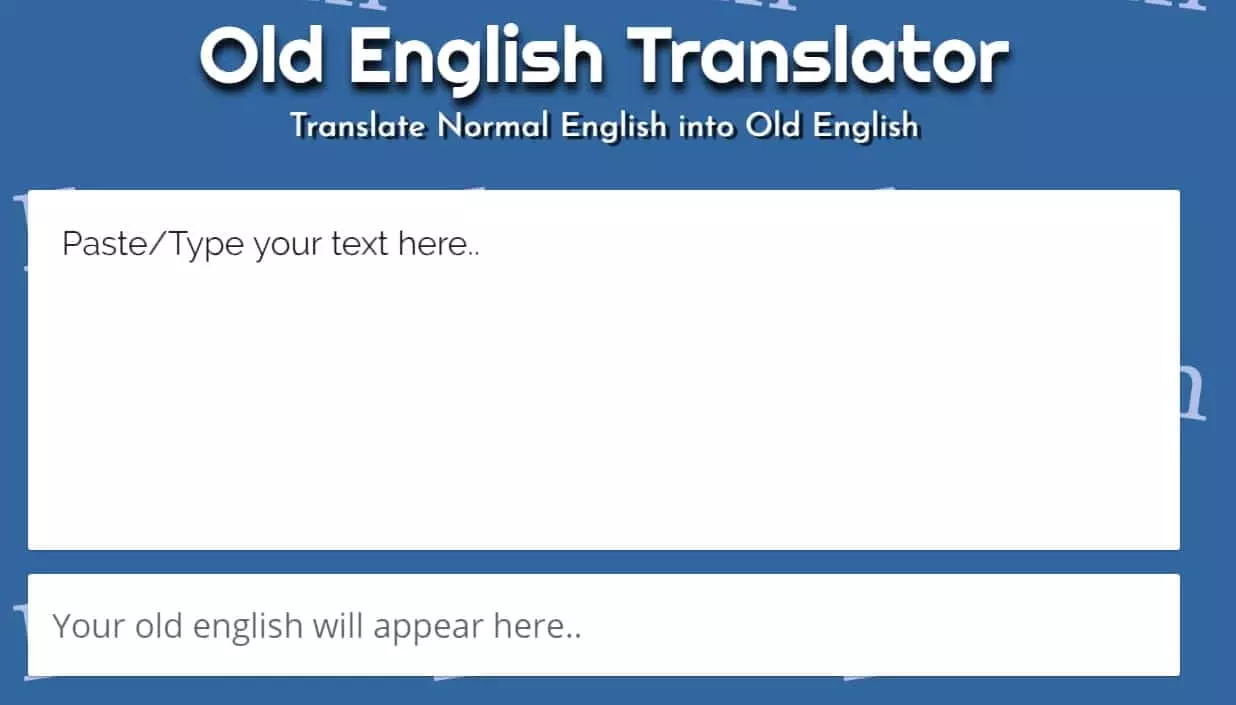 Font villa Translate Normal English into Old English.
Visit Website: https://fontvilla.com/old-english-translator/
Old English Translator Tools
Lexilogos
Visit Website: https://www.lexilogos.com/english/english_old.htm
Shmoop
Visit Website: https://www.shmoop.com/shakespeare-translator
omniglot
Visit Website: https://omniglot.com/language/phrases/oldenglish.htm
Old-Engli.sh
Visit Website: https://old-engli.sh/dictionary.php
Anglo Saxon old English translator
Visit Website: http://elizabethanenglandlife.com/anglo-saxons/anglo-saxon-old-english-translator.html
deepl
Visit Website: hhttps://www.deepl.com/en/translator/q/en/old/de/alt/58bb16b1
The Final Verdict
Old English translators are the best platforms to rekindle the ancient language in the modern world. The platform serves as a learning platform for students to dig deep into past expressions, constructions, word choices, and much more. Such a platform helps prolong the lives of a language while remembering the ancient contributors and their understanding of the subjects, world, and much more. These platforms are mainly useful for educators who want to translate more and more assignments or teach class lessons.
So, why wait? Choose a great quality and special software that opens doors for a better and new understanding of the ancient English language within a few clicks. Use only recommended software that gives the desired results within a few clicks is suggested.