Social media's ever increasing importance from a marketing perspective makes it a must have strategy for almost any business that seeks to augment its online presence, branding and sales.
Popular social media platforms like Facebook, Instagram, Twitter, Tumblr and LinkedIn have visitors in several millions on a daily basis. Now for a business to successfully exploit these platforms is a daunting task in itself.
As this requires timely media posts handling, continuous engagement with the target audience, acquiring of quality traffic to the business website, creation of fresh and up to date content that rhymes with a company's brand – and bring in the desired number of sales – finally.
But for any size of business, the real worry is:
What free tools are there that best address all of your social media marketing concerns as a social media agency or any other business? How to save the time wasted on posting the same marketing material across several different social media platforms? What tools to use that'll get more done in less time and finances with maximum results?
In this article, I shall discuss the 10 problem-solving social media marketing tools for your business needs. And yes!! They come for free too!
10 Free Social Media Marketing Tools You'll Regret Only If You're Still Not Using Them
For Managing Posts
1- Buffer: Social Media Management Software for Growing Brands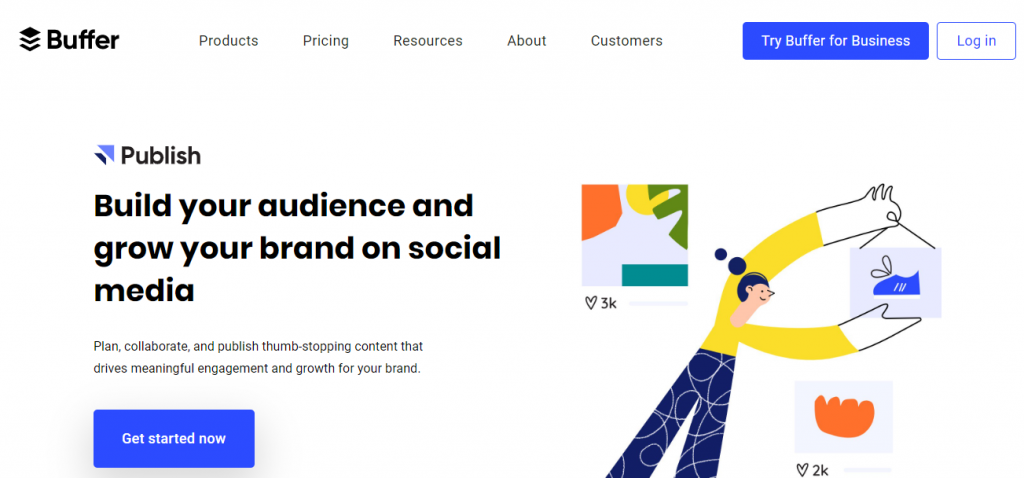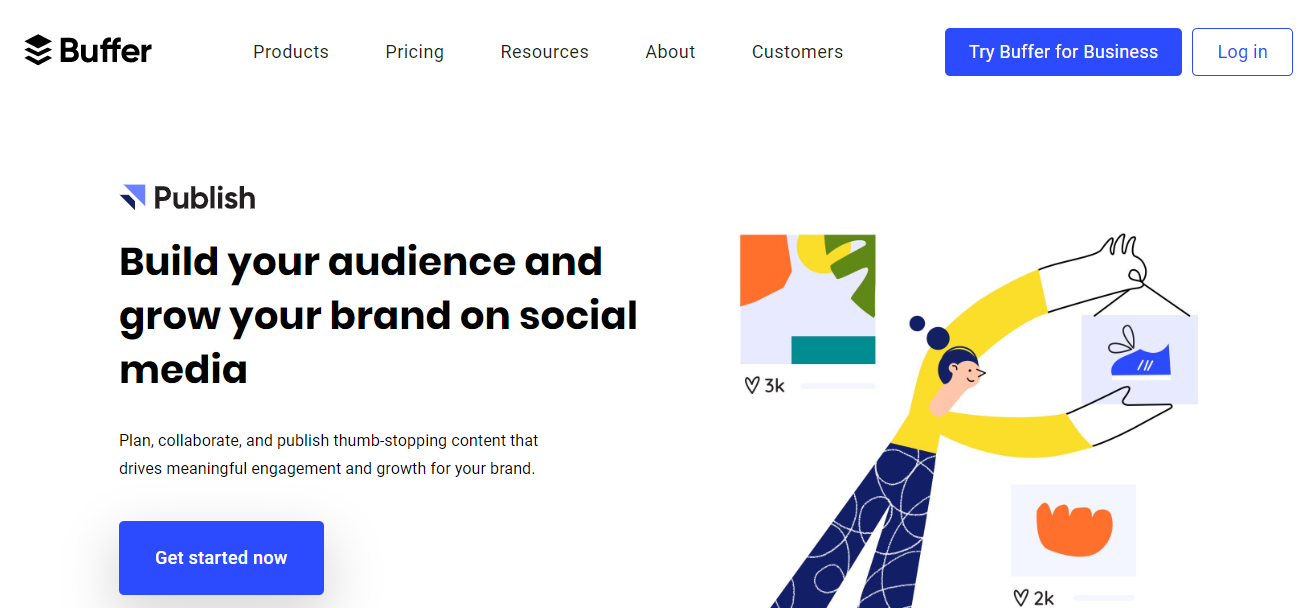 The first tools to get started here with, is Buffer. Buffer is an awesome tool for well organizing your social media marketing material and posting activity on famous social media platforms.
They have a free trial package, named "individual", is free of cost that allows you to:
➔ Keep multiple (up to 3) social media accounts updated easily – so you don't have manage accounts separately.
➔ Tweets and status updates can be posted across several networks allowing integration (between Facebook, Instagram, Twitter etc.) at the same time.
➔ Set predetermined timing for publishing a post – so you enjoy an automated experience.
➔ The basic analytics feature allows keeping track of the number of clicks, potential reach of your posts and number of shares, so you know when to and what to post.
Reviews:
Overall rating: 4.5/5
Ease-of-use rating: 4.5/5
Upgrade Options:
❏ Awesome $10
❏ Small $99
❏ Medium $199
❏ Large $399
Who Should Opt-in for Buffer?
★ Preferably suitable for small-business managers who seek to manage marketing with a good range of rich-features, and that they have just one social media profile to manage.
2- Hootsuite: Social Media Marketing & Management Dashboard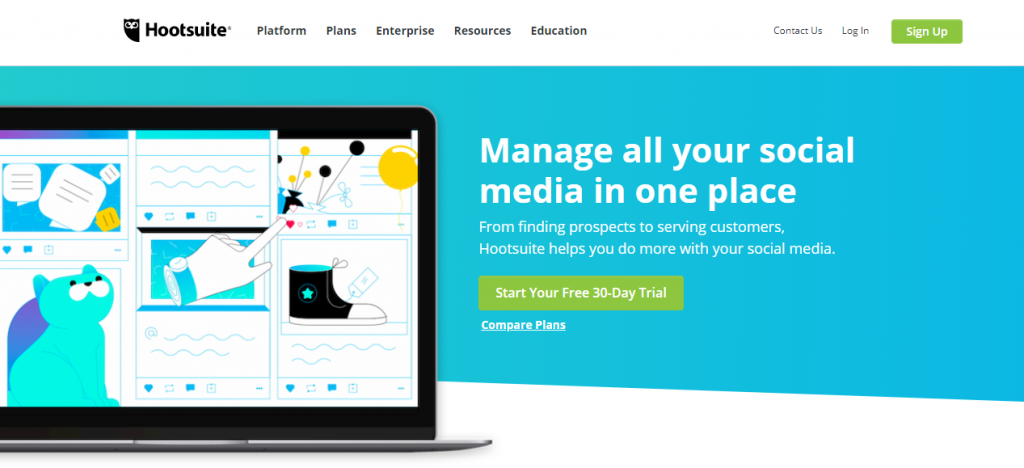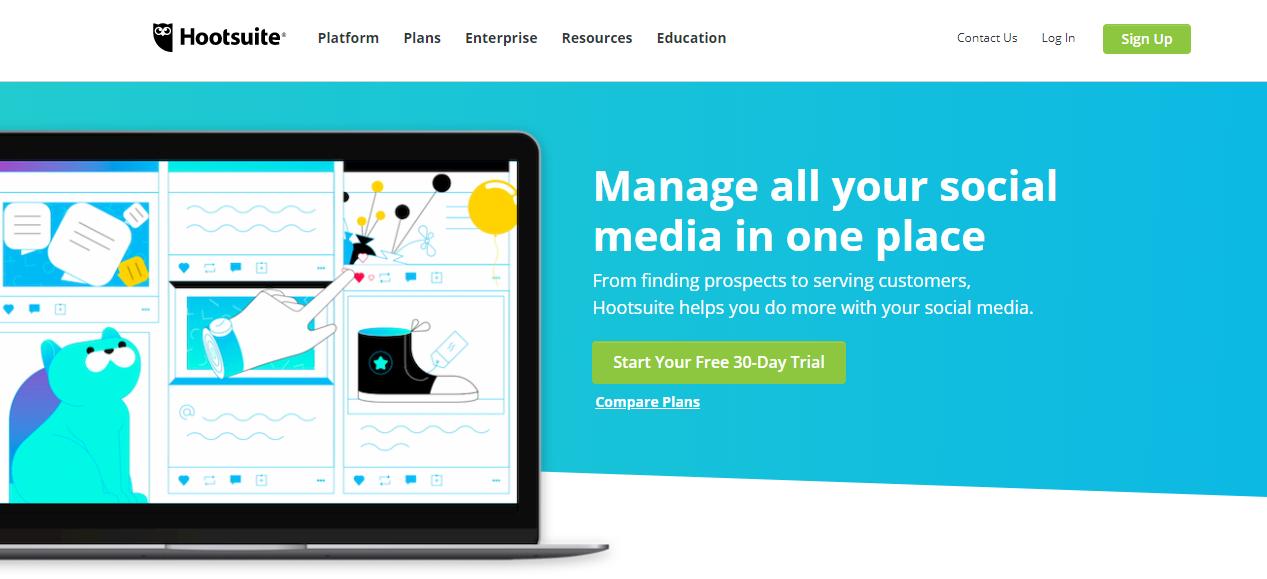 Just as other good posts management tools, Hootsuite offers both freemium and premium plans.
In the free plan, you'll be able to:
➔ Up to 3 social profiles can be managed
➔ Schedule 30 posts beforehand
➔ Merge with up to 150+ paid and free apps
➔ Collaborate with team members with Hootsuite's built-in team work features
Reviews:
Overall rating: 4.5/5
Ease-of-use rating: 4.5/5
Upgrade Options:
❏ Professional $17.79/half month
❏ Twitter Unlimited $6.97/half month
Who Should Use Hootsuite?
★ Medium and small-sized businesses that want to collaborate in a teamwork environment specifically when planning social media marketing via Hootshuite.
3- SocialOomph: SocialOomph – The Best Social Media and Blog Post Scheduling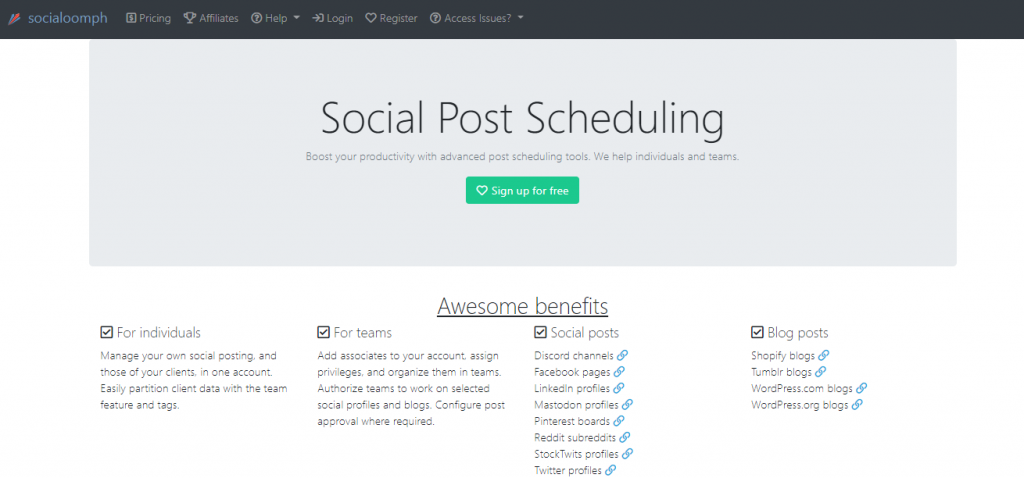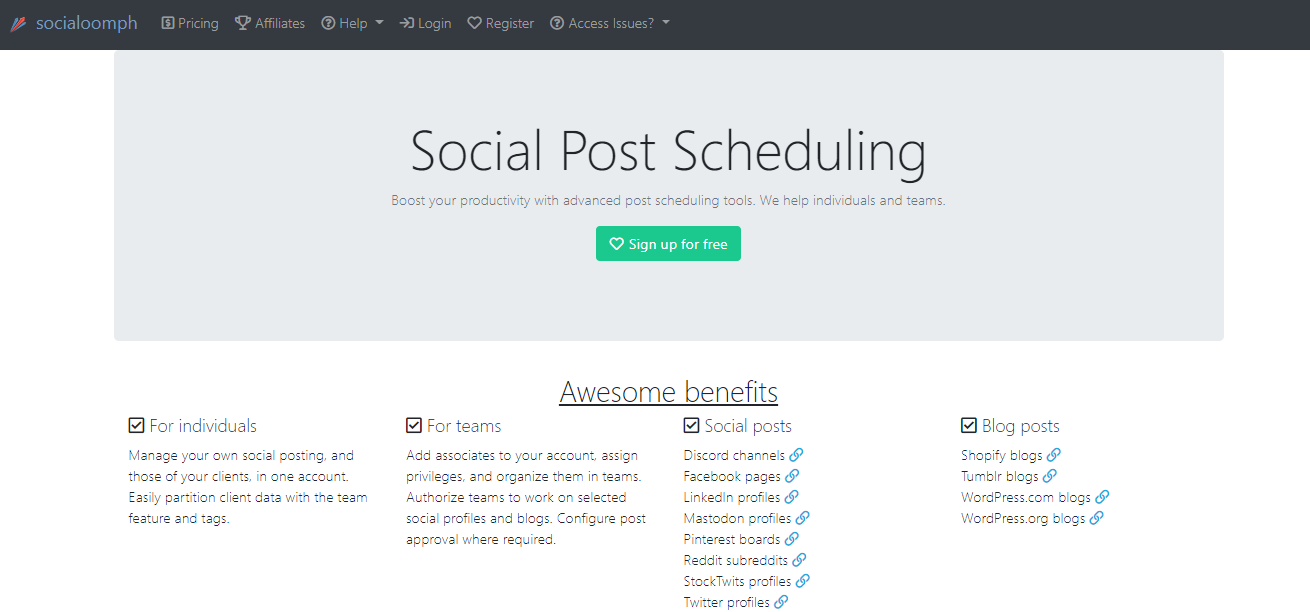 SocialOomph is another social media management tool that functions with Facebook, Tumblr, LinkedIn, Twitter, RSS Feeds, Plurk and blogs too.
Free version of SocialOomph allows users to:
➔ Easily schedule tweets along with the ease of finding the right keywords for posts.
➔ You can shorten the URL and keep track of the number of clicks on it.
➔ Optimize up to 5 Twitter accounts at the same time.
Reviews:
Overall rating: 4.5/5
Ease-of-use rating: 4.5/5
Upgrade Options:
❏ Professional $17.79/half month
❏ Twitter Unlimited $6.97/half month
Who Should Use SocialOomph?
★ Small business marketing managers that seek to better the engagement on Twitter, Facebook, and LinkedIn.
4- Friends+Me: Share to ANYWHERE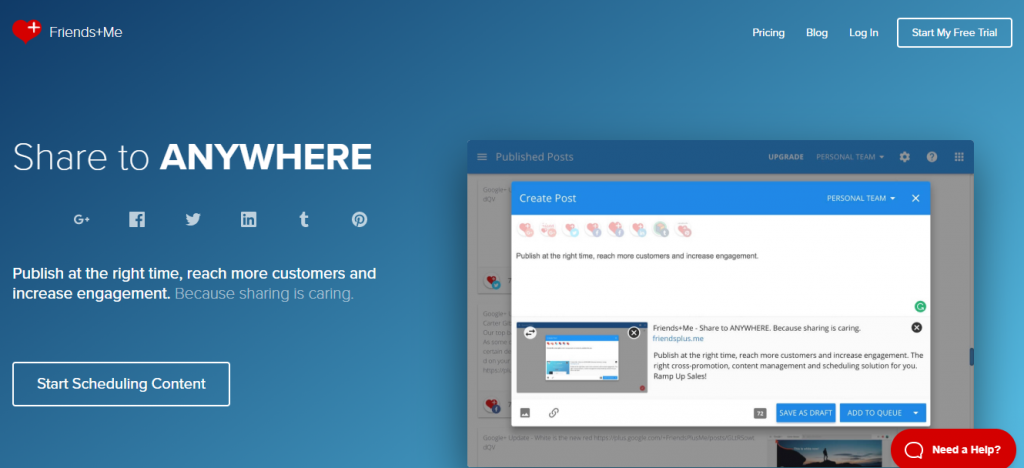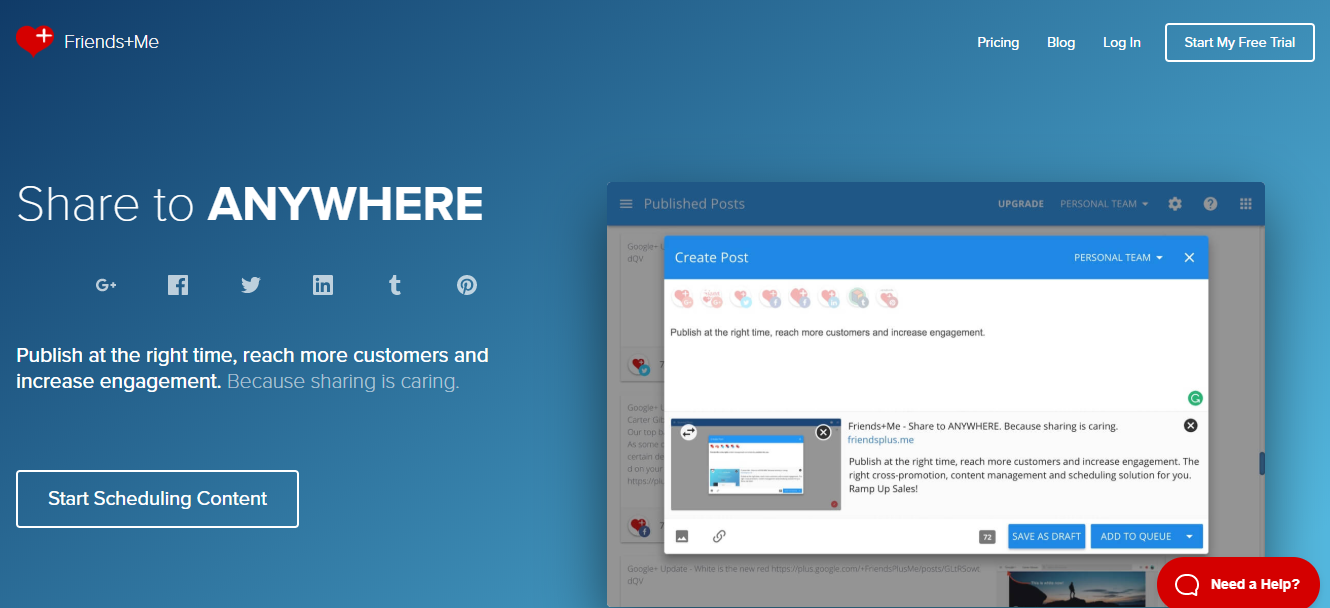 With a greater emphasis on Google+, Friends+Me's free social media managing function also supports other popular social media platforms like Facebook, LinkedIn, Twitter and Tumblr. The free plan is not a very robust one, yet it allows you to:
➔ Allows 2 queues, where you can get to schedule five posts per queue at a time.
➔ URL shortening
➔ Browser extension support along with integration with Zapier.
Upgrade Options:
❏ Individual $9/month
❏ Small $29/month
❏ Medium $59/month
❏ Large $129/month
❏ XLarge $459/month
Who Should Use Friends+Me?
★ Small and medium scale businesses who are at the starting stage of their marketing campaigns on social media.
For Editing
5- Adobe Photoshop Express: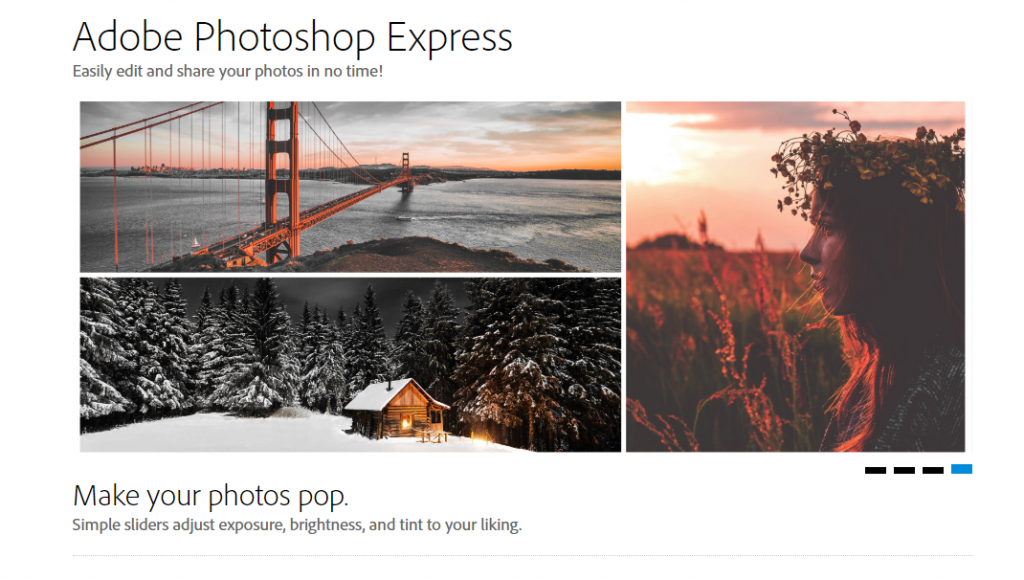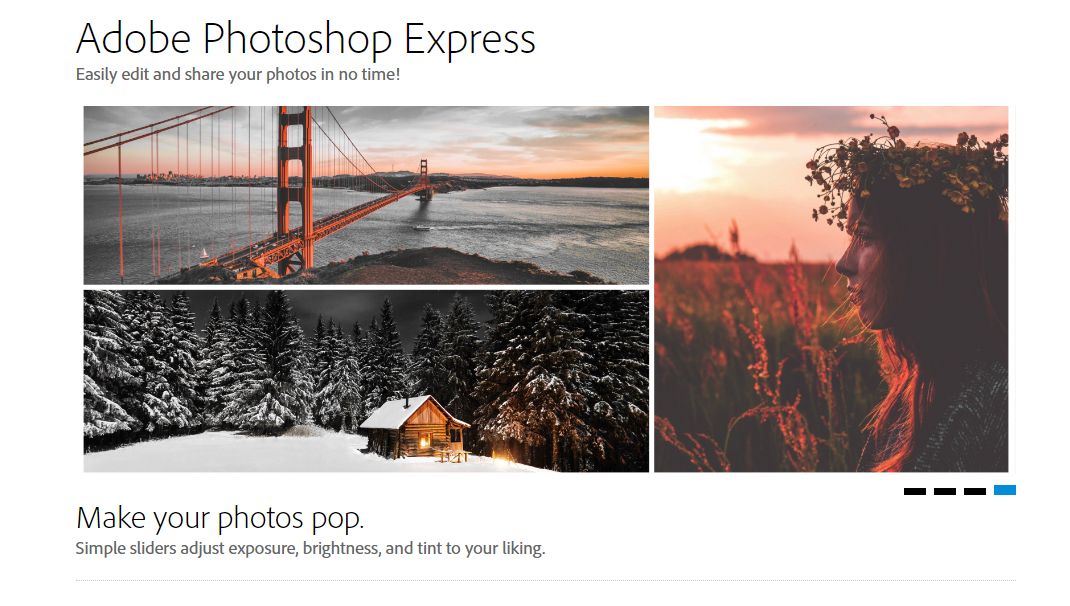 This app allows you to edit any images, make a collage or apply different cool adjustments to your photos. Tons of
editing options are worth applying in your social media images via this (free!) app.
A few out of the many cool innovations this free platform allows you to do:
➔ Set the exposure, contrast, highlights, whites and blacks, and shadows.
➔ Split toning.
➔ Create collages and add text or stickers to a photo.
➔ Share directly to photoshop, Instagram, Facebook etc.
➔ And many other editing options …
Reviews:
Overall rating: 4/5
Ease-of-use rating: 5/5
Upgrade Options:
None. It's totally free of cost.
Who Should Use Adobe Photoshop Express?
★ Each and every business should leverage this free tool in every way to make sure that they're getting the
best out of it by creating better images for making attractive social media marketing posts.
6- Typito: Create stunning text videos online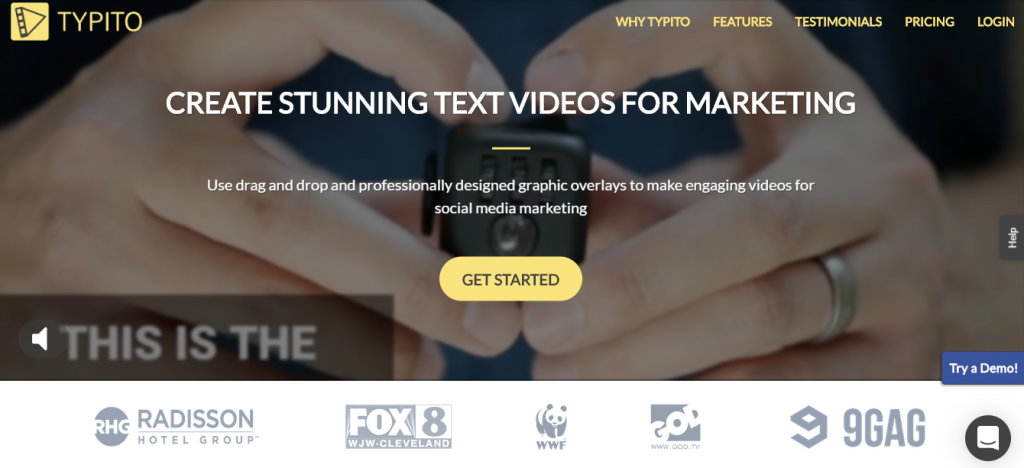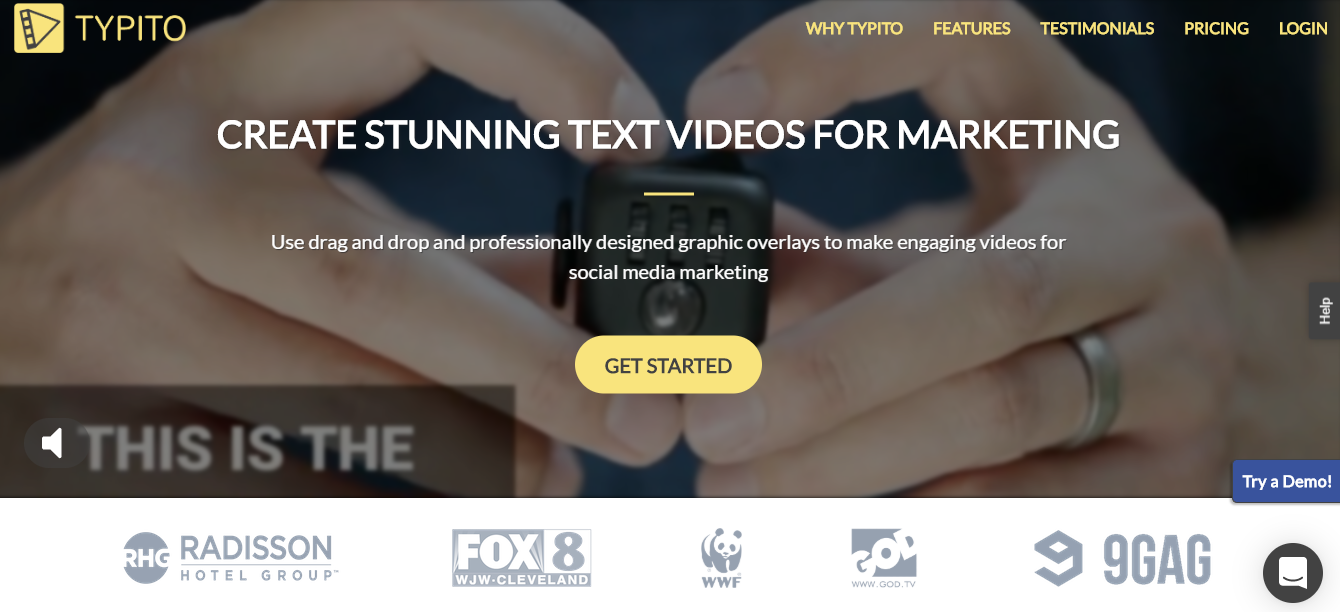 This social media editing tool is like a Canva for videos. Its main function is to create motion graphics.
This drag-and-drop app's free version allows users to:
➔ Allows integration with Facebook, Twitter, Slack, LinkedIn and Instagram.
➔ HD experience in video quality.
➔ Free access to thousands of HQ images
Reviews:
Overall rating: 4.9/5
Ease-of-use rating: 4.6/5
Upgrade Options:
Starter $29/month
Professional $66/month
Premium $149/month
Who Should Use Typito?
★ This tool again has equally benefitting importance for all sorts of businesses in the market, when it comes to video graphics.
For Designing
7- Canva:Design Templates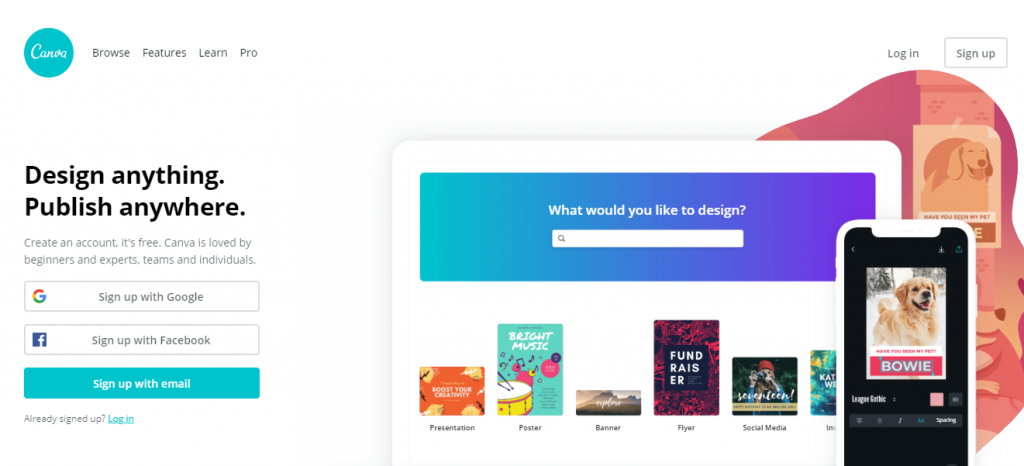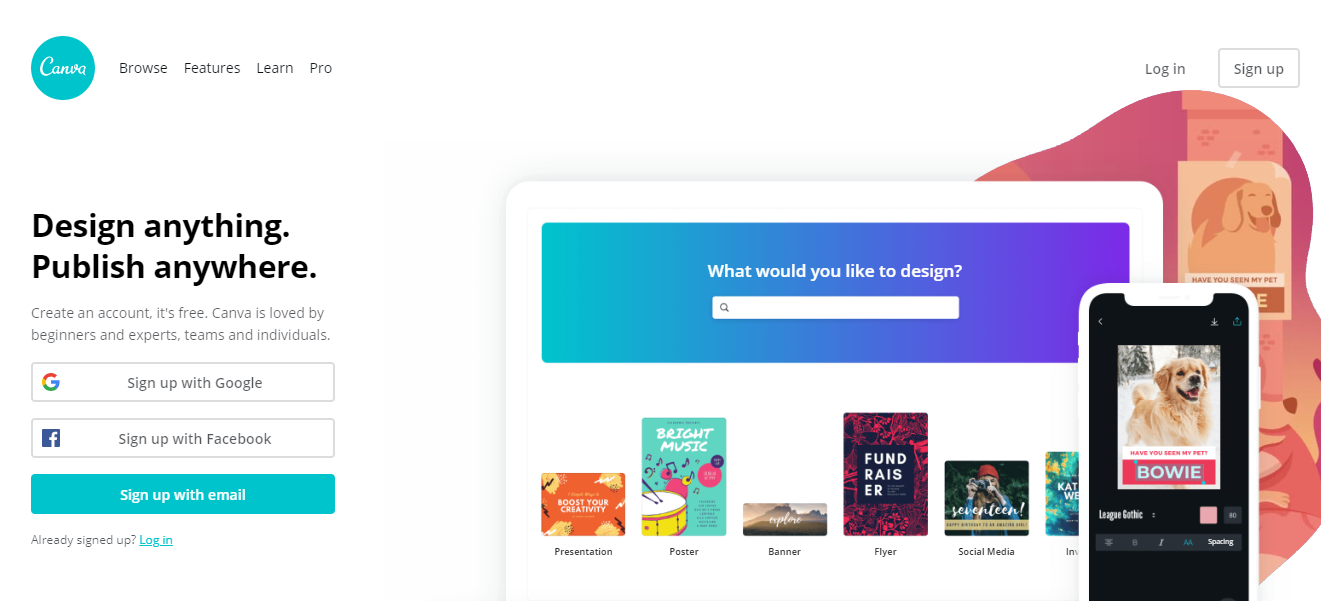 This graphic designing tool helps making professional quality designs. With a huge collection of over 1 million fonts, photos and graphics. Make your social media marketing campaigns super attractive with this tool.
The free plan named "Canva" allows you to:
➔ Create your own customized graphic and design that have pieces and themes of your company's brand.
➔ User friendly way so you can build your own thing from scratch – out of a vast collection of images and templates.
Reviews:
Overall rating: 4.7/5
Ease-of-use rating: 4.6/5
Upgrade Options:
Canva For Work $12.95/month
Canva Enterprise …contact company
Who Should Use Canva?
★ From small to large-scale business organizations, Canva provides relevant and HQ images for any kind of business that wants to create graphics that rhyme with its brand's outlook
For Monitoring / Keeping Check
8- Follower Wonk: Tools for Twitter Analytics, Bio Search and More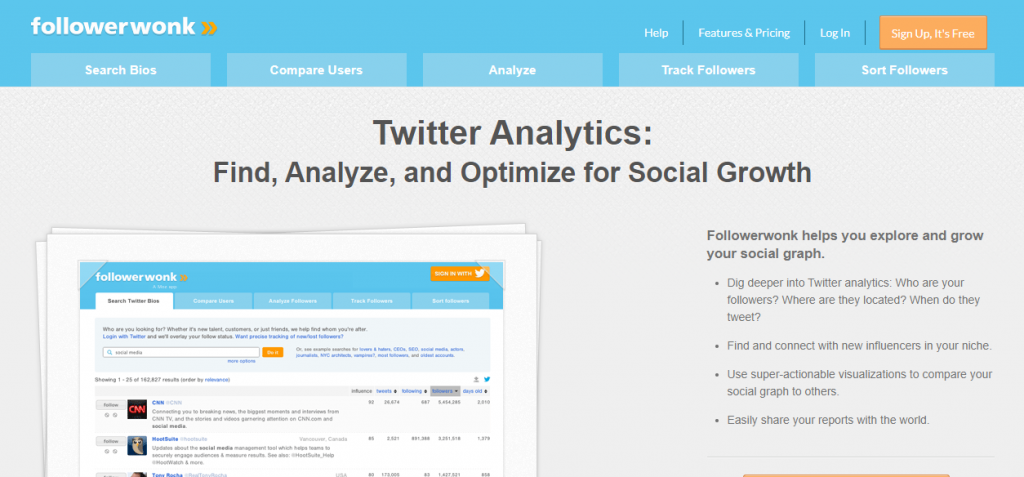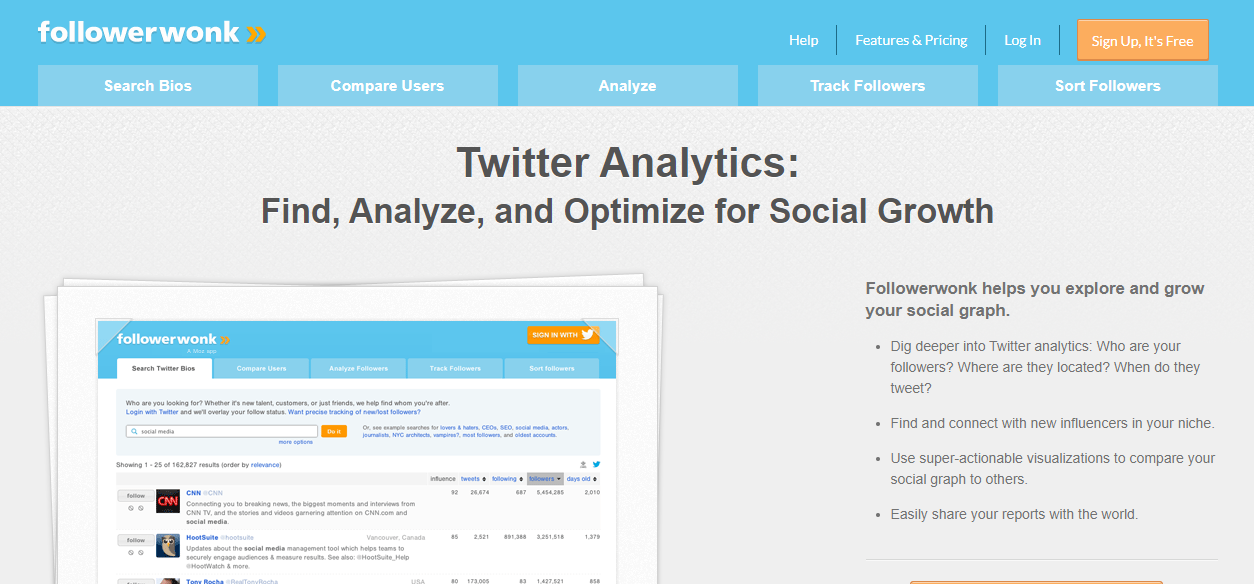 Among other top social media marketing services, Followerwonk is a Twitter specific analytics tool that provides users all kinds of information they need to expand their business reach and better their social media marketing
strategy by creating more engaging activities.
Their free plan named "connect", allows you to:
➔ Have a single profile, and check your current and potential followers
➔ View your social authority ranking and compare your profile strength against competitor profiles.
➔ Check the interest (following) and location of your followers.
➔ Identify any potential brand influencers in your niche and use their social media authority to boost brand
awareness.
Reviews:
Overall rating: 4.5/5
Ease-of-use rating: 4.5/5
Upgrade Options:
Target $29
Multitask $79
Custom Plan …contact company directly
Who Should Use Follower Wonk?
★ Businesses that want to keep a close check on the social media movements and activities of their niche competitors – all with a single profile.
For Analytics regarding Different Data
9- Google Analytics: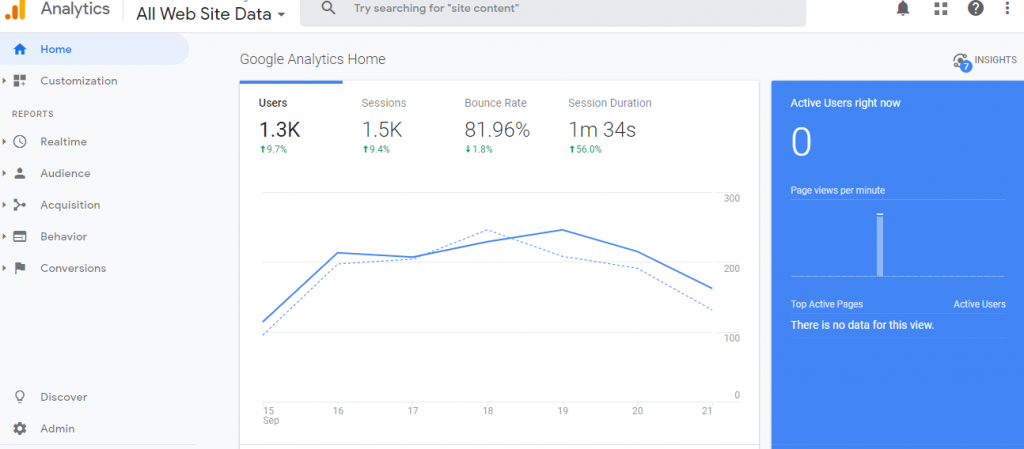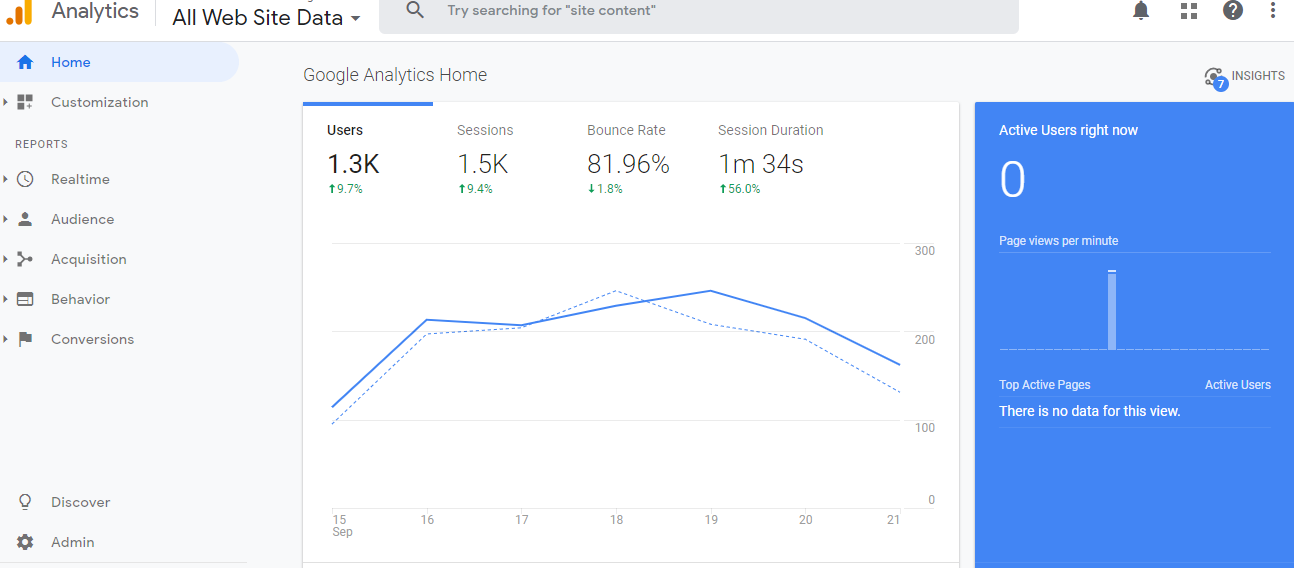 A web analytics service powered by google that helps you keep track and report about your website traffic.
This completely free tool allows you to track trends about visitors visiting your website via social media channels:
➔ Find out the social media channels that give you the highest traffic.
➔ Measure the ROI of campaigns.
➔ Analyze what content works the best
➔ Ascertain whether you are getting quality traffic you've been targeting.
➔ And ultimately determine the magnitude of your business's sales conversions out of social media followers.
Reviews:
Overall rating: 4.5/5
Ease-of-use rating: 4.5/5
Upgrade Options:
None. It's totally free of cost.
Who Should Use Google Analytics?
★ Every business that desires a basic free tool offering strong analytical data sharing.
10- Google Alerts: Monitor the Web for interesting new content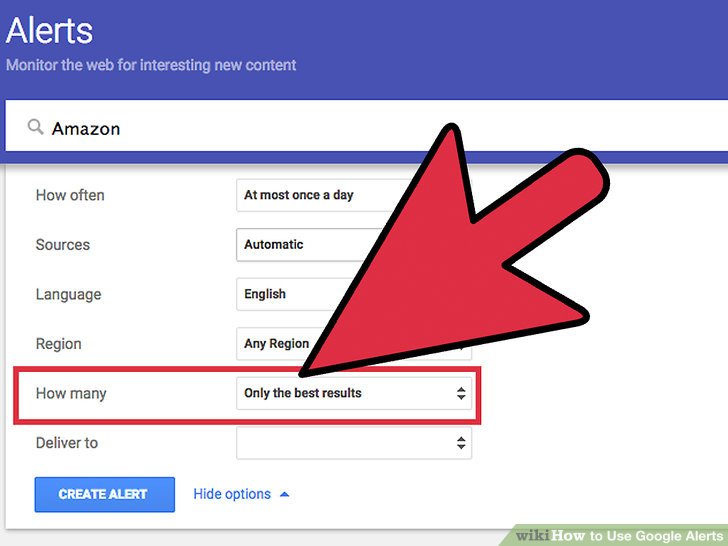 Empowers you to be aware about your brand's presence. Google alerts allows you to:
➔ Whenever and wherever your name is mentioned on social media platforms, you'll be notified about it in real time.
➔ You can narrow down by adding specific terms related to your brand and then receive email notifications.
Reviews:
Overall rating: 4.5/5
Ease-of-use rating: 4.5/5
Upgrade Options:
No upgrades required. Absolutely free software.
Who Should Use Google Alerts?
★ Especially for those social media managers that are not frequently available to keep an eye on happenings – may it be name mentions or any other updates.
The above mentioned tools are sure game changer for your social media marketing strategy – because of the free plans, the ease of use, and valuable marketing benefits these softwares have to offer.
When it comes to finding the best working and for free social media marketing tools in 2019 – you can choose from the above with eyes closed as they're provenly the best available marketing tools out there.