There are several ways web development has changed over the years. New technologies, more tools, and a whole new set of skill requirements have made web development a lot easier and more demanding. The benefits of creating your websites have never been greater, but this can also be very time-consuming! If you're interested in web design or even starting your own business, finding the right partner for this is crucial.
This blog post will look at some of the web development agencies companies in Ahmedabad that specialize in helping you with all aspects of Web Development. With such a wide array of companies to choose from, it can be tough to decide who should develop your website.
So whether you're just starting and looking for professional assistance or you want to expand your company's portfolio and need an expert partner, look no further than our list below!
List of Web Development Companies in Ahmedabad
Groovy Web: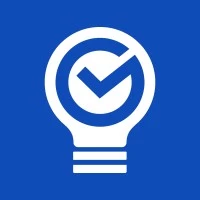 Groovy Web is among the leading web development company that offer the best web design services in Ahmedabad. Taking your business to the next level and delivering a great user experience, we aim to create websites that support your business and help it grow. With a team of skilled and experienced professionals, we provide web design and development services at very competitive prices. Our services include:
Custom web design and development
Responsive Web Designing Solutions
E-Commerce solutions for corporate companies & e-commerce sites.
Groovy Web, the custom web development company, has a team of seasoned professionals with vast web designing and development knowledge. They can execute your most challenging web-based projects, backed by proven programming practices that run the gamut from dynamic content management systems to enterprise-level eCommerce solutions to custom-built applications for specific business needs. With over 10 years of experience in the field, they promise you quality work on time.
Address: C/513, Siddhi Vinayak Towers, Off S.G.Road, Makarba Ahmedabad, Gujarat
Email: [email protected]
Phone: 072849 33224/919033578483
Website: groovyweb.co
Nimblechapps: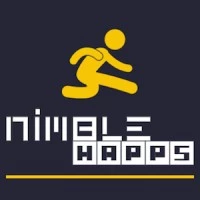 Nimblechapps provides Website Development and Marketing services for business needs. Using the latest technology and best practices, they provide Web Design and Development services to create a secure and optimized website.
Nimblechapps is a team of professionals with years of experience working in various industries like Banking, Telecom, Finance, Insurance, and IT sectors. They have developed highly customizable local-language search engines that can be accessed across the globe. Our global reach has made us an attractive choice for clients seeking to market their products/services internationally.
Address: 529, Iscon Emporio, Besides Star Bazaar, Jodhpur Cross Rd, Ahmedabad, Gujarat 380015
Email: [email protected]
Phone: 079 2970 7166
Website: https://www.nimblechapps.com/
Creole Studio: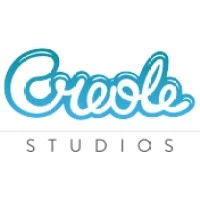 Creole Studio, a web design, and development company in Ahmedabad. Creole Studio specializes in creating stunning customized websites that can help improve your business. They develop wonderfully designed, intuitive, interactive, and addictive websites that look good on every device and give a great return on investment. Creole studio showcases its portfolio to show how its expertise can be applied to different businesses while its team of experts works alongside you every step of the way.
Address: A-404, Ratnaakar Nine Square Opp. Keshavbaug Party Plot, Vastrapur, Ahmedabad, Gujarat 380015
Email: [email protected]
Phone: 079 4008 6120
Website: https://www.creolestudios.com/
Raindrops Infotech: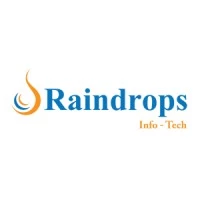 Raindrops Infotech has been in the web development field for the last four years, developing business websites to conduct business transactions, improve sales and increase their TRUST base through modern tools to promote their products/services.
Raindrops Infotech offers various web solutions, including ECommerce, CMS, logo design, and much more. They have the expertise to build a unique website that will help you gain profits with every visitor across your site. Their team of experts also offers complete data management services for all your e-commerce needs & supports the company's processes with complete security.
Address: 704, Wall Street 1, opp. Gujarat College, Ellisbridge, Ahmedabad, Gujarat 380006
Email: [email protected]
Phone: 9099032177/9376109005
Website: https://www.raindropsinfotech.com/
With solution: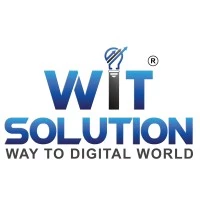 With solution Offers quality web development services to boost your business growth. They have the expertise to create an online presence for your company, whether it be a niche website or a full-blown e-commerce solution. They also help you conduct business transactions through the internet with an optimized website, significant traffic, and high conversions.
Witsolution's dedicated teams of experienced professionals have the skills to create custom mobile app development for any industry. Whether a complete ECommerce solution or a Web-based utility system, they will design and develop an effective suite that can help you turn visitors into customers quickly and easily.
Address: E/415, Sumel Business Park -7 Nr. Soni Ni Chal Cross Road Opp: BRTS Bus Stop, N.H – 8, Rakhial, Ahmedabad, Gujarat 380023
Email: [email protected]
Phone: 076982 54555
Website: https://www.witsolution.in/
Uplers: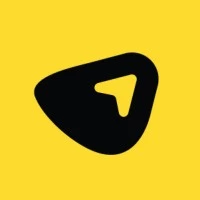 Uplers is a web development company in Ahmedabad that enjoys providing quality website design, development, and marketing solutions. They help businesses and individuals grow and thrive online by providing high-end solutions at affordable prices. Uplers specializes in developing customized websites for any industry or niche, whether dating, eCommerce, real estate, or travel portal.
Uplers' experience spans diverse industries, including education, recruitment, healthcare & financial services. Their integration of technology across multiple channels ensures that clients get the most effective results with minimal effort. They also provide online marketing solutions through the most reliable web-based channels like Adwords and E-mail marketing to promote your business effectively.
Address: Uplers House, Ravishankar Maharaj Rd, Next to Kalasagar Mall, Ahmedabad, Gujarat 38006
Email: [email protected]
Phone: 079 4032 4566
Website: https://www.uplers.com/
Icecube Digital: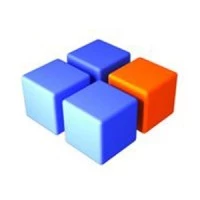 Icecube Digital is a web development and digital marketing company, creating websites that help you build loyal customers and foster brand loyalty. They believe in providing the highest quality work at affordable prices, ensuring that you get the best ROI with every customer or user of your website in mind.
They offer a wide array of web solutions and services to help businesses in their various stages. Whether a full-service software development agency or an online marketing consultant, we can provide solutions for all your business needs. We also offer training and coaching sessions for ambitious individuals who want to build successful businesses through technology.
Address: 310, Sarthik – II, Opp. Rajpath Club, Sarkhej – Gandhinagar Hwy, Bodakdev, Ahmedabad, Gujarat 380054
Email: [email protected]
Phone: (862) 345-6662
Website: https://www.icecubedigital.com/
Siddhi Infosoft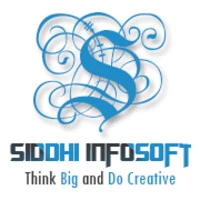 Siddhi Infotech is a web development company that services clients in the engineering, education, health care, and retail fields. They offer various business solutions, including Legal Research, E-commerce Development, and Research Management. Their team of professionals has the expertise to create a high-performance website for your needs.
Siddhi Infotech provides a wide range of services to help you succeed online. Their expertise includes:
Website design and development utilizing CMS systems.
CMS integration.
eCommerce solutions.
eCommerce shopping cart integration.
E-commerce application development.
Address: C-407, Ganesh Meridian, Amiraj Farm, Sarkhej – Gandhinagar Hwy, near Sola HighCourt, Ahmedabad, Gujarat 380060
Email: [email protected]
Phone: 079 4037 2852
Website: https://www.siddhiinfosoft.com/
Multidots: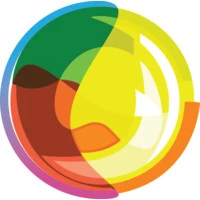 Multidots is a web design and development firm that provides solutions for all your needs. They help businesses grow through cutting-edge website solutions that increase online traffic, lead generation, and sales. Specializing in CMS website development services, they offer the latest technology to create safe, secure, and effective websites.
Multidots' team of experienced professionals utilize cutting-edge tools to provide their clients with higher conversion rates on every page. With an emphasis on usability, they can make sure your website fits users' requirements while providing them with all the information they need to make an informed decision. They also offer various marketing tools to ensure that your business receives maximum exposure through relevant search engine listings and paid advertisement campaigns.
Address: C-202, Ganesh Meridian, Nr. Sola Over Bridge, S.G.Highway, Sola, Ahmedabad, Gujarat 380060
Email: [email protected]
Phone: 079 2970 8121
Website: https://www.multidots.com/
Techuz InfoWeb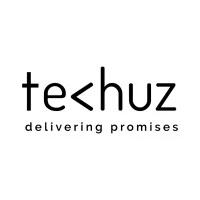 Techuz is a web design and development company that provides solutions for businesses of all sizes, helping them build quality websites to increase sales. They are a full-service company that offers various customized website solutions, eCommerce solutions, and cutting-edge online marketing campaigns to help your business grow.
Techuz' team of experts has decades of experience in developing software for clients around the world. Whether you are looking for a simple brochure site or an eCommerce solution, you can rely on their deep understanding of technology to provide you with an effective solution at an affordable price. Their portfolio contains some of the most distinguished websites in the industry today, including Fortune 500 companies.
Address: 1014-1020, 10th Floor, i-Square Corporate Park Nr. Shukan Mall, Science City Rd, Sola, Ahmedabad, Gujarat 380060
Email: [email protected]
Phone: 095125 59090
Website: https://www.techuz.com/
Conclusion:
Ahmedabad is also known as the "Manchester of India" because of its textile industries. So, it's no surprise that it hosts many web development companies that provide services across the country and abroad. These companies will help you bring your business to the internet, whereas you continue to work on other aspects of your business model.
The purpose of this article is to give you insights into some good web development agencies in Ahmedabad so that you can find the best web development agency for your needs. However, it can be challenging to find a good web designer or a web developer online. You have to take a look at their portfolio and try to get in touch with some of their previous clients before you decide to shell out your money in the hopes of getting business on your website.
Read: [List of] Top 10 IoT Companies in Ahmedabad
[List of] Best Pay Per Click Advertising Services Agency in Ahmedabad