As apps and websites have become a part of our daily life, the use and need have also grown hand in hand. As the user base is getting larger and larger every day, employers and companies also need increases.
And it is quite observable that we have been successful till now to meet that need.
And there is no doubt that these software companies have turnovers in Billions.
And in this sector, there is another branch that is on boom nowadays, i.e., Mobile app development companies. They are the most demanded companies of this era because they may not own a house but always own a mobile.
There are thousands of mobile apps, and to keep their software up to date, we have Mobile development companies.
No one has ever thought of it in the back 70's that this industry would be so big that it could beat any other Agro, Automobile, steel, Iron, Mineral, etc. industries and would succeed in providing millions of jobs to the employment seekers.
Incredible customer engagement begins with an impressive mobile application. As we say this, the application features make it competitive to stay ahead of your competitors. The contemplation begins with your planning for Android, Windows, iOS, or even a cross-platform one. At the same time, choosing the right mobile app development company becomes a challenge.
As you Google for the best organizations that offer such services, you will more certainly find them across the nation. It is indeed painstaking to identify them in your base location. Moreover, experts suggest having a third-party vendor near your work location. This article eases your task of identifying the right mobile app development company for you in Ahmedabad.
How to Select the Mobile App Development Companies
India stands number 1 in offering mobile application services, followed by Latin American countries and the UK. Several companies exist in India, and they are widespread across geographies. Ahmedabad alone has more than 200 companies of various sizes. Most of them are reasonable; however, to get the suitable one for your business matters the most for scaling your business to the next level. This column will help you know the types of app development organizations that are available in the city.
In general, there are four types of companies that work on application development these days.
1. In House Enterprise
2. Outsourced Enterprise
3. Boutiques
4. Freelancers
The significant difference between the first two categories is that in-house firms have employees who take care of your digital marketing services and app development and maintenance. In a way, you do not have to worry about involving yourself. At the same time, the outsourced version, as the name implies, employs freelancers. The latter can be employed to cut down on your cost. They do not offer complete services as the in-house firms but will help design the application for you.
The Boutiques are generally small firms, and most of them are reliable. They are planning to grow in the field and mark among the companies, which means they offer the best services to have the word spread. At the same time, you can employ freelancers on your own, primarily if your service is limited to only app development and any required minor changes to be done. There are equal advantages in every category, but the in-house one might be the expensive option overall.
Types of Application Development Platforms
It is an essential factor that you must decide and search for while identifying the apt company to develop the mobile application.
• Which platform are you looking to develop the application on?
1. Android?
2. iOS?
3. Windows?
Or all the three?
It will give you the answer to choose the firm which can help you get the desired application designed.
10 Mobile app Development Companies in Ahmedabad, Gujarat
MultiQoS Technologies Pvt. Ltd.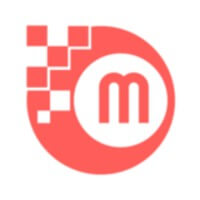 If you are aiming at developing industry benchmarked Apps for mobiles, then MultiQoS must be your preference. The organization filled with ace software programmers will offer a wide range of services to give your business the impetus to grow all the time. Any business will look at a future-ready technology-based application. MultiQoS is renowned for the same with its innovative minds developing winning digital applications for many years. The primary services being App development for different platforms; there are many subsets to these too. For example, you can design an excellent logo for your company as well.
This firm is full of talented developer that has excelled in web and mobile application development. Having it headquarter in Gujrat, India, this company provides its clients quality services on various platforms like Web, IOS, Android, Wearable and IoT.
They help you grow through various ways and by taking your business online. They can develop different kinds of websites in any field like Health and fitness, sports, e-commerce, travel, Banking and finance, education, and many others. Hence, they are the one-stop solution for all of your needs.
You can hire their service from their official website. You can contact them and hire them for various tasks like Website Development, Mobile App Development, UI/UX Design.
According to them, their clients mean a lot to them, and they also promise to give their best with the latest technologies and help their customers innovate and rule the world.
Key Services: Mobile Application Development iOS & Android, Custom Flutter App Development, Cross Platform App Development, React Native Development
Website: https://multiqos.com/
Address: 624, Gala Empire, Drive In Rd, near Kabir Restaurant, Ahmedabad, Gujarat 380052
Phone: 088666 87330
Email: [email protected]
Hyperlink InfoSystem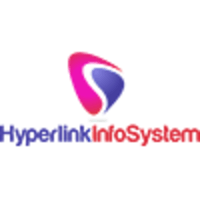 It is a powerful firm in terms of digital transformation. It is an in-house enterprise which has close to 200 employees. The size of the company determines the quality of the work too. With a massive client base, Hyperlink InfoSystem has mastered the art of design technology through requirement discovery. The incredible team will conduct an exhaustive discussion with the client and designs the application. It is a cost-effective firm that might charge anywhere between $25 to $30 per hour.
Present in Ahmedabad, India, this company serves you for several tasks like Mobile App Development, Web and CMS Development, E-Commerce, Mobile Game development, IT services, TV App development, Blockchain Technology, etc. This company considers being the most popular and famous when it comes to IT Services.
Their vision is to provide a solution to the big or small firm and help them in their journey by providing them appreciable services. And they are providing these IT services since 2011 by Harnil Oza. The company observed its growth in 2012 were their names start coming in the top list.
If we talk about the firm's history, they have started with only three employees in 2011 and worked hard day and night, which finally results in 2012, where observable growth is visible. And after the kick start of 2012, they never turned back. They always try to be at the top. By 2013, they have about 25+, and it is a remarkable success for the firm.
Key Services: Android app development, iPhone app development, Windows app development, Website development, Augmented Reality, Virtual Reality, Blockchain Development, Wearable App Development, Mobile App Development, blockchain, Ai, Bi, and ML/Ai
Website:  https://www.hyperlinkinfosystem.com/
Address: Ganesh Meredian, Block C, 106/B, Sarkhej – Gandhinagar Hwy, Opp Gujarat high court, Ahmedabad, Gujarat 380061
Phone: 080001 61161
Email: info AT hyperlinkinfosystem.com
RV Technologies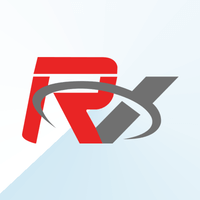 This firm, situated in Ahmedabad, Gujarat, in 2007, has been developing a cost-effective mobile application and a web-based application for clients across the globe. The company served almost 20 countries and completed projects of near about 5000+. RV Technologies has a team of 130 employees who work full time. It is a renowned company. The headquarter is in Mohali, India, with other registered offices in England and Australia.
According to the company's stats, they have completed more than 5000+ projects, and as mentioned above, they have 130+ full-time developers. And as one can calculate easily, they are working for more than ten years with 3500 plus clients and three international offices.
You can predicate the company's scale and say that they are doing exceptionally well in the IT services.
Address: 102, sakar society b/h nishant bunglows, Nikol – Naroda Rd, Ahmedabad, Gujarat 382350
Auxano Global Services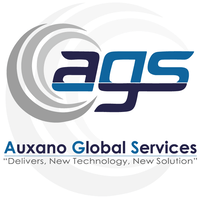 Head Quartered in Ahmedabad, India, this firm is Solving issues with advanced technology. The company offers digital products to help both small and big sizes business organizations. Auxano Global Services is a complete software development company that delivers custom software. They make your business equipped with futuristic technology to withstand the evolving market. Along with that, they place their customers on a unique pedestal. Their motto is to render customized products and services.
Their solution revolves around the business need of their clients. It helps us deliver services that meet our clients' expectations and offer them the desired results. Then they also claim that their main aim is to serving the need of their clients whenever they need to. And they also believed that transparency during the project is another great factor contributing to their success.
Key Services: Website Development, Mobile Application Development, Website Designing, and Internet Marketing
Website:  https://www.auxanoglobalservices.com/
Address: B-434/435,Sakar-7,Nehru Bridge, Corner, Ashram Rd, Ahmedabad, Gujarat 380009
Phone: 075675 67994
Email: skype:live:ags.aakashsoni
The One Technologies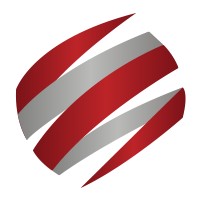 The One Technologies has its head office in Ahmedabad, Gujarat. They provide various services like Web and mobile App design, AI and Development solutions, RPA bots, IOT Sensors, blockchains, and other miscellaneous services are there in the list.
They also say that Being user-centric, Transparency, Attention to detail, their future buildings, and the world-class Operating standard are the main key factors that they always keep in mind while working on a project.
The company's vision is to perform the best in Blockchain and AI and become a global leader. It even wants to offer solutions on mobility through human innovation and design. The endwise business resolutions to business tycoons. It offers futuristic products, which help in the ecosystem. They are on their journey to set up the brand as one of the top 10 global players as a "Product First" company in the "AI-first" world within the next five years.
Key Services: Web and Graphic Design Services, iOS and Android Game Design, Software Maintenance Services , Custom Software Application Development Services, SAAS Development, and .NET Desktop and Web application development
Website:  https://theonetechnologies.com/
Address:  B-801, The First, B/H Keshavbaug, Vastrapur, Ahmedabad, Gujarat 380015
Phone: 063582 88840
Email: [email protected]
eSparkBiz Technologies Pvt. Ltd.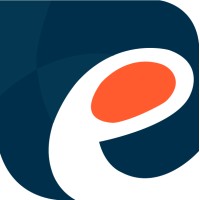 Another fabulous team that can cater to organizations of any size, be it a start-up or a large enterprise, eSparkBiz is a one-stop solution for your digital marketing need. The massive resources that the firm has supports its clients with business growth. The track record of eSparkzBiz shows that to date, the average growth percentage of their clients is 154. They are indeed serving global clients too. With 1000+ customers, the mobile app development company can take your firm to the next level. eSparkBiz is named for taking complete control of your app development as well as maintenance services.
Key Services:  Responsive Website Development, Website Development, Mobile Application Development, Web Application Development
Website: https://www.esparkinfo.com/
Address: 1001 – 1009 10th floor City Center 2, Near Heer Party Plot, Sukan Mall Cross Road, Science City Rd, Sola, Ahmedabad, Gujarat 380060
Phone: 1 408-850-1488
Email: [email protected]
Semaphore Software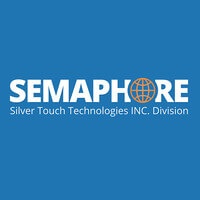 A huge enterprise in Ahmedabad is the pioneer of Blockchain development in the city. Custom software development is their niche, and the same goes with Mobile apps too. The championship team of Semaphore has developed innovative applications with a seamless interface. The light version application has a lot of fans in the clients. With more than 1000 employees in the firm, Semaphore can be a top-class value add to your company.
Key Services: Mobile App Development, ios app development, android app development, windows app development
Website: https://www.semaphore-software.com/
Address: Saffron Tower, Panchavati Rd, Panchavati Society, Gulbai Tekra, Ahmedabad, Gujarat 380006
Phone: 079 4002 2771
Email: [email protected]
 IndiaNIC Infotech Ltd.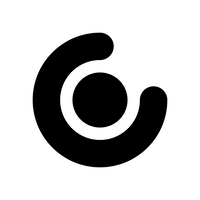 It is another heavyweight in the field of mobile app development in the town. A tough competitor to the Semaphore, IndiaNIC is named for its flexible price plans. The cost-effectiveness makes the products most sought after. Organizations worldwide choose IndiaNIC for its wide range of content and video-based digital marketing. The application developed is of top-class quality and has extensive features that are unbelievable. The team needs to be appreciated for their efforts all these years.
Key Services: Mobile Development, Web Development, Mobile Game, UI / UX, Wearable, Internet of Things
Website: http://www.indianic.com/
Address: 201, 2nd Floor, Dev Arc Mall, Sarkhej – Gandhinagar Hwy, near Iskcon Bridge, Ahmedabad, Gujarat 380015
Phone: 079 6191 6000
Email: [email protected]
ZealousWeb Technologies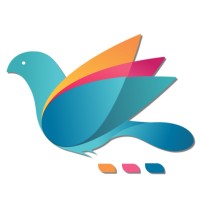 It is a relatively more minor firm than the other two enterprises that we saw now, Zealous stands for its name. It offers excellent app development services with the added factor of being an e-commerce site developer. Their applications help the customers easily search for the products. The excellent check-out options in the e-commerce applications make them the best pick by adding value to your organization.
Key Services: Hybrid App – React Native, Flutter, TAAS, and JS – Node, React, Vue
Website: https://www.zealousweb.com/
Address: Abhishree Complex, 315, Road, opposite Star India Bazar, Satellite, Ahmedabad, Gujarat 380015
Phone: 079 2692 3254
Email: [email protected]
Hidden Brains InfoTech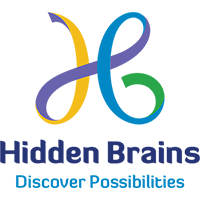 One of the companies in Ahmedabad integrates AI in mobile applications. The confident set of mostly engineers who are engineers perform the task of creating highly customized apps for your requirements. Integrating a wide range of technology to make the customer experience memorable is a crucial feature of their services. An excellent company with different types of execution methodologies makes its client attractive among its competitors.
Key Services: Web Application Development, Mobile Application Development, UX/UI Design Services, Front End Development, Product Prototyping, Microsoft Development, Hire Dedicated Developers, Cloud and DevOps
Website: https://www.hiddenbrains.com/
Address: Baleshwar Square, 405, Sarkhej – Gandhinagar Hwy, opp. ISKCON Temple, Satellite, Ahmedabad, Gujarat 380015
Phone: 098980 21433
Email: [email protected]
Impero IT Services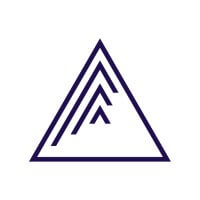 A boutique with few techies offers excellent services to their clients. This company is ideal for you if budget is your constraint. The hard-working team charges relatively more minor to stand tall among its competitors. With digital marketing being their pivot, mobile application development stands prime in their service offerings. The software developers who worked in different top-notch MNCs have joined together to make a mark in the industry, and they are doing it impressively to date.
Key Services: Android development, Hybrid development, PHP Development, UI & UX Designing
Website: https://www.imperoit.com/
Address: 309-310 Indraprasth Business Park, Off, Sarkhej – Gandhinagar Hwy, near DAV International School, Makarba, Ahmedabad, Gujarat 380051
Phone: 098251 08987
Email: [email protected]
Solution Analysts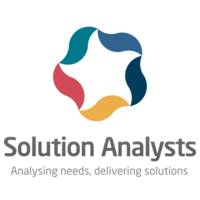 It is a giant company than Impero; Solution Analysts are the best solution providers to your online challenges. Right from web development till Blockchain development, the firm's employees have made a mark in the nation. The global clients for a medium-sized organization are commendable too. With the rates being nominal, the organized work pattern of the teams makes them the best in the market right now.
Key Services: Mobile Apps Development, Web Application Development, eCommerce Solutions
Website: https://www.solutionanalysts.com/
Address: A-106, Sankalp Iconic Tower Near Iscon Cross Road, Ambli – Bopal Rd, Ahmedabad, Gujarat 380058
Phone: 1 732-927-5544
Email: [email protected]
PeerBits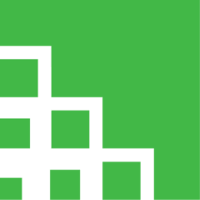 This company is pretty unique on the list. They are specialized in wearable app development, which you may not find in many companies in Ahmedabad. The clients appreciate their UI and UX design patterns. The light weighted applications that they develop have massive features. It also allows the customers to navigate through the app with more freedom. Their rates per hour are the lowest, and many medium-sized companies are their clients too.
Key Services: Enterprise Application Development, Mobile Application Development, Web Application Development, and Software Development
Website: https://www.peerbits.com/
Address: B/701, Siddhi Vinayak Towers, Off S.G.Road, Makarba, Ahmedabad, Gujarat 380051
Phone: 079 4800 0686
Email: [email protected]
Services Offered by Mobile Apps Development Companies
The all companies mentioned above offer the services(common) that are given below
Cross-Platform Mobile App Development
Web Development
AI App Development
IoT App Development
Blockchain App Development
Wearable App Development
Though these are common among the companies in App development, we suggest you lookout for companies that do comprehensive business analysis. Mobile App development is entirely technology-based; it can make informed decisions once the analysis of the customer engagement is done. The more prominent firms do the job too. Moreover, the boutiques will certainly offer it to gain market presence.
Every vendor selection boils down to the price factor. But in this case, you must work on the ROI and invest appropriately. Digital Transformation requires cost; simultaneously, it is an investment that shall reap the rewards in the longer run. Of course, you require an expert to handle such tasks. Hosting a team to do that might not be cost-effective. Moreover, your focus on the core business idea might get diluted. Analyze these companies, talk to them, see who is the best fit and choose the right one for you.
After all, these companies are waiting for your services to get into shape. They work hard for the clients to make a big name in the industry. It is the company's credibility that ensures that these companies are working their best to bring out the best even for the clients.