In a world obsessed with digital technology, the Internet of Things (IoT) plays a significant role in everyone's lives. It has established an ecosystem that connects many systems to deliver smart performances in each task.
The connected devices extract significant data with commands based on data analytics. It also shares data on the cloud and assesses it safely to offer the expected output.
Many industry niches such as healthcare, logistics, real estate, travel, e-commerce, e-learning, etc., are leveraging the best out of IoT to streamline their daily tasks. Hence, the demand for IoT app development services has also increased.
If you are the one who is looking for leading-edge IoT app development solution providers, here is a list of companies based in Ahmedabad. You can choose according to your budget, timeline, and business requirements.
Use this Interactive Map to Find IoT Companies in Ahmedabad & Near Me
Get all companies information including Websites, phone, email, business address, hours, and directions by clicking on the map pins… You can also Zoom in for details.
Internet of Things (IoT) Development Companies in Ahmedabad
#1.

Intuz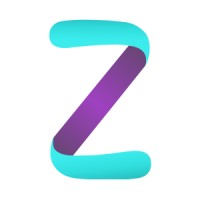 Intuz is a comprehensive software development and cloud consulting company if you need high-end IoT solutions. The team consists of industry consultants with creative minds, expert designers, and professional developers. They create, manage, and scale business operations with custom IoT development services. Intuz offer,
IoT Consulting
PoC & Prototype Development
Industrial IoT Solutions
IoT Firmware Development and Integration
IoT Mobile and Web Apps
IP product Development and Integration
IoT Wearable Apps
IoMT Solutions
IoT Analytics and Data Visualization
Connect

+1 650.451.1499

India

1006 Pinnacle, Corporate Road,

Ahmedabad, GJ 380051
#2.

Volansys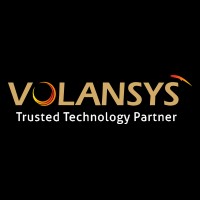 Volansys helps various industries to build connected devices that involve wearable, smart appliances with smart sensors, and many more. It is a one-stop IoT app development company delivering full-fledged IoT solutions starting from concepts to deployment. The company aids enterprises, start-ups, and OEMs to develop connected devices and IoT gateways communicating through wireless connectivity. Volansys has expertise in,
Connectivity protocols (Wi-Fi, 2G/3G/4G/5G, Thread, etc.)
Cloud platforms (AWS, IBM, Microsoft Azure, etc.)
Semiconductor support (NXP, Marvell, Atmel, TI, Microchip, etc.)
Databases (MongoDB, MySQL, Oracle, Cassandra, etc.)
IoT Standards (OpenIoT, HomeKit, Nest, AllJoyn, etc.)
Mobile Apps (React Native, Ionic, Flutter, etc.)
Connect

+91 79 4004 1994 (IND)

+1 510-987-8479 (FAX)

DUNS No#: 872318235

[email protected] (Inquiry)

India

(HQ) Ahmedabad, Gujarat

Block A-7th Floor, Safal Profitaire,

Corporate Road, Prahladnagar,

Ahmedabad-380 015, Gujarat.
#3.

Siliconithub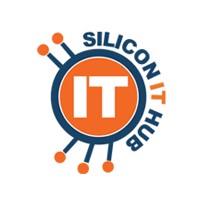 Silicon IT Hub is a future-ready web and mobile app development company with a vision to drive the digital revolution by providing modern-edge IoT solutions. As a top-notch IoT services provider, the company offers complete IoT solutions including mobile apps, embedded development, and cloud development. The expert team of IoT developers acknowledges the challenges across business activities and discovers business values to fuel the growth. Silicon offers,
IoT App Development
Equipment Tracking Apps
IoT Sensor Development
IoT Integration
Smart Home Solutions
Dedicated IoT Team
IT Staff Augmentation Services
Software Engineering
ODC Services
Offshore Development Outsourcing
Digital Transformation
IoT Frameworks
IoT Solutions for Automotive
IoT Solutions for Retail
Industrial IoT
Connect

+17744351060 (USA)

+91796663 4343 (India)

Skype: [email protected]

Email: [email protected]

India

B1-Ground Floor, Safal Profitaire,

Corporate Road, Prahladnagar,

Ahmedabad, 380 015

Gujarat.
#4.

Sndkcorp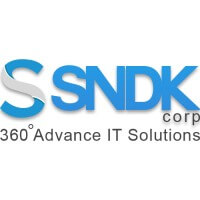 Sndkcorp's IoT-based solutions enable your organization to transform your business needs through advanced solutions. So you can stay ahead in the ever-changing competitive market. The company also serves home and office automation services as an IIoT consultant and Ignition partner in India. From understanding the proper sensors to picking the best platform, the IoT developers offer complete services to the clients. Sndkcorp offers,
Smart home and office automation
IIoT solution for manufacturing industries
Smart farming IoT
Smart cities IoT
Connect

+91-79-66775888

India

101 Astron Tech Park, Near Iskcon

Cross Road, Ahmedabad, Gujarat.
#5.

Teksun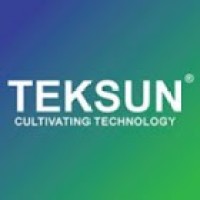 Teksun provides next-generation IoT solutions with expertise from device to cloud and enterprise apps to big data analytics. The company ensures flexibility, scalability, security, and addresses all disputes. They use best-in-class technologies and tools to deliver innovative solutions. Teksun helps organizations to build connected processes, products, and infrastructure with IoT services. The company offers,
IoT Security, IoT Telemetry, IoT analytics
Serverless IoT application
Industrial IoT
Blockchain IoT Solution
Edge computing solutions
Wearable IoT product Dev
Beacon solutions
IoT cloud & system integration
IoT Mesh Networking
Connect

+91 (792) 329-9559

+1 (415) 851-7851

India

415, Palladium Business Hub, Opposite 4D Square Mall, Chandkheda, Ahmedabad, Gujarat 380005
#6.

Solulab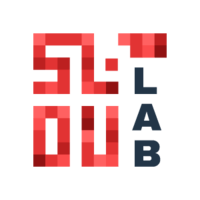 Solulab built IoT solutions that incorporate sensor data with predictive analytics and ML (Machine Learning). The company aids you to drive digital transformation by developing robust IoT apps that are scalable as well as engaging. The IoT experts exclusively build and deliver solutions that address your company's standards and enhance business credibility. Solulab offers,
Web Bluetooth Apps Development
Wearable App Development
iBeacon Apps Development
IoT and Blockchain
IoT and ML
IoT and Big data
Connect

+1 347 270 8590

+91 94270 26888

India

812-16, Times Square 1,

Opposite Baghban Party Plot, Thaltej,

Ahmedabad, 380059, India
#7.

Iottive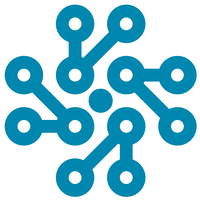 Iottive offers complete IoT solutions including mobile and cloud apps development for iBeacon technology, IoT, Wearables, and Bluetooth Low Energy Technology. The company helps clients from different niches such as healthcare, home automation, automotive, wearables, asset tracking, etc. The team mainly includes developers, hardware, and firmware experts and offers IoT mobile apps that interact with external devices over different protocols. Iottive offers,
IoT app development
IoT embedded development
Wearable apps development
Bluetooth apps development
Mobile app development
iBeacon apps development
Connect

+91 79 48908712

India

B 302 Titanium Square, Near Thaltej Cross Road, S.G Highway, Ahmedabad, Gujarat, 380059
#8.

Promptsoftech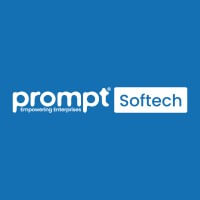 Prompt Softech is an end-to-end enterprise IT services provider having comprehensive expertise in advanced technologies to modernize small, medium, and large businesses. The team is an expert in shaping the IoT in its best look to deliver end-to-end solutions. It helps businesses resolve the challenges and encourage viable growth in a digital world. Prompt Softech offers,
IoT consulting (Create a roadmap and business case, use case definition, business KPIs, solution blueprinting, etc.)
IoT mechanism (Holistic hardware designing, firmware engineering, system integration, IoT platform development, etc.)
IoT insights (Data modeling, real-time dashboard, and visualytics, IoT performance analytics, enterprise data warehouse, etc.)
IoT maintenance and support (Installation configuration, monitoring, infrastructure optimization, security upgrade and management, firmware upgrade, etc.)
Connect

+91 757 300 2234

India

12 SF, Maurya Times Square, Science City Rd, Sola, Ahmedabad,

Gujarat 380061
#9.

Einfochips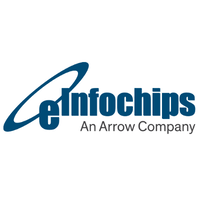 Einfochips is aiding their customers to fill the gap between IT(Information Technology) and OT(Operational Technology). IoT consulting services offered by the company ensure high availability, resilience, and reliability. It also tackles all the challenges in the IT-OT merging, with security and compatibility conflicts. Key offerings of the company are,
IoT consulting (Custom IoT program blueprinting, strategy roadmap, and consulting to transform business models, solution architecture, etc.)
Edge to Cloud Product Engineering (Sensors, connectivity, edge analytics, gateway framework, data processing, communication protocols, IoT security, analytics, cloud enablement, etc.)
Managed Services (CloudOps, DevOp, Containerization and Kubernetes, IoT cybersecurity operations for connected device network, etc.)
Connect

+91-02718 681000

+91-79-67128700/500

+91-79-26882222

India

2, Aryan Park complex, Nr. Shilaj Railway Crossing, Thaltej – 380054.
#10.

Solutionanalysts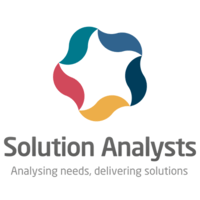 As a pioneer IoT app development company, Solution Analysts built fully functional IoT apps for their tech-savvy customers. The company has helped plenty of businesses to leverage the advantages of IoT through its 360-degree app solutions. The IoT professionals are dedicated to quality solutions through the organized and disciplined process. Solution Analysts offer,
Wearable app development
iBeacon app development
Chatbot development
Customized smart home system
Smart fleet solutions
Smart energy monitoring
Asset monitoring solution
Connect

+1 (732) 927-5544

India

A-106, Sankalp Iconic Tower,

Near Iscon Cross Road, Ambli – Bopal Road, Ahmedabad, Gujarat 380058.
Summing Up
IoT companies in Ahmedabad are assisting organizations to modernize and automate business operations hence mitigating labor costs completely. The above-listed IoT services providers in Ahmedabad not only aid organizations but also help clients providing overall transparency throughout the development process.
These companies have a team of skilled professionals who discover your business needs and deliver the best solution.