With the boon of the internet, the world has now become closer than ever before. Social networking sites and chat apps have made it so much easier to stay connected to our friends and family members.
By using the chatting apps, you cannot just exchange text messages, but you can do a lot more!
You can do video calling and voice chat. You can share doc files and MP3(Audio Files), locations, Contacts. Few apps also providing group creations feature where you can add no. of people in single group. Some chatting apps also allow sharing zip files and large data files. Most of the chatting apps are compatible with android phones, and a few are also compatible with desktops and laptops.
In this article, you will find the best Indian chatting apps for android & ios users. You can use any of these chatting apps to stay in touch with your friends and relatives across the world.
Best Chatting Apps in India
WhatsApp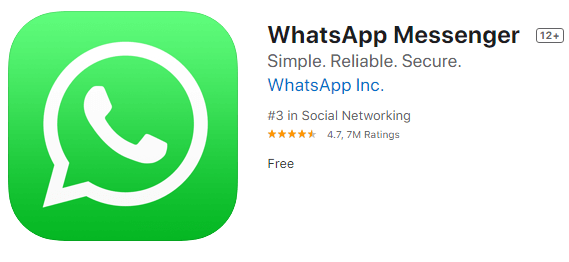 WhatsApp needs no introduction! It is one of the most popular apps in the world and also the most favorite chatting app in India. There are more than 400 million active Indian users on WhatsApp messenger. In 2014, Facebook purchased WhatsApp.
WhatsApp is a mobile, laptop and desktop compatible application that runs on a phone's internet or WiFi. Initially, WhatsApp was used to send texts and photos, but now, one can make calls, video calls, arrange group chats, and send voice messages. It also supports multimedia formats like GIFs, videos, etc. It is the easiest to use, accessible, and reliable chatting app. The best part is it is all free!
Initial release date: 3 May 2009
Owner: Facebook
Download From Play Store Download Apple App Store
Facebook Messenger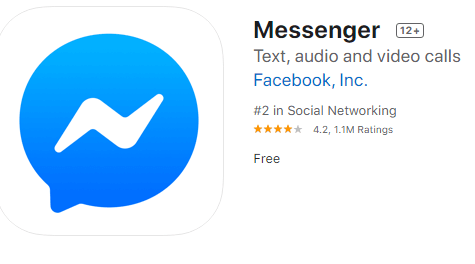 The messenger and messenger lite by Facebook are one of the most popular chatting apps in India. It is one of Facebook's in-built apps, and it allows users to chat with anyone. India alone has more than 220 million Facebook users.
The Facebook messenger has features like text, audio, and video chat. One can also host group videos and audio chats.
The regular Facebook messenger includes all the features like stickers, chat option, heads, GIFs, and the lite version of Facebook manage messenger as a basic chat app with few frills. It has a few ads, but otherwise, it is free to use. It can even be set as your default SMS app.
Initial release date: 9 August 2011
Developed by: Facebook
Download From Play Store Download Apple App Store
Telegram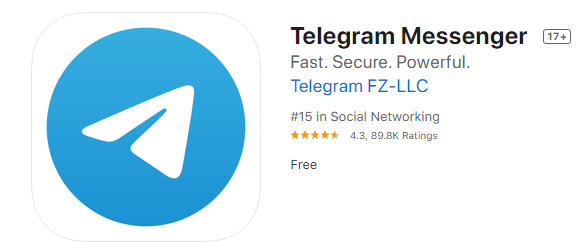 Telegram is a popular app among people who are concerned about their privacy. It has 2048-bit RSA encryption, 256-bit symmetric AES encryption, and more.
It is one of the fastest and most reliable chatting apps for android users in India. It allows users to create large groups at once (up to 1,00,000 people), and one can send and receive all types of messages, documents, MP3, large videos, and even Zip files.
One of the best features of Telegram is that it works completely fine even with a slow internet connection. This chatting app is ideal for hosting meetings. It is amongst the safest chatting apps out there.
Initial release date: 14 August 2013
Owner: Pavel Durov
Download From Play Store Download Apple App Store
Jiochat

If you are a Jio user, you must be familiar with Jiochat. For all the non-jio users, Jiochat lets you exchange audios, videos, and text. It is available for free for all the Jio users. Along with sharing texts and videos, you can make HD video calls, and one can also watch movies and read the news on this Indian chatting app.
It has some great features and excellent speed, that makes it superior to many foreign chat apps. It is available in multiple Indian languages with Indian smileys. It comes as a default app for Jio sim cardholders.
Initial release date: 7th April 2015
Owner: Reliance Jio Infocomm
Download From Play Store Download Apple App Store
Hike

Hike has around 100 million Indian users. It is a popular android chatting app amongst the people who love expressing with stickers. It has around 20,000 stickers and has 40 languages.
It does not only allow users to exchange text and photos, but it also has a news and information section for its users. It also has a camera mode that instantly makes you look glamorous.
This chatting app also has a poll section that allows users to find the best place to shop or enjoy a meal.
Initial release: December 12, 2012
Original author: Kavin Bharti Mittal
Download From Play Store Download Apple App Store
WeChat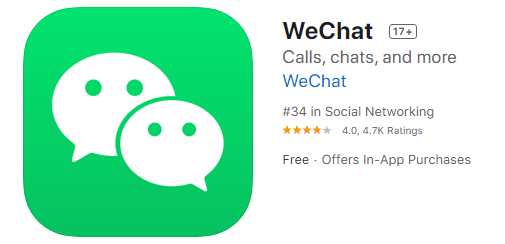 WeChat is a trendy app with excellent features. It provides services like text messaging, broadcasting the messages, video and audio calls, pictures and video sharing along with location sharing.
One of the unique features of WeChat is that you can exchange contact information via Bluetooth. With Wechat one can also read all the news and play games with their friends. It has different stickers and one can also customize their own sticker.
Initial release date: 21 January 2011
Developed by: Tencent
Download From Play Store Download Apple App Store
Viber

Viber is a top-rated and reliable app, with more than 1 billion users worldwide. It is an excellent chatting app that allows users to send text messages audio and video call one can send large HD photos and HD videos easily with this app. One of the great features of this app is there the speed of the internet does not affect its performance.
It includes stickers, news, gifs, etc. Not all the stickers are free; hence you have to purchase the sticker packs with extra cost. For a seamless experience, you need to buy a few features.
Initial release date: December 2, 2010
Developed by: Japan's Rakuten
Download From Play Store Download Apple App Store
Snapchat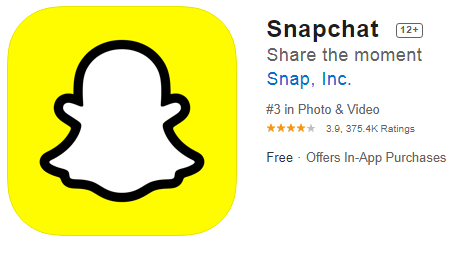 Its a fun app for sharing your stories to friends and family. It has features like Snap, Chat, memories.
Initial release date: 8 July 2011
Owner: Evan Spiegel
Download From Play Store Download Apple App Store
Google Hangouts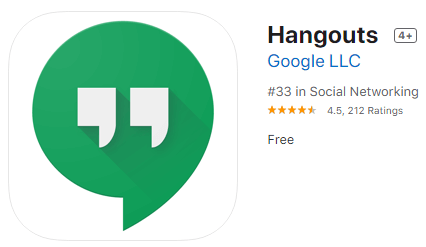 Message contacts, start free video or voice calls, and hop on a conversation with one person or a group.
Initial release date: 15 May 2013
Developed by: Google
Download From Play Store Download Apple App Store
Line App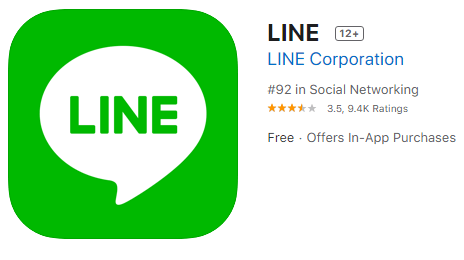 Its a free voice & Video call app working around the globe.
Initial release: March 2012
Owner: Naver Corporation
Download From Play Store Download Apple App Store
Conclusion
We have discussed the top chatting apps in India for Android users. Most of them are free, which makes them very reliable. We can connect to your loved ones regardless of their location anytime.
The performance of these chatting apps depend on various factors, internet connection being on the top, and also the android version you are using. While these chatting apps are free, some people are misusing it by spreading false rumors around. It creates a state of panic and is also a criminal offense under the Indian cybercrime law.