Automation testing is a key element in the testing framework and process. Testing organizations leverage automation testing tools as a part of their software development lifecycle to support software releases cost-effectively and deliver quality applications to customers. Automated software testing offerings have various advantages to organizations, including a significant reduction in test execution time and the ability to execute tests repeatedly without requiring human interaction.
This has proven an effective way for companies to meet the stringent requirements of their customers and regulatory bodies.
It is high time you stop letting manual testing do the bulk of your software testing. We help you in finding the best software testing companies in Dallas as there are a lot of companies available in the market which provide automated testing services but only a few give satisfactory results.
Top 10 Software Automation Testing companies in a Dallas
Zenq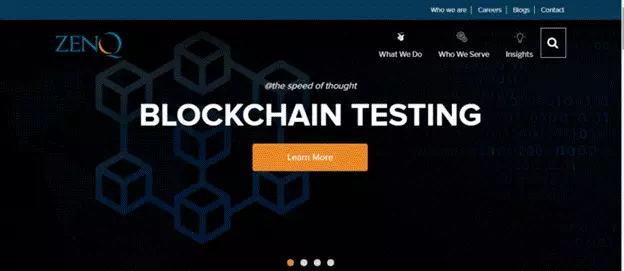 ZenQ is a leading software testing company in Dallas offering cutting-edge testing services and solutions to a global clientele. With an onsite-offshore model, we provide quick turnaround times at economical rates without compromising on quality.
With a highly-skilled workforce of over 500+ testers, we have an established track record of delivering quality assurance and test automation services to global clients in diverse industries. We provide complete functional and non-functional software testing services. Our expert teams deliver top-class test automation, performance testing, security testing, mobile app & web app testing, and consulting services to our clients across the globe.
ZenQ is a proud member of the ISO 9001:2015 community for Quality Management Systems. Our company's commitment towards service excellence has been duly recognized by the industry with multiple awards including Best Software Testing Company for three years in a row.
Address: 4100 Spring Valley Rd #910, Dallas, TX 75244
Phone: (972) 685-2775
Tatvasoft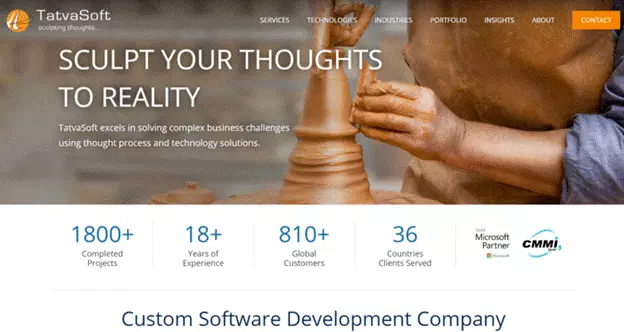 Tatvasoft is a custom software development and IT outsourcing company with its office in Dallas, Texas. It was established in the year 2000 and has been a part of the Microsoft Partner Network for more than a decade.
Tatvasoft offers a broad range of services that include custom application development, quality assurance, testing automation, cloud migration, support, and maintenance.
The company is a one-stop solution for all your software needs with its expertise in Agile methodology as well as DevOps and CI/CD.
Tatvasoft is known to offer premium quality services at affordable rates and within the stipulated deadline.
The company works closely with its clients to ensure that the projects are completed on time and within budget. They follow Agile methodologies for delivering quality products to their clients. The company also offers integration and legacy migration services for older systems.
Address: 17304 Preston Rd Suite 800, Dallas, TX 75252
Phone: (518) 282-4642
Software Allies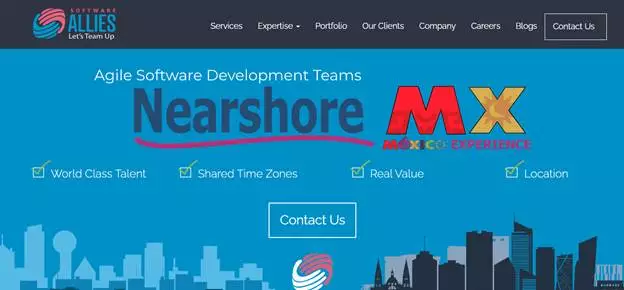 Software Allies is a software consultancy in Dallas, Texas. They specialize in software testing and quality assurance. As an independent QA partner, Software Allies offers a full spectrum of custom testing solutions for companies in any industry.
Software Allies' main goal is to help their clients build better software and deploy it faster without sacrificing quality. They do this through their five pillars: Strategy, Architecture/Design, Testing, Quality Assurance, and Automation. Software Allies' QA services are designed to fit the current needs of their clients while also building capacity for future growth.
Software Allies offers both onshore and offshore testing options. The company provides a single point of contact regardless of whether they're working at their clients' offices or remotely. This helps ensure that communication between clients and their team is never lost in translation, even if they are across the world from one another.
Address: 2218 Bryan St #100, Dallas, TX 75201
Phone: (888) 890-3670
Read: AI Tools for Software Testing
Krasamo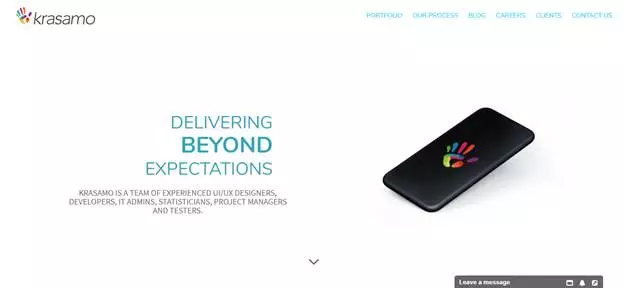 Krasamo, LLC is a leading provider of Software Quality Assurance (QA) and Testing Services to clients in North America and India.
The experts here have deep expertise in Agile Methodologies, Application Testing, Mobile App Testing, and Automation. They also have experience with large-scale projects and testing frameworks for ERP/CRM solutions. Krasamo provides experienced QA staff augmentation services by providing offshore QA teams who work closely with the client QA team located in the U.S.
The company is known to have worked on both large and small projects and our engagement models are flexible to meet the varying needs of our clients. The professionals here follow best practices in software engineering and testing which helps us deliver high-quality solutions to our clients without compromising on timelines or budget. Their industry knowledge, business processes, and best practices help us deliver quality solutions that meet or exceed our client's expectations.
Address: 1201 W 15th St Suite 200, Plano, TX 75075
Phone: (214) 418-3347
DMC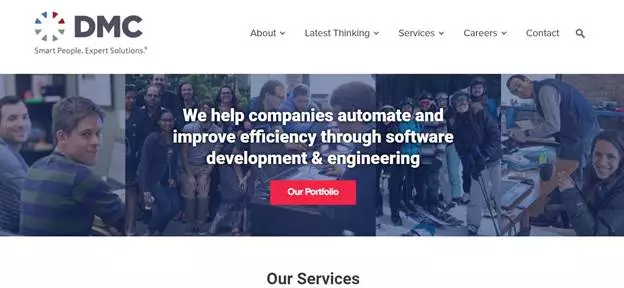 DMC offers a wide range of services to help our clients create and implement software solutions that solve complex business problems.
Their team of engineering consultants has diverse technical backgrounds, with experience in everything from creating mobile applications to building cloud-based software systems.
DMC's staff is composed of individuals who are skilled at everything from leading projects, to creating project plans, to developing best practices.
They offer the following types of testing:
Manual – Manual testing is performed by humans and involves executing a set of predefined test cases on an application. Manual testing can be time-consuming and inefficient for repetitive tasks that are better suited for automation.
Automation – Automated testing uses tools or scripts to simulate user actions on an application. Automated tests can run unattended and quickly execute a large number of tests, which can make them more cost-effective than manual testing in many situations.
Exploratory – Exploratory testing is performed by testers while they interact with an application and explore its various features. This type of testing helps expose issues that might not be found using standard methods, and it enhances the learning process for the tester.
Address: 2929 Carlisle St #380, Dallas, TX 75204
Phone: (972) 432-5536
Intelegain Technologies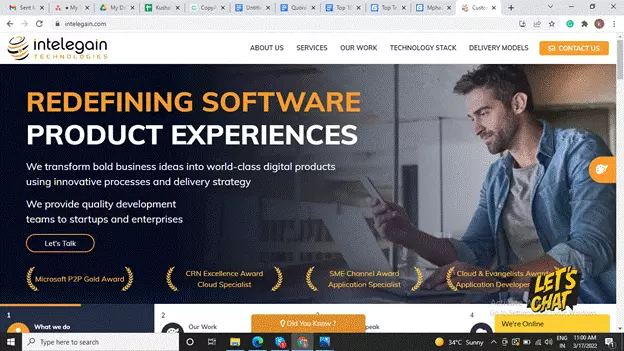 Intelegain is a software development company based in Dallas and India. It is a technology partner for startups, SMBs, and large enterprises. At Intelegain, they understand your business needs and offer end-to-end custom software solutions that help you achieve your goals.
They can help you grow your business with the right technology solutions. Their areas of expertise include ecommerce, mobile apps, IoT, cloud computing, big data, analytics, virtual reality (VR) applications, and digital marketing. They have worked with clients in varied industries such as healthcare, education, retail, automotive, and logistics.
Intelegain is also a well-known web design and development company in Dallas. They create beautiful websites which are search engine friendly so that your lead generation efforts can be successful. They use cutting-edge technology to develop user-friendly websites that are optimized for all devices.
They are one of the top software testing companies in Dallas that provide quality assurance services to help you achieve 100% quality standards for your product or website. Once your software is bug-free, it will function smoothly thus boosting customer satisfaction and reducing the cost of repeated repairs.
Address: 3010 Lyndon B Johnson Fwy Fl 1200, Dallas, TX 75234
Phone: (214) 233-0880
Briskon Technologies Pvt Ltd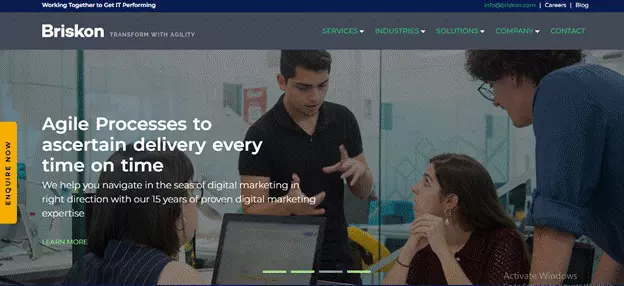 Briskon Technologies Pvt. Ltd is a leading Software Testing and Quality Assurance service provider in Dallas, Texas. It is a global software testing services company that provides best-in-class software testing services to its clients across Dallas, Texas. Their dedicated team of testers works with the clients to provide them with complete automation and manual testing solutions that improve the quality of applications, enhance business performance and reduce the time to market.
Their expert team of QA engineers uses their hands-on experience in manual and automated software testing to ensure the execution of end-to-end testing services including functional, regression, system, load, and performance testing along with configuration management support. They have an agile approach towards software testing which helps us in delivering accurate and cost-effective results at all times.
Address: 629, Springlake Way Coppell, TX 75019, USA
Phone: +765 318 8595
ISHIR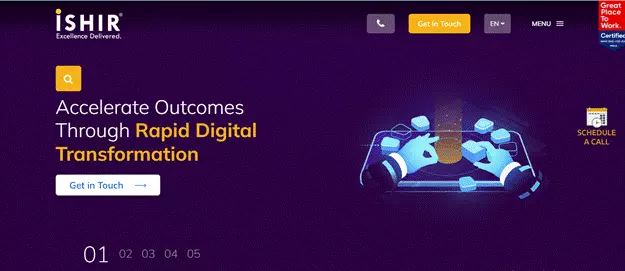 ISHIR is a leading software testing company in Dallas, Texas. ISHIR provides an array of testing services ranging from Test Automation, Performance Engineering, Test Consulting to Test Outsourcing.
ISHIR Test Services include:
● Test Automation
● Performance Engineering
● Test Consulting Services
● Test Outsourcing Services
ISHIR's test center of excellence has been in the business of software testing for many years. We are a leading software testing company in Dallas and our name is synonymous with quality. Our services are well known for their ability to deliver high-quality results at a low cost. We have been providing software testing services for over 10 years now and we know what it takes to deliver quality.
Address: 17719 Misty Grove Dr, Dallas, TX 75287
Phone: 1-888-994-7447
Appture Software LLC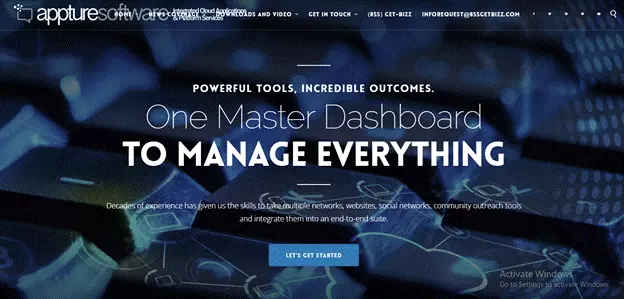 Appture Software has been providing automated software testing services and solutions to clients in the Dallas-Fort Worth Metroplex and throughout the United States since 2004. Their team of highly experienced test engineers can optimize your automation testing efforts, helping you maximize the quality and efficiency of your builds.
Whether you need help setting up an automated test framework, developing scripts for your QA team, or creating a custom automated testing solution from scratch, Appture Software provides the expertise you need.
Appture Software's extensive experience with automated software testing can help to save time and money for your business. Companies that have worked with us have realized the benefits of automation through the creation of more reliable, high-quality builds with less time investment.
Address: 14665 Midway Rd, #155, Addison, TX 75001
Phone: (855-438-2499)
Mphasis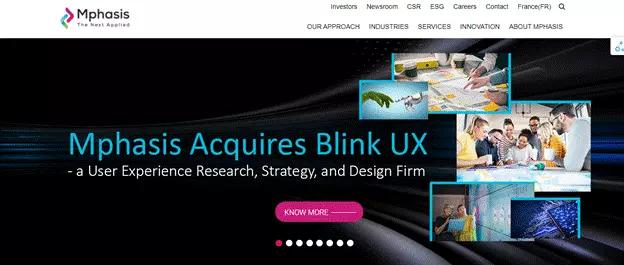 Mphasis is a global IT services provider that brings technology and expertise to drive business value, with leading capabilities in cloud, analytics, digital, and security. With over 45,000 employees worldwide, Mphasis serves customers in over 20 countries across North America, Europe, Asia, and Australia.
Mphasis has extensive experience in delivering automation testing services to customers around the world. The company's main focus areas include automation framework development and maintenance, building test cases using record/playback features of automation tools, customizing and integrating automation test suites into continuous integration (CI) environments, and regression testing.
Mphasis also offers application maintenance services for the product lifecycle management solutions of IBM Rational products. These capabilities are supported by a high-quality delivery model that includes a set of practices built around best-in-class tools such as IBM Rational ClearQuest and IBM Rational ClearCase.
Address: Mph DR International Parkway Dallas Digital Risk LLC,4120, International Parkway, Suite 2300, Carrollton, Dallas, Texas 75007
Final Thoughts
Now the time has come for organizations to optimize their software development lifecycle by leveraging automation testing tools. Automated testing is the future of mobile app development and it is here to stay. It's expected that the software testing companies will adopt automated testing as a vital element in their software development life cycle thereby increasing its use cases and popularity. This trend will reach consumers directly in increased usability and reliability of software products and services.
Read: Top 10 Software Testing Companies In Kochi