When you invest your time and effort building up your WordPress website, it becomes a precious piece of real estate that you don't want to compromise.
While it is a secure platform, WordPress is not totally immune from being hacked. For its part, WordPress does a really good job ensuring that its platform is secure. It does so with regular updates to the core WordPress code.
It is reassuring to know that WordPress has your back. That being said, it pays off if you're vigilant.
One of the most vulnerable areas to look out for is your WordPress theme. There are plenty of themes and plugins available online and on the official WordPress theme repository. But here's the thing: all of these themes are not secure.
There are certain themes that are cracked versions of premium themes (aka nulled WordPress themes), or come injected with malicious code. If you installed these themes on your site, it can result in your website getting hacked.
If you feel that you've installed such a theme on your site or your theme is compromised in some way, then this article is for you.
Let us show you four ways through which you can detect malicious code on your WordPress site.
But before we get started, let's clear out some basic concepts.
What is A Nulled WordPress Theme?
Nulled WordPress themes are similar to cracked software in that they are free versions of an otherwise paid technology. In the case of nulled themes, that paid technology is a premium WordPress theme.
Before you go about selecting a theme, always make sure that it's not nulled. If you've installed it, then make sure to change that WordPress theme.
These themes are riddled with backdoors and vulnerabilities that, when installed, reduce the security of your WordPress site and compromise it to hacks and malware injections.
Why WordPress Themes Are infected By Malware?
There are two types of WordPress themes: the popular and the unpopular ones.
The former, because of their popularity, are constantly maintained and regularly updated to be secure. The latter is either abandoned or updated after long periods of time. Both have their own set of users who like the theme because of one functionality or another.
The abandoned (but used) themes are, with time, infected with malicious code that compromises it. If they're not updated as the bugs accumulate, it essentially becomes a "ticking time-bomb" for anyone who installs it.
Now that we've set up the groundwork, let's see how you can scan and detect these themes on your WordPress site by using malware scanner plugin.
How to Scan WordPress Theme For Malicious Code
#1 Theme Check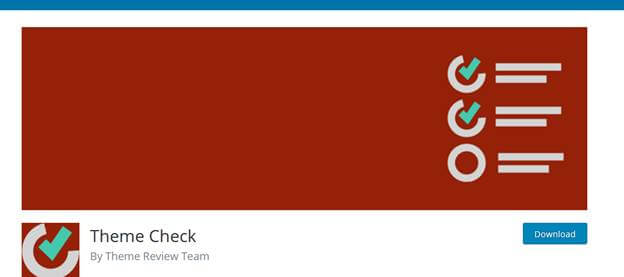 If you're looking for a quick method to check if your WordPress theme is complying with the latest standards and best practices, then you can use ThemeCheck.
It's a complete plugin for automated testing that, when installed, scans the installed themes on your website. Once the scan is finished, it shows you the results of the scan where you can check whether the theme is adhering to the latest WordPress standards.
You don't have to navigate too deep on your backend to find this tool. You can locate it from the admin menu and just scan your site. Not only is it a handy tool for developers, it can also be used by webmasters to detect and solve the faults in their themes.
#2 Health Check & Troubleshooting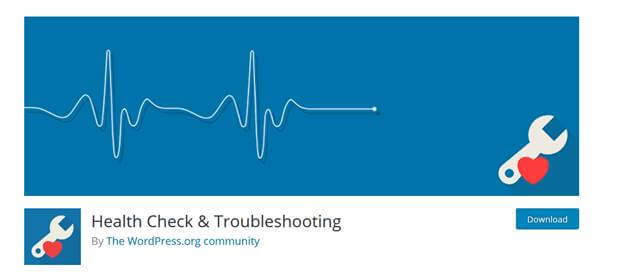 This plugin, while not necessarily a theme checking plugin, does ensure that your WordPress installation is free from configuration issues and other problems. Issues with the theme are just an addendum to the entire process.
With the plugin installed on your WordPress site, you can check the information about your WordPress server and whether or not it's up-to-date.
With regards to theme, Health Check and Troubleshooting comes with a Tools section that lets you see which files have issues. This includes the theme files installed on your site.
#3 WP Activity Log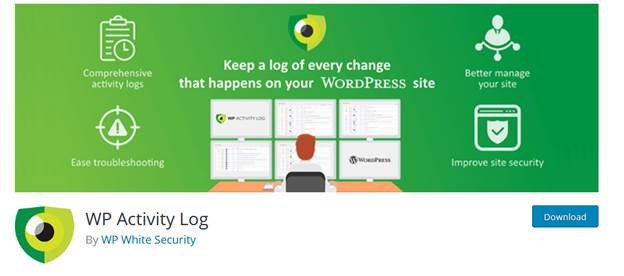 The WP Activity Log plugin by WP White Security is a complete changelog tool that provides you with a detailed description of the changes taking place on your WordPress site.
With the ability to monitor changes in real time, the plugin allows you to check whether or not your WordPress theme is tampered with or not.
While it does promise a lot, security is an important reason for installing the plugin. It ensures that your website is free from any malicious activity or faulty code.
#4 Wordfence Security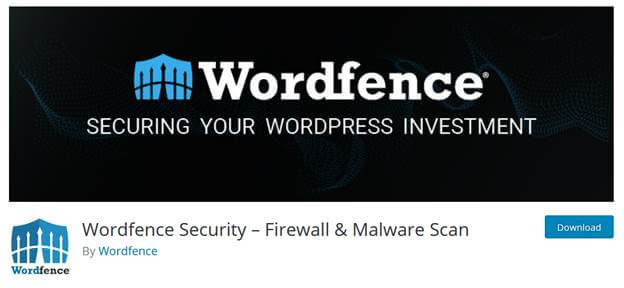 Installing WordFence on your website can prove to be a game changer in more than one way. In the WordPress sphere, it's one of the most influential security plugins to exist.
The primary benefit to using WordFence is the level of security it provides. It can detect malicious code, scan your site for code changes, and prompt you on whether your plugins and themes are updated or not.
When you've installed the plugin and started a scan, it can immediately check any issues that might be associated with your WordPress theme, among other files. We can say for sure that if there is a vulnerability present within your site, then WordFence security can pick it up and help you resolve it.
#5 Sucuri Site Check

While it's quite beneficial if you installed the Sucuri WordPress plugin, it's online site check tool is also very useful.
There isn't a learning curve associated with the tool. All you have to do is visit the website, paste your URL in, and then see the magic happen. The tool provides you a run-down of every security aspect related to your website.
If you're short on time, then you should definitely check out Sucuri Site Check.
#6 VirusTotal

Another useful and quick tool for checking the health of your WordPress site comes in the form of VirusTotal.
Similar to Sucuri Health Check, this tool can be used to check any particular malware injections on your WordPress website.
When you've finished the scan, it gives you a run-down of all the places where your site's security can be breached.
End Note:
In this article, we discussed the six common ways through which you can scan and detect the security of your WordPress theme.
With these tools at your disposal, you can gain a more detailed report on any malicious activity on your WordPress theme.
To reiterate, it's important that you stay vigilant when it comes to WordPress. Before you go about selecting a theme, make sure that it's not a nulled theme and is secure from the outset. Hope you liked WordPress security scan plugins.
So, be safe and secure in your WordPress journey!