These days, every 3rd website is created with WordPress. It is a very popular CMS created on the basis of fully open source software. A few years ago, website hacking was a rare and unusual phenomenon. Now, the situation has changed a lot. Website hacking and cyber attacks have become a mass phenomenon.
Expert cyber criminals attack tens of thousands of sites with identical vulnerabilities. They use them their victims for earning money, sending spam, stealing traffic and trade secrets. When a website is hacked successfully, its owner faces great loss in terms of reputation in the market, site ranking on the web, and lost revenues. So, how to protect WordPress websites from hacking activities? Let's find out.
Table of Content
1. Clean Your Computer At First
2. Choose A Good Hosting Server
3. Use HTTPs Encryption
4. Use A Good Quality Theme
5. Delete All Unused/Old Plugins
6. Password Management
7. Two-step Verification
8. Use CAPTCHA
9. Install WordPress Updates Regularly
10. Use WordPress Security Plugins
11. Security Audit
Final Words
1. Clean Your Computer At First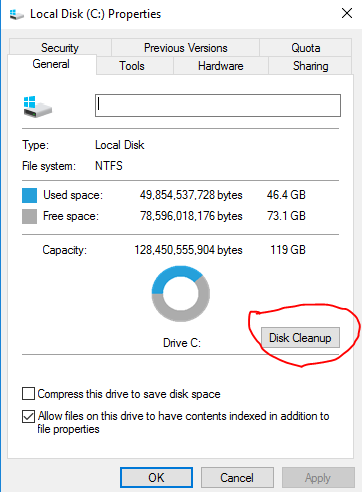 It is the first step to protect your website. A good number of IT professionals and companies ignore this aspect of website protection. When you use an infected computer or laptop to access your website, it becomes easier for hackers to hack the site. Therefore, you must take all possible to keep your computer or laptop free from harmful programs. Use the latest version of web browsers, OS, firewall, and antivirus. Encryption is the best way to enhance the protection of personal data. Even if your information falls into the wrong hands, hackers will find it difficult to obtain the information immediately. Always use an up-to-date computer and laptop to access your website. This will keep hackers away.
2. Choose A Good Hosting Server
You need to choose a hosting server to run a website successfully and make it available to users 24*7. Website hosting server comes at a good price. So, most website owners tend to host websites on a shared hosting server. It helps them to save financial resources and run the site with low investment. But wait for a while.
Shared hosting servers have their disadvantage. Too many websites are hosted on a shared hosting server. So, bandwidth is equally distributed among all websites. All websites hosted on shared hosting are more prone to different types of security vulnerabilities. If a hacker successfully hacks one site, he/she can easily bring down other websites also using malicious code or program.
So, to keep your site safe, relinquish your love for cheap shared hosting services. Invest in a good and reliable hosting service. You will get enough bandwidth to run your website. Your website will be protected from common online security threats.
3. Use HTTPs Encryption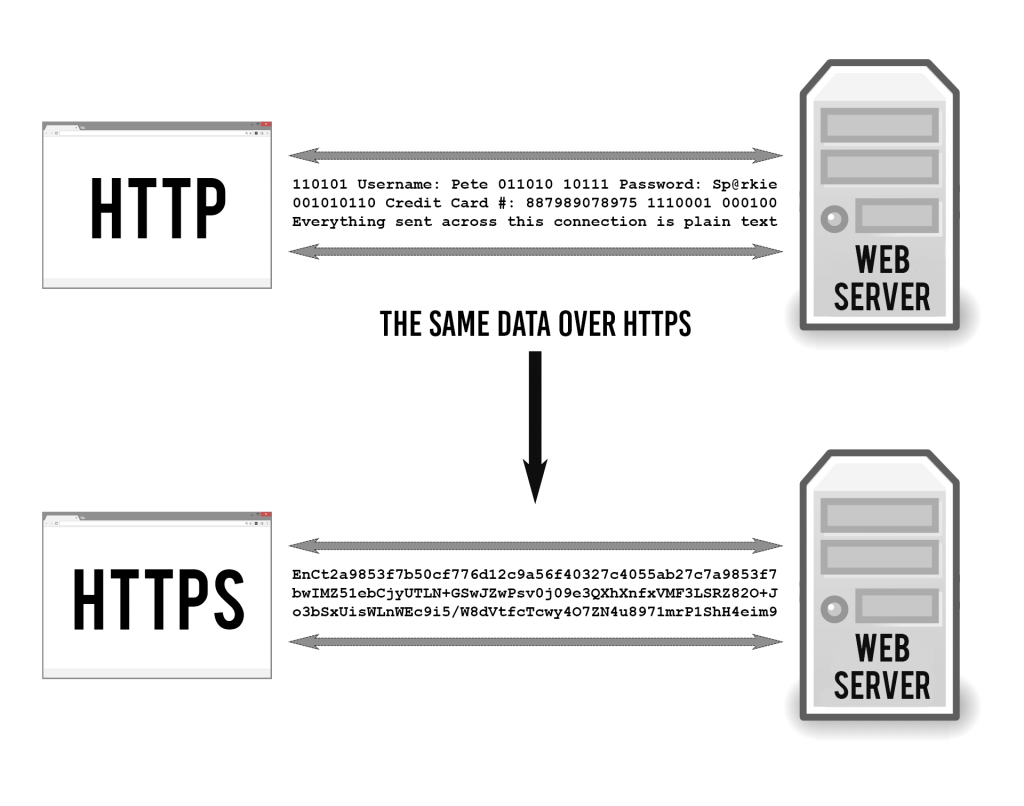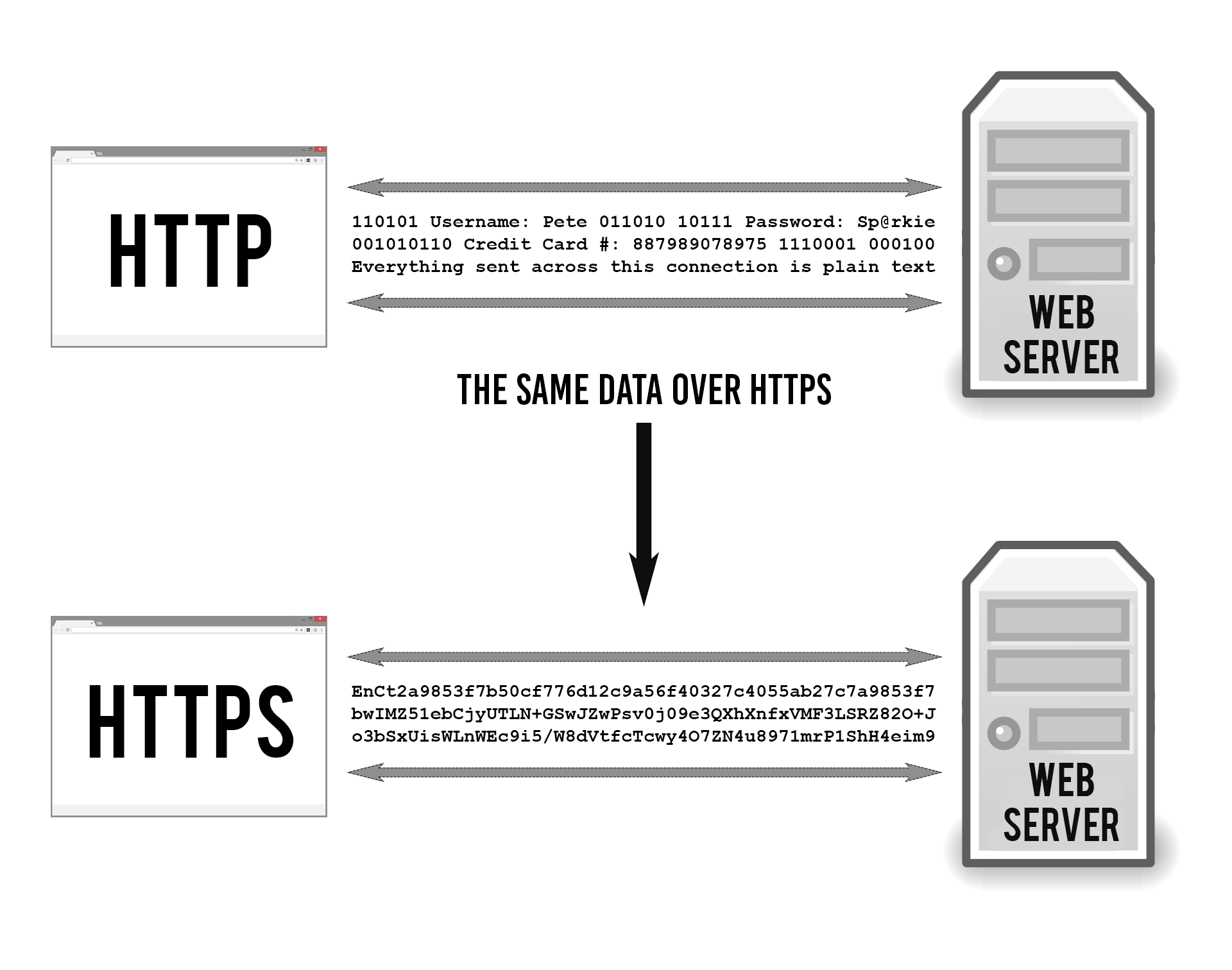 Source: tiptopsecurity.com
All websites, no matter whether they are big or small, have databases. When in operation, a large amount of database is created on a daily basis. Information is also transferred from one place to another. Hackers tend to catch the flow of information through different means. This enables them to break into the website and disturb its operation. With HTTPs encryption, you can easily encrypt the information on your website. It becomes difficult for hackers to break into the site database and hack it.
4. Use A Good Quality Theme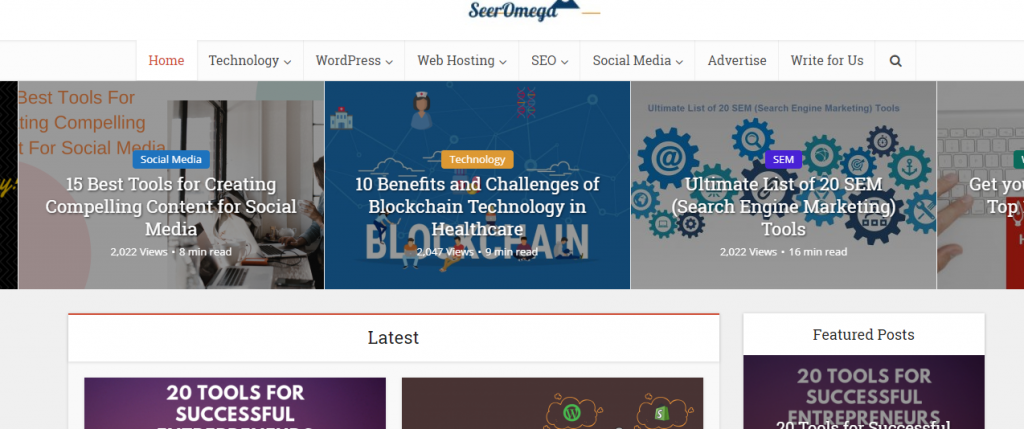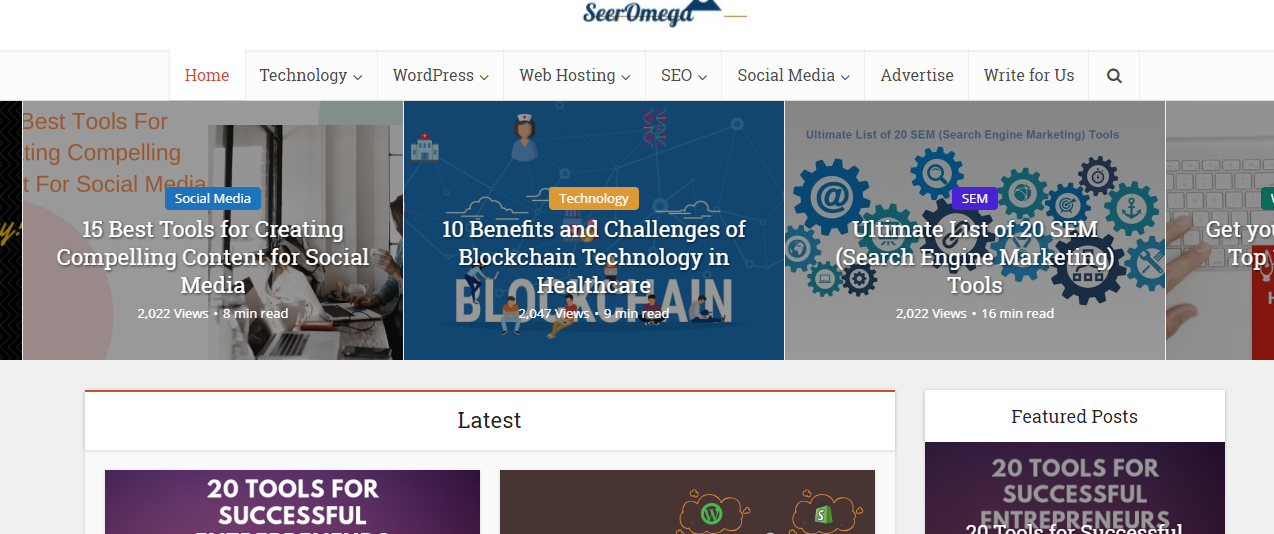 Plenty of free and premium WordPress themes are available on the web. However, most folks use free WordPress themes to save their resources. The temptation for free WordPress themes can lead you in trouble in the future. Not necessarily, but most free WordPress themes are infected with malicious code. When you use such a theme on your website, it serves as a backdoor to hackers.
They can easily take control of your website and steal important business details. Therefore, take the help of expert WordPress Developers when you select a theme for your website. You can use a free theme for your website, but make sure it is free from the harmful program. If possible, invest in a good-quality premium theme to protect your website from online security vulnerabilities. Get a good theme created by the WordPress website development company to keep your website safe from the harmful effects of free themes.
5. Delete All Unused/Old Plugins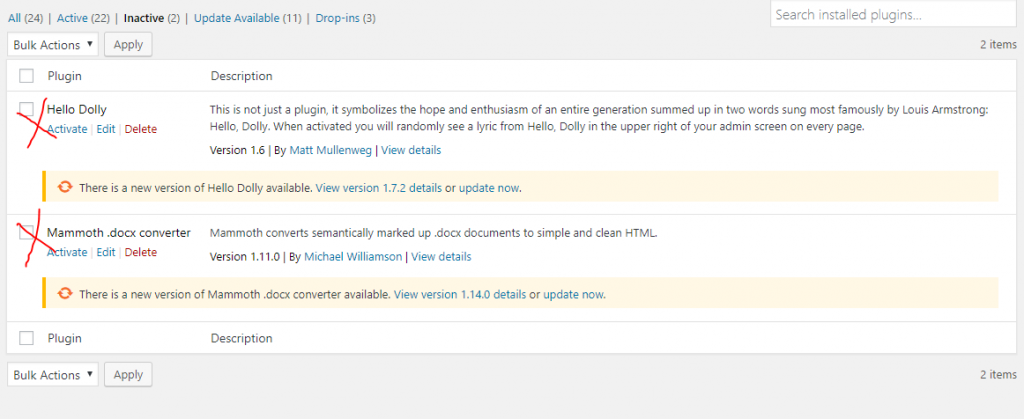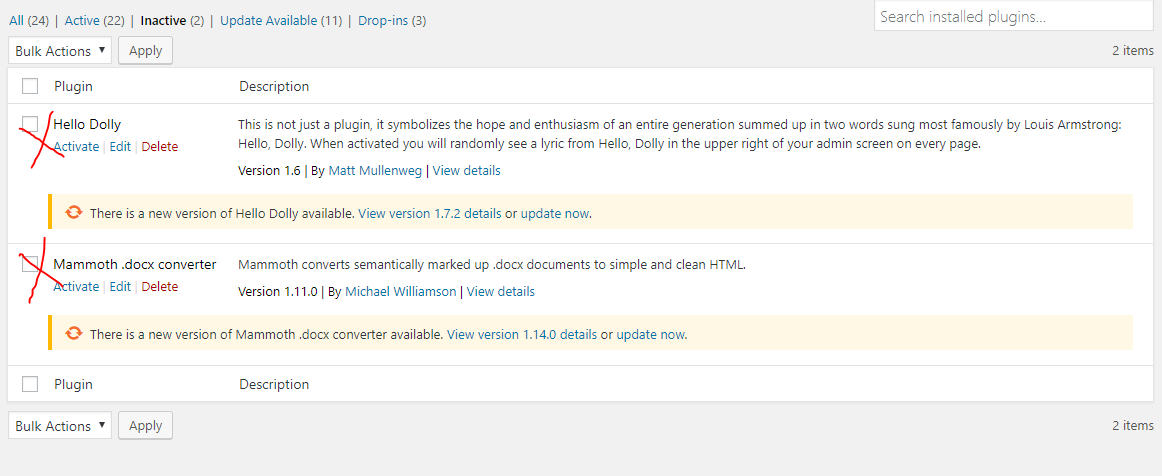 A large number of WordPress websites are owned and operated by folks with a non-tech background. Even tech geeks are also fond of using WordPress plugins. To be honest, WordPress plugins enable website developers to add new features and functionalities to sites. They also become able to expand the site and automate different business marketing activities. Therefore, they use too many plugins on websites. When plugins become obsolete, they pose a security threat to the site. Delete all unused plugins active on the site. It will make your website faster and safe.
6. Password Management
Password management is an important aspect that determines how the level of protection to your website. Practically, it is observed that most website owners use an extremely simple and common password to protect their website. Furthermore, many users have access to this password. In case of a treason act committed by one of your associates, the security of the site is jeopardized badly. A business friend turned foe can change the password at any time & take control of the site.
So, you need to be serious about password management. Use random, uncommon and hard-to-predict log-in details to keep your website safe. Keep changing the website log-in details from time-to-time to mislead hackers. Never give full access to the site to unreliable co-workers and employees. Based on their roles and responsibilities, define their user roles. You can also use password management software to take care of password details automatically.
7. Two-step Verification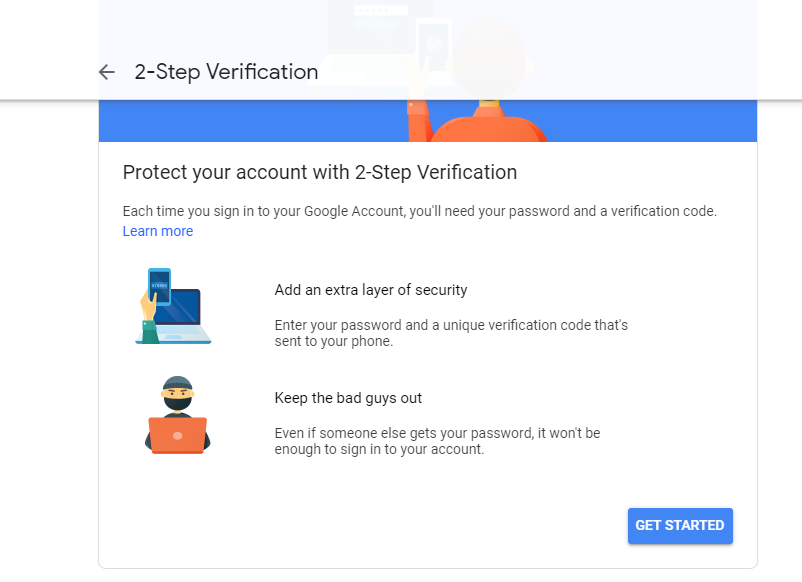 Generally, the standard procedure for user identification on the Internet or any other system requires only the presence of a username and password. However, in today's insecure online environment, it is not sufficient for website protection. Two-factor authentication is an additional level of security for user authentication. When a user enters data to access the site, one more factor must be provided for authentication (apart from the login and password details). It adds an additional layer of security to your website. It becomes difficult for hackers to hack your WordPress website.
Two-factor protection is used everywhere such as on social networks, forums, blogs, instant messengers, games, online banking, etc. This technology is used by Apple, Facebook, Twitter, Gmail, Yandex, Google, Microsoft and many others.
Somewhere this method of protection is optional. On some other places, it is a mandatory rule. Always keep in mind that two-factor authentication greatly complicates the task for a potential attacker and acts as a deterrent. They can't hack your website if they have no access to the OTP generated by the service provider.
8. Use CAPTCHA
As a website owner, you must have noticed unusual traffic and SPAM comments on your website from time-to-time. Some folks do it willingly to flood your website with fake traffic and repel genuine users. With this, business rivals aim to destroy your reputation in the market & take an unfair lead in the competition. Robots or bots are introduced everywhere to actively visit various sites and collect the necessary information on them.

They are also used to make automated queries to the site and put additional on the site's server. You can use CAPTCHA to solve this problem. When visitors try to access the site, they are asked to fill the CAPTCHA form. This eliminates the automated submissions made by bots. Only humans can access your website when CAPTCHA is activated.
9. Install WordPress Updates Regularly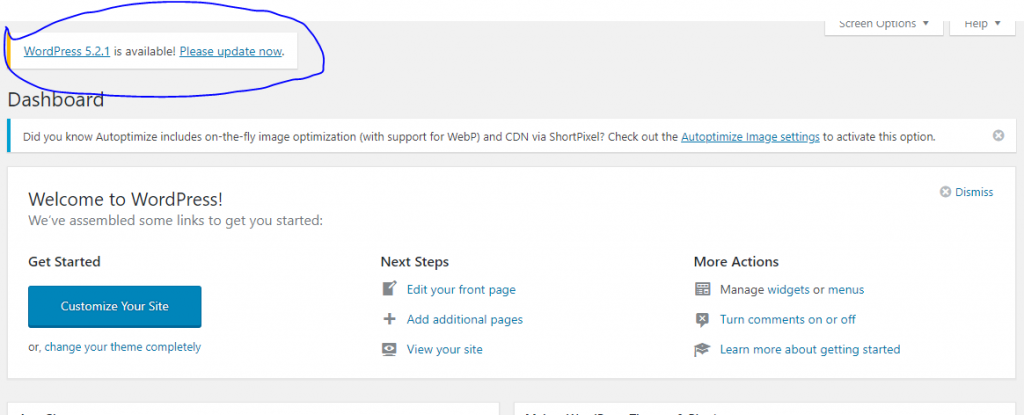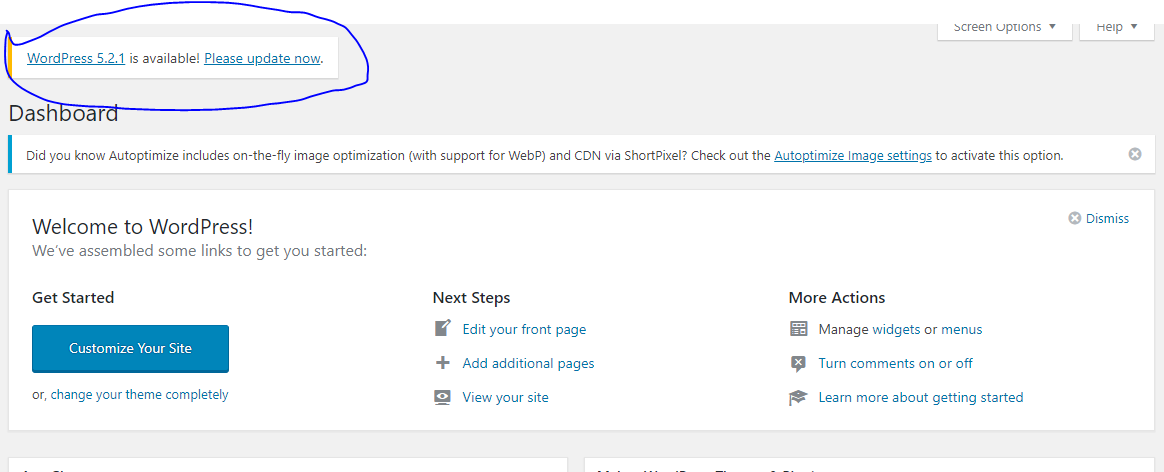 From time-to-time, you receive notifications from WordPress to update your website, theme, plugins, etc. Many website owners consider those notifications as unimportant. They don't update the CMS, theme and plugins. If you keep running the site with an older version of the CMS, security risks may hit your website at any time. New WordPress updates address the vulnerabilities of the previous system and offer a better version of the software with more security features. So, update the CMS, theme and plugins as soon as possible to keep your website safe from online security threats.
10.Use WordPress Security Plugins 


New security threats to websites keep emerging from time-to-time. Humans can't sit and take care of website security 24*7. They have personal, professional, social, family life as well. This is where WordPress security plugins come into the picture. They can monitor your website at all times. Pick and install some good security plugins on your website ASAP. After successful installation and activation, they start observing suspicious activities on your website. They instantly notify you about different types of security threats to the site. Be active and fix those dangers quickly to protect your website.
11. Security Audit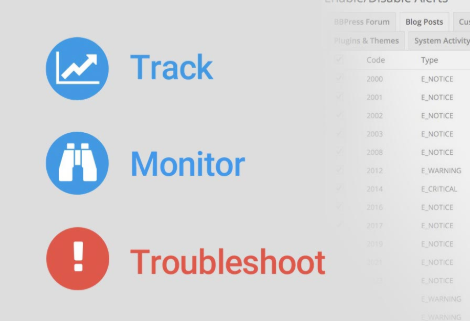 A website security audit is an independent examination of the site by web security experts. It is the most powerful tool for ensuring the security of the site. In this process, auditors detect errors in the site code and server software used by hackers to attack the site. It also allows you to fully assess the level of security of the site and do the needful work. A variety of options, techniques and methods of hacking is used to check the security of your site. Partner with a seasoned IT company that offers custom wordpress development service to conduct the security audit and make your website safe.
Final Words
WordPress website security has now become a serious issue. Still, many website owners have a careless attitude towards the security of their site. Inexperienced webmasters believe that hacking a site is fraught with only temporary loss of it from the network. In reality, the consequences are more serious than it might seem at first glance. You can use these methods to protect your WordPress website safe from different types of online security threats. Best of Luck!