WordPress is a popular CMS (Content Management System), which is widely used for developing different types of websites. Its popularity is a reason why WordPress websites are more susceptible to hacking and malware attacks than any other CMS. As there are more websites which are built on WP platform, more attackers are inclined to attack WP websites. However, it doesn't mean that other platforms are fully secure as they are also prone to hacking, malware and other threats. But, they are less likely to be attacked than WordPress due to their lower user base.
Moreover, at the core, WordPress websites are highly secured and most of the vulnerabilities come from the users' side. However, a security breach brings drastic consequences to a website damaging all aspects of the site. Your data might be stolen, you're locked out of your site, data might be held hostage, SEO and website reputation is spoiled and there are several other threats that you may experience in case of a security breach.
WordPress security plugins are the best line of defence to protect your site from different threats. There are dozens of advanced WordPress security plugins that enable you to safeguard your website from possible threats. You can ask your web development company to integrate the best security plugin in your site.
Best security plugins for WordPress
Whether you hire WordPress web development company or build a site yourself, there might be scope for security. Securing your site is the prime concern for you as it's the gateway to your business, which allows customers to interact with you. By choosing the right security plugin, you can provide robust security to your website. Below is a list of the top WordPress security plugins which you can use for your site.
1. Wordfence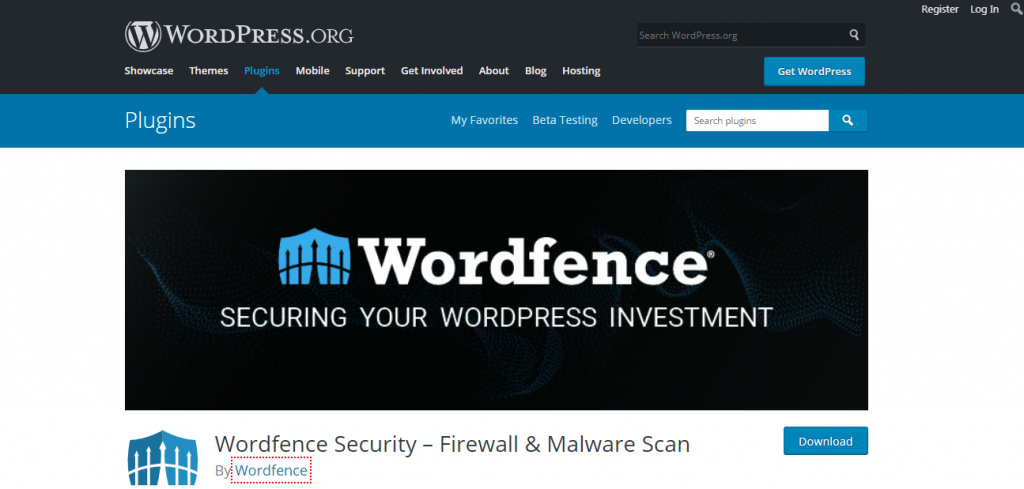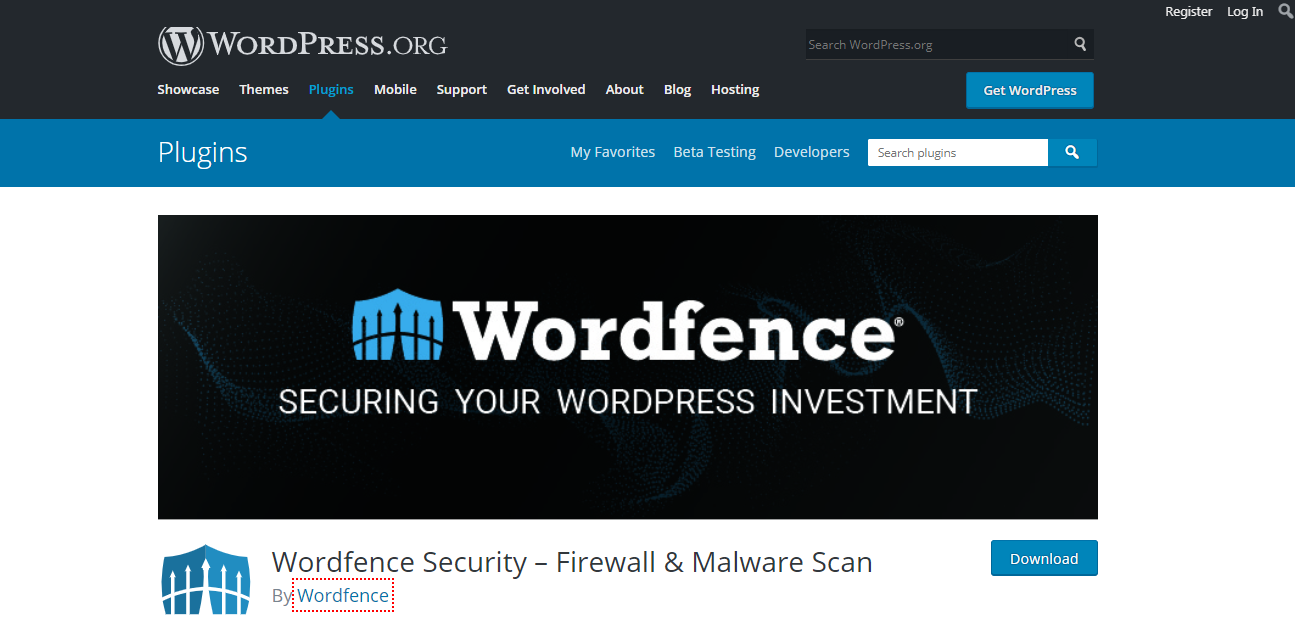 It is one of the best and popular WordPress security plugins which provide ultimate safety to your site from different threats. It offers powerful malware scanner, threat assessment, exploit detection features and more. It automatically scans your website for common threats, plus you can also run a full manual scan anytime to inspect your site for any possible threat. Once installed on a site, it keeps checking for any malware infections.When it finds any malware sign, it notifies you with the options to eliminate the threat and disinfect the site.
This plugin also claims to speed up your site as it utilizes Falcom caching engine. Although, you can use a myriad of its functionality for free many of the advanced functions are available when you upgrade to premium version. It stops brute force attacks and can provide two-factor authentication through SMS. Wordfence also scans your posts and comments for malware threats.
2. iThemes Security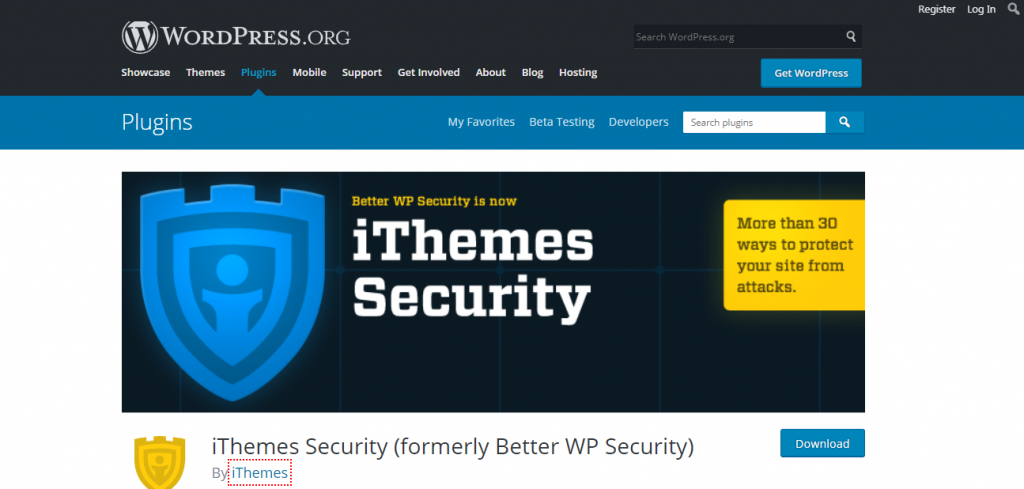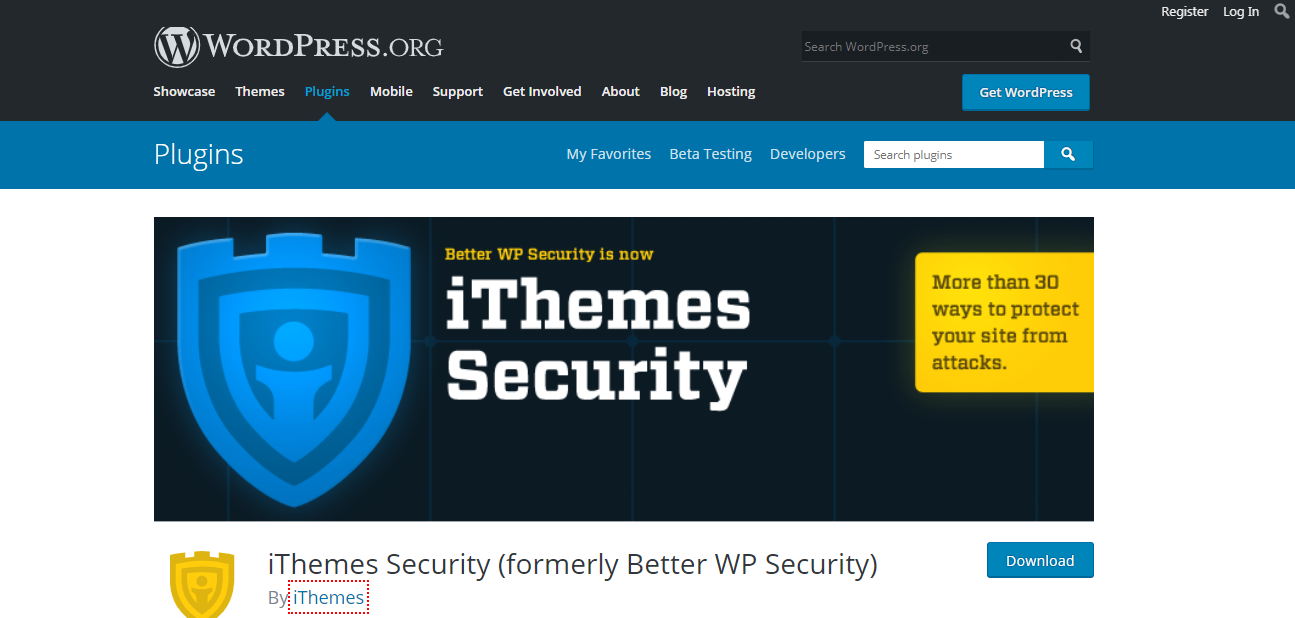 iThemes which formerly was known as Better WP Security is a powerful security plugin which boasts to provide 30+ ways to protect your WP website. Simple one click installation enables you to protect your site and stop automated attacks. Besides this it also fixes different security holes in your site and strengthens its security. This plugin is developed by iThemes which is a trusted and reputed organization providing various WordPress solutions since 2008. This security plugin prevents other people who have attempted to attack other sites from accessing your site. Which implies your site will have strong protection from brute force attacks. It reports and blocks the IP address of failed login attempts.
Besides these features, it bans bots, user agents and other hosts that make any trouble. It enforces very strong passwords for different accounts. This security plugin scans your site and report any vulnerabilities as well as fix them appropriately. Plus, it also enhances the security of your server. You get a lot of features with the free version of iTheme security plugin, but you can avail even more powerful features like Two factor authentication with the pro version of this plugin.
3. Sucuri Security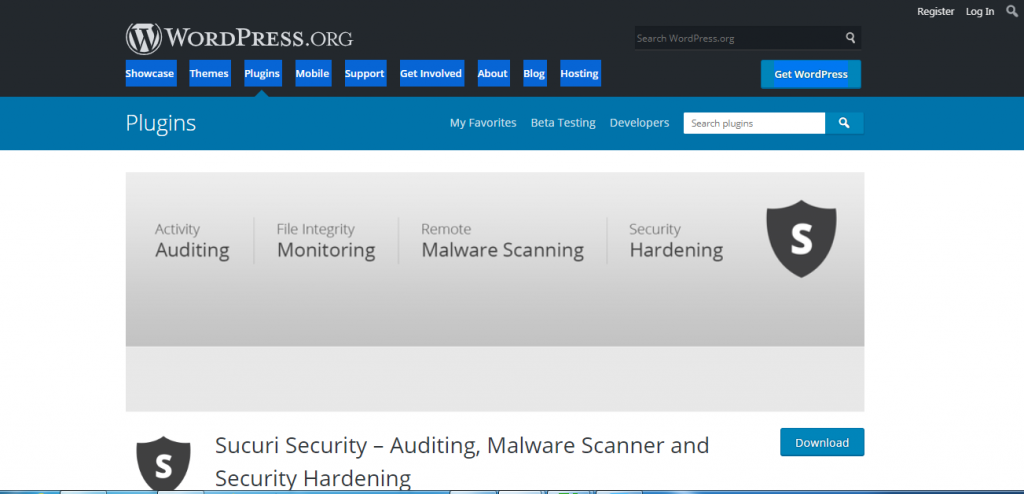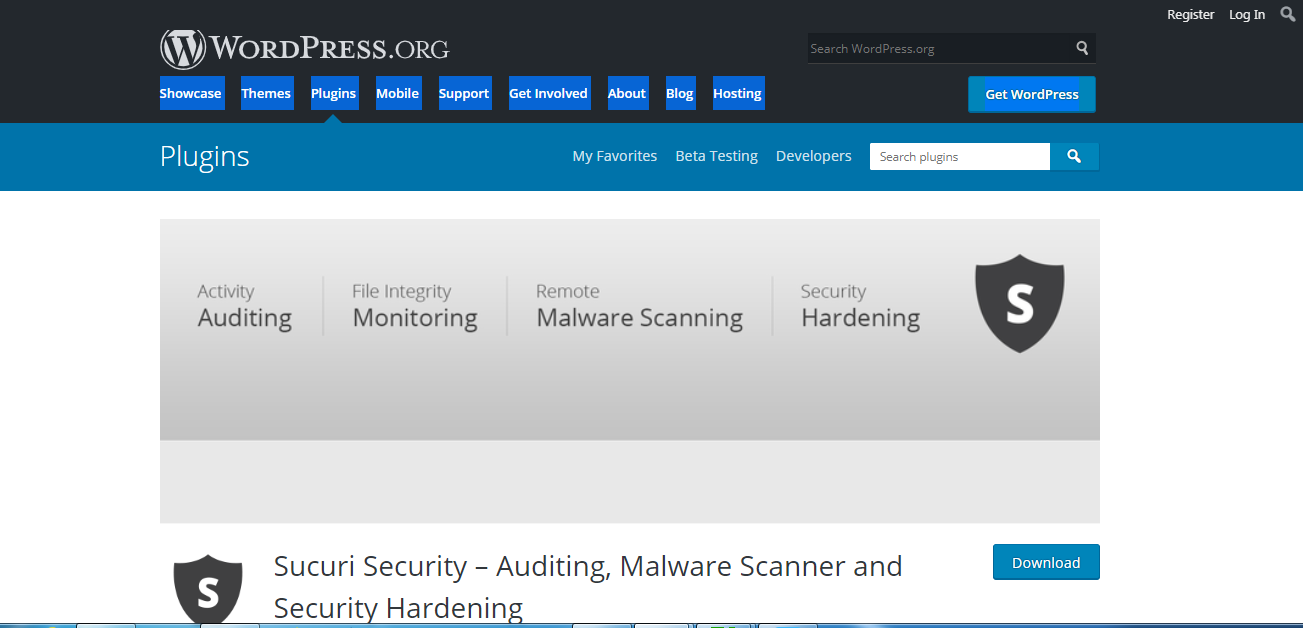 It is the leading security plugin in WordPress industry which provides ultimate security to your website. You can get both free and paid version of Sucuri. The free version comes with several outstanding features like backlist monitoring, security activity auditing, security notifications, file integrity monitoring, post-hack security actions, effective security hardening, remote malware scanning and more. The paid version comes with more robust features like website firewall protection which prevents brute force and other attacks. The firewall filters the malicious traffic before it reaches to your server. They serve static content from their CDN servers. It also boost your website performance due to DNS level firewall along with their own CDN.
Sucuri hardens your website security as well as scan your site for the common threats. You get instant notifications when there is something wrong with your site. The paid plans offers advanced protection from DDoS attacks, brute force attacks, Zero Day Disclosure Patches, and other scanner attacks.
4. BulletProof Security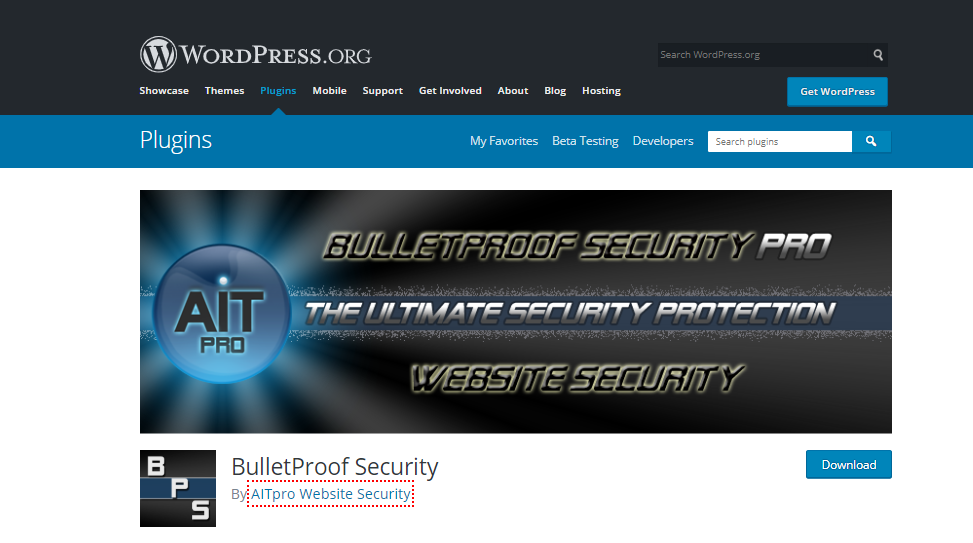 It is another prominent WordPress security plugin which provides complete security to your website. It takes care of various things on your site. BulletProof Security adds a layer of protection to your website by providing database security, firewall security, login security and so on. Once you install and activate the plugin, you can be relax about your website security. It blocks fake traffic, security scanners, malicious IPs, code scanners, and limits failed login attempts. It keeps checking WordPress core files, plugins and themes to ensure protection.
It offers database backup and restoring, security log, maintenance mode, full setup wizard. You can avail the premium features and functions of this plugin with the paid version of BulletProof Security. The pro version provides many added features which helps you protect your website root website folder and your 'wp-admin' folder. It might not be the topmost security solution as compared to other powerful security plugins, but it's a robust plugin to secure your site.
5. All In One WordPress Security & Firewall

It is another popular and effective WordPress security plugin which provides protection from varied malicious attacks. It checks out vulnerabilities and strengthen your website security. This is easy to use and eliminated security threats by providing recommended security solutions. It provides protection from brute force attacks and it's a comprehensive and stable WP security solution. This plugin provides 360-degree security to your website and take the website security to a new level. It's packed with a range of topmost functionalities to help you combat the most common attacks.
It provides robust with protections like forces user logouts when a configurable time period is over, monitor failed user attempts with IP address, add plain math captcha or Google reCaptcha to the login form of WordPress, monitor account activity for all users and more.
5. Defender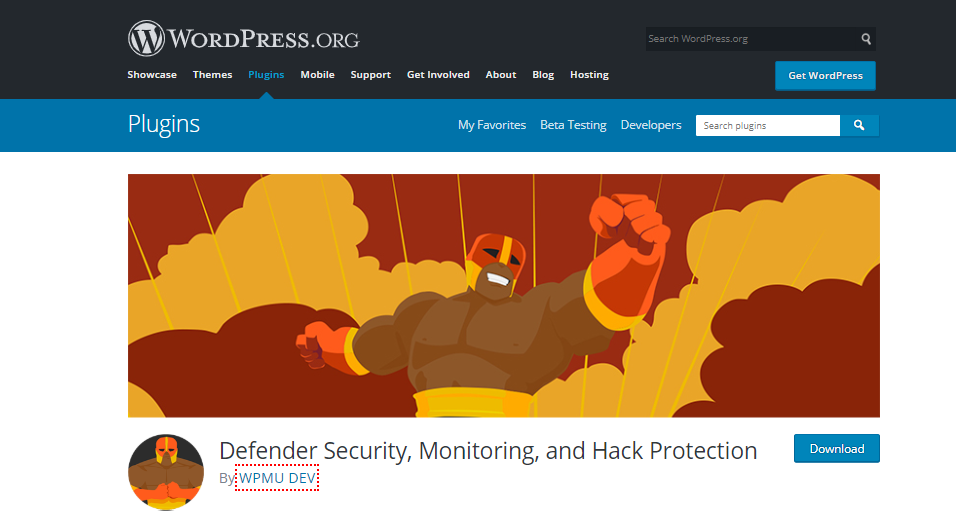 Defender is one of the new security plugins which makes WP security easy and simple. It comes with very effective hardening techniques which enables you to strengthen your website security in easy manner. There are both free and premium versions of Defender that comes with attractive security features. It scans your website core files for any issue or vulnerability to provide complete security to your website. The scan available with Defender compares WordPress install with the directory then reports changes, if any exist providing you can option to restore the file with a single click. The pro version of the plugin provides you many features like cloud backups with 10GB storage, blacklist monitoring, log auditing to monitor changes, automated security scans and more.
You can also take their help to clean up a hacked or malware-infected website. There are numerous features that make it a useful tool such as scanning and repairing of core files, 2-step Google verification, login screen masking, unlimited file scans, logging and IP blacklist manager, IP lockout reports and notifications, timed lockout to stop brute force attack and more.
6. VaultPress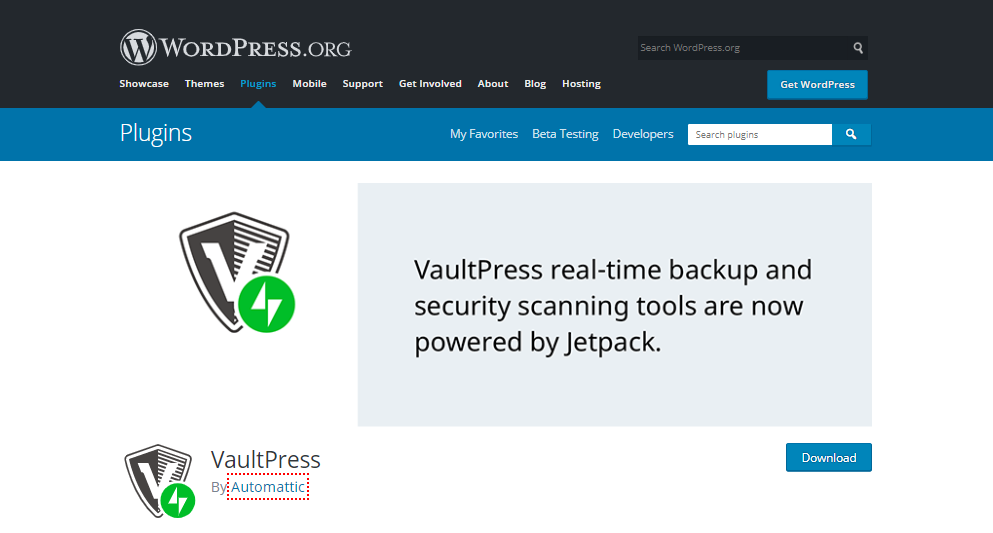 This is also one of the reliable WP security plugins which provides real-time security scanning and backup service. It is designed by the same developer as WordPress itself that is Automattic. It create backups for every comment, post, revision, media files, and settings for your website on their server. It is powered by Jetpack and provides complete website protection against threats like malware, outages, damages, hackers and more.
Excellent features of VaultPress that make it a perfect choice for securing your site include it backups data in real-time which is stored in digital off-site vault, in a single click it fixes detected malware and other security threats, automatically blocks spammers to protect brand reputation, SEO and readers, it automatically detects and remove malware and other exploitable threats, if anything goes wrong with website you can painlessly make a restore. It's a one-stop solution for everyone who needs a reliable backup and security solution.
7. SecuPress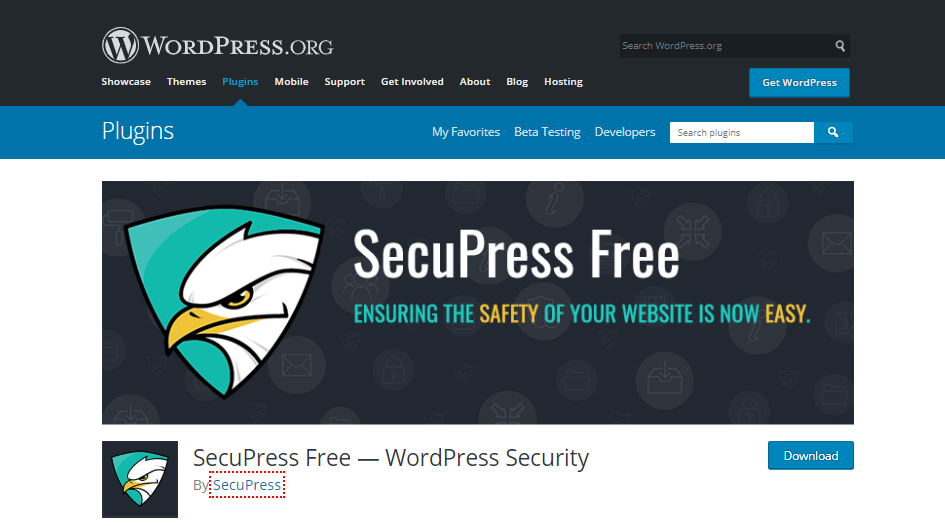 It's one of the newest security plugins which is growing rapidly. You can get a free version as well as premium version which comes with several additional features. It has a great and simple user interface that make user interaction easier and quicker. While the premium version has many additional features, you avail several amazing features with free version too like protection from brute force attack, a firewall, blocked IPs and more. The premium version provides excellent features like GeoIP blocking, PDF reports, alerts and notifications, 2-factor authentication, PHP malware scans and more.
Final word!
WordPress is a popular platform for creating and managing websites and it powers a huge number of websites on the internet. Since it is preferred by most people it's the reason that it is the prime target for most hackers and malicious people on the internet. However, using the right security practices and adding the best features to your website, you can protect it from different threats. While you can use the best WordPress security plugin on your site to protect it from varied online threats, the real protection comes from your end.
You should not use plugins, themes or other tools from unverified or suspicious sources as well as make sure that your themes and plugins are always up to date. Plus, you should also find out any vulnerability and always ensure to choose strong passwords for your login activity. These are a few things that you can do from you end, but there are more things that you can do to protect your site from malicious attacks.