New York is a bustling, dynamic city with a lot of opportunities. If you are looking for Logo design companies in New York, then this list will provide you with some helpful information and resources to get started!
One of the most important decisions your business will make is selecting an individual or company to design your logo.
As part of your research into logo design companies in New York City, take a look at this list of the top ten to help you find one suitable for your needs.
10 Logo Design Companies In New York, USA
Landor & Fitch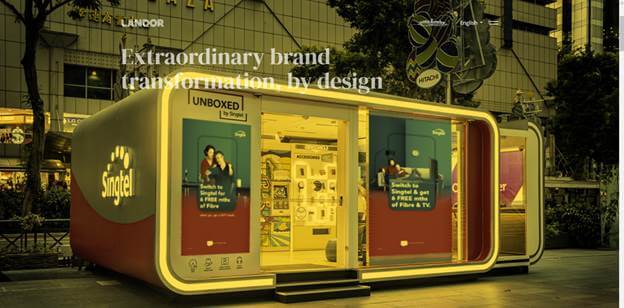 Landor Associates work with a diverse set of clients to make their brands stand out. With 36 offices in 20 countries headquartered in San Francisco, this design company has one of the best-known clients.
They're a powerful team. They have strategists and creative thinkers committed to solving intense challenges.
As global businesses, they're able to examine the implications of every brand choice, create new experiences, and open doors to opportunity. They serve big organizations in New York.
Key Services:  Brand strategy, Packaging design, Brand identity design, Internal brand engagement, Naming & writing, Research & insights, Brand architecture, and Branded environments
Website: http://landor.com/offices/new-york/
Address: 200 5th Ave, New York, NY 10010, United States
Phone: 1 646-682-1600
Email: [email protected]
GreyBox Creative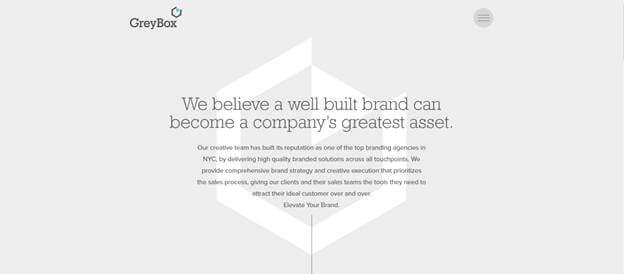 Greybox Creative, based in New York and founded by CEO Vincent Fatato, helps clients surpass the market's fast-paced changes with expert branding design. From Novo Nordisk to other notable organizations, Greybox assists brands in expanding their ability to attract a target audience. With a focus on brand identity strategy above all else, this their graphic team comprises the best professional logo designers.
One of Greybox Creative's experiences is its work with Reemo Strada, a clothing company looking to improve its branding. As the company needed help on a tight budget and turnaround, Greybox had to sharpen its ability to spot weaknesses in brands.
The company has been around for years and offers assistance through a keen observation skillset and experience in branding.
Key Services:  Creative Services, Branding & Identity, Strategic Writing, Web Development & Edits, Stationery, Brochures, Direct Mail, Custom Folders, Promotional Items, Printing Services, Fact Sheets, HTML Emailers, Pitchbooks, SEO, Search Engine Mktg, Reputation Mgt, PPC, Social Media, Website Security, Website Maintenance, Branding, and Visual Identity
Website: http://www.greyboxcreative.com/
Address: 1345 6th Ave Suite 33-060, New York, NY 10105, United States
Phone: 1 646-354-7770
Email: [email protected]
Pentagram Design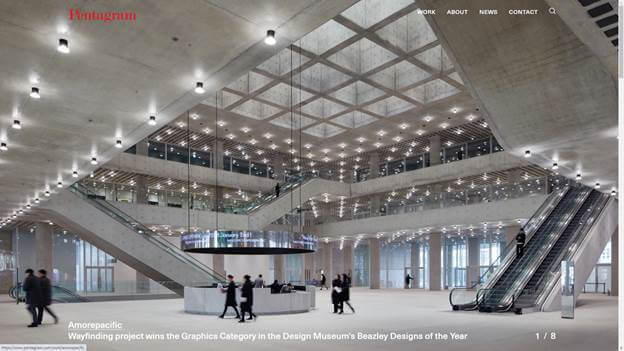 Pentagram is an equally owned graphic design firm by 20 designers, all of who practice moving every single day.
The Pentagram's structure is quite different from other graphic design firms.
Each partner within The Pentagram operates more like their own independent company with an umbrella that highlights all of the services they are able to offer, as opposed to a typical firm that offers a singular service.
This design firm is unlike any other. The founders of the company own it and, as a result, every client deals directly with them.
This is one of the most famous graphic design studios in history, best known for its contribution to graphic and custom logo design. The studio has more than 1,000 projects showcased on their portfolio page, and they've been awarded 60 major national and international awards with 30 commendations.
Key Services:  Design, Architecture, Advertising, Branding, Packaging, Exhibitions, Interiors, Editorial, Signage, Digital, Products, Identity, Strategy, Innovation, Education, Cultural, Creativity, Art, Experts, Sound, and Music
Website: http://www.pentagram.com/
Address: 250 Park Ave S, New York, NY 10003, United States
Phone: 1 212-683-7000
Email: [email protected]
Orange You Glad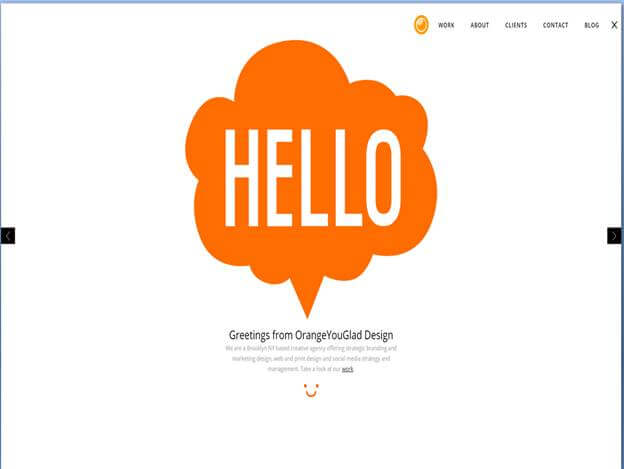 OrangeYouGlad is a Brooklyn-based branding firm with a client list rich in New York names. They pride themselves on creative brand strategies that empower others to drive change.
OrangeYouGlad has done some impressive work, like its branding for Sesame Workshop- a respected educational platform.
OrangeYouGlad helped Sesame Workshop, the puppet-maker for American TV's Sesame Street series and several other international children anti campaigns, target their audience of parents and educators with a complete reevaluation of their branding. This resulted in increased engagement with the brand and perceptions that it is more authoritative among its userbase.
Key Services:  Print Design, Web Design, Branding, Logo Design, UX, Annual Reports, Corporate Responsibility Reports, Web Applications, Illustration, Social Campaign Design, and Infographics
Website: http://www.orangeyouglad.com/
Address: 423 Smith St, Brooklyn, NY 11231, United States
Phone: 1 718-596-9415
Email: [email protected]
Interbrand Corporation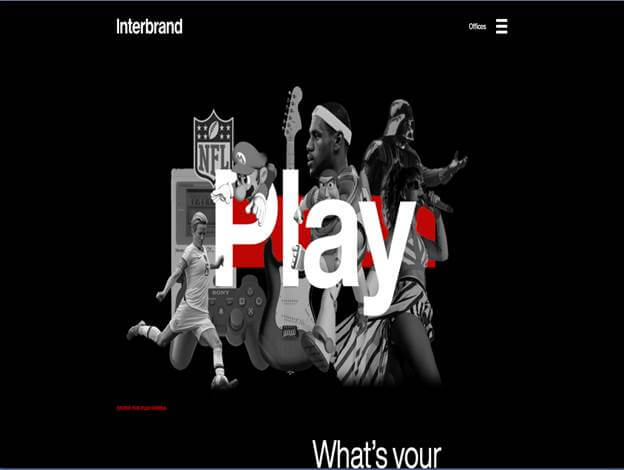 Proven by an international brand consulting firm, growth is only possible with a well-executed strategy that delivers exceptional customer experiences.
The Interbrand, design company does both strategy, creativity, and technology to help grow their client's brands and businesses.
One of the most influential design firms in the world is NBBJ. The company has offices all over the world and is well known for its annual Best Global Brands report.
Key Services:  analytics, brand engagement, brand strategy, brand valuation, design, digital brand management, health, naming, package design, retail, and verbal identity
Website: http://interbrand.com/
Address: 14 E 60th St, New York, NY 10022, United States
Phone: 1 212-486-7400
Email: [email protected]
C42D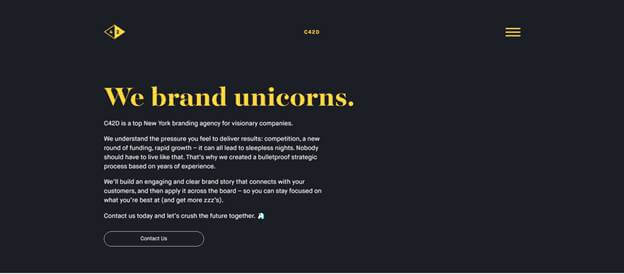 Based in New York City, C42D has provided branding solutions for brands at every stage of their development. The company focuses on contemporary trends in brand profile design and targeted brand development work from emerging companies to established enterprises.
C42D came to the rescue when their client needed a powerful branding strategy. The agency offered a polished approach that highlighted its key features and drove higher engagement with customers.
Key Services:  Marketing, Branding, Graphic Design, Creative Direction, Digital Design, Logo Design.
Website: https://c42d.com/
Address: 315 W 36th St, New York, NY 10018, United States
Phone: tel:6467654477
Email: connect@c42d.com
Lippincott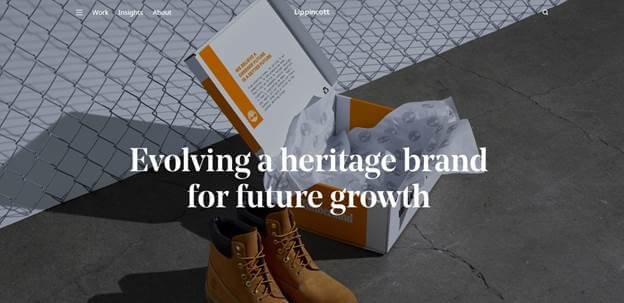 Creative consultancy Lippincott specializes in custom logo design.
They believe that success in our changing world requires a creative approach to solving problems.
Logo design is a lucrative business that requires both high-level organization and fearless creativity.
They possess both design- and business strategy expertise.
The firm is guided by the core beliefs of big ideas and big action. These are present in everything they do, with one purpose: making things more meaningful.
The company's about page claims to offer branding and marketing services outside of graphic design.
Key Services:  Brand, Innovation, design, experience, and strategy
Website: http://lippincott.com/
Address: 499 Park Ave, New York, NY 10022, United States
Phone: 1 212 521 5129
Email: [email protected]
Logo Design NYC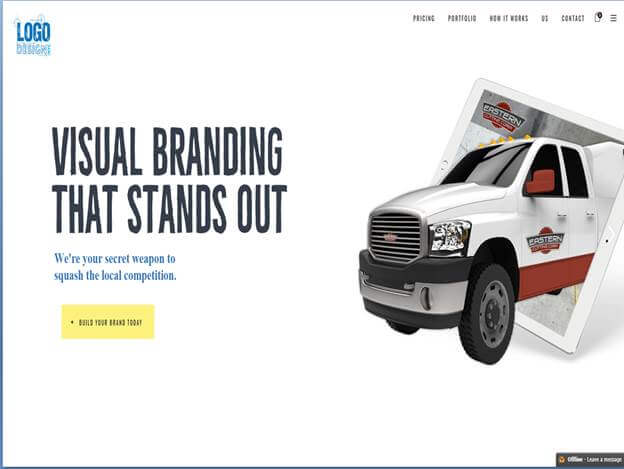 You may have never noticed your favorite brands on the street, but there's a good chance if you did see them, they had their logo designed by Logo Design NYC.
Logo Design NYC was founded in New York City with 100% customer and brand satisfaction as its top priority.
When their client asked for clarification to reach goals nationwide, Logo Design NYC provided them with customized service. The strategy included refining the voice of their clients and defining a visual profile to become more effective in a crowded digital space.
Key Services:  Logo Design, Graphic Design, Stationary Design, Web Design, Branding, and Brand Identity
Website: https://www.logodesignnyc.com/
Address: 211 43rd St Suite 707, New York, NY 10017, United States
Phone: 1 212-810-7515
Email: [email protected]
Siegel+Gale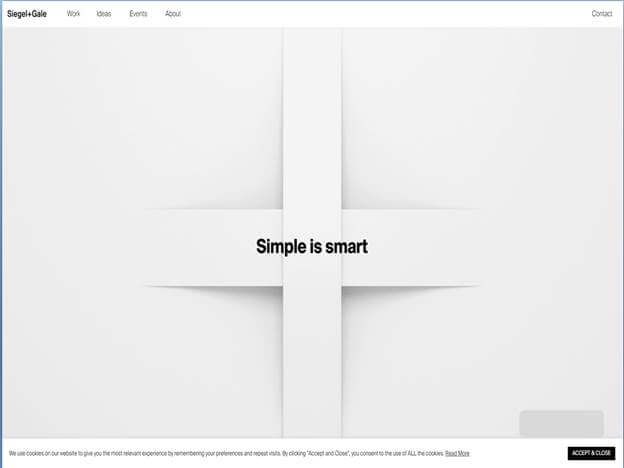 Graphic design firms are all about simplicity, but Siegel+Gale has committed to the simple design above any other graphic standards.
Siegel+Gale is a global brand strategy and experience firm with offices in New York since 1973 that set itself apart from competing firms by its core belief in simplicity. They merge science with art, unlocking the power of simplicity to help organizations become unique and recognizable.
Siegel Studios, which was founded in 1968 with the notion that "simple is smart," quickly became one of New York's most significant graphic design companies. Siegel & Gale have a passion for simplicity that inspires their work.
Key Services:  brand strategy , design, naming , research, digital , brand communication
Website: http://www.siegelgale.com/
Address: 195 Broadway 17th floor, New York, NY 10007, United States
Phone: 1 212-453-0400
Email: [email protected]
Saffron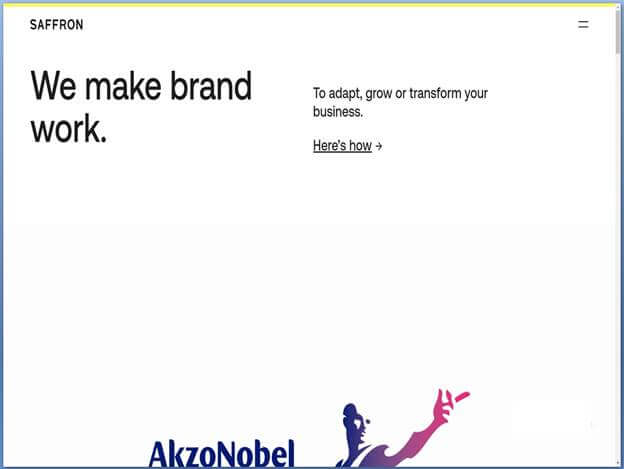 Saffron is a global innovation consultancy that specializes in branding.
Saffron sets themselves apart from others in this industry through their belief in disruptive thinking. The agency challenges themselves and their clients to make extraordinary happen.
Saffron has extensive experience assisting brands with their strategies and design, helping them think outside the box.
Website: https://saffron-brooklyn.com/
Address: 31 Hanson Place Brooklyn, NY 11217
Phone: (718) 852-6053
Email: contact@saffron–brooklyn.com
Which Custom Logo Design Service In New York Suit Me?
Many Logo Design Companies in New York can offer you quality services, which fit your needs. But only one will be able to design a custom logo for your company or product.
There are many small graphic design companies and you can pay any price for creative services.
Each of the 10 graphic design firms has at least one distinctive strength. For example:
Pentagram is the most prolific graphic design firm on this list, and they have a diverse clientele. While they often work with brands like Nike or Nickelodeon, they also serve companies the size of Columbia University.
Design agencies like Landor's mostly serve major brands with resources, for which designers need to provide extensive brand-building services. Designers often need knowledge of positioning, insights, analytics, approach, and indexing.
How to Pick the Best Logo Design Company In New York
In addition to these top 10 logo design companies, several smaller independent firms operating in New York.
The following list includes only established graphic design firms but plenty of other great design agencies all over New York.
The decision is really up to you, and it depends on what you are looking for in a logo design company. So to make the right decision, review their portfolio and see if you like what they have done.
If you are more of a one-person show that needs to create everything in-house, including your logo design company's branding, then it is best to hire someone specializing only in this field.
There are many Logo Design companies out there, but only credible ones will get you the best Logo Design.
Credible Logo Design companies are those who have a proven track record of success and can showcase their work for your review.