Marketing is no longer about the stuff you make, but the stories you tell. Digital Marketing is rising as the most effective way to reach customers and to influence customer's satisfaction with your brand. Good online marketing helps you increase your brand awareness as well as update it regularly.
Dubai, the hub of business in GCC is known for its world-class business and high competitors both online and offline. In this competitive arena, it is necessary to have a strong digital portfolio for your brand.
Is your business missing out on several leads and new potential customers every day due to a lack of proper digital marketing guidance? Approaching a Digital Marketing Agency is the one-time the solution as it is both functionally and cost-effective.
Here are the top 10 Digital Marketing Agencies in Dubai that will help you reach the zenith of marketing for your brand.
[List of ] Top Digital Marketing Agencies in Dubai
1. Si3 Digital Agency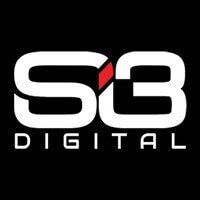 Si3 Digital is a full-service digital agency that delivers strategic, innovative, interactive, and inspiring digital solutions to generate skyrocketing sales.
Regardless of your business being small or big, they provide quick response and effective digital marketing tips for your brand. Some of the major services include Website Design, eCommerce Web Development, Mobile apps, SEO, and Social Media Marketing.
Website: https://www.si3.ae/
Address: 704 – Opal Tower Burj Khalifa Boulevard, Business Bay, Dubai, UAE
Phone : +971 (0)4 4273715
Email: [email protected]
2. Branex LLC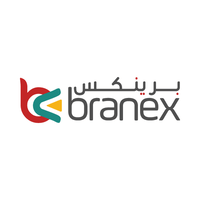 Branex is among the top digital agencies in Dubai with a diversely creative team, working together to craft out-of-the-box designs for you. They as a Digital Marketing Agency focuses on bridging the gap between companies and customers. Digital Marketing, Website Design, and Development, Creative Branding Solutions, Portfolio Management, Custom Logo Designing, etc are their major services.
Some of their major clients include HYPHEN, Guardian LG, Chebuonu, Dubai Porcelain, and Fenyaal. From responsive eCommerce to the latest web design trends, Branex is the right choice for the perfect digital marketing agency for your brand.
Website: https://www.branex.ae/
Address: 2602, 26th Floor, Mazaya Business Avenue, BB2, Jumeirah Lakes Towers, Dubai, UAE.
Phone : +971 4 2417179
Email: [email protected]
3. Promatics Technologies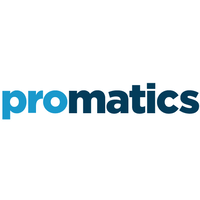 Promatics Technologies is a well-known digital marketing agency that delivers quality content and services tailored to meet the requirements of the clients. The major service offered by them is the development of web and mobile applications which proves to be the very essence of today's business growth in this digital world.
Other services include Cloud solutions, IT Consulting, eCommerce development, etc. They are noted for their customer service as they do not just help clients survive in the changing digital marketplace but help them achieve the pinnacle of success.
Website: https://www.promaticsindia.com/
Address: Levels 41 & 42, Emirates Towers, Sheikh Zayed Road, Dubai, United Arab Emirates
Phone : +971-505565885
Email: [email protected]
Read: Top SEO Companies in Dubai
4. Kreata Global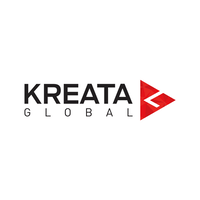 Kreata Global is one of the leading digital marketing agencies in Dubai. They help to develop effective and result-oriented social media strategies using the latest tools and techniques. Their major services include digital advertising, eCommerce marketing, digital marketing, etc.
Their expert crew members are available 24*7 for any assistance regarding your service. For anyone looking for a digital marketing agency with unique ideas using the latest technologies, Kreata Global is the right choice.
Website: https://www.kreataglobal.com/
Address: 601, 6th Floor, JBC 5, Cluster W, Jumeirah Lakes Towers, P.O. BOX 37299, Dubai, United Arab Emirates.
Phone : +971 4 3991677
Email : [email protected]
5. Silicon Graphics Your Technology Partner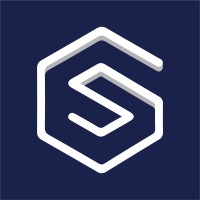 Silicon Graphics is a professional digital marketing company that helps clients improve the sales of their brand by promoting it online through app creation. Their expert digital marketing team helps your business gain more visibility into the digital world at an affordable price.
Silicon Graphics helps you gain customer's trust, and provides real-time analytics through App Store Optimization. They track the performance of your brand continuously and help you in boosting the ROI of your brand. For anyone looking for online promotion of your brand through app creation, Silicon Graphics is the right choice.
Website: https://www.silicongraphics.ae/
Address: Office # 1904 19th floor The Metropolis Tower Business Bay, Dubai
Phone : +971 5 8947 0054
Email: [email protected]
6. Emirates Graphics Best Digital Marketing Agency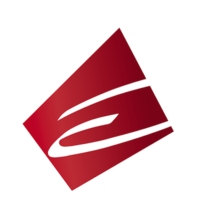 With its headquarter in Dubai, Emirates Graphic is one of the prominent digital marketing agencies. They provide the clients with a signature digital branding by designing innovative, user-friendly websites and mobile applications. The expert team offers advice and suggestions in the most friendly yet professional way focusing on result-oriented aspects.
Emirates Graphics is known for its quick response and for delivering services even with tight deadlines within short notice.
Website: https://www.emiratesgraphic.com/home
Address: Cluster W, Tiffany Tower, Office 1406, Jumeirah Lakes Towers, Dubai, UAE
Phone : Tel: +971 4 456 69 53
Email: [email protected]
7. Henote Technologies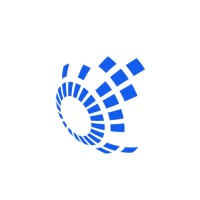 Henote Technologies, the digital marketing agency offers creative visual designs and compelling user experiences. They explore the realms of digital marketing and build a responsive web using all the latest technologies available.
Henote Technologies transform businesses through modern technology solutions. Their major clients include Huawei, TATA, Cisco, etc. A solution-oriented attitude and high-quality results make them beat other competitors.
Website: https://henoate.com/
Address: Office 507, Pinnacle Building Sheikh Zayed Road, AI Barsha, Dubai
Phone : +1 408 520 9730
Email: [email protected]
8. Zoondia Innovating the future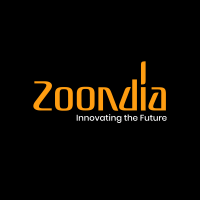 Zoondia is a professional digital developer that transforms your concepts and ideas into result-oriented realities. Their nine years of experience helps them provide clients with creative and unique ideas. Their services include Mobile Apps, Web Solutions, Multimedia, and Design development.
Zoondia builds creative web applications and responsive website design with well-executed content management that is appropriate for your business niche.
Website: https://www.zoondia.com/
Address: Zoondia DWC-LLC Business Center, Dubai World Central P. O. Box: 390667, Dubai – UAE,
Phone : +971 50 372 8681
Email: [email protected]
9. Techscooper #Web #Mobile & #Digital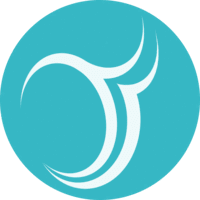 Techscooper is the one-time solution to all your digital marketing needs and can be guaranteed to effectively reach your targeted audience. They help you increase the company's online presence with innovative suggestions and practical ideas from their team of experts.
Their services include Conversion rate optimization, Brand Communication Planning, Digital Brand Management, and Brand Reputation Management.
Website: https://www.techscooper.com/
Address: MSZ Trading DWC L.L.C, Business Center Dubai World Central, Dubai, UAE
Phone : +91 947 551 1119
Email: [email protected]
10. Webcastle Technologies LLC Think.Build.Connect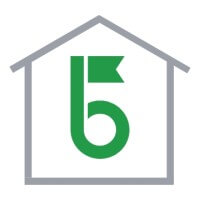 Webcastle Technologies is one of the efficient Digital Marketing Companies in Dubai with Passion, creativity, and vision as its sole focus. They transform our ideas and concepts into a conversion-oriented and result-driven profile.
They are also known for providing the best mobile app for your brand which is creative, innovative, and challenging. Delivering highly professional work within a short time makes them ahead of competitors.
Website: https://www.webcastle.ae/
Address: WebCastle Technologies L.L.C., #1507, Sobha Sapphire Building, Business Bay, Dubai, United Arab Emirates, P.O Box: 112657
Phone : +971 4 554 0033
Email: [email protected]