You've come to the right place if you're looking for the best digital marketing agencies Sydney has to offer.
The top ten agencies in the city have all been evaluated, and we can say with confidence that they are all dependable, trustworthy, and have a solid track record.
Top 10 Best Digital Marketing Agencies in Sydney
These companies provide a variety of services, such as SEO, social media marketing, web design, development, content marketing, email marketing, and more.
Therefore, whatever your needs are in terms of digital marketing, you can be sure to find a company that can assist you in achieving them.
However, it is important to understand the metrics that should be used to choose an agency before you make your pick.
Spark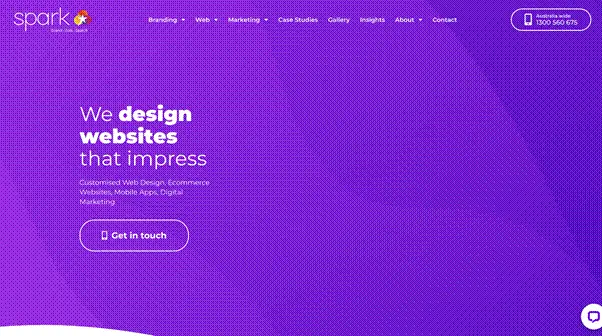 Spark is the best fit for small to medium-sized businesses. Spark focuses on bespoke web development, cutting-edge marketing, and creative design work.
Although they are based in Sydney, they serve clients all over Australia. They have worked with a number of eminent clients, including Mizuho, the NSW Government, The University of Sydney, Buildflix, and many others.
According to Spark, its websites are created to dazzle and captivate its target audience. And based on 69 Google reviews and a 4.9-star rating, it appears that they more than live up to their claims.
Therefore, it makes sense to give Spark a call if you need a branding, web development, or SEO partner with a track record of achieving results.
Read: List of Software Companies in Sydney Australia
REBORN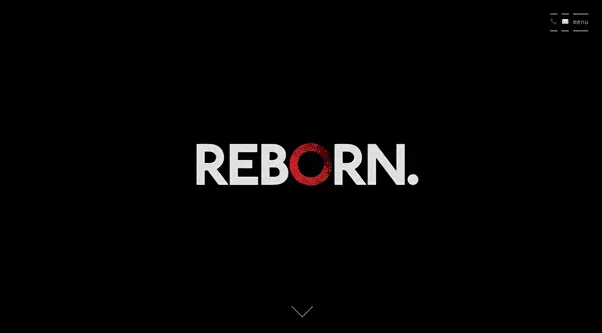 In addition to loving what they do, REBORN employees also excel at it.
There isn't much they don't know about promoting brand growth, having worked with start-ups, SMEs, and multinational B2C and B2B companies for more than 20 years and winning awards in the process.
They have a group of committed digital marketers who work out of Melbourne, Sydney, and UK offices.
They claim to combine cutting-edge marketing techniques with digital media and technology to identify gaps and profitable opportunities within your sales funnel.
Additionally, they have experience working with top companies like Kraft Heinz and Revlon. Reach out to them if you're looking for sustainable growth because they'd love to learn more about your company.
Learn: Top 10 SEO Agencies in Sydney, Australia
Sparro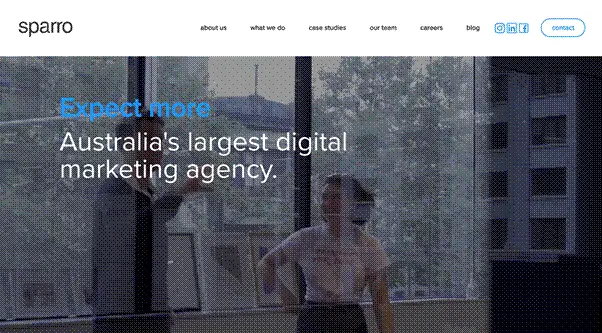 When Sparro was established in 2013, its goal was to revolutionize Australian digital marketing.
Nearly ten years later, the business has grown to become one of the biggest agencies in the nation, developing connections with numerous well-known companies and brands, including Domino's, Gumtree, Etoro, and Estee Lauder.
Over 80 content producers and digital marketers work for Sparro. They also appear to be skilled at what they do, as evidenced by the numerous awards they have received, including the Google Premier Partner Awards in 2021.
The business also doesn't just go with its gut. Instead, they make better decisions and perform better by using client and industry data.
Read: Top 10 SEO Companies in Melbourne
Writing Studio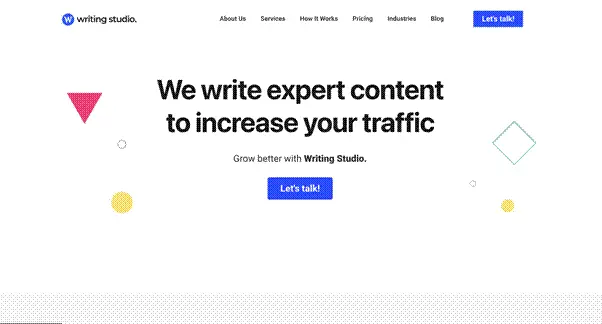 They have worked with prominent ventures like banks.com and Livestrong. The goal of Writing Studio is to assist companies and organizations in producing better content more quickly.
They have put together a team of more than 75 talented writers and more than 15 seasoned editors because they recognize the importance of expertly crafted content for successful digital marketing.
Therefore, Writing Studio can assist you with anything you need, including blog articles, white papers, product descriptions, and more.
Additionally, they can accurately cover a wide range of topics, from psychology and finance to environment and fashion, because they have expert content writers in a variety of industries.
They also have straightforward pricing options that start at a very affordable $0.15 per word.
AiiMS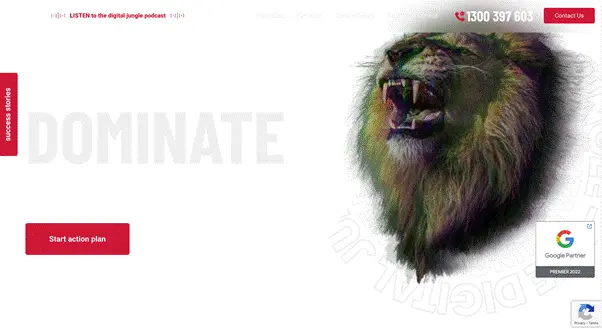 AiiMS, which was founded in 2010, has grown quickly to become one of the top digital marketing firms in Australia and New Zealand.
They claim that their straightforward objective is to assist you in taming the digital jungle. The company has a large team of over 40 employees and a wealth of knowledge and experience, making them well-suited to handle any challenges presented by digital marketing.
They don't just talk the talk; they also walk the walk, as evidenced by their 4.7-star Google rating based on over 200 reviews.
Therefore, AiiMS should be able to assist you whether you need assistance with Google ads, SEO, social media, analytics and reporting, web design and development, video production, user experience, consultation, innovation, or account management.
Rocket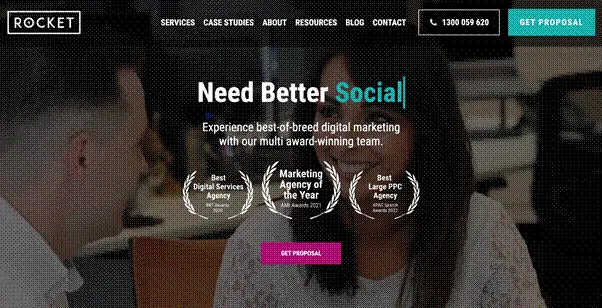 Full-service digital marketing services can also be sought from the award-winning Rocket Agency, which also provides digital strategy, display advertising, Google ads, social media ads, and SEO.
They are renowned for their ability to work with businesses of all sizes and industries and also provide flexible, no long-term contracts.
The business has received honors from the 2018 and 2019 SEMRush Awards, the 2020 B&T Awards, and the 2021 APAC Search Awards in a number of categories. Additionally, they were finalists for the Search Engine Lands Awards, AMY Awards, AC&E Awards, and Google Premier Partner Awards.
With this long list of honors and a track record of working with prestigious clients like Jamesons and Unidays, Rocket Agency is unquestionably a company to take into consideration.
Defiant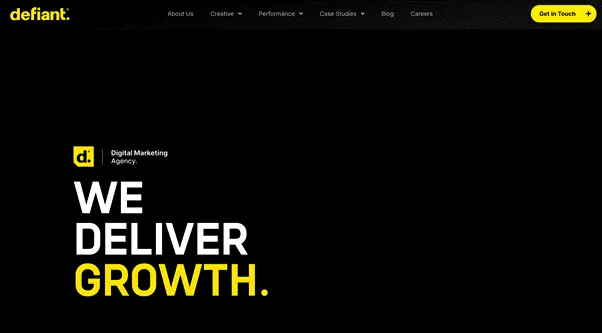 The staff at Defiant Digital thinks marketing should be a full-service endeavor.
They provide everything from SEO content to high-converting web design and online advertising because of this. They are a rapidly expanding company, and its staff is dedicated to assisting small to midsize businesses in thriving online.
The Daily Telegraph, Forbes, and Yahoo Finance have all featured Defiant Digital, and they have received 40+ positive reviews on Google, giving them a five-star rating.
Give Defiant a try if you're looking for an agency that can meet all of your needs and go above and beyond for you.
RGC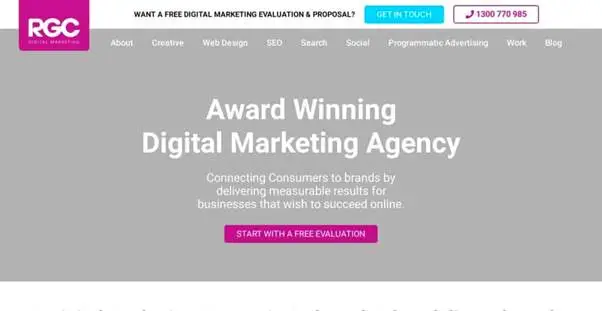 Since 1998, RGC, another Sydney-based marketing firm, has aided companies in building relationships with consumers.
Some of the most well-known companies in Australia, like Mitsubishi Electric, Breville, and Amber, are among their clients. Additionally, 30 delighted clients gave them five-star reviews on Google, helping them earn that distinction.
RGC provides a wide range of services catered to the individual requirements of each client, ranging from web design and SEO to digital marketing and programmatic advertising.
The skilled and accomplished team at RGC has received numerous honors for their imaginative work, and they consistently lead the way for excellence in the sector.
Vine Digital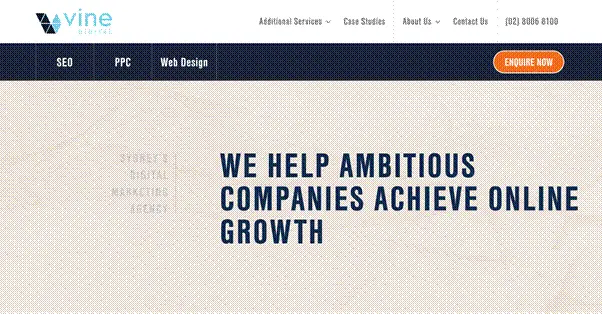 Vine Digital is a marketing firm that enjoys being unique and standing out from the competition.
They are motivated by a desire to perform tasks more effectively and to hone and master their craft. Their team enjoys years of experience in every facet of digital marketing, including SEO, PPC, web and graphic design, data analysis, and more.
Aspen, Sleep Republic, and Dementia Australia are just a few of the fantastic clients they're proud to have worked with. Additionally, they have 22 reviews and a five-star rating on Google.
Vine Digital may be the team for you if you're looking for an agency that is knowledgeable in its field and enthusiastic about producing results.
Advisible
If you're looking for a company to assist your company with marketing success, you might want to consider Advisible.
They are among the most reliable digital marketing companies in Australia, with over 60 Google reviews and a 5-star rating. Their team of qualified experts will collaborate closely with you to build a solid online presence for your company.
They have the expertise to develop creative and motivating marketing strategies that will help your business be seen by your target market.
Therefore, it might be worthwhile to get in touch with Advisible today to arrange a free consultation if you want your business to succeed online.
How To Choose The Right Marketing Agency For Your Needs?
Know your goals and desired outcomes
Digital marketing firms typically focus on one or two areas. While many of them offer "full-service," they typically favor projects in their area of expertise. Therefore, the first step in selecting the best digital marketing agency is to be aware of your objectives and what you hope to accomplish by hiring one.
Testimonials and Industry Reputation
Testimonials and reviews from previous clients can give you a detailed understanding of what it's like to work with that agency.
Smart marketers also recognize the value of including social proof on their websites. Therefore, if you are unable to locate any, they may not have any past clients or they may not fully comprehend the industry.
To find out what other people in the field (and their previous clients) have to say about their interactions with the agency, you can also look up in-depth reviews on Google.
Past Clients and Portfolio
It's not necessary for you to be familiar with their previous clients (bonus points if you do). However, if you can't find a client list or samples of their work, it might indicate that they haven't worked with anyone.
If you're on a tight budget, this is okay. But if you're looking for the best of the best, it's not acceptable.
However, some services, such as content marketing and SEO, are difficult to display. Therefore, agencies that focus on those fields might not be able to present their work in a portfolio. A client list, however, provides a good indication of their level of expertise.
Unclear with the marketing jargons? Or feeling lost without help. Check out comprehensive blogs in the market on platforms  to have a complete understanding and help your marketing campaigns flourish and reach the right audience.