Changing voice during calls or on the mobile phone can be a challenging task for many of us, but everything can be made easy in this era of technology.
So we have voice-changing apps and trust me, these are just awesome. So whether you want to prank your friend as a girl, or batman, or want it for some official purpose like attending a meeting, these apps will be helpful for you.
Due to the prevailing covid situation, these types of applications have found a very significant use. Any person afflicted by covid usually has a weak voice for some days after recovery. In that situation, if they have to attend any important meeting or conference, these apps can be used there to mask their weak voice and convey pleasantly.
You can easily find a large number of voice-changing apps on the android based Google Play Store or ios App Store, but finding a really good voice changer app can be a tedious job like these voice changes for Discord. That's why we are here for your rescue. In this article, we are going to list out some of the best voice changing apps you should try. Even if you accidentally stumble upon this article, then also you can try these apps just for fun. So let's get started.
Best Free Voice Changer Apps for during Call
Voice Changer with Effects

If you are Batman and Darth Vader fans, then you are going to love this app.
This app offers more than 35 different effects.
It lets the user use presets like helium, robot, telephone, and more. You can easily share these recordings on social media.
You can change voice during calls.
Here you got two options,
The first is to record a phrase or sentence and then apply your chosen preset effect.
The second option provides you the facility to import a pre-recorded sound. You can also create a voice using text if you want.
App Rating: 4.4
Downloads:  100,000,000+
Download From Play Store Download Apple App Store
Voice Changer Plus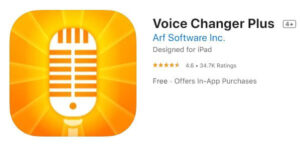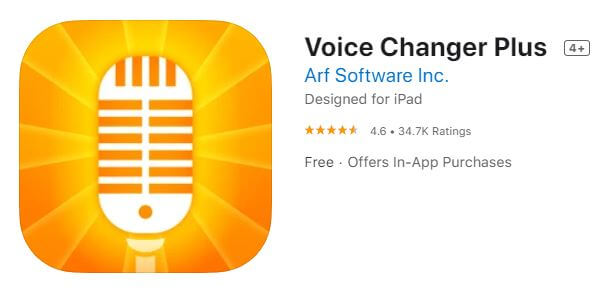 This voice changer app has
A clean and easy-to-use user interface, with access to diverse sound effects such as echo, robot, mosquito, and most popular one, Bane – the villain from Dark Knight.
This app provides you the facility to import your local audio recordings, edit them and share them over social media.
It also permits you to make ringtones and even add photos or videos to your modulated audios.
This app's main feature is that it allows the facility to trim recorded clips to make them funnier, but for this,
the app needs to be upgraded by making a payment of $1.99.
App Rating:  2
Downloads:  50,000+
Download From Play Store Download Apple App Store
Best Voice Changer Free

It requires some guts to claim your app as best at what it does, but in this case, we can say that it is a legitimate claim. Standing up to its name, this app provides
A neat and clean user interface and a wide range of features like celebrity voice changer, girl voice, outgoing call voice change.
You can record voice files as well as import files you already have.
After uploading a file, you get a variety of options of effects to choose from, including sounds like a robot, an alien, and more.
The app does have a weak point as some of the features are lackluster. The app has a free as well as the paid version, but the free version contains ads that are quite irritating.
App Rating: 3.7
Downloads:  10,000,000+
Download From Play Store Download Apple App Store
Read: 5 Audio Based Social Media Apps
RoboVox Voice Changer Pro

This voice-changing app is mainly popular amongst users who want to convert their voice to scary, robotic, or funny with evil sound effects.
This app is embedded with vocoder technology which is a powerful tool for generating various kinds of sounds.
You can easily transform your voice using any of the 32 different voice styles offered by this app.
It also gives the facility to accentuate and adjust the pitch and quality of audio. –
Its user interface is also quite simple; you can adjust settings by sliding your fingers across the x-y control
field.
App Rating: 3.4
Downloads:  10,000+
Download From Play Store Download Apple App Store
Clownfish

This voice changer app provides
A wide range of voice effects like an alien, a robot, a man, a woman, a baby, etc.
This app is very famous among PUBG players as it can change your voice for PUBG Mobile, Discord, etc.
Additionally, it also works fine with popular voice calling software like Skype, Hangouts, Viber, mumble, etc.,
which makes it one of the best options available.
App Rating: 1.9
Downloads:  10,000+
Download From Play Store Download Apple App Store
Snapchat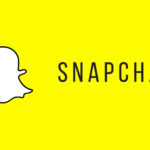 This app is very famous among youth as well as elders for its unique image messaging service.
Many of us know it for its image messaging service only, but it also comprises voice-changing features.
This app has many filters which can change your appearance, your environment, and even your voice. Therefore, it is one of the most popular voice-changing apps.
You can use snapchat in PC using Bluestacks emulator.
This app is free to download and use; however, it drains the battery very fast of an android smartphone. So it is better for iOS devices. And as you must have guessed already, it contains ads.
App Rating: 4.3
Downloads:  1,000,000,000+
Download From Play Store Download Apple App Store
Read: Top 10 Video and Voice Call Apps for Android & IOS
Voice Changer app for Phone Calls
| | | |
| --- | --- | --- |
| voice changer app for phone calls | No of Installs | Play Store Download |
| Call Voice Changer Allogag – Prank calls | 1,000,000+ | Download From Play Store |
| MagicCall – Voice Changer App | 10,000,000+ | Download From Play Store |
| Funcalls – Voice Changer & Call Recording | 1,000,000+ | Download From Play Store |
| Voicemod Clips: Free Voice Changer & Video Maker | 1,000,000+ | Download From Play Store |
| Girl Voice Changer PRANK – Voice Changer | 1,000,000+ | Download From Play Store |
| Voicer – Celebrity Voice Changer Prank Meme Videos | 500,000+ | Download From Play Store |
| Voice Changer & Voice Editor – 20+ Effects | 1,000,000+ | Download From Play Store |
| Voice Changer -Super Voice Effects Editor Recorder | 5,000,000+ | Download From Play Store |
| Voice Changer – Funny, Effects & Recorder | 500,000+ | Download From Play Store |
| Free Voice Changer – Voice Effects & Voice Changer | 1,000,000+ | Download From Play Store |
| Voice Changer – Audio Effects | 10,000,000+ | Download From Play Store |
| Super Voice Editor – Effect for Changer, Recorder | 5,000,000+ | Download From Play Store |
| Voice Changer | 10,000,000+ | Download From Play Store |