Bluesatck is a powerful android emulator for running your favorite games and applications on pc. Its four versions have been launched yet, its latest version came in 2018 that's Bluesstack 4.
This is player software for desktop that allows you to play your android games on a PC screen. These kinds of software are called an emulator. All BlueStacks versions are famous and popular around the world. It has got a crazy and dramatic response globally from gamers also it has improved the gaming experience all around.
In this blog, we will talk about how to install Bluestack on your computer. It allows them to play their favorite android game on a big pc screen. You can download this emulator in your windows 7, 8, and 10 also you can install it in your MAC with just some simple clicks.
Follow the steps below:
Here are some main steps and instructions are mention below.
Requirements:
Before downloading BlueStacks on your PC, check your PC is following the BlueStacks requirements;
1. Microsoft Windows installed 7 or above.
2. AMD or Intel processor.
3. Minimum 2GB RAM is required but it works well in 8GB or higher.
4. A Broadband internet connection is required for better performance.
Once you have ensured that your PC can run this software now you can start downloading the BlueStack on your PC.
How to Download:
1. Open browser (Edge, Internet Explorer, Google Chrome, Mozilla Firefox, etc.)
2. Type in the search bar 'www.bluestacks.com' after typing this web address press the enter button on the keyboard.
3. Click on the download BlueStacks button
4. Then the download page will be open, now you need to press download.
5. Once it will start downloading, then you can save the downloaded file to your PC.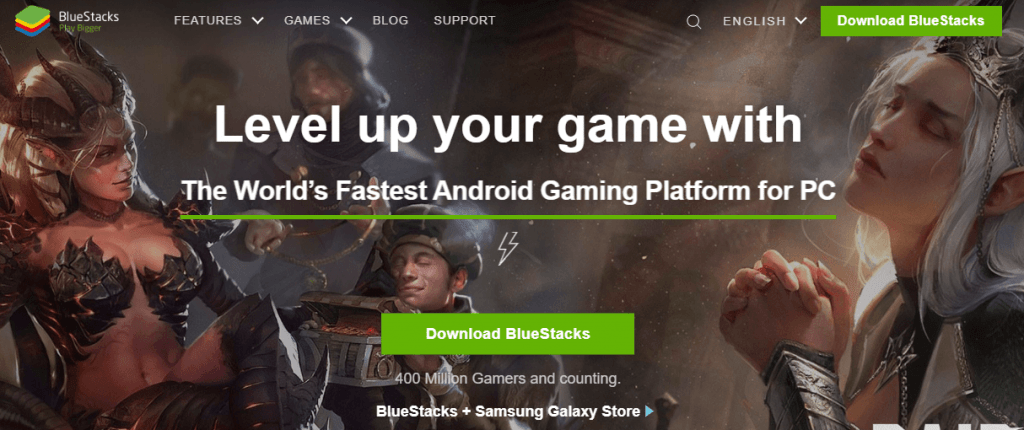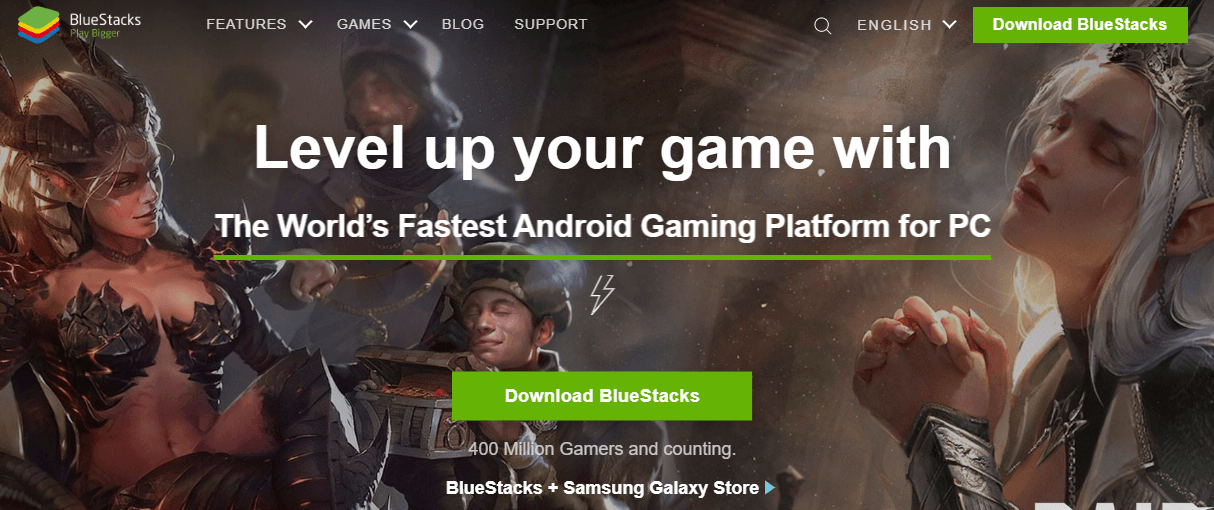 How to Install:
1. When it is downloaded, open the Bluestack installer file.
2. It will start downloading other essential files.
3. Now please click on the 'install now' button.
4. The installation process will hardly take few minutes but it is based on your PC's speed.
5. Once it is installed completely, press the complete button.
6. Once it is set up on your PC, it may boot for some minutes.
7. It does not boot then you get a notification to restart your PC.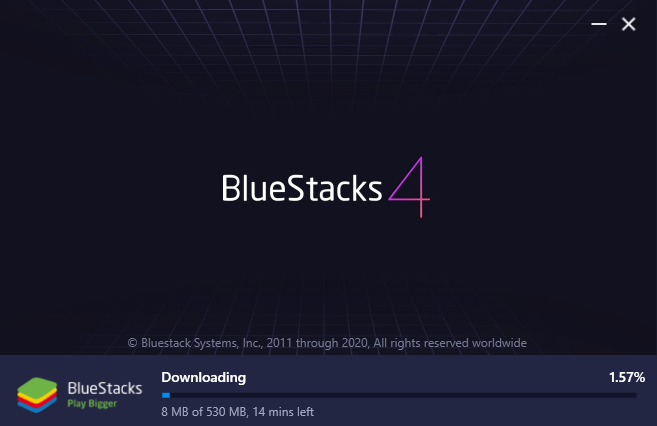 How to Sign in:
1. After the first boot is completed you will get a Google sign-in option.
2. Create an account and add your user name and password.
3. After this procedure now you can add the BlueStacks app player on your home screen.
4. Now you can install your favourite games and applications and start running them on your PC.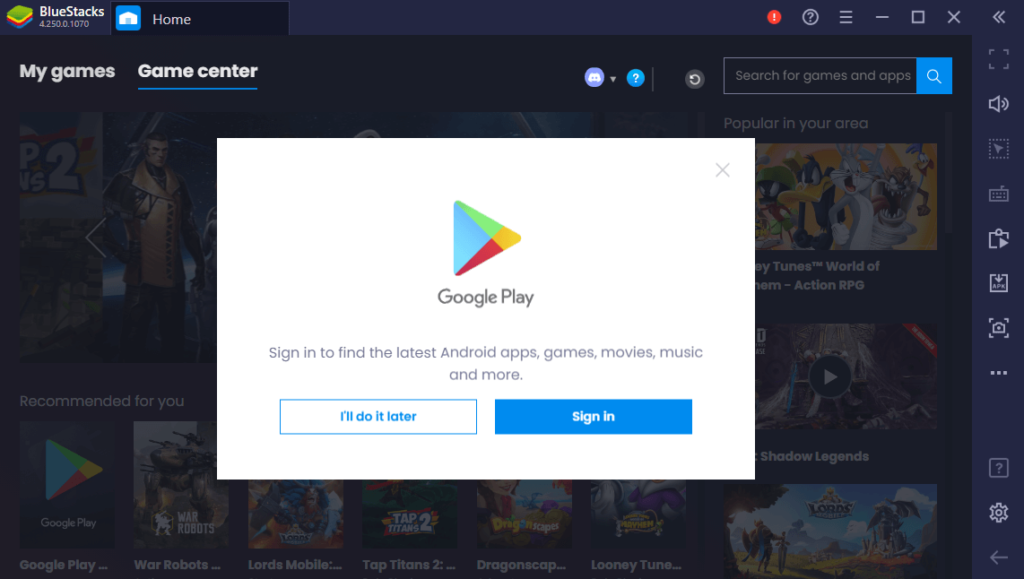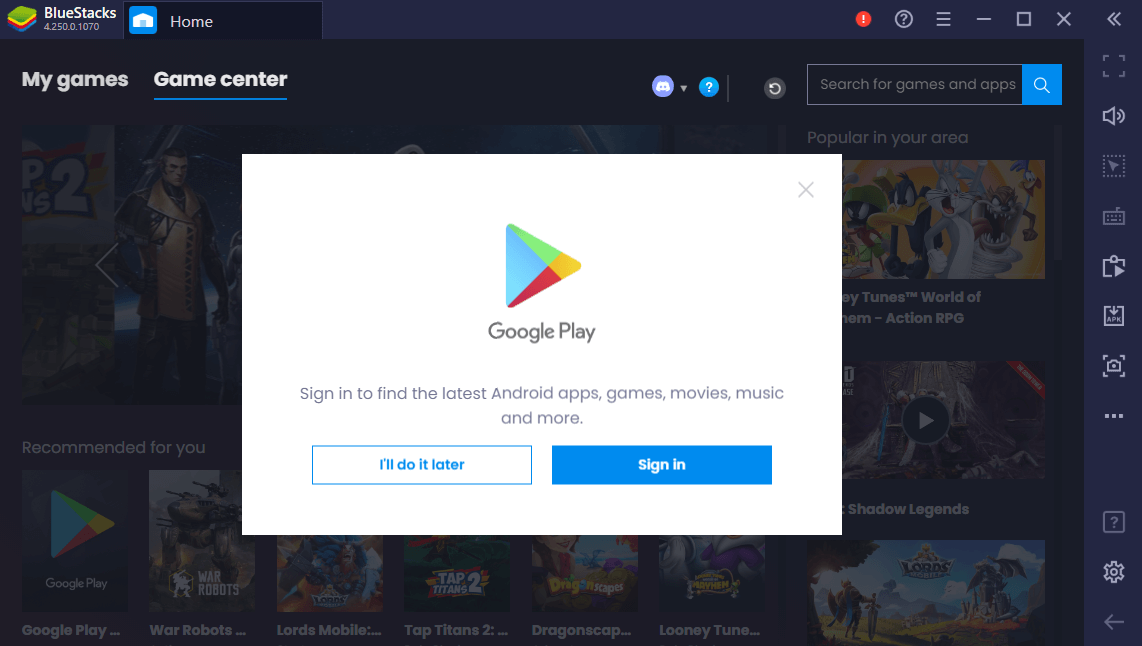 How to Upgrade:
To upgrading the existing version of BlueStacks into the most recent one, please follow these instructions.
1. You directly can download the latest version of BlueStacks from your browser and can run it on your PC.
2. You also can update your current version to the latest one by clicking on the update option.
3. The most interesting thing is your data will remain to save if you just upgrade it without uninstalling it.
Previously, when you upgraded it into the new version, you needed to do it manually means uninstall the previous one before downloading the new one. Moreover, you can effortlessly download and install the new version of BlueStacks. If you don't know which one is the most latest version is then don't worry you can easily check this website https://www.bluestacks.com/, you can download the latest version of BlueStracks through this site.
Core Advantages of BlueStacks: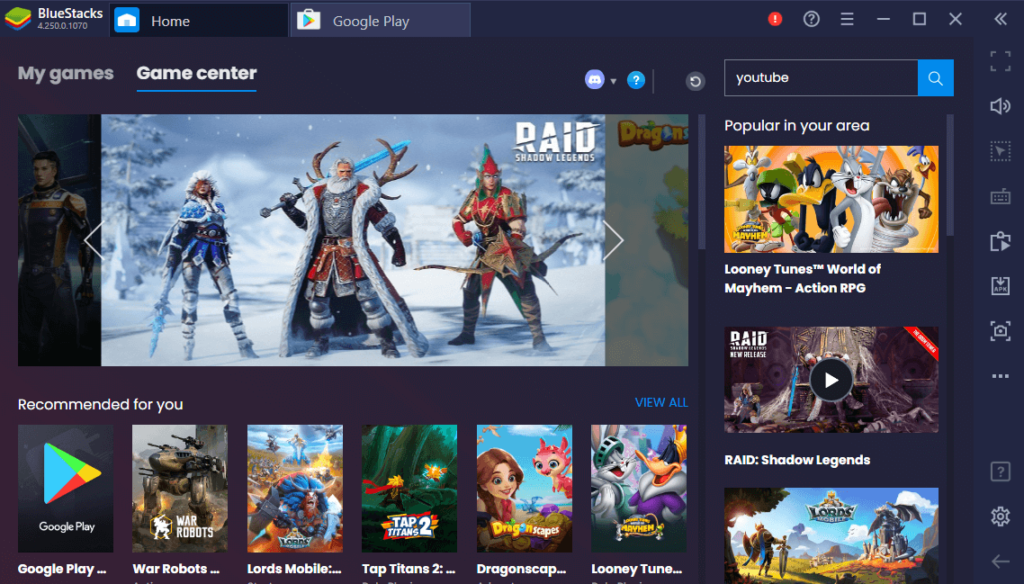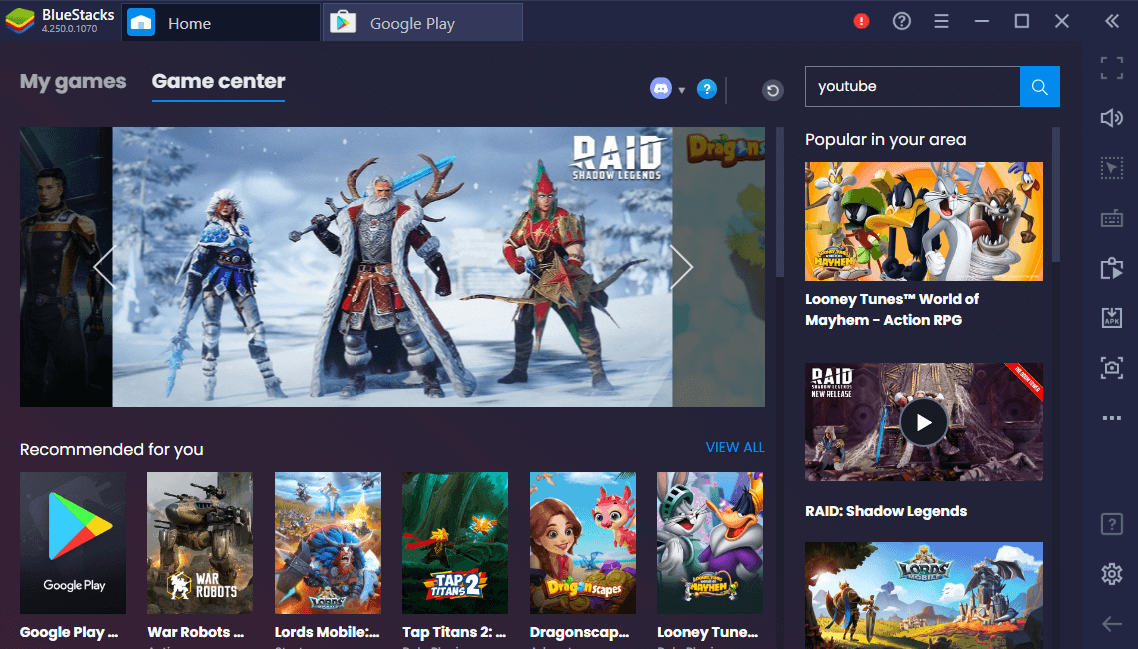 1. This software has good graphic quality as compared to other emulators.
2. It has a simple and easy setup option.
3. This software is available in different languages that's why it uses globally.
4. It is free to download and access, I guess this makes it more powerful software.
5. This is a multitasking software that allows you to download another thing while playing a game.
6. It is safe to use it won't harm your system.
7. You can easily use it on iOS.
8. It syne data which means it saves your data automatically.
9. It has a convention keymapping.
10. This is important to highlight that it has a sleek interface and design.
Conclusion:
BlueStack is one of the most powerful spaces for playing android mobile games on computer screens. It offers a wide range of games with several tools and features. To install BlueStack can never be as easy as its 4th version to download. I hope this article will you to in downloading and installing it on your PC. You can easily start playing your most favorite android games and applications on your PC screen. Your experience with BlueStacks will be awesome and when you play your favorite games on it you will love it. One thing I would like to mention here that I am so surprised this level of emulation is free to install and use. Yes, it has some little errors but we can neglect it because the overall look and performance making it perfect.