Did you know that Snapchat, the cool photo and video-sharing service, has 210 million global daily active users? One of the founders of this app, Evan Spiegel, is now amongst the world's richest social media entrepreneurs. Why wouldn't he be? He has introduced us to this masterpiece! 
Snapchat is also the most popular social app in the United States and is loved by teens (duh). To be precise, 53% of the US Internet users between the age of 15 and 25 years use Snapchat. If you're using Snapchat in your social media marketing campaigns and wish to use it on desktop, this blog is about to change your life! Snapchat for PC Windows is available. Yes, you've heard it right! Let's dig deeper into how it's possible. 
Must Read: How Social Media Affects Student Time Management
What Makes Snapchat So Popular?
Let's briefly look into this app. Everyone knows that pictures, videos, and messages shared on Snapchat are only available to the receiver for a short time. The ephemeral nature of this app was designed to encourage a natural flow of interaction. Initially, Snapchat was a person-to-person photo-sharing & chat app, but now, it can perform a range of tasks and we love every bit of it.
Sending short videos, live video chats, messages, bitmoji avatars, chronological stories – these were some features added to this app with time. Snapchat was also the first-ever social media app to introduce filters, stories, and AR-based lenses to snaps. This app certainly changed the way we communicate online.
Millennials and centennials love Snapchat for various reasons. One of them is streaks. It's when a user sends a photo/message to another user each day.  You have to send something within 24 hours, or the streak will be lost.  On December 3rd, the longest streak was 2,033 by a user named Caitlin O'Mahony. One can also turn on the "ghost mode" on Snapchat to keep your friends from stacking you (Another reason to love this app!).
What Do You Need to Download Snapchat on PC?
Downloading and installing Snapchat on your Windows PC is not as straightforward as downloading the WhatsApp web version or accessing Instagram on your PC. You would need an Android Emulator to make this Android app work on Windows (XP, Vista, 7, 8, or 10).
FYI, an Android emulator is an application that simulates an Android device on your PC, allowing you to test an app on various devices and Android API levels without having physical access to each device. An emulator has all the capabilities of a real Android device.
 In other words, it lets you convert your PC into a mobile device and perform all functions you would on a smartphone directly onto the PC.  All of this might sound technical but it's really not. It's as simple as downloading a couple of apps or software on your PC.
How to Download Snapchat on PC?
Without further ado, let's see how to download Snapchat on PC.
Since you will need an Android emulator, the most recommended one is BlueStacks. It enjoys a great reputation in the online world for running Android apps on computer. 
BlueStacks is available for free download. It's not on Google Play Store, you will have to download it from their official website. Remember, never download this or any other emulator from a third-party website. 
Follow these steps to get started:
Visit BlueStacks' official site
Select the "download Bluestacks" button 
A .exe file will download to your PC
Go to the Downloads folder, and run the .ex file
An installation wizard will open up 
It will fully download Bluestacks and install it on your PC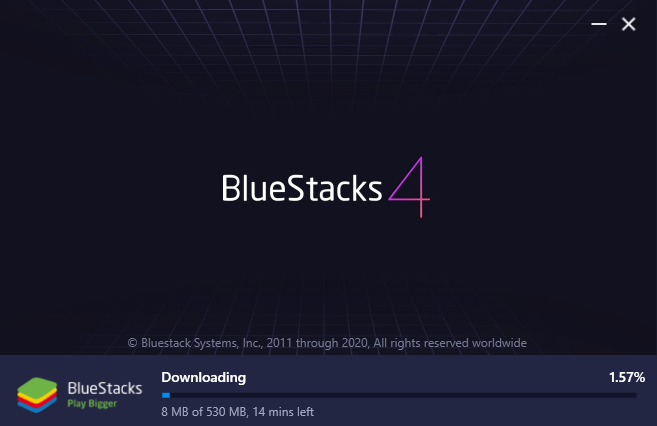 Note: During the installation, you must sync your Google account to download and install the Snapchat app.
Step 2: Open BlueStacks Emulator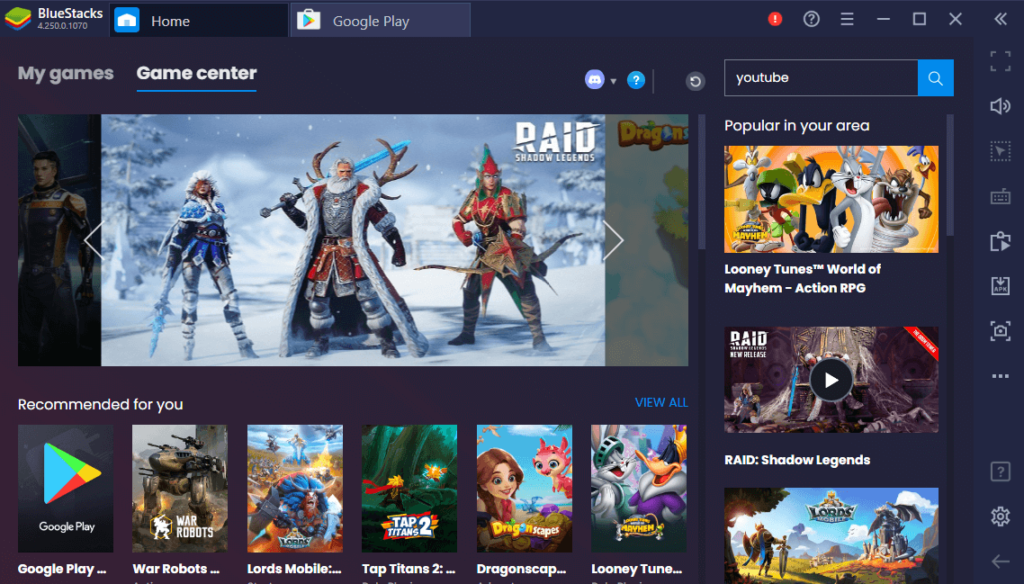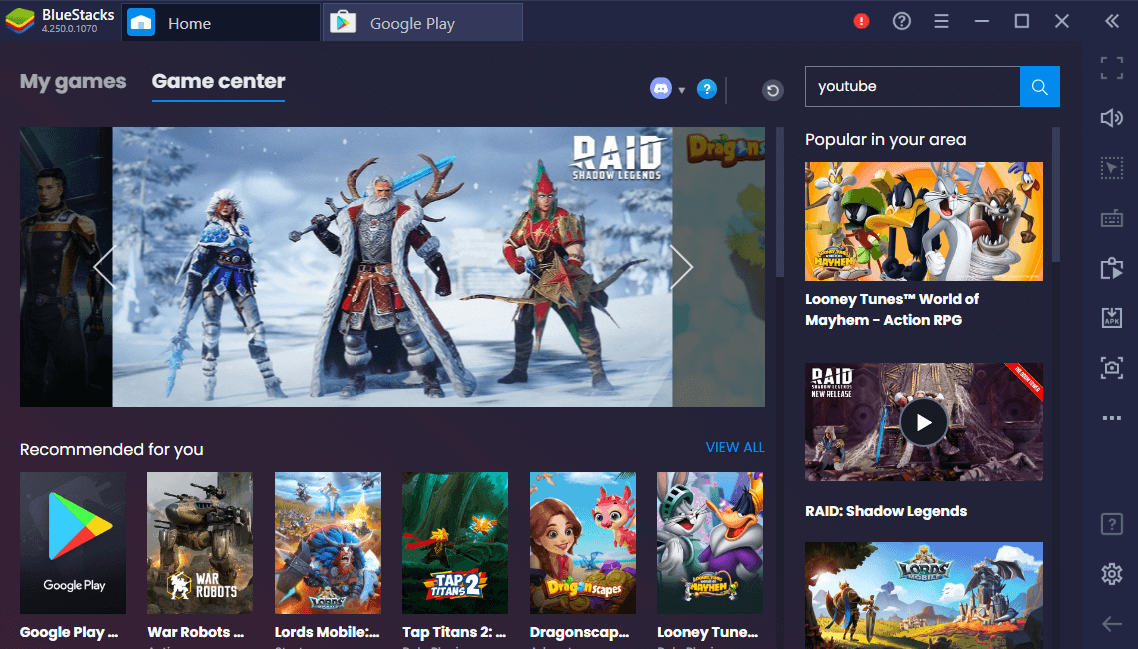 By now, the download and installation must be complete. It's time to proceed and click open the BlueStacks icon.  This emulator has a modern user interface with some nice aesthetics. It's blue from the inside, but you can also personalize the interface by changing the wallpaper.
Step 3: Download and Install Snapchat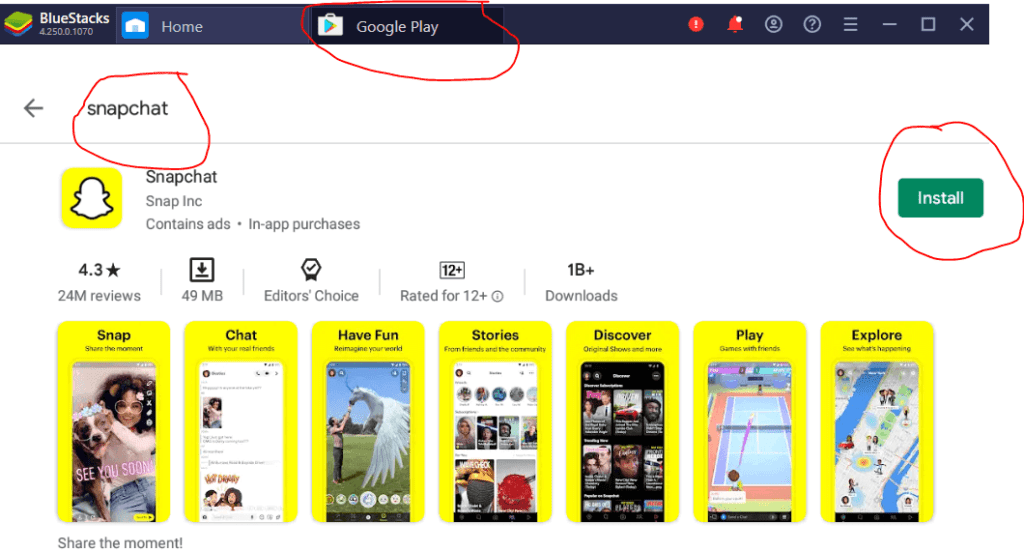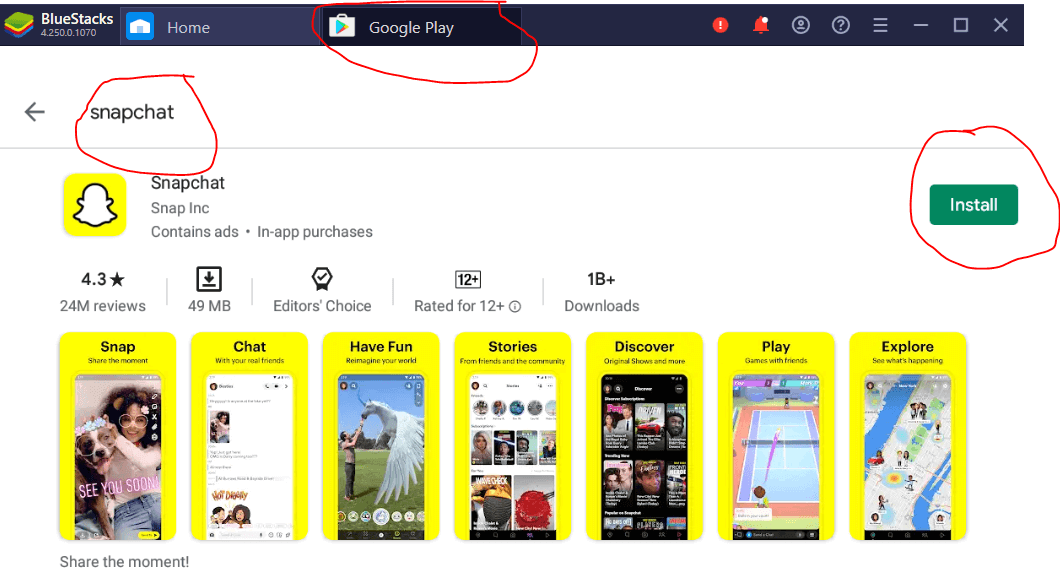 It is now time to download Snapchat.
As you open the BlueStacks app, click on "Playstore"
Type in "Snapchat" in the search bar 
Find the app and click on "Download"
Step 4: Locate Snapchat in BlueStacks 
Have you downloaded Snapchat successfully? Great! Now follow these steps:
Go to "My Apps" within the BlueStacks player
Find Snapchat in the downloaded items
Double-click to install the app
Follow the installation prompts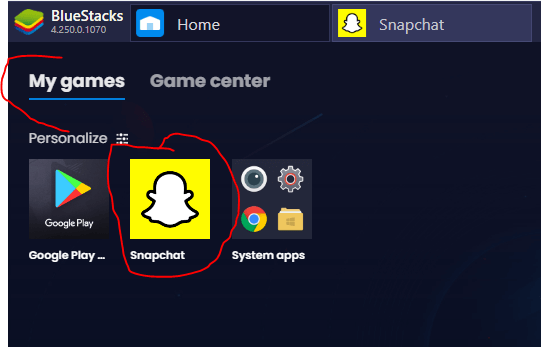 Once the installation is complete, the Snapchat icon will be available in the "My App" section in the BlueStacks player. 
Step 5: Sign in to Snapchat 
Launch the Snapchat app by double-clicking the icon.
As the app opens, log into your Snapchat account.
If you don't have an account, click "sign up" to create a new account 
Some functions of Snapchat require access to your camera. Make sure the PC you are installing this app on has a webcam. 
What to Do When You Run into an Error?
At the time of installing Snapchat on BlueStacks, you might run into a couple of errors. A common error message is "this version of BlueStacks doesn't support Snapchat." This happens when you are using an updated version of BlueStacks. Another problem is, Snapchat has upgraded its app and restricted the use of emulators. Don't worry, there's a solution to that. To avoid running into these errors, here is what you must:
Install the older version of BlueStacks 
Install Casper from BlueStacks Play Store. It makes the emulator invisible to Snapchat, boycotting its restrictions. 
You should now be able to install Snapchat on your PC successfully.
Login Temporarily Failed
This is another common error faced by users when logging into Snapchat through BlueStacks on their PC. To prevent it, follow this checklist:
Make sure you have downloaded and installed the official Snapchat app from the android emulator 
The Google account used must be valid 
The date and clock settings on your PC must match your local area/region 
Other Ways to Install Snapchat on PC
If BlueStacks doesn't work for you, does that mean you can't get Snapchat on your PC? No! You will simply need another emulator. 
Nox is a popular alternative. It's famous for downloading and installing mobile games on a PC. As you can see, this Emulator is designed for gaming. It works fine for other apps too. I tried it on a game night with a friend who got the highest tier of Spectrum internet for HD gaming sessions. The process of downloading Nox is pretty much the same as BlueStacks. It's safe, loads faster, and is great in terms of usability. However, it's not as great in performance as BlueStacks. It is still a good alternative.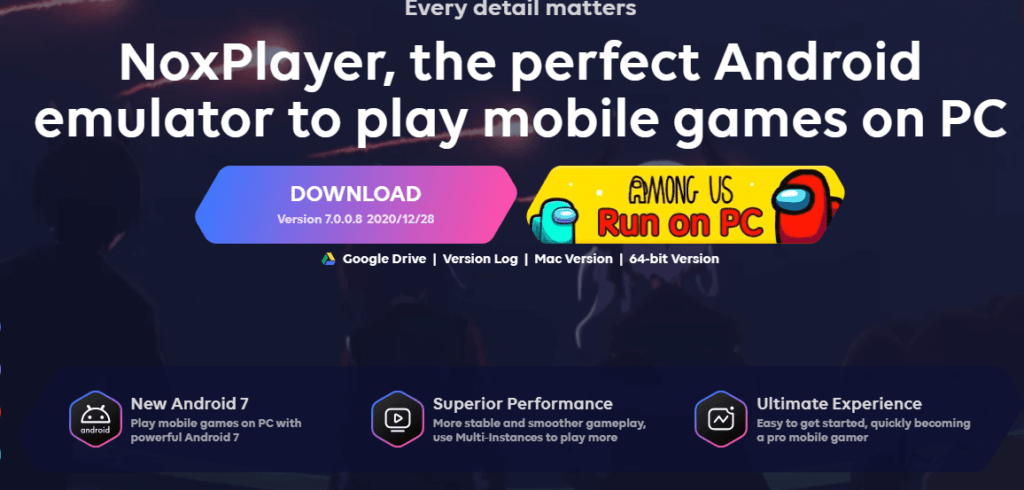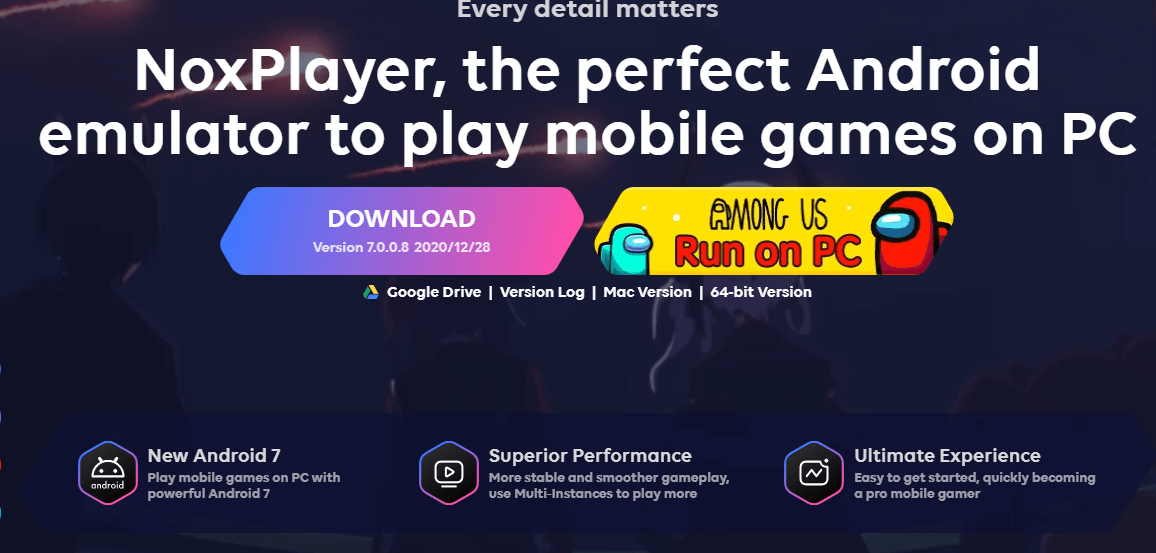 On Googling more alternatives to Bluestacks, you might land on the "Andy emulator." It's certainly popular, but Internet users have complained about its shady behavior one too many times. It tends to hog unnecessary memory and can harm your system as well. I wouldn't recommend it.
Why Get Snapchat on PC?
There are so many reasons to get Snapchat on Windows. First off, it is much more convenient to use Snapchat on a PC, like any other app. Apart from that, these benefits will entice you to have this app on your PC.
Photo sharing and chatting on the big screen is fun.
As soon as you open the app, the camera is launched immediately. This makes it easier to take snaps and share them right away.
Take better quality pictures and videos from the camera of your PC
Easier to customize the settings and choose who you want to share photos with
Adding friends and sharing snaps becomes easier 
Search for people on Snapchat using username, phone numbers, and snapcodes 
Add multiple images using PC and create small stories and share them with your friends 
Make the most out of the filtering tools for editing your snaps 
Video chat with friends like you video chat on PC using any other app
Share snaps privately 
Save messages by simply clicking on them 
Texting while video chatting becomes easier
Multitask and navigate the screen of your PC to see the activities of your friends 
In short, who wouldn't like having all features of the Snapchat app on their PC? If you are an aggressive Snapchat user and you happen to use this app for online marketing, you would kill to have it on your PC.  This makes it easier and much quicker to manage and track campaigns. 
Conclusion 
It's very easy to handle the installation, even if you have a little tech background. Once the Snapchat app is installed and you have logged in successfully, you are a few clicks away from creating snaps and enjoying the features of this video and photo-sharing social app. As you get the hang of this app on Windows, you would never want to go back to the mobile version! 
Read: 10 Proven Ways to Make Millions on Social Media