Technology has come a long way since the quill-and-parchment days – no more horseback riding miles on end to the city's library under the light of an oil lamp. Today's students have it way easier. Nonetheless, even with all the software and modern tools, some pupils don't know where to start.
There's a myriad of different apps out there that will help you become a better student. Whether you're trying to understand a new-age philosophical question or check up on a graph, modern problems require modern solutions. Let's look at seven apps that will help you be a proactive student!
Apps to help you be a Proactive Student
1. GeoGebra.org (Graphing Calculator)

Getting good grades in mathematics and other hard sciences is paramount for most students. Complex graphs, functions, equations, and much more are made clear through GeoGebra's readily available apps. Teachers and pupils can create worksheets, operate on a large variety of notions, and visualize both 2D and 3D designs.
The website has a clean interface and is available for both Android and iOS. Moreso, the tools are free and open source. It may take some time getting familiar with the software, but once mastered, the learning process becomes very efficient. Just remember that some user-generated content may vary in quality.
Download From Play Store Download Apple App Store
2. Grammarly.com (Writing and Grammar Checker)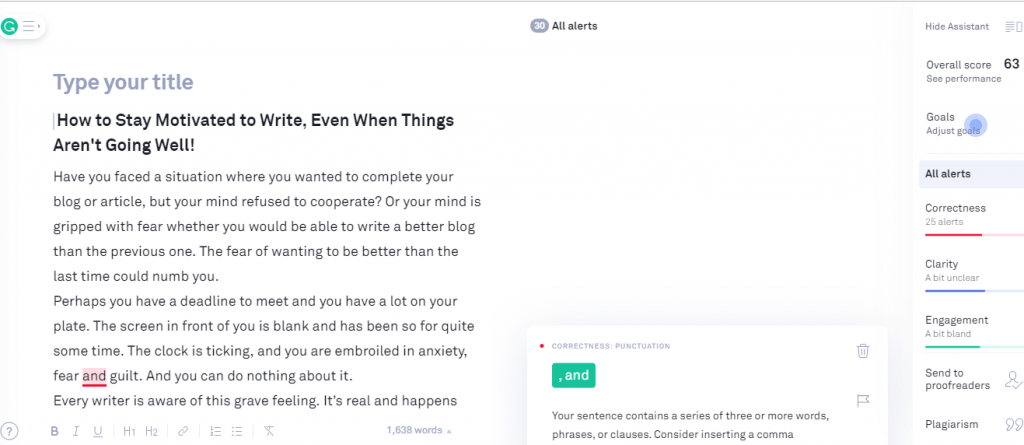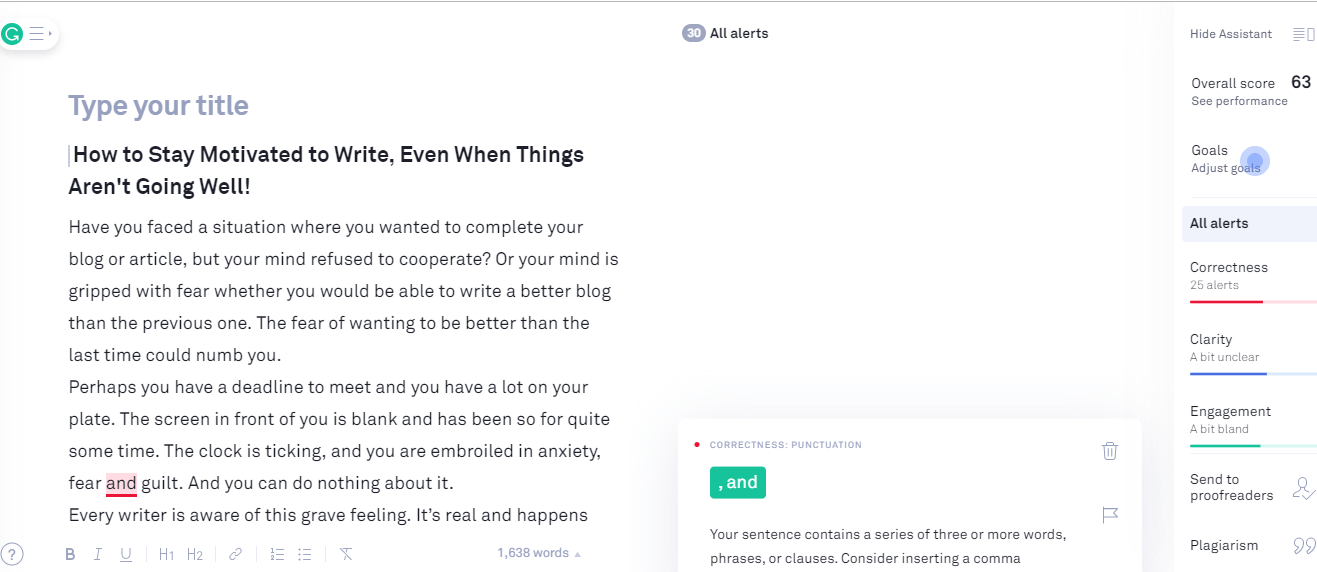 Having good writing skills is fundamental in life, not just in school. With this neat app, you'll be able to correct grammar, syntax, and punctuation in real-time. Grammarly has a free version, as well as a paid one with added functions. You'll be able to speed up your writing, correct errors, and enrich your vocabulary.
Grammarly has incredible AI and works on nearly all platforms, devices, and software. The app is highly customizable to specific wiring needs. It's a one-in-all tutor that corrects your writing and suggests improvements.
Download From Play Store Download Apple App Store
3. Best Essay Topics (Ideas for Essays)

Essay writing is a fundamental skill in high-school and college. Most students have difficulties in academic writing, especially those enrolled at non-linguistic schools. With this Android app from developer Snail Games, you'll get plenty of inspiration in choosing a topic. More so, the application offers many essay samples written by real people.
Getting insight from different thesis and arguments is part of the normal writing process. Surf through ideas and select the one that's right for you. In any case, this app is just as valuable for those who have the time.
Download From Play Store Download Apple App Store
4. Carolina Biological Supply (Chemistry Formulas)

Good knowledge in chemistry comes from meticulous studying and constant practice. Exercising the fundamentals will give you the strong foundation needed for academic success. One of the essential skills in chemistry is recognizing substances by their names and vice-versa.
This neat iOS app allows you to practice nomenclature directly from your smartphone. It includes:
• Acids and bases;
• Ionic and molecular substances;
• Hydrocarbons, polyatomic ions;
• Functional groups.
Just half an hour ever other day can yield great results. The interface is intuitive, and the game-like experience makes for easier memorization.
Download From Play Store Download Apple App Store
5. PomoDoneApp (Anti-Distraction)

This focus app is useful not just for students but for anybody who's easily distracted. Getting work done in front of a device with an internet connection is not that straightforward for some people. Certainty, self-discipline should be foremost, but for those working on it, this app is excellent.
PomoDoneApp is a highly customizable, cross-platform application. Francesco Cirillo created the Pomodoro technique in the 1980s. Typically, the strategy consists of work cycles of 25 minutes, followed by 5-minute breaks. According to him, the Pomodoro method increases productivity and mental alertness. Nonetheless, the app allows for different cycles and many more personalized settings.
Download From Play Store Download Apple App Store
6. Formula MAX (Physics, Chemistry, Maths Formulas)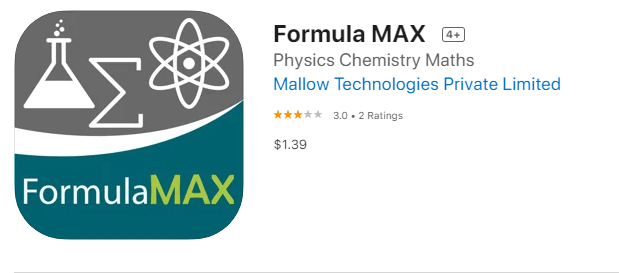 Keeping track of all the formulas and theories in an organized manner is not that simple. You'd need a hefty notebook to fit all of them in one place. And even then, carrying it around is not viable in most cases. Well, the Formula Max app provides a perfect digital solution for this problem.
The iOS software includes over a thousand formulas and notions in physics, chemistry, and mathematics. The universal database is continuously updated, improved, and most importantly, it works offline. It has a clear-cut user interface and fantastic organization. Besides, the app also provides:
• Trigonometric value calculator;
• Logarithmic value calculator;
• Detailed periodic table.
Download From Play Store Download Apple App Store
7. Readabilityformulas.com (Readability Checker)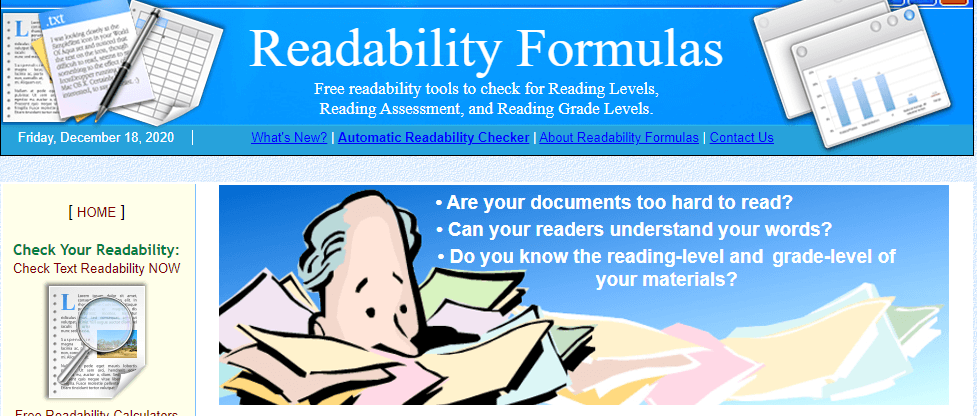 Although not an application per se, this online readability checker is one of the most comprehensive analysis software out there – free of charge!
Readabilityformulas.com takes sample writing and computes the number of characters, syllables, words, and sentences. In just a couple of seconds, the word processor determines the grade and reading level of the text. This software is an excellent for linguistic students who want to know in-depth readability details.
It considers the following formulas and indicators:
• The Flesch Reading Ease formula outputs a numeric value;
• The Flesch-Kincaid Grade Level indicates a school grade level;
• The Fog Scale or Gunning FOG formula assesses syllables and sentence lengths;
• The SMOG index calculates readability;
• The Coleman-Liau index evaluates the number of characters;
• The Automated Readability Index (ARI) also indicates a school grade level;
• The Linsear Write formula was developed by the US Air Force for the English language.
Digitalization is ever more present in modern schooling. Students need to keep up with new methods to have a successful academic life. Then again, technology can help students be more proactive and efficient. Generally, the more tools you have at your disposal, the better. As the saying goes: good tools are half the work!
FAQ:
1. Can I install an Android app on my iOS Apple device?
Yes, it's possible using an emulator such as the Dalvik Emulator. The installation process is straightforward, but you'll have to run it through the emulator every time you use an Android app on an iPhone.
2. Can I install an iOS Apple app on my Android device?
Yes, by using an emulator such as the Cider APK iOS Emulator. Installation is basic, but just as above, the emulator runs the iOS app each time you'll use it.
3. Should I use learning apps exclusively?
Applications and software must only assist in traditional studying methods. Don't make yourself dependent on apps as you'll fail official exams where no devices are allowed.
Read: 10+ Best Time Management Apps for University Students
10 Best Apps for College Students and Freelancers