VR as a technology is trending because of its immersive attributes and ability to transform processes and lives. From meeting the increasing demands of the customers to training employees, from assessing the changes in the buying behaviour to ensuring customer loyalty and satisfaction, VR based solutions enable business owners to stand out in the current competition and create trends with established benchmarks.
Businesses across industries including gaming and entertainment also rely extensively on this tool to meet the aspirations of the targeted gamers across the globe. In short, with VR technology companies can improve their quality of work-life and can bring in the much needed transformation in their business models.
Read: The Best VR Headsets Available In The Market 2021!
Considering the growth prospects of VR, here we bring you a comprehensive list of popular VR app developers in India. With each having its own expertise this list will enable you to avail your customised solutions and experience the benefits to boost your brand value in the current competition.
List of top 10 VR app development companies in India
Navtech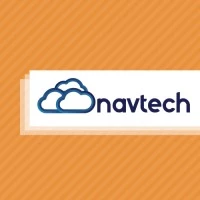 Came into being in 2013, this company uses VR, intuitive vision, and strategic methods to transform clients' vision into reality. Navtek Solutions blends VR with multiple features such as gesture recognition, facial recognition, text recognition, enterprise solutions, hardware integrations, data analysis, and lots more. It emphasises indulging the user's craving for more so that they come back for repeated usages.
Services
Technology Platforms and SaaS based services, Strategic Technology Consulting & Outsourcing, Cloud Services Management – Robust & Secure, Software Best Practices Consulting, Data and Analytics Consulting, Machine Learning & Artificial Intelligence, mobile app development company, Cloud Governance Solutions, Cloud Management Services, AWS Services, and Microsoft Azure Services
Address: 9G , 9th Floor, 2-48/5/6, Vaishnavi Cynosure, Gachibowli Hyderabad, Telangana 500032, IN
Phone: 6305810696
Email: [email protected]
Website: https://navtech.io/
Red Apple Technologies: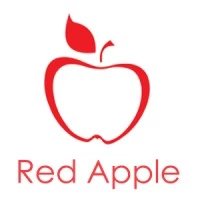 This is another Indian brand that has become a popular name in the realm of VR app development. Founded by Mr. Arup Roy, Red Apple Technologies has come a long way in terms of delivering desirable solutions to ensure customer loyalty and satisfaction. This enterprise mainly focuses on providing tailor made services to increase attraction and improve engagement of the users across the globe. Right from making the communication immersive to enabling seamless purchase, from offering virtual trials to effective promotion and advertising, this company caters to all of your requirements with utmost ease and efficiency.
Specialties
Gaming (Online/Offline/Mobile), Content Development, Widgets and Applications, Concept Art, Mobile Application, Digital Marketing, and UI & UX Design
Address: DLF Prime Tower, Unit No. 308 Third Floor, Okhla Phase I, New Delhi, Delhi 110020
Phone: 080177 79602
Email: [email protected]
Website: https://www.redappletech.com/
SmartVizX: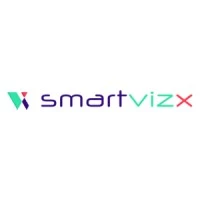 This company has received the award for being the number one VR company in India by Frost and Sullivan. In addition to this, SmartVizX has also been listed in the 'League of 10' of Emerge 50 by Nasscom. Its main aim lies in delivering exclusive experience to the clients irrespective of the real and the virtual environment. By blending imagination with innovative techniques, this company facilitates the users to communicate interactively with spaces and projects. It offers immersive solutions by transforming the passive and conventional ways of communication via surrounding views and walkthroughs.
Specialties
VR | AR | MR in Architecture | Engineering | Construction, VR Aided Design and Design & Build, Workplace Design, Workplace Design and Build, and VR for L&D.
Address: 4th Floor, Plot No. D, 107, D Block, Sector 2 Noida, NCR, UP 201301, IN
Phone: 91 120 4259696/+91 98732 65220
Website: https://www.smartvizx.com/
Virtual Spaces: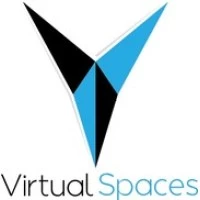 Being a mobile app development company of repute, Virtual Space is a startup, which provides immersive solutions related to floor planning, interior design, architecture design, etc. To give the users a proper look and feel about the real estate, it renders supreme quality visualizations in terms of height, space, and depth of the space. It aims to enhance the sales process of the real estate industry via seamless navigation and cloud based services.
Specialties
Virtual reality, Real Estate, Interior Design, Technology, VR, Virtual Tours, Real Estate Walkthroughs, Real Estate Walkabouts, Architectural Visualizaton, Real Estate Visualization, Tech in Real Estate, and 3D Visualization
Address: Bangalore, IN
Phone: 98455 42932
Email: [email protected]
Website: https://www.virtualspaces.in/
Grey Kernel: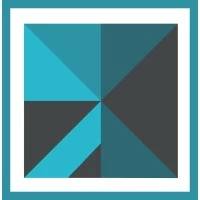 This is probably India's first company working on VR and advanced visualization. IRA VR is one of its flagship products with more than 10,000 downloads. Apart from creating gaming content, it also comes up with generating content along with analyzing those for international and Indian VR studios. In addition to serving the real estate space, this brand also deals with e-commerce, education, and automotive.
Specialties
Virtual Reality, Visualization, Internet, and Technology
Address: C-66,3rd Floor, C Block, Sector 2, Noida, Uttar Pradesh 201301
Phone: 120 431 5551
Email: [email protected]
Website: greykernel.com
Read: Top 10 Augmented Reality Apps Android & iOS
Xenium Digital: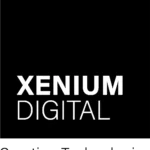 With expertise in advertising and marketing, this brand is well known for providing unique VR solutions to enable you to meet your clients' aspirations. Xenium Digital has got more than 11 years of experience and it specialises in the verticals of Android and Blackberry platforms, web-based banner applications, multi touch, 3D depth, in-store, web campaigns, along with social media integration like Twitter, Facebook, etc.
Specialties
Experiential Marketing, Interactive Advertising, Virtual Reality, Multitaction , Mobile Application , AR/VR Mobile Apps, and Interactive Media Installations
Address: 303-305, Ecostar, Near Udipi Vihar Restaurant Off Aarey Road, Vishveshwar Nagar Rd, Churi Wadi, Goregaon, Mumbai, Maharashtra 400063
Phone: 9920930309
Email: [email protected]
Website: https://xeniumdigital.com/
Tesseract: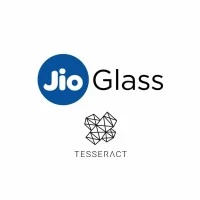 Established in 2015, this Indian company is known for its innovative VR design for headsets, smart glasses, holograms, and cameras. With extensive development and research work, they have come up with their own portable gadget using mixed reality. The Holoboard gear developed by Tesseract works well with smartphones. This device is a cross platform one and can be used by multiple users The MR device of this brand facilitates the developers to create content and build apps for their own headgears.
Address: Reliance Corporate Park, MIDC Industrial Area, Ghansoli, Navi Mumbai, Mumbai, Maharashtra 400701, IN
Website: https://tesseract.in/
ComXR: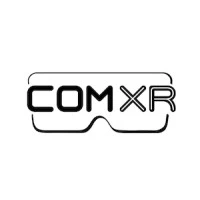 This brand is actually a subsidiary of the Comart Group, an advertising and media company founded in 1934. ComXR works with the motive of blending expertise and technologies to provide impressive solutions for leading brands across the globe. Using their technology you can make touring of any property sale in India seamless and it can be easily accessed from the convenience of your phone.
Address: 386, Sane Guruji Building, SVS Rd, Prabhadevi, Mumbai, Maharashtra 400025
Phone: 098922 60450
Email: [email protected]
Website: https://www.comxr.tech/
Ghar360: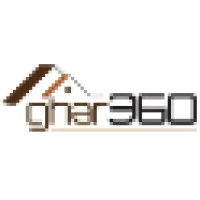 For home buyers who love to visualise and design their dream properties, this company is effective in terms of cloud based services. Even before completion of the project, the users can convert the arial walkthroughs to interactive floor plans, can design the interiors as per their tastes and preferences to experience realistic visuals. Times Internet Ltd funds their business initiatives and any website can use their products along with sharing those across social networking platforms.
Address: Bettadasapura Road,Electronic City phase 1, Bangalore
Phone: 9945535476
Email: [email protected]
Website: http://ghar360.com/
Foyr: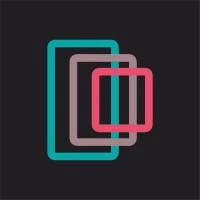 This company specialises in cloud based 3D visualizations and designing with emphasis on real estate business. This brand has made an entry in the list of 20 top most innovative PropTech companies in the globe. Currently Foyr offers VR Based solutions in 21 countries.
Address: #516, 5th Floor, Tower 2, World Trade Centre, Kharadi , Suite 200, Pune, Maharashtra 411014, IN
Hyderabad: Plot No – 12,13,14, Survey No. 40, Khajaguda – Lanco Hills Road , Suite 200, Hyderabad, Telangana 500008, IN
Phone: 267-620-0083
Website: https://foyr.com/
Hope this post has thrown light on some renowned VR app developers who can transform your businesses and can enable you in making your targeted customers crave more. You can hire the best mobile app development company to experience VR benefits and create trends to ensure engagement.
Conclusion: Are you looking for VR app development services? Well based on your requirements you can get in touch with any one of the reputed brands mentioned above to meet your business aims and objectives.