Initially, I was hoping to purchase a house. The visual descriptions of the property were something I was concerned about because I was staying somewhere else at that time. A lot of my curiosity was piqued by the builder's description of the apartment's features and services.
When I inquired about the flat, the agent surprised me by scheduling a virtual tour for me. In this way, I was able to grasp the layout and other features of the property quickly. Thanks to technology, due to which people now experience and virtualize from any location. Some of the best Virtual Tour Software solutions have been embraced by a variety of industries to give clients a unique and unforgettable experience.
What is Virtual Tour Software?
Virtual tour software may provide a panoramic and 360-degree perspective of a given site. This technology allows users to visit a location without physically being there.
Who uses Virtual Tour Software?
Lots of businesses use this software to promote their business in a unique way to attract customers. Often use in these areas like of travel, real estate, classrooms, and marketing sectors.
Features of Virtual Tour Software
Hotspots
Drag and Drop
Viewer Traffic Statistics
Enlarge and Email Button
File Recovery
Different Views
Professional Photography
Auto Responsive
Google Street View Style
Map Button
Instant Publishing
Let's have a look at the top 10 Virtual Tour Software.
Top Free & Open Source Virtual Tour Software Solutions
My360 Tours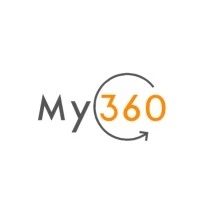 For a virtual tour program that's easy to use, affordable, and specifically built for the real estate market, My360 by Plush Global Media is a good option. As a result of this software's time-saving, user-friendly design, it has a wide range of built-in capabilities. Real estate brokers and car dealerships can utilize My360. Architects, photographers, and interior designers can also use this program to show their work to prospective clients. Each group of professionals can tailor their features to their needs.
Website: https://my360tours.com/
Klapty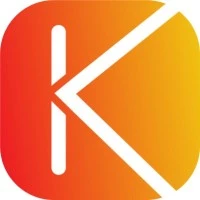 You may not be aware that Klapty, is one of the best web-based tool for creating and distributing virtual tours. With more than 35,000 members from across the world, it is also the world's popular social network for virtual tour enthusiasts. Present days, Real estate brokers, photographers, drone videographers, resort owners, and anyone with a creative bent using this free, easy-to-use application.
Real estate agents, photographers, and other professionals frequently use this type of tour since it provides a comprehensive view of an area or event. Virtual tours are not only a time- and money-saving option for the real estate business, but also for hotels, B&Bs, restaurants, and different sorts of businesses. An immersive presentation that lets visitors wander through the premises of your location is an excellent way to attract visitors to your website.
Website: https://www.klapty.com/
Lapentor

It is another virtual tour software that will make your business's virtual tour dynamic and educational. You may use this program to enhance your photos and hide the imperfections in your presentations. It has a wide variety of styles and themes to choose from. In a cloud-based platform, it has an intuitive UI. Using this software, you'll be able to personalize and present your 360-degree footage with ease. Virtual tours may be created quickly and easily with this program.
Get Free: https://lapentor.com/
Marzipano

Marzipano is compatible with all major browsers and mobile devices on the desktop and the go. A virtual tour of your company may be created from a collection of panoramas. The user has complete control over this tool's output. Simple tour demos can be found here. This program is lightweight, so you'll get the most out of it. You may export this app as a web application for more complex applications.
Website: https://www.marzipano.net/
iStaging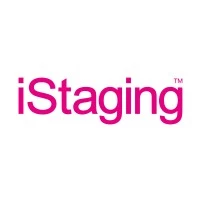 You may use this software program if you want to make any home or commercial real estate location into a 30 rendering. iStaging uses augmented or virtual reality (VR) technology to build immersive digital architecture. A smartphone or tablet may be used to capture 360-degree views of a property for sale using this program. Additional things can be inserted within the 30 pictures for your clients to see. Augmented reality has made this possible. It's possible to create 30 presentations from floor layouts using iStaging. In addition, you may turn any of your building's features into 30 models for better marketing. Subscriptions are required to use this real estate virtual tour program.
Website: https://www.istaging.com/en/
Kuula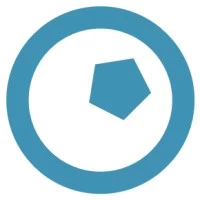 Virtual tour systems like this one are among the most popular of all time. For pros, it provides various options for creating immersive virtual tours of the property. Drag and drop and social media integration make it simple for real estate enterprises to communicate with their customers. There are a variety of platforms that Kuula may be used on, including mobile devices. A panoramic virtual tour is created by combining photographs taken with a DSLR camera or a 360-degree camera. It is simple to use and has a wide range of possibilities for customization.
Website: https://kuula.co/
Pano2VR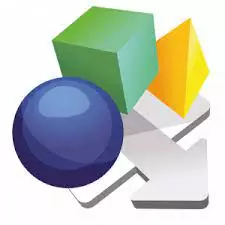 It is one of the most used virtual tour tools for creating immersive virtual reality experiences. A single gigapixel panorama or a virtual tour with hundreds of scenes may be made immersive with Pano2VR, regardless of the project's complexity. When a project is completed, it can be easily incorporated into existing websites and watched on computers, tablets, and VR headsets.
Website: https://ggnome.com/pano2vr/
Tourweaver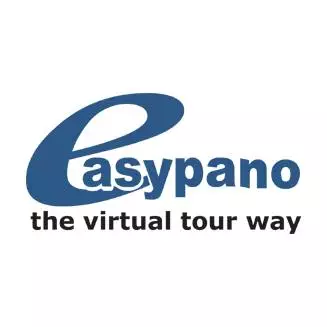 Your 360 virtual tour program is available. Due to its exceptional features, the virtual tour program Tourweaver is a popular pick among enterprises. Contract management, email marketing, catalogue printing, and more tools are available. In addition, tourweaver is the best, robust, appealing, and responsive to mobile devices.
Website: https://www.easypano.com/virtual-tour-software.html
RTV's Fusion

Fusion is a virtual tour system built for businesses to demonstrate their products and services in virtual reality. Fusion's ideal client is a professional photographer, especially if they want to sell their skills to real estate firms. Professional photographers may use RTV's private-label VR tour hosting service to provide their clients with high-quality virtual tours. At least 1080 HD movies, 360-degree panoramas, and stills must be uploaded to the system if you want to make high-quality virtual tours on your own.
Website: https://www.realtourvision.com/
Tourwizard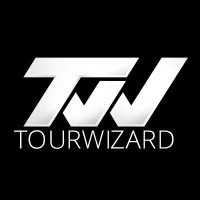 Self-service software, this digital application allows you to provide 30 tours of homes to potential customers. Virtual tours may be created using Tourwizard's panoramic camera. A full-screen version of the tours may be created. They may also be seen on desktops and mobile devices since they are automatically optimized for search engine results pages (SERPs). You may also include as much information about the property into the 360-degree tours. Maps and logos may also be included in the virtual tour program for real estate agents.
Website: http://tourwizard.net/
Other recommened names: OpenSpace3D, Makevt, Vtility, Paneek, Panoroo, eyespy360,  Matterport 3D Showcase, 3DVista Virtual Tour Pro, oogle Tour Creator, My360, RoundMe, Matterport, GoThru, Veer Experience, Cupix, Metareal, Panoskin, Pano2VR, Kuula, 3DVista, KRPANO, Cloudpano, Marzipano, Orbix360, Concept 3D, Real Tour Vision, My360 Virtual Tour Software, Pano2VR, DiveIn Studio, Klapty, SeekBeak, Shapespark, 3DVista Virtual Tour Pro, Matterport 3D Showcase.
In Conclusion
As I said earlier, I purchased the house after taking virtual tours. This is one of the best tools to see what your broker offers you. If you people also live far away from a property you want to buy, then there is no need to take tension. You can simply take a virtual tour and make a purchase.