Vinyl cutters can be expensive and can potentially empty your pockets. Then, those premium vinyl cutting software can cost a lot, and you might have no plans to buy them soon.
And fortunately, you can go about your job just fine with some vinyl cutting software available online free to download. The majority of the free software will have all the features of the paid ones except a few. So, this means you can satisfy all your cutting needs with free software. Check here to find free vinyl cutting software online. In this article, we will quickly go through some of the free vinyl cutting software available online!
What is Vinyl Cutting Software and What For?
Vinyl cutting is a computer-based controlled design, print, and cut process that includes the desktop printer, nozzle, and for smoothing automatic design they use this software. Through Software you can control every aspect of design, blade, and print.
Learn demo here
Vinyl Cutting Software Free Download
Inkscape -Vector Graphics Software

We will start the list with Inkscape, which is popular with pros and novices as well. Inkscape brags about multiple drawing tools (which are flexible) and an impressive text tool that enables you to work on various crafts. Additionally, it has compatibility with the broad file format and features Bezier and Spiro curves.
Scalable Vector Graphics are also compatible with Inkscape. This means that it will work with your vinyl cutter even if it was programmed to do with its software. Moreover, Inkscape has a very user-friendly interface that appeals to beginners.
You can easily use the software with a heat press. So, you can edit or design graphics that are to put on t-shirts. And lastly, Inkscape has an elaborate FAQs page that will help you use the software and answer most of your queries.
Key features of Inkscape vinyl cutting software
Free & Open Source
vector graphics software
Support Linux, Mac OS X and Windows desktop
Plans: Free
Download Software: https://inkscape.org/
CorelDRAW – Graphic Design, Illustration and Technical Software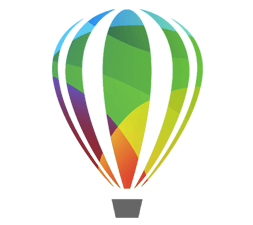 CorelDRAW is not exactly free to use. But it is popular with many users because it is easy to use and the price tag will surely please you. CorelDRAW is compatible with Windows and Mac.
Designed by the Corel Corporation, the software enables you to edit all designs with ease and features many user-friendly tools.
CorelDRAW is a vector design application. This means that it can be easily used for various vinyl cuttings. The software is packed with a professional image set, some design templates, and even some helpful training videos.
CorelDRAW is suitable for beginners and professionals as well. It is undoubtedly one of the most affordable and effective vinyls cutting software out there.
Key features of CorelDRAW vinyl cutting software
Free & vector graphics editor.
Best tools for vector illustration, layout, photo editing, typography.
Compatible with cricut, pixmax, uscutter
Available for Windows or Mac
Plans: Free/Paid
Download Software: https://www.coreldraw.com/
SignGo – Cutting Software for sign making with cutting plotter

SignGo is a paid software but comes with a free trial of 30 days. You can use this software for a month without spending a cent. If you have a few cutting projects, you can go for this as 30 days is enough.
SignGo can be easily used for various cutting works like t-shirt designs, paint stencils, promo items, stickers, vinyl lettering, and more.
SignGo premium includes cool features like welding, shadows, distortions, node editor, text editor, among others. However, you may not be able to use all the premium features in the free trial. In addition to this, SignGo software supports more than 500 cutters, and your machine will probably be compatible with this.
Key features of SignGo vinyl cutting software
Free & Cutting Software
Vinyl Lettering
Node Editing, Welding
Advanced Cutting Features, Direct Scanning, Image Tracing
Available for Windows
Plans: Free/Paid SignGo is free to use for 30 days.
Download Software: http://signgo.com/downloads
EasyCut Studio – Sign making & vinyl cutting software for cutting plotter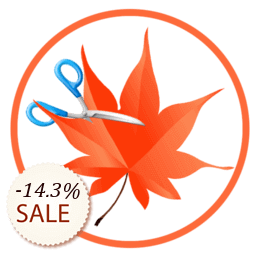 EasyCut is another premium, paid software that gives up to 30 days of a free trial. EasyCut gained quick popularity, and its broad user base can be owed to the fact that it is compatible with Mac and Windows.
Another noteworthy feature is that it supports the export and import of SVG files. This means you can easily upload, send, and save your designs. You can even transfer your designs to some other software quite quickly. Not many software offers this feature.
Moreover, you can transform any images into vector files. This feature makes it easy to vectorize familiar photos and transform them into cutting files within a few minutes.
And lastly, EasyCut Studio has a simple, user-friendly interface to make operations more straightforward.
Key features of Easy Cut Studio vinyl cutting software
Free & Vinyl Cutting Software
Cut signs, logos, lettering, graphics, shapes, decals and stickers.
Data Export, Vector File Support, 3D Slicing, Modeling, Editing
 cut any font, SVG, PDF, AI
Image Tracing & Vectorizing, Node Editing, Layers
Print and Cut (Contour Cutting)
Support a wide range of vinyl cutters/plotters Roland, USCutter, GCC, Graphtec, Summa, UKCutter, Mutoh, Silhouette, Secabo, Vevor, Ioline, KNK, Saga, AnaGraph, PCut, Refine, Seiki, Rabbit, Copam, ROHS, Teneth, DGI, Foison, Vicsign, SkyCut, Liyu, Redsail, GoldCut, PixMax, JinKa, APD, BDF, Vinyl Systems, KASA, New Star, Desay Master, Vinyl Express machines and so on.
Available in 10 languages
Available for Windows and Mac OS
Plans: Free/Paid
Download Software: https://www.easycutstudio.com/
Sure Cuts A Lot (SCAL) – Scrapbook Software for Sizzix eclips, Pazzles, Silhouette, Gazelle, USCutter, BlackCat, Cricut

If you have been into vinyl cutting for a while, you must have heard about SCAL. It is the most straightforward vinyl cutting software out there. It is best suited for beginners, owing to its easy-to-understand interface. It works well with Mac and Windows.
Again, this is premium software that comes with a free trial for 15 days. During this free period, you can use the software to cut any shape or font imaginable. You can create your designs or edit the existing designs and even try out your fonts with OpenType and TrueType.
EasyCut can also import and export designs from other software. It also has a remarkable feature of auto-tracing, that converts any shape into a cut image easily.
Key features of Sure Cuts A Lot vinyl cutting software
Free & Cutting Software, Print & Cut
cut virtually any shape, TrueType fonts, custom shapes.
Import various file formats, Drawing tools to draw and edit shapes
Cutting software for your electronic cutting machines, plotters
Free technical support
Android and Ios app available
Support Windows XP/Vista/7/8/10, Mac
Plans: Free/Paid
Download Software: https://surecutsalot.com/
Bonus
SAi Flexi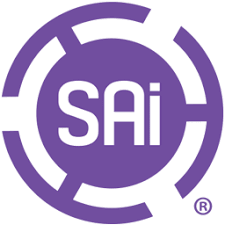 Sai fkexi is all in one design, print and cut software. Provides features such as spot color mapping, true-shape nesting and banner finishing.
Plans: Paid
Download Software: https://www.thinksai.com/
Vinylmaster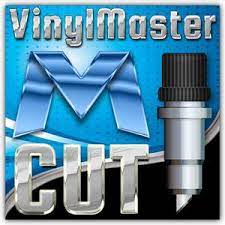 VinylMaster is graphics design software used for for making signs, decals, banners, posters, lettering, shapes, logos etc.
Plans: Paid
Download Software: https://vinylmaster.software/
Adobe Illustrator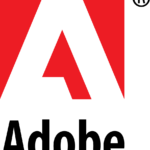 Adobe Illustrator is vector graphics design software used for for making all types of design.
Plans: Paid
Download Software: https://www.adobe.com/in/products/illustrator.html
USCutter
USCutter is the leading supplier of low-cost, high-quality sign-making and consumer apparel equipment, Vinyl cutters, heat presses, printers, sign vinyl, heat transfer vinyl, banners, important tools, and accessories. It is the best place to get important machinery related to vinyl cutting software.
Website: https://uscutter.com/
Conclusion
If you have many cutting projects, it is smarter to go for a pro version of the listed vinyl cutting programs. Sometimes, the cutting machines come with free software. But you might want to switch to some other plan if the free one does not meet your needs.
Moreover, you can use those free trials until you save enough to get the paid versions. And lastly, Inkscape is the best vinyl cutting software, which is free. You can opt for any of these tools after considering your cutting requirements.
FAQ. Vinyl Cutter Software
Q. What is The Best Cheap Vinyl Cutter Software?
Ans. Listed above software like CorelDRAW is best in the market, you can also choose according to your requirement.