Are you getting the desired output from your salon? Do you find salon business as the toughest job to execute? You must be using some kind of salon business software, but is it providing you the business and marketing support you need? If it is not then you might be diminishing the potential of your salon.
It is analytical to choose the right appointment scheduling software for salons for the success of any salons. There are several salons in the market that demand different things so, it becomes difficult to choose the one.
Necessity of Appointment scheduling software
Those days are gone in which you call your customers to schedule the appointments. That way was so frustrated that lets you wait on the phone that ultimately results in hang up. Now it is an era of appointment scheduling software which is a tool that permits the businesses and professionals to manage appointments and booking scheduling online. It aims to manage the scheduling tasks.
The meetings and appointments can be arranged seamlessly. These kinds of the software includes all the features that would be beneficial for an owner to improve the salon's efficiency. From appointment reminders, revenue processing, calendar integration, employee and calendar management, mobile compatibility, payment processing with employee to customer management, it manages everything.
With the advancement in artificial intelligence, the appointment salon scheduling software software integrates several features that can make the execution of essential tasks easy. It becomes the power that gives customers the capability to connect to the client online anytime and anywhere. You can schedule appointments with the team members/clients at the right location at the time appropriate for everyone. We have gone through some of the surveys and has discovered some of the key findings that would make your mind to adopt appointment scheduling software.
31% of the customers likely to choose new service providers if the providers do not have online booking options. 60% of customers have conveyed that a text reminder is a less authentic way and can them lead to missing an appointment whereas email reminders and phone calls are more preferable.
Busy salon industry finds it complex to manage the customer's appointment during peak hours especially. With the use of appointment Salon software, they can manage appointments, entertain the requests to the new ones and can even re-schedule the existing appointments to make the business more profitable and effective.
How to choose the best one?
As it is now clear that salon software helps the salon industry professionals and owners to automate the routine tasks, manage the appointments and that correspondingly enhances their business growth. So, it is obvious that you can attain benefits by investing in a quality solution.
But, yes, it is tough to choose the right Salon Appointment management software on average. So, in this article, we have come up with the top 6 appointment scheduling software for the salons. The salons are varied with the elements and the features they offered. It is all dependent on you to decide the software according to your requirements by comprehending your needs.
Appointment scheduling software for salons
To solve all your problems related to bookings, employee management, payroll, and marketing, in this article we have listed the best appointment scheduling software for salons below:
1. Salonist Software – Spa & Salon Management System

Salonist is a spa and salon management software that lets you schedule an appointment in just a few clicks. It gives effective tracking of inventory, hassle-free accounting, client relationship management, staff relationship management, and many more. Its main aim not only lies in improving productivity but also in fulfilling the customer's requirements more smartly and efficiently. This cloud based software offers exclusive packages that one can adopt as per their needs.
You can boost your appointment list by permitting the customers to book appointments online via facebook or salon online booking applications. It gives clients the opportunity to book, schedule, reschedule or cancel appointments. Clients can use salonist to make different membership schemes and exclusive message packages. You can send emails, SMS to clients to notify clients about their appointments, new offers, bonus on specific schemes. With its POS features, you can easily manage the billing process.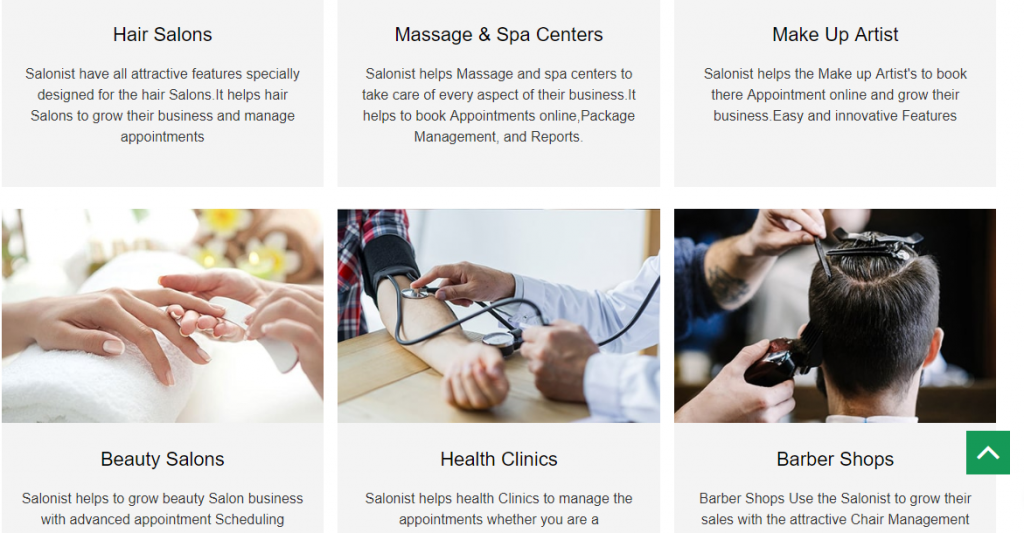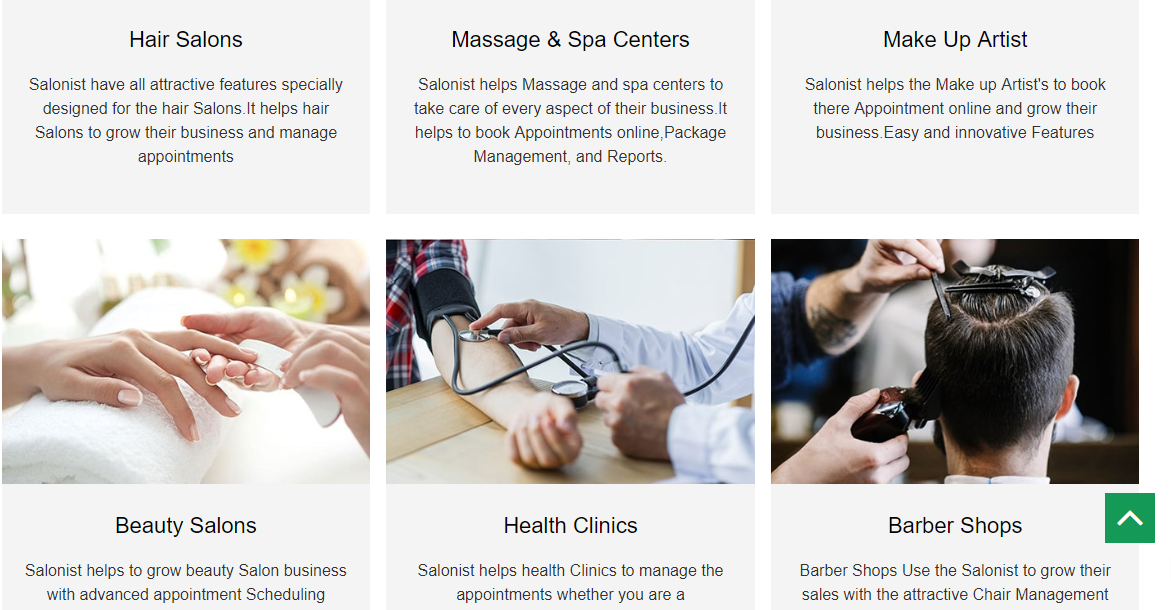 It has a feedback option with which the customers can give feedback regarding the services you offered and let you improve the services with 100% satisfaction. Salonist is a trusted brand with almost 10000+ businesses in more than 45 countries. The basic plan starts from $49.00 per month to $349.00 yearly and the premium plan starts from $99.00 per month to $799.00 yearly.
Salonist Key Features
Client Management & Credit Control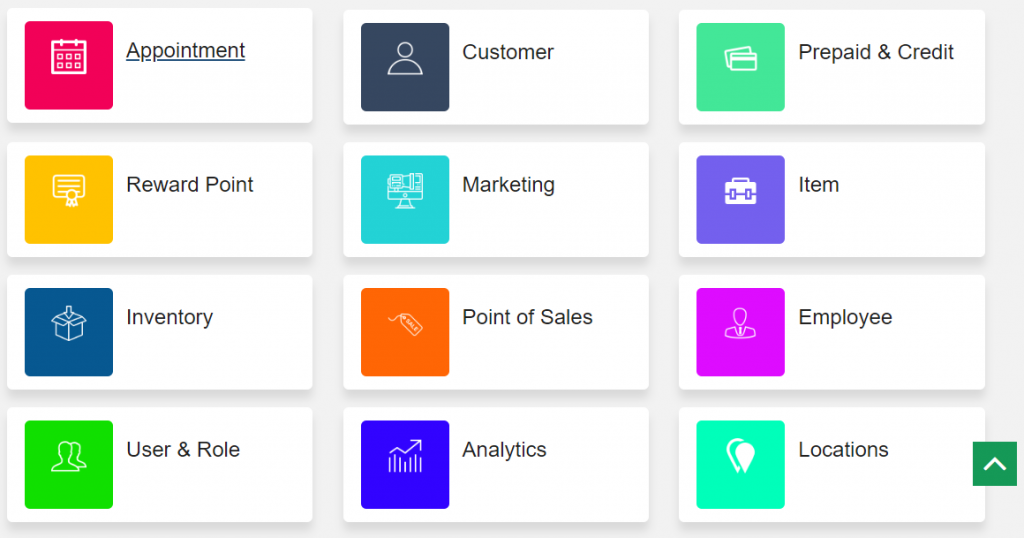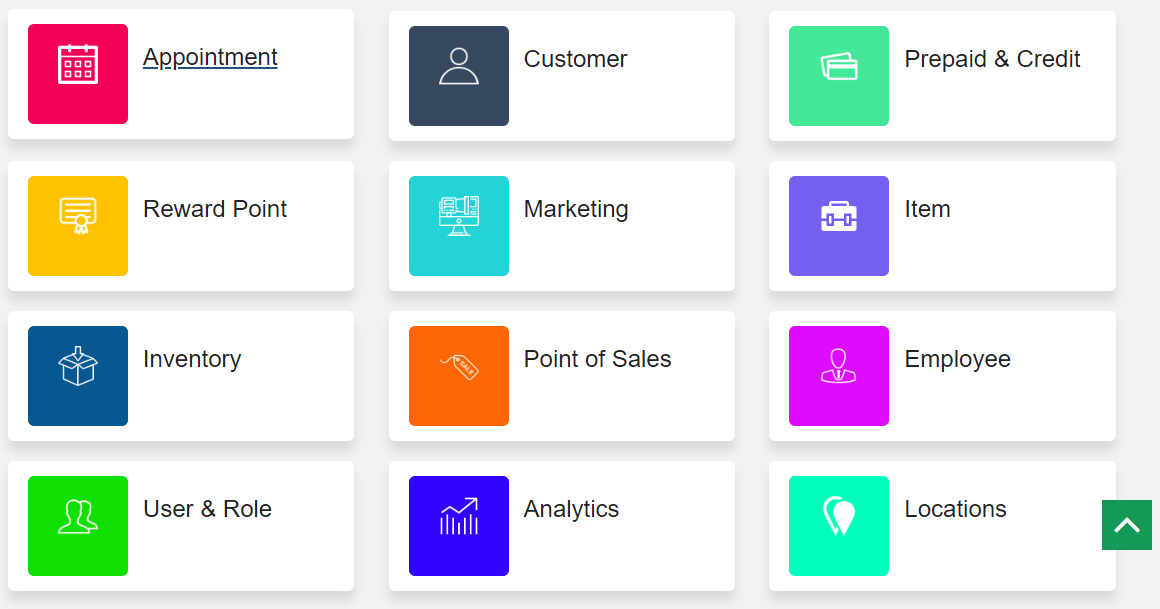 Pricing: Basic $49/month
Website: https://salonist.io/industries/pricing
2. Mindbody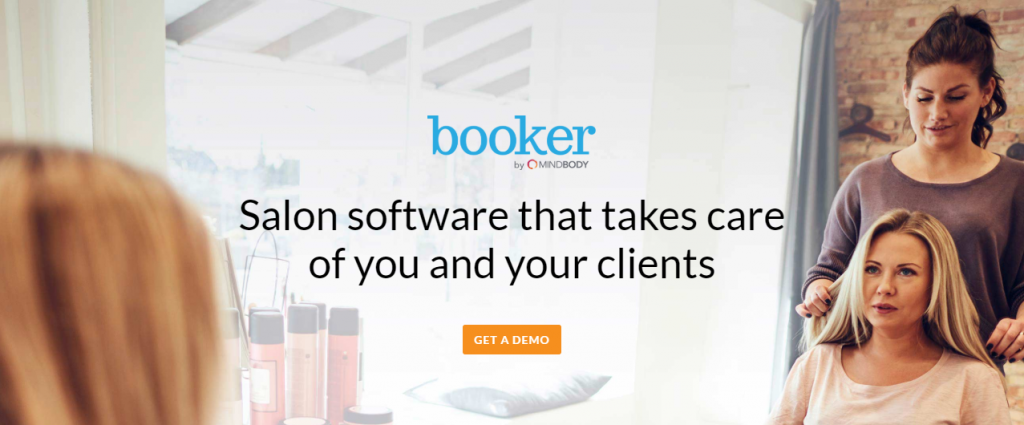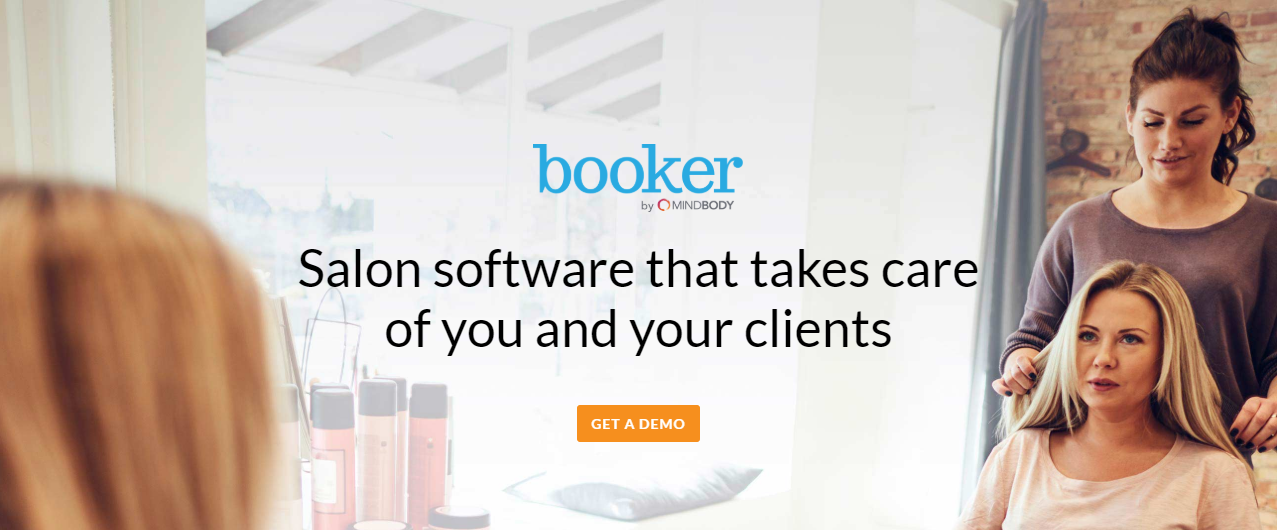 Mindbody is a cloud-based appointment scheduling and club management solution specifically designed according to the requirements of small to mid-size businesses. This software makes sure that the appointment can book fast and with ease either from websites, phone or facebook. Mindbody has an aim to provide clients with services that can enhance and boost their confidence.
Features
The best way to book
Keep your chairs full with online marketing tools
Repeat business matters
Make easy checkout a part of their experience


It offers features like scheduling with waitlist management and with its POS system, it becomes very easy to pay online. It allows managing the memberships and serves the gym, spas, and spa software worldwide. Its pricing starts from $ 129 (Essential), $239 (Accelerate) and $349 (ultimate).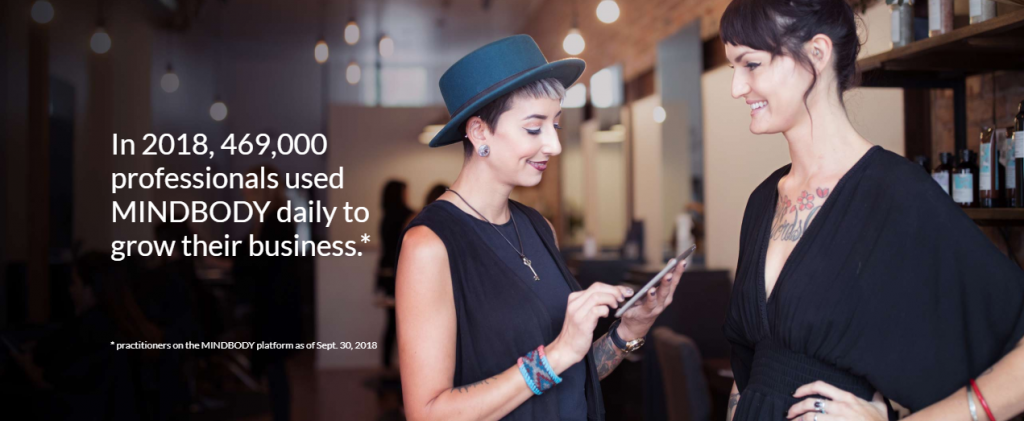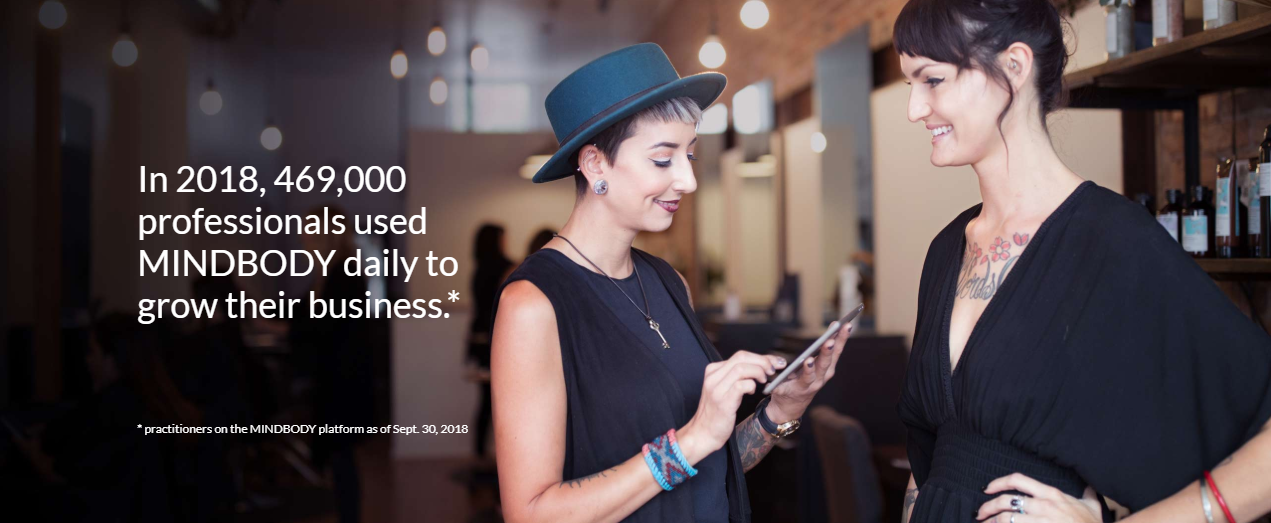 Website: https://www.mindbodyonline.com/salon-software
3. Vagaro- Salon, spa, & fitness scheduling and business software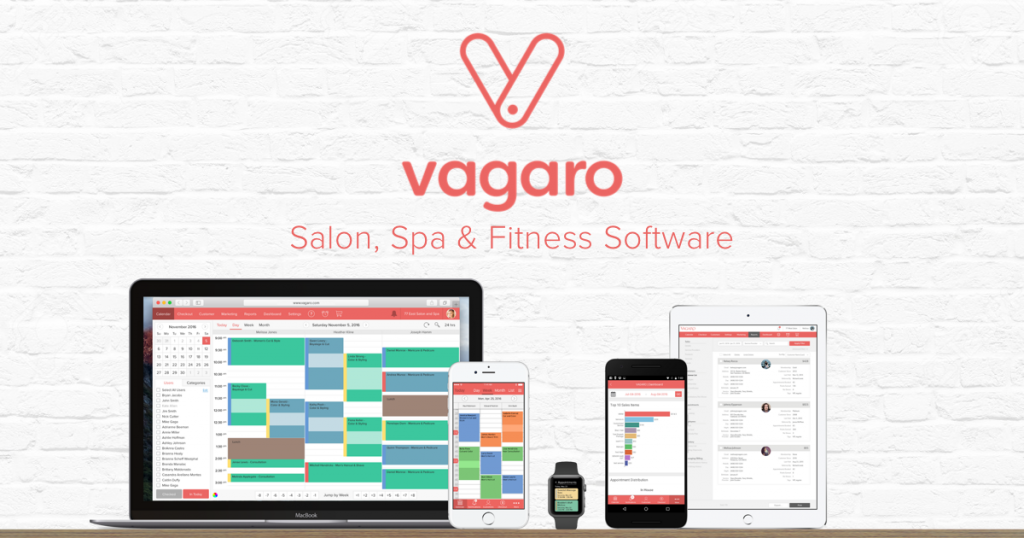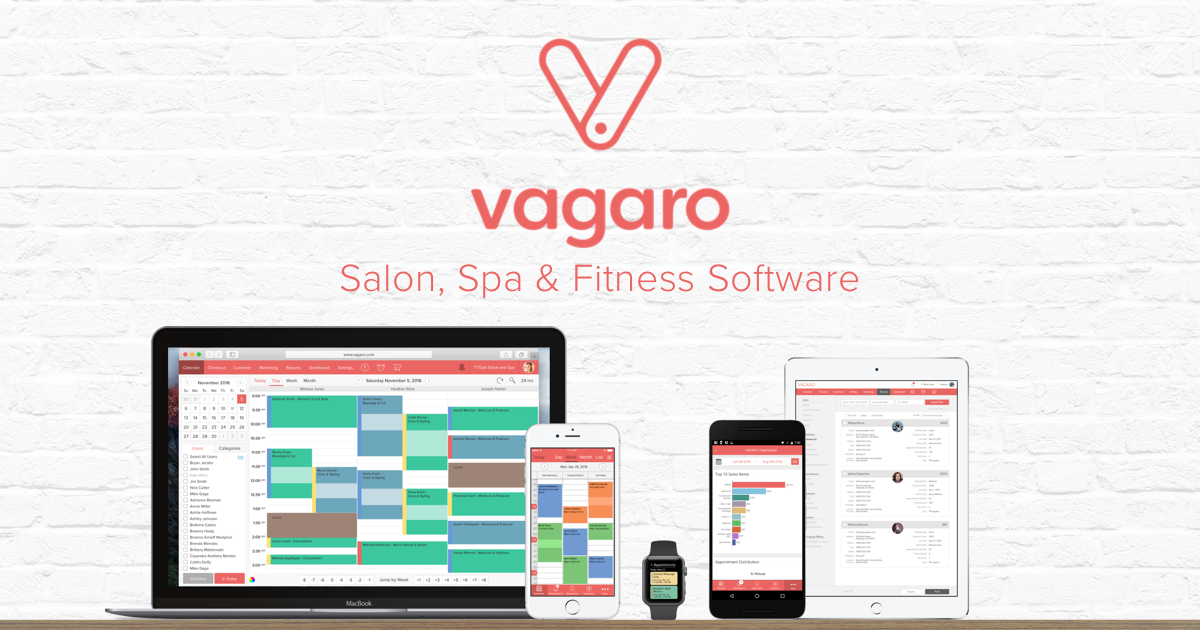 It lets beauty salon owners and beauty salons to promote the services and connected with the clients with Vagaro mobile application and from their website. It is a business to consumer (B2C) platform in which spas, salons, and studios can signup and make a profile, advertise and promote their brand, new offers, etc. It permits the users to send SMS, email notifications to the customers to confirm or cancel the appointments.
The salon owners can also manage sales and services, inbound and outbound, payroll cards, staff support, tracking company progress, etc. It gives an integrated point of sale function to sell products, gift certificates to the customers online or by mobile phone. Its pricing starts from $25.00 per month.
Vagaro Feature Summary
Business reports weekly, monthly & yearly
Sales Tracking & Reporting
Accounting, Employee & Customar Management
Task scheduling & tracking
Appointment Scheduling
Website: https://www.vagaro.com/
4. Zenoti  – Salon Software | Spa Software | Hair Salon Software

Zenoti is a cloud-based software used by salons, spas, fitness studios, and yogas. It came up with appointment scheduling, inventory, configurable reports, and marketing. The best part about Zenoti is that it provides mobile applications for employees and clients for perfect functioning. With its outstanding marketing solution, it can take your business to the next level.
It has a frame of the back office and reception tools. With just one interface, you can manage the business operation in one room or different locations. Mobile POS features permit the employee to book appointments and to make the sales online with any hardware device (mobile, laptop, and tablet).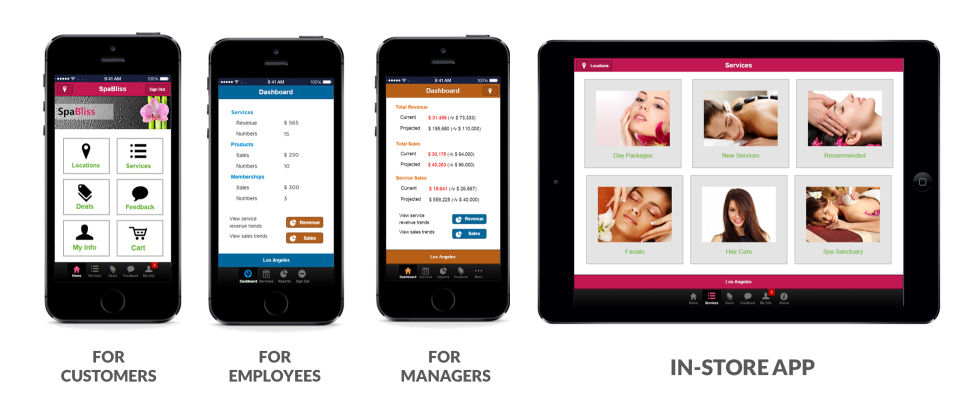 It handles the profile of every customer and is functional from each website that permits exchanges against gift cards, memberships, and packages. It has integrated chat support with a monthly subscription.
Key Features
Appointments -online bookings, rebookings
Billing & payments
Reporting & analytics
Marketing
Employees management
Stock management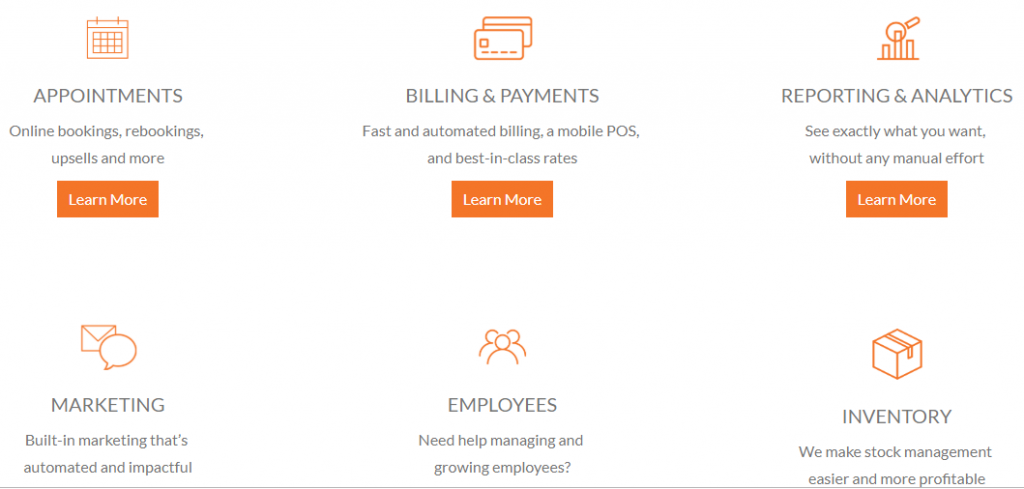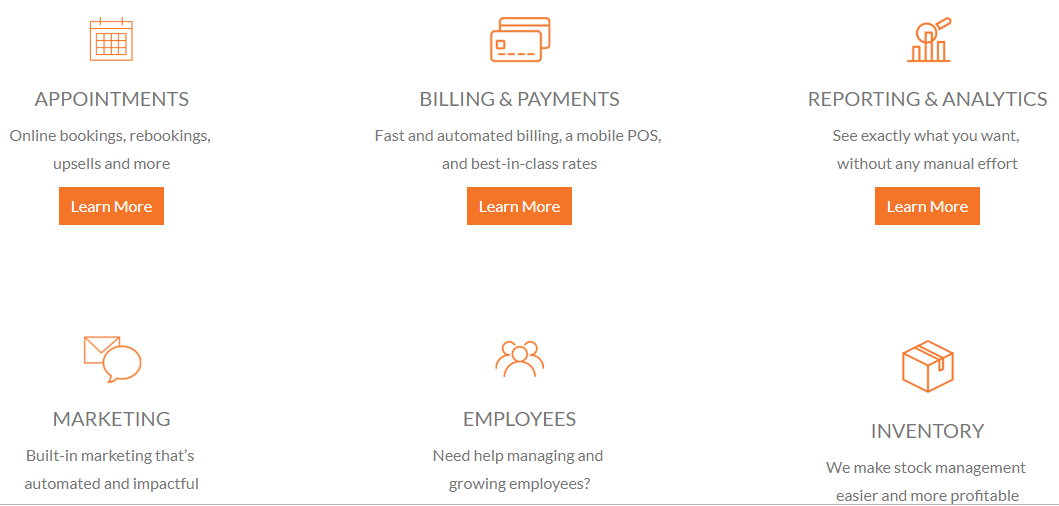 Website: https://www.zenoti.com/
5. Rosy


It is a full-featured, easy to use spa and salon management solution that entertain the users with the latest technology for increasing productivity, optimizing the customer relationship and profitability. Rosy salon software has all the mandatory tools, such as product reservations, text and email communications, appointment scheduling, reporting engine, inventory management, rewards and referrals with salon POS and so on. Rosy as Cloud-based salon software supports mobility with mobile accessibility, mobile web application and from Facebook as well.
This implies that customers can schedule their appointment effortlessly. It lets you manage your business from multiple locations in multiple locations.
It came up the plenty of flourishing features, such as Facebook integration, mobile accessibility, inventory management, smart POS system and reward program. It came up with a free trial. It's pricing starts from $29 (standard), and $ 8 for 1 user with additional features (premium).
Key Feature of ROSY
Employee, Payroll & Commissions, Inventory,Booth Rental Management
Appointment,Client Management
Online Booking
Appointment Reminders
Room Booking Management
Recurring Appointments
Online Payments
Client Database
Client Scheduling Management
Social Integration
Financial and Performance Reports
Mobile access
Text & Email
Marketing
POS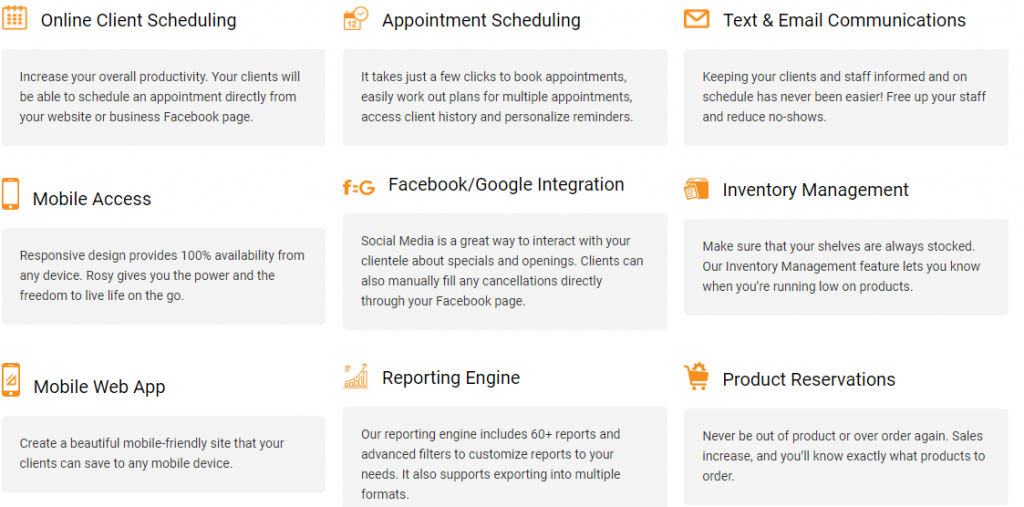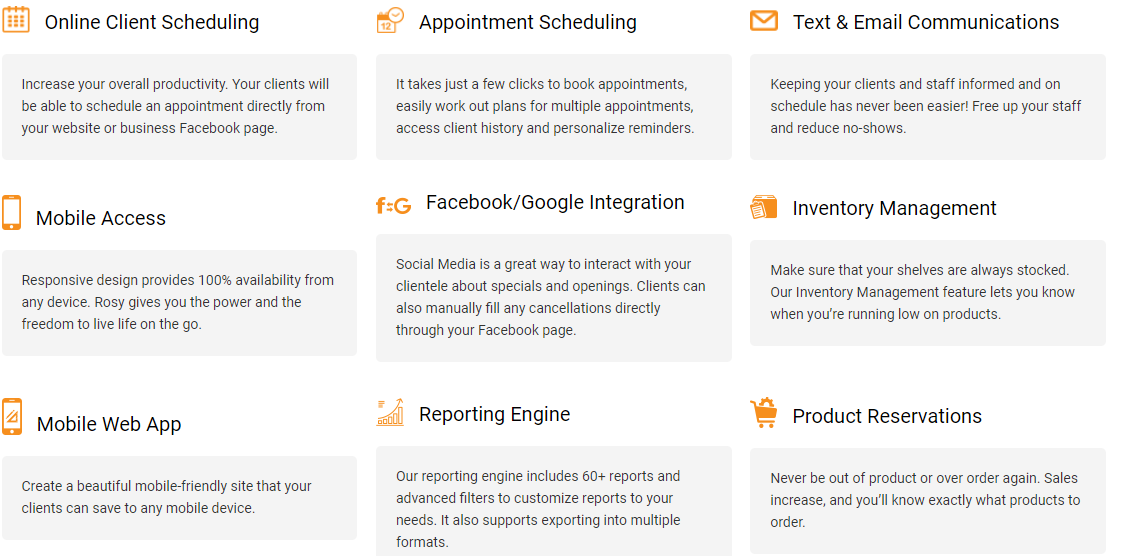 Website: https://www.rosysalonsoftware.com/
6. Shedul  – Software for Salons and Spas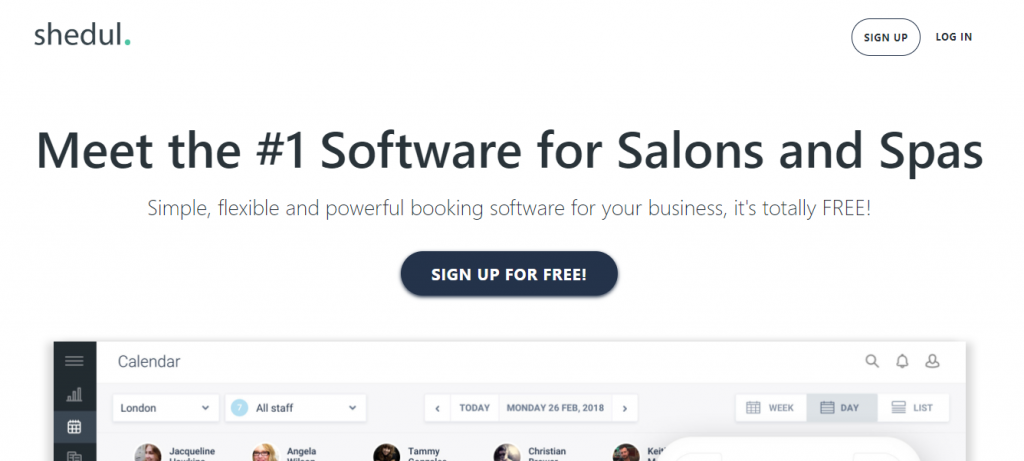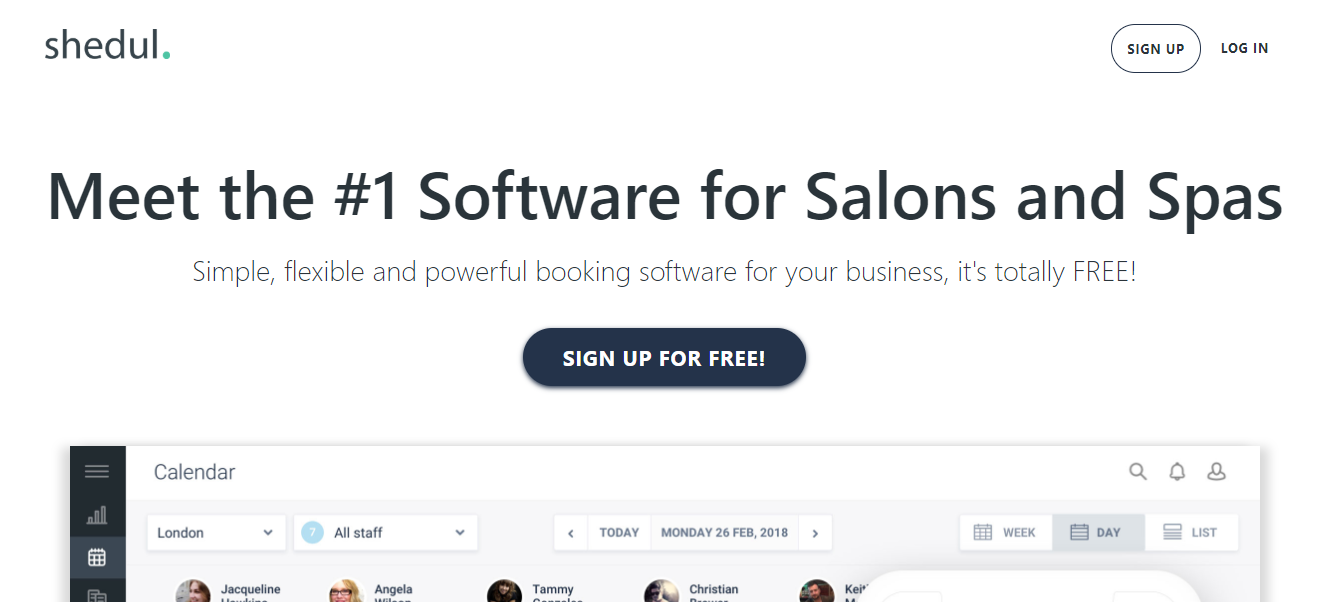 Simple, flexible and powerful booking software for your business, it's totally FREE!
It is an online booking and planning salon software for spas, salons, personal trainers and other beauty and fitness businesses. Shedul lets clients book their appointments online from the company's Facebook and website page and it instantly sends the personalized appointments alerts and notifications.
It has features, like, customer management, outlets, a panel of activities, and sales reports, etc. Shedul has activity panel with which you can quickly check the appointments, notifications, new actions and so on.
It abates the absences by sending automatic reminders or SMS appointment updates to the clients. The messages can be customized for every client. It is 100% free software and features rich software.
Features of Shedul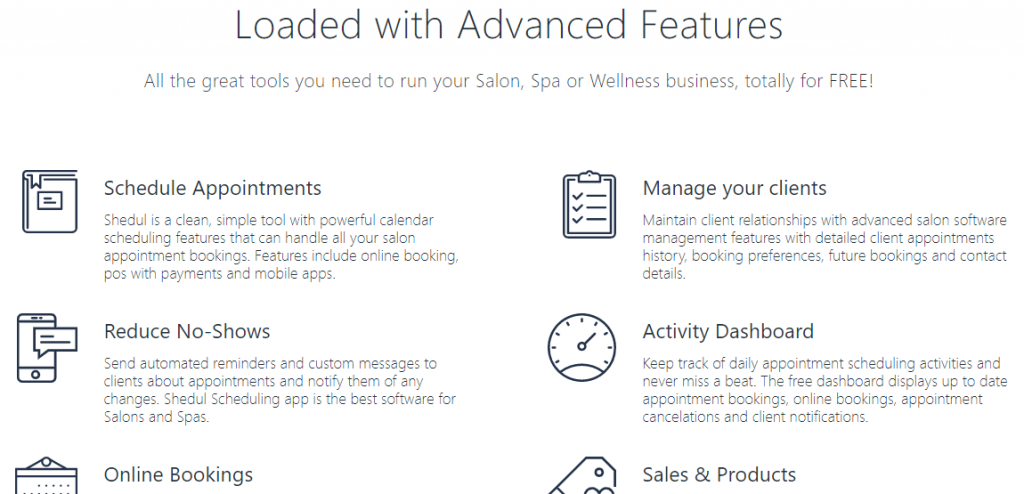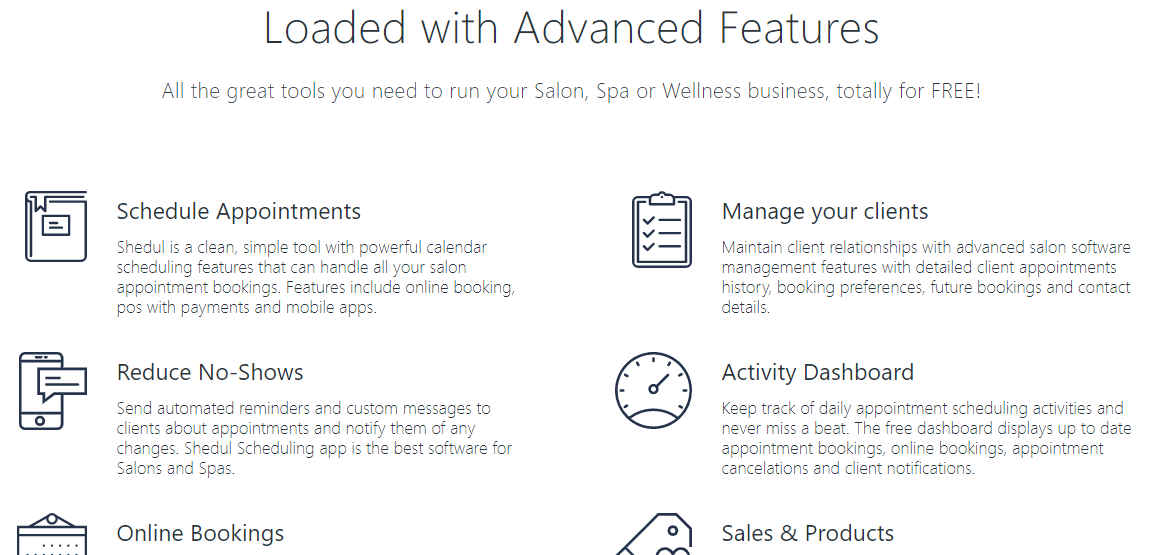 Note: 40,000 Businesses, 150,000 Stylists and Therapists using Shedul booking software in more than 120 Countries
Website: https://www.shedul.com/
Concluding Remarks
Salon appointment scheduling software is designed to eradicate the headache of managing the business. The list given above is made by keeping all the essential points in mind to run the business operations perfectly and even when on the go. Choosing an online appointment scheduling software for your business does not have to be a difficult task. Best appointment software works exactly as a customized solution but does not forget to keep the features you need.
Choose wisely as it will manage your salon business so that you can easily manage the customers.