A slider plays a prominent role in an eCommerce website. It is the best way to highlight your best substance, video recordings, showcasing photos with animated filters or share essential news. Every website owners and bloggers are using sliders to design an impressive website.
As we all know, WordPress CMS is always at the top list to start the website. As per CodeinWP, WordPress 4.9 has already downloaded almost 20 million times. It's a big thing for WordPress. It also has a large number of themes and plugins for the enhancement of the website.
So, How to make a perfect choice to choose the competent post slider?
This article is about stunning and responsive post slider WordPress Plugins. Post slider plays a notable role in the blog. It is a key element to showcase your recent post with a famous post slider. It is a fantastic way to approach the blog to grab readers attention quickly.
For you, I've gathered the most startling post slider WordPress plugins that help your blog to be more engaging. These are popular plugins that not only helps to create the post slider but also useful in many more ways.
Explore Now!
1. Avartan Slider – Responsive WordPress Slider Plugin: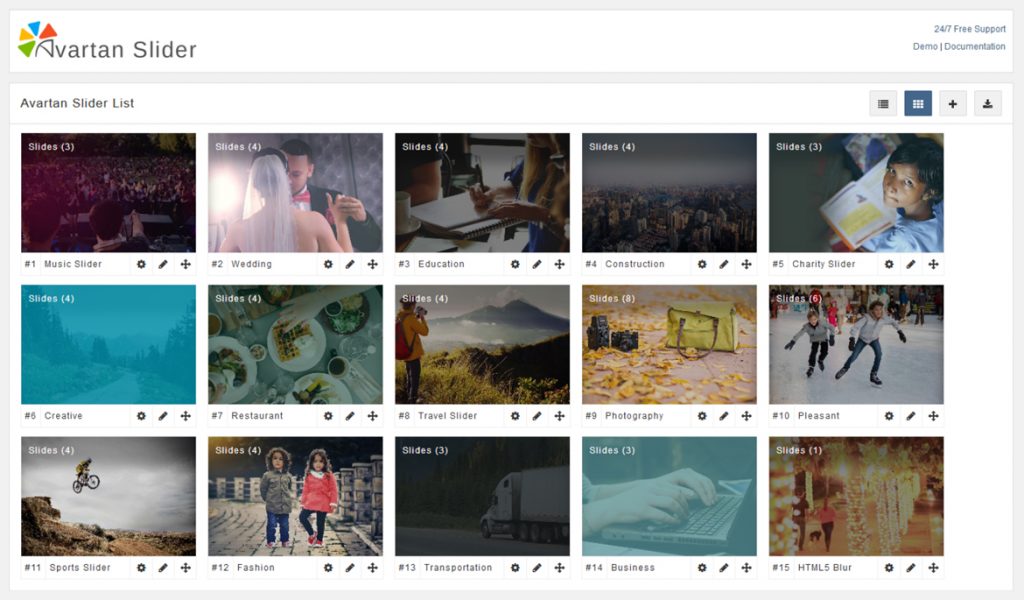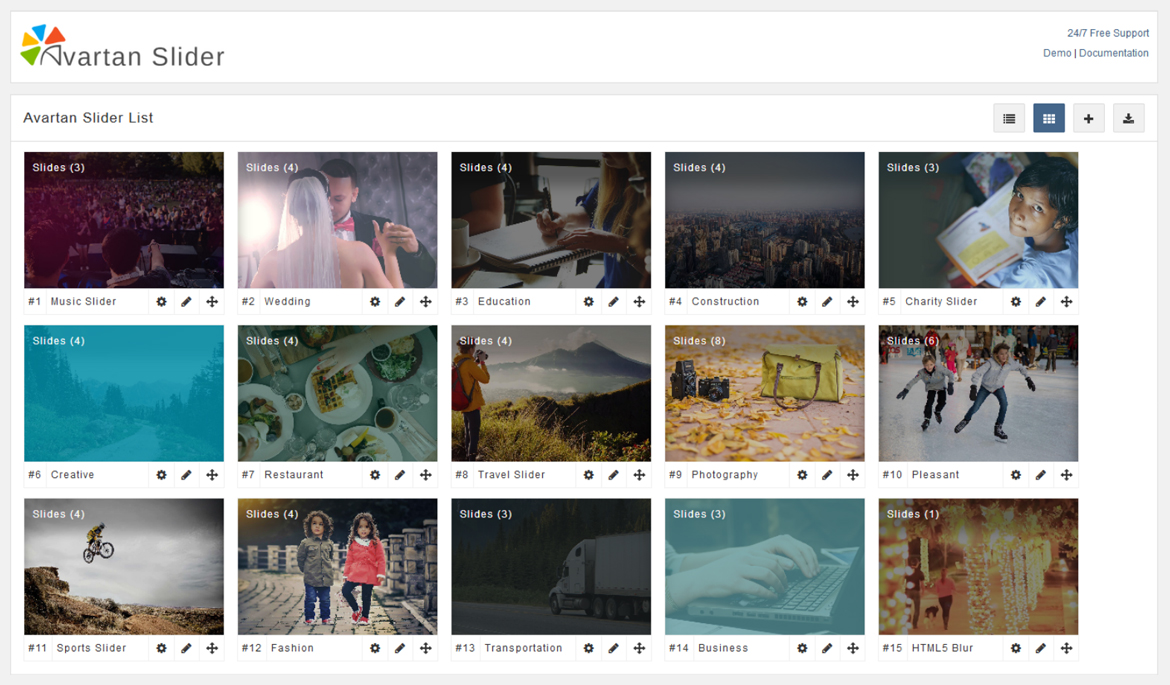 Avartan Slider is truly responsive and intuitive WordPress plugin. This plugin included 150+ unique examples of sliders that convey creative ideas. This plugin has lots of navigation, loaders and patterns design that helps to create stunning slider easily that fulfill their motto i.e "easiness is our motto". Using this plugin, you can create post slider, slideshow, video slider, image slider, touch slider, random slides, and so on. You can easily import or export slider with images. One the best thing that you can create a solo slide without navigation and time bar. It also provides one awesome feature is that pause a slider when you are hovering on it.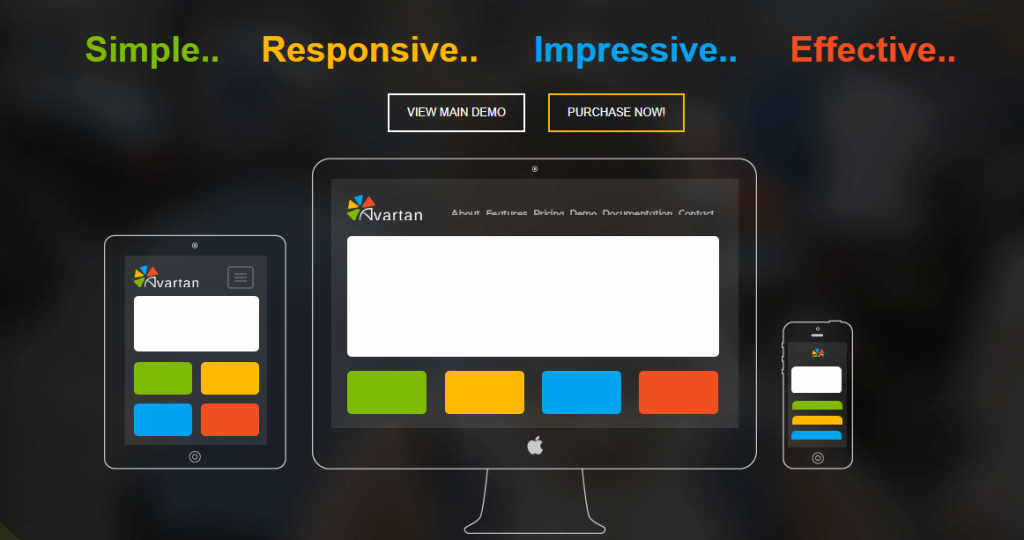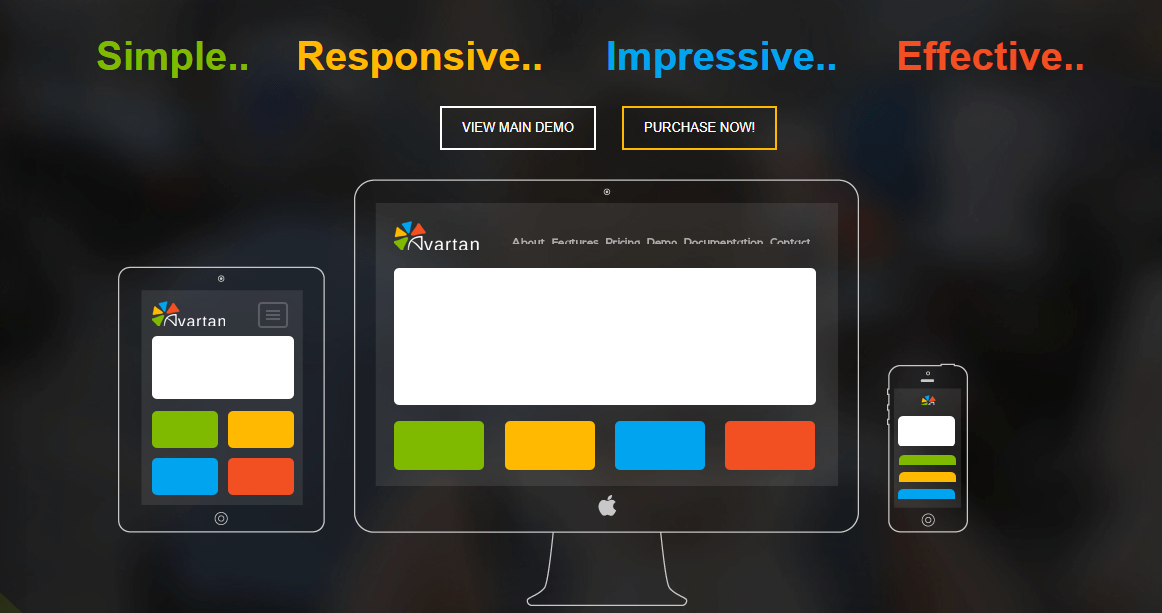 There has many more features like full width video, animation and transition effects, google fonts, slides sorting, duplicate slider, autoplay slider, gradiant background color, and so on. One the best and rocking Slider WordPress Plugin!
Demo/Download: https://codecanyon.net/item/avartan-slider-responsive-wordpress-slider-plugin/19973800?ref=solwin
2. Soliloquy: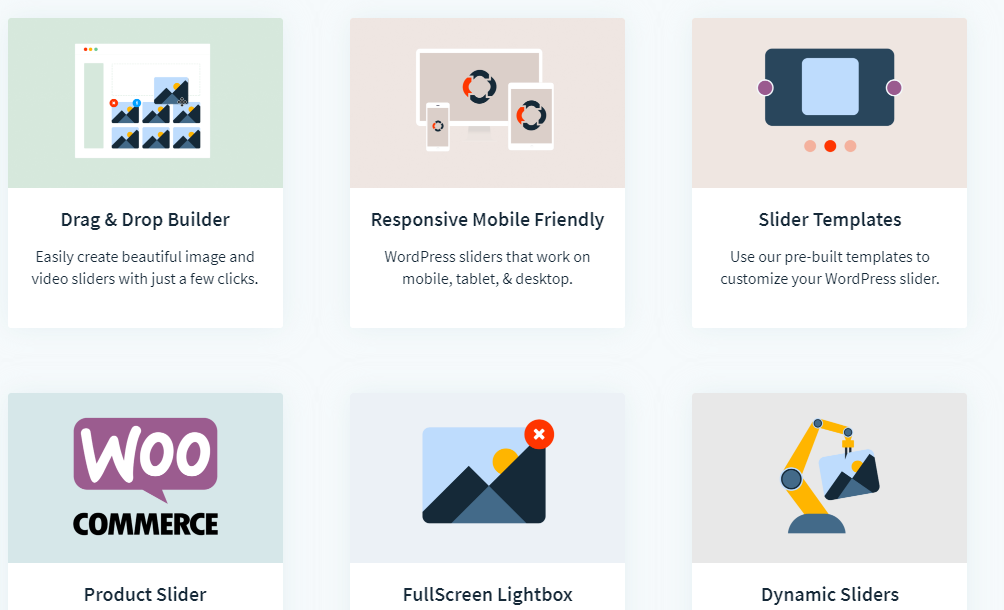 Soliloquy is a powerful and responsive WordPress slider plugin. This plugin allows adding meta-data on each slider that makes SEO-Friendly slider. You can create sliders as per your posts, pages, and custom post. There has most amazing thing is that this plugin helps to protect your slider images also. You need to just disable right click, because of that it helps to stop downloading your images. It supports drag and drop builder that makes to create an image and video slider quickly. You can create various slider options like blog posts, social media posts, testimonials, PDF Slider, and so on. Download it Now.
Demo/Download: https://soliloquywp.com
3. Slider Revolution Responsive WordPress Plugin :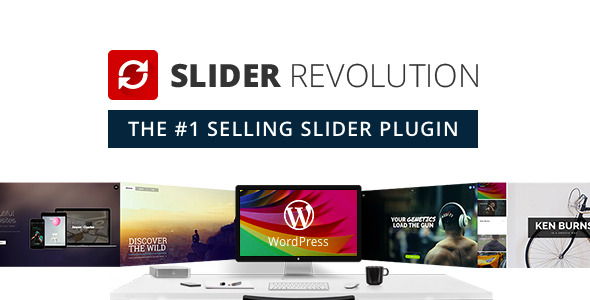 One of the most selling, innovative breathtaking responsive WordPress plugin. It comes with 140+ alluring and ready to use examples to create an attractive slider for WordPress website. This plugin's the most important motto is Flexibility is our Credo. This powerful plugin is perfect to add slider on homepage or post pages or custom posts. It also supports super cool 3D and parallax effects to create an alluring slider. There has a huge object library that helps to use in various projects. It's not just a slider, you can build one-page web presence with awesome designs. It is super fast and user-friendly WordPress plugin.
Demo/Download: https://codecanyon.net/item/slider-revolution-responsive-wordpress-plugin/2751380
4. LayerSlider Responsive WordPress Slider Plugin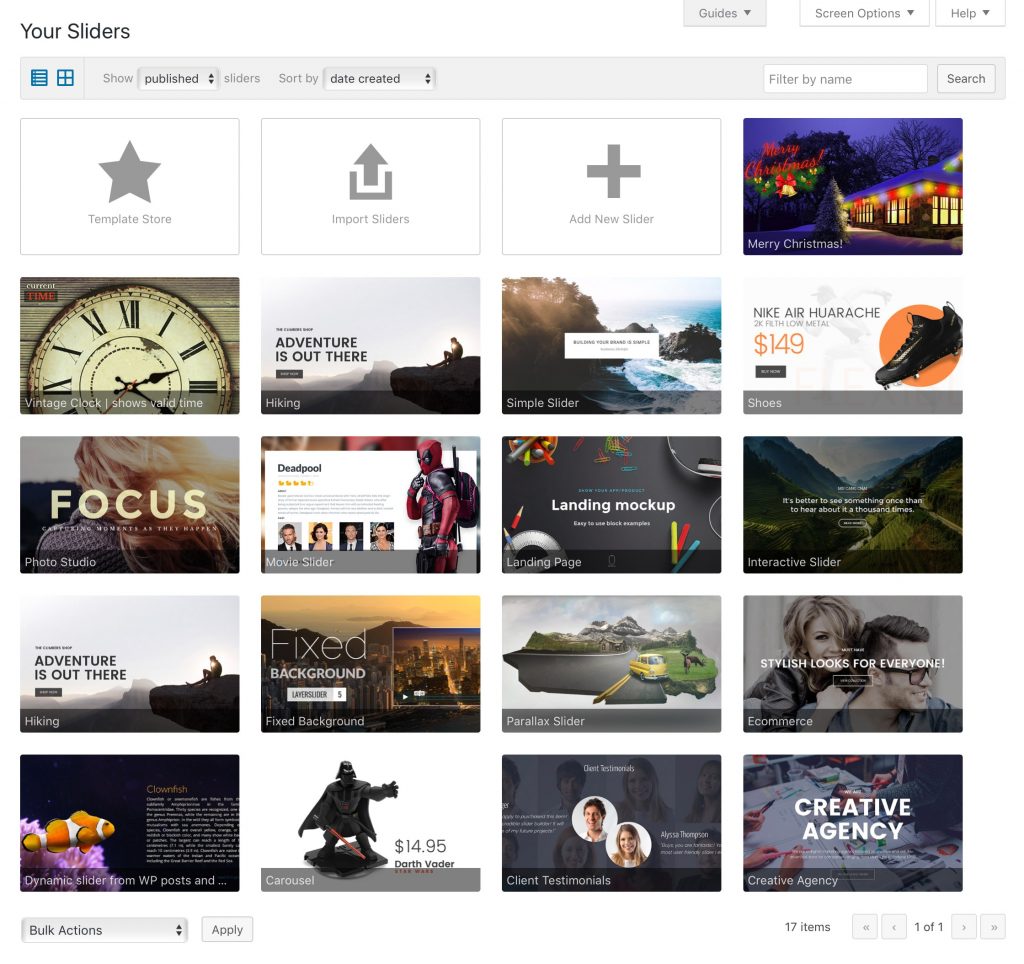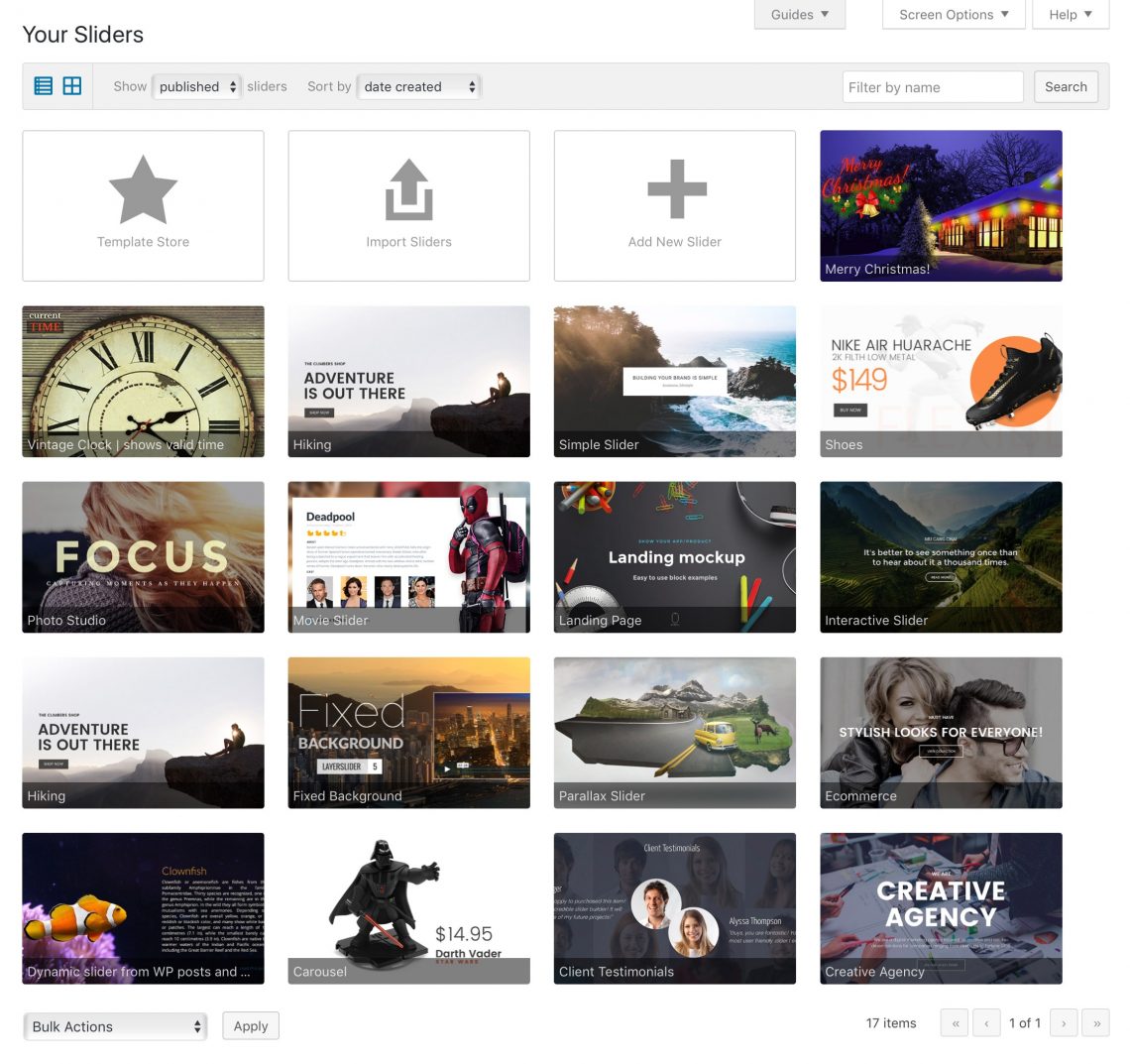 One more most advanced and rocking WordPress slider and web animation plugin. It is an ultimate solution to create slider, slideshows or animated content. This plugin has more than 200+ pre-defined slider transitions with parallax, 3D and ken burns effects. It is compatible with all popular browser and SEO-Friendly plugin. There has ever glowing selection fully crafted and customizable slider templates for every type of business. This plugin has newly introduced popup feature slider that makes an alluring popup slider for WordPress website.
Demo/Download: https://codecanyon.net/item/layerslider-responsive-wordpress-slider-plugin/1362246
5. RoyalSlider – Touch Content Slider for WordPress:
RoyalSlider is touch-friendly and responsive WordPress Plugin. It helps to create responsive image gallery and HTML content slider with touch swipe navigation. This plugin includes 10+ templates and 5+ skins to design your slider fantastic. Royalslider is a perfect slider for everyone like photographers, designers or developers. It has most amazing feature is it automatically removes unused slides from DOM and easily manage the internal storages. You can create various types of sliders i.e. video gallery, image gallery, content slider, animated blocks, slider in lightbox, vertical slider, and so on.
Demo/Download: https://codecanyon.net/item/royalslider-touch-content-slider-for-wordpress/700256
6. Master Slider – Touch Layer Slider WordPress Plugin:
Master Slider is a touch layer slider premium WordPress Plugin with the image as well as a content slider. It looks like super smooth hardware accelerated transitions. It is fully responsive which is perfectly suitable in all major devices. It is easy to use, plus there are 80+ ready to use sample slider with it.
It includes features such as hotspots, thumbnails, video support, a variety of effects and many more. YouTube and Vimeo are supported so you can share various video in the slider. It includes three options for image preloading.
Demo/Download: https://codecanyon.net/item/master-slider-wordpress-responsive-touch-slider/7467925
7. Accordion Slider – Responsive WordPress Plugin:
As it name suggest, Accordion Slider WordPress plugin create stunning accordion slider with eye-catchy designs. It is touch-friendly and fully responsive plugin. It automatically loads the images and content from posts. This plugin supports animated and static layers and customize it easily as per your choice. One of the best thing that images are loaded when it viewd by visitors. It helps to reduce the loading time of the page. This slider can be navigated by mouse and keyboard. It is one alluring and SEO-Friendly plugin.
Demo/Download: https://codecanyon.net/item/accordion-slider-responsive-wordpress-plugin/7341927
8. Meta Slider WordPress Plugin:
Creating Slider manually become a headache for the developer these days. To build a slider, many developers used Meta slider WordPress plugin. It will give you the power to create beautiful slideshows on your WordPress website.
Showcase your photographs and videos, latest work or even your online product in your eCommerce store. It includes inbuilt SEO features that ensure people that will have no trouble in finding your website. It includes features such as image slider, animated layer sliders, thumbnail navigation, video slides, and so on.
Demo/Download: https://www.metaslider.com
9. Slider Pro – Responsive WordPress Slider Plugin:
Slider Pro is trending, elegant and Professional WordPress plugin. It is user-friendly plugin that provide smooth navigation experience to the website visitors. It provides two most popular transition effects for slider is fade and slide. It make slider stunning with animations and light box effects. This plugin has deep linking feature that helps to link directly to a specific slide in the slider. You can create breathtaking post slider because it easily load all the contents from post. It compiles many features like full-screen mode, keyboard navigation, easy to import or export, lazy loading, and so on.
Demo/Download: https://codecanyon.net/item/slider-pro-responsive-wordpress-slider-plugin/253501
10. Blog Designer PRO for WordPress:
As it name suggets, Blog Designer Pro WordPress plugin helps to design a blog or blog post outstanding with an alluring layotus.
It is included in this blog because, this plugin provides a stunning 3+ slider layouts. It helps to showcase the blog post in an attractive slider layouts. This plugin has WooCommerce slider, sallet slider, sunshiny slider and crayon slider templates. These are one the best slider templates for blog posts that presents your post awesome. Blog Designer is powerful tool for WordPress blogs. You can also showcase your blogs as post grid, masonry, timeline, multiple blog, story or history layouts. This plugin has 45+ eye-catchy ready-made layouts to design your blog quickly as per your liking. One of the best plugin ever for blog designing!
Demo/Download: https://codecanyon.net/item/blog-designer-pro-for-wordpress/17069678?ref=solwin
Conclusion:
These are some most exciting slider plugins that make your blog more engaging. I hope the article is useful enough. However, there are many plugins available online, but these are one of the perfect for creating a post slider. Choose wisely and enjoy its functionalities.
Share your thoughts if you find any plugins that useful enough for this article. Cheers!