Lead is a key component for any business to alive in the business world. But sometimes hardly earned leads will be vain because of less care or negligence. So if you've experienced the same or want to avoid this kind of damages, I can say lead tracking apps or sales tracking apps will be the best way you can go with.
It is very useful when you don't have the time or staff for managing lead information manually. Even though you have all this, you can consider these apps to keep your employees productive. Today all sorts of businesses, including app development companies and travel companies are using lead tracking apps to easily turn leads into customers. Let us tell about the apps:
1. Base
When this app is with you, you no need to worry about maintaining complex spreadsheets or charts of your important sales leads.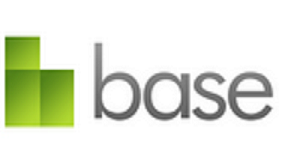 With Base, you can run reports and set reminders for calls or appointments. You will also be able to handle your accounts from virtually anywhere and make sure your information is stored in a centralized location. Being a very user-friendly sales tracking app, Base lets you sync information with your Google apps, including Google Calendar, Contacts, and Tasks.
Price: free/basic features, $125 per month/ advanced features
Platform: Android and iOS
2. Intuit
Intuit is one of the most preferred lead tracking apps for small businesses, which helps sales team well focus on customer service. The app runs QuickBooks, TurboTax, and QuickBase, so you never feel insecure about your leads' details while using the app.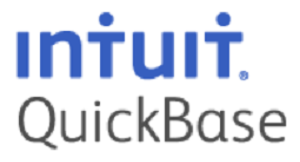 The app notifies team members about the tasks they are assigned with, so you never miss any phone call or appointment with the client. The integrated QuickBase allows your team members to access the most important info very quickly, so they can better serve their clients.
You can also create a customize dashboard, so you can decide who can get access to the sensitive info and modify it.
Price: $299/month
Platform: QuickBase platform
 3. Genius
Genius app lets you send trackable emails through Microsoft Outlook. So if you are currently using Outlook, you can easily integrate this app into your business. The app lets you check a detailed history of website visits of sales leads. The app tells how often sales leads visit your website, so you can well monitor their activity and contact accordingly. You can strategically follow up the leads.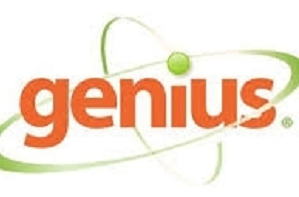 Price: free/basic, advanced features/ $800 per month
Platform: Genius platform
4. Apptivo
Apptivo is a low price app, so small business owners can well benefit from it. It is basic, but effective lead tracking app. The free version provides you many tangible benefits, including integration with Google Apps, online technical support, simple contact sharing, and integration with 40+ business apps.

You can go for premium version if you want to explore more that gives you access to all major mobile apps. The advanced features include plugins, content sharing and application programming interface (API) access to sync up with your website. By downloading the app, you can also get a solid set of organizational tools for comprehensive lead tracking.
Price: free/basic, advanced features/$10 per month
Platform: Apptivo platform
Conclusion:
Lead tracking apps are not just useful for managing your leads, but also to check potential clients behaviour with your websites and other assets. Just download the best app you think, look your leads turning into customers. Do share your comments.