Еvery company needs to build a solid web presence to compete in modern business. And one of the best ways to do that is to optimize your content to search engines. Whether you provide online bitcoin slots or run a pet daycare, pretty much everyone expects to find you via Google. So ranking on the first page of search results is bound to get you lots of quality leads and new customers. However, the thing is that the ranking factors change pretty quickly, and it's not easy to keep up with all the requirements. That's where the SEO companies can help you. They do all the hard work to ensure your websites and channels attract plenty of organic traffic and generate loads of revenue.
Sounds good, right? But are there any such helpful companies in Buffalo, NY? We're glad you asked. We took some time and evaluated the local top SEO agencies based on their online reputation, prices, web presence, and service quality. And here's the list with the best of them:
Top 10 SEO Companies in Buffalo, NY
The BREWROOM for All Your Digital Marketing Needs

The cool thing about theBREWROOM is that unlike many other SEO agencies in New York (state), they've been around for several years. So they've got a real good grasp on how to drive some traffic to websites via Google search. At the same time, they aim to keep the costs as low as possible, making your marketing campaigns more affordable.
Address: 344 Delaware Avenue Suite 250 Buffalo, NY 14202
Phone: 716-312-6568
Email: [email protected]
Website: https://thebrewroom.com/
InVue Digital – If you Need Great Results Fast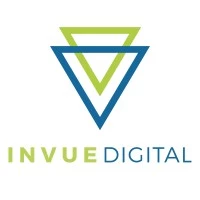 InVue Digital is a Buffalo agency known for helping your business grow as fast as possible. That's thanks to their in-house specialists who can handle all digital marketing tasks from social media management to web development and creative design. They're also experts in the latest trends in SEO.
Address: 701 Seneca St #653, Buffalo, NY 14210
Phone: (716) 322-5580
Email: [email protected]
Website: https://invuedigital.com/
Check this out: [List of]10 Digital Marketing Companies in New York, USA
OtherWisz Creative Corporation- Fully Optimized Websites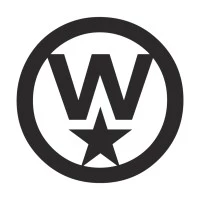 OtherWisz Creativeis another Buffalo agency that has a team of experts under its roof. They've got top-tier content creators, online advertisers, web designers, and SEO specialists to create expert digital marketing solutions. They're so known for what they do that many of their clients are even from outside Buffalo.
Address: 19 Elm St 4th Floor, Buffalo, NY 14203
Phone: (716) 882-3803
Email: [email protected]
Website: https://otherwisz.com/
Want logo design: [List of] Top Logo Design Companies In New York
Neon Buffalo Digital Marketing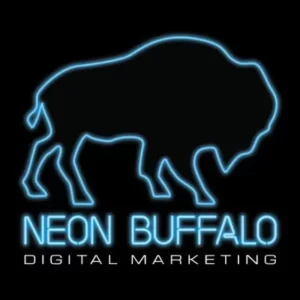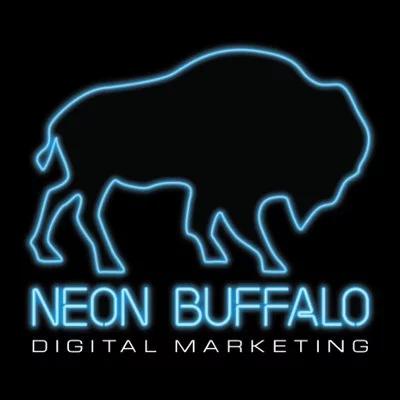 What makes Neon Buffalo Digital Marketing stand out from this list of SEO companies in New York (state)? It's their focus on competitor analysis. Regardless of your industry, they'll help you understand which steps to take to overdo your business rivals. Because look: even if you get super good at producing your content, it's always good to keep an eye on what the others are doing. They might have discovered something that works well on your target audience.
Address: 50 Fountain Plz Suite #1447, Buffalo, NY 14202
653 Main St, Suite 104 Buffalo, NY 1420
Phone: (716) 427-3775
Email: [email protected]
Website: https://www.neonbuffalodigitalmarketing.com/
Need App Design: [List Of] Top 10 App Development Companies In New York City
webWAH

This SEO agency focuses on finding companies' clients from all over the world. They're great at generating content that's enticing enough for the global audience to dive into your sales funnel. And the cool thing is that they let you see results in the first few weeks of working with them before signing a yearly contract.
Address: 4444 Broadway Depew, NY 14043 USA
Phone: 716-529-3300
Email: [email protected]
Website: https://www.webwahofbuffalo.com/
Bean Media Productions Gets You Seen and Heard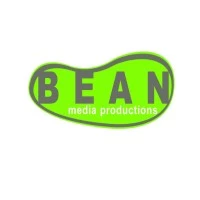 Bean Media Productions is one of the best SEO agencies in Buffalo that optimizes all types of content for search engines. These can be videos, websites, articles, landing pages, etc. The thing is that regardless of the media you produce, it can get found by your prospects via Google, but only if you let a team of experts handle the specific SEO procedures for each type of content.
Bean Media Productions is also known for creating engaging video campaigns. You'll find them mentioned in many Buffalo SEO companies' reviews for their storytelling abilities. That's because they started out as a video production company. Storytelling is their forte, and it's one of the most effective tools in building a powerful web presence.
Address: 1868 Niagara Falls Blvd Suite 101, Tonawanda, NY 14150
Phone: (716) 898-8074
Email: [email protected]
Website: https://www.beanmediaproductions.com/
Scale Digital Marketing – Handles Both Small and Big Clients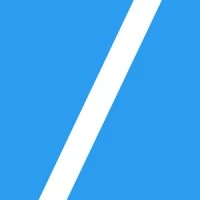 Scale Digital Marketing is another one of the SEO marketing agencies that focus on generating the best return on investment (ROI) for your advertising budget. And they might even help you realize that you don't need to spend nearly as much as you thought you did.
But Scale Digital Marketing offers much more than SEO company services. They also devise your content marketing strategy and handle the web design. Once they've defined your target audience and succeeded in driving them from Google to your website, they can greet the prospects with a site that's bound to convert.
Address: 500 Seneca St #506, Buffalo, NY 14204
Phone: (716) 204-7439
Email: [email protected]
Website: https://tryscale.com/
Scout Buffalo Web Design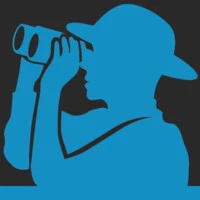 Before tackling SEO for your website, Scout Buffalo hones down on what your goals are with it. Whether for generating new leads, selling products, or simply raising awareness about your brand, they help you update your site for this purpose. And yes, they'll drive loads of free traffic from Google to the website.
Address: 147 Allen St, Buffalo, NY 14201
Phone: (716) 800-2932
Email: [email protected]
Website: https://www.scoutbuffalowebdesign.com/
socialseo

socialseo will make your business grow via handling your social media accounts, enticing web design, effective branding, and much more. Plus, they've also got a good grasp of optimizing content for search engines in 2021. Google keeps changing its ranking factors every year, and it's vital to keep up with the latest developments to ensure free traffic to your website. socialseo has got you covered with that.
Address: Buffalo, NY
Phone: (716) 268-2333
Email: [email protected]
Website: https://aiidesignz.com/
Thrive Internet Marketing Agency

Thrive Internet Marketing Agency is one of the few agencies around the world that works with a proper methodology. They believe in bringing the best for their clients by taking down the competitors using the best marketing tactics.
Address: 260 Madison Ave 8th Floor, New York, NY 10016
Phone: 1 872-401-6027
HRS: Mon-Fri, 8:30am – 5:30pm
Website: https://thriveagency.com/
freshysites- When Looking for SEO Companies that Can Get Your Mission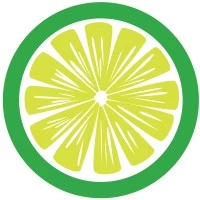 When it comes to SEO, the top companies are always looking to integrate your goals and overall business mission into what they're doing. And freshysites is all about offering personalized solutions. That means they'll devise strategies that improve your specific business instead of providing some general marketing plans.
Address: 295 Main Street Suite 1095 Buffalo, NY 14203
Phone: (716) 242-7977
Email: —
Website: https://freshysites.com/
In Summary
We think it's safe to say that the SEO companies in the USA are some of the best in the world. And some of the top organizations that can help you rank higher on Google are located in Buffalo, NY. They're innovative, follow the latest trends, and offer excellent results at a low price. Remember: a larger budget does not automatically produce better results. A professional agency helps you understand the minimal steps you need to take to succeed in your goals. So call up any of the service providers from this list and get ready to boost your revenues from organic traffic! Wouldn't that be a superb start for 2022?
Read: Top 10 Ecommerce Development Companies in New York City
Which SEO agencies in New York (state) have you worked with? Share your connections in the comments.