The ecommerce business is growing at a very fast pace. The COVID-19 lockdown has given a further kick to online shopping and encouraged retailers to open stores on the internet. Although there are several online shops, Amazon, Flipkart, eBay, Snapdeal are the most popular.
According to a recent survey, Amazon is the biggest giant when it comes to internet shopping. Every day thousands of sellers are moving to this platform to boost sales. However, selling on Amazon has become quite difficult due to heavy competition. Therefore, most of the vendors take the help of Amazon PPC automation tools to improve their visibility as well as revenue.
Some retailers sell their products on the above-mentioned big shopping platform, while others prefer to run their own ecommerce website. Those who wish to open their own online shopping store need the help of ecommerce development companies. If you are among one of them, this article is for you. Here we will throw a spotlight on the top 10 ecommerce development companies of New York City. However, before proceeding, let us have little insight into their key role.
Ecommerce development companies assist all online retailers by building selling websites as well as apps based on unique requirements. Apart from this, they provide technical consultation whenever you need it. Not just that, ecommerce development firms help you in content creation so that you can give an amazing user experience to the visitors. It is impossible for ecommerce business owners to stay ahead of the curve without the assistance of expert E-commerce developers.
Now, you have enough reasons to tie a knot with Ecommerce developers. Still, the real problem is to find the best Ecommerce development company that delivers the required results and fulfills your exceptional needs. Read on to learn about the top 10 developers that can help your brand to speak aloud in the e-commerce market.
Top 10 Ecommerce Web Development Companies in New York City
SmartSites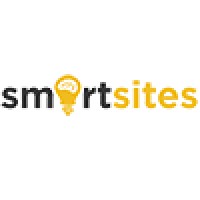 SmartSites is one of the renowned Ecommerce development companies in New York. It helps you to get more traffic, acquire more customers and sell more stuff by designing beautiful websites, driving more organic to your site, and improving your ROI. SmartSites is the one-stop-shop for all your e-commerce site development needs. Partner with this digital marketing agency to beat the competition in the e-commerce world. It is the accredited Google and Facebook partner and equipped with highly qualified as well as experienced professionals.
Services Offered
360° Digital Agency Services, Web Design
eCommerce Development, Website Development, WordPress Website Design
Magento Development, Digital Marketing, SEO, PPC, eCommerce Marketing, Inbound Marketing
Address: 980 6th Avenue, New York City, New York 10018, United States
Phone: 201-870-6000
Email: [email protected]
Website: https://www.smartsites.com/
WebDesk Solution-Fullstack eCommerce Development
Next in line is WebDesk Solution. It helps ecommerce websites owners of New York to achieve branding, marketing, and designing goals. This company is the certified partner of all big e-commerce platforms, including BigCommerce, CS-Cart, Shopify, 3dCart, Volusion, and PrestaShop. WebDesk has offered incredible ecommerce development solutions for years and is one of the trusted names. They provide:
Services Offered
Custom design: eCommerce Hosted Cart: Bigcommerce, Shopify, Shift 4 Shop, Volusion
Web development, Multi Vendors: CS-Cart, WP, Laravel, PHP, Codeigniter, Node JS, Angular JS
Web app development, Open Source eCommerce Platforms: Magento, WooCommerce, PrestaShop
Mobile app development, Digital marketing services to all sized businesses.
Address: 19 West 34th ST., STE. 1018, New York City, New York 10001, United States
Phone: 877-536-3789
DigitalSilk
If you are looking for superior solutions to drive greater conversion and engagement on your E-commerce website, DigitalSilk is the right company to contact. It delivers high-end e-commerce sites and app development solutions. In addition, this company helps to grow your brand online with proven web development, web designing, Seo, and Ecommerce marketing services.
Address: 18 West 18th Street, New York City, New York 10011, United States
Phone: (800) 856-5417
Lounge Lizard-Ecommerce Web Design & Development
LoungeLizard is one of the oldest Ecommerce development companies in New York. This agency specializes in SEO, PPC, Social media, web designing & development, and many other digital marketing services. It has been in this business since 1998. LoungeLizard serves B2B, B2C, government, and non-profit organizations. Visit their website if you want to design the best ecommerce website and app.
Address: 112 West 34th Street 18th Floor, New York City, New York 10120, United States
Phone: (888) 444-0110
ShineTech Software
This company is equipped with extraordinary developers that can take your online business to the next level. Their remote software development team works with your local team to build an eye-catching and well-functioning website. The company has over 18 years of experience and worked with some of the world's top brands, such as HP, CocaCola, and AccountAbility. ShineTech offers full transparency to its clients and delivers the best e-commerce solutions.
Address: One Rockefeller Plaza 11th Floor, New York City, New York 10020, United States
Phone: (917) 639-4274
Emizen Tech Pvt. Ltd.- eCommerce Solutions Provider, Magento 2 Services
Equipped with unparalleled Ecommerce domain expertise, Emizen Pvt. Ltd. provides world-class development services in New York. This company delivers an array of services to empower small and medium-sized online stores. Emizen develops, maintains, and grows your store by providing cutting-edge web solutions and mobile app development services. This agency has partnered with top-notch ecommerce technologies like Shopify, Salesforce & Adobe Solutions and deals in Java, PHP, Node, Python, and ROR.
Services Are
Ecommerce and CMS (Magento, WordPress, WooCommerce, Shopify, Opencart, Joomla, Drupal)
Web Designing (Web portal design, UI/UX design, responsive design)
Web (Php, Laravel, Angular JS, Node JS, React JS)
Address: 276 5th Avenue, Ste 704-1141, New York, NY 10001, New York City, New York 10001, United States
Phone: (332) 255-7117
Elogic Commerce-Certified ecommerce development company
Elogic Commerce is a certified development company that helps you to build, transform and optimize your online shop. Whether you want to build a new store on Magento or transform the current e-commerce website to Magento 2, Elogic Commerce is the right vendor to contact. The expert developers of this company aid you to outperform and outgrow in the competition. Elogic ECommerce provides incredible web solutions to B2C, B2C, wholesalers, and retailers of Australia, the United Kingdom, Italy, the United States Of America, and Italy.
Address: 524 W Broadway, New York City, New York 10012, United States
Phone: (512) 539-0265
SLT Consulting
SLT consulting helps early-stage startups to accelerate their growth through world-class web development and SEO solutions. Not just that, this agency crafts unique and interesting content on the landing pages to convert visitors into prospective customers. Their team implements a balanced strategy for greater success and high ROI. SLTC is a certified Google, Shopify, Facebook, Hubspot, Pinterest partner.
Address: 38 Greene Street, New York City, New York 10013, United States
Magneto IT Solutions-eCommerce Development Company
It is an award-winning Ecommerce development company that provides end-to-end eCommerce solutions. Magneto IT Solutions give its services to B2B, B2C, and D2C. They help online vendors eliminate friction points and aid consumers by making the shopping experience quite convenient. HP, KTM, Kotak, Hyunai, RaceChip are the few clients of Magneto IT Solutions. This company uses the latest and most advanced technology to develop world-class PWA stores, Webshop & Ecommerce mobile apps.
Address: 347 fifth avenue suite 1402-182, new york city, New York 10016, United States
Phone: (646) 205-8151
End Point Corporation-Custom Ecommerce development
Last but not least is End Point Corporation. It came into existence in 1995 in NYC and provides software developing and designing services to the Ecommerce businesses. Their highly experienced team develops scalable and long-lasting products.
Services offered
Custom Ecommerce on Spree, Django, Shopify, BigCommerce, Magento, Interchange
Address: 304 Park Avenue South, Suite 214, New York City, New York 10010, United States
Phone: (212) 929-6923
The Bottom Line-:
Hope you found the above article pretty interesting and will consider the above Ecommerce development companies for carving your online store and for generating more online sales. To get detailed information about the services of the companies mentioned above, please visit their official website.