If you are an honest writer, you will know how important it is to scan your content for plagiarism before passing it off to others. Once anyone finds your content copied, you and your website will soon lose reputation and credibility.
This is going to leave a further impact on your social and even personal life. This is why there is no doubt that your content must be checked for plagiarism.
Now, there are tons of amazing software available that can easily help you check plagiarism. But, here's something tricky — what if you want to check for plagiarism, but you may not have access to the laptop. In that case, you will always need a plagiarism checker app for Android or iOS.
Apps will be easier-to-use than you ever think. Just open it on your smartphone. Paste or upload the text, and in one click tap, you will find what is unique and copied.
Here we are going to introduce you to the best Plagiarism checker app for iOS and Android. So, do not rush, scroll down, and carefully read on.
Top Apps for Plagiarism Checker(Duplicate)
Prepostseo — Plagiarism Checker App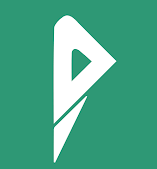 One of the widely used applications on iOS and Android smartphones is Plagiarism Checker by Prepostseo. This is a 100% cost-free app that offers a wonderful user-friendly interface and an accurate result for your query. This amazing platform is offering many heart-stealing features, including:
● It functions well and quickly and provides you with the exact and accurate report.
● This app is extremely safe and secure to use because the app's system does not save your data in its database.
● It enables you to upload files in different formats, including Doc, Docx, and PDF files. Additionally, it gives you the facility to insert the content directly into the app to make your result original.
● The most amazing thing about this plagiarism scanner app is that it compares your content by deeply scanning every sentence in your context.
This plagiarism checker app is offering its users a limit of 1000 words free. However, premium users can check for the plagiarism of up to 5000 words per search. If you are looking for a fast, handy, safe, secure, easy to use plagiarism checker app, Prepostseo is the best for you.
Price: 1000 words free
Download From Play Store Download Apple App Store
Grammarly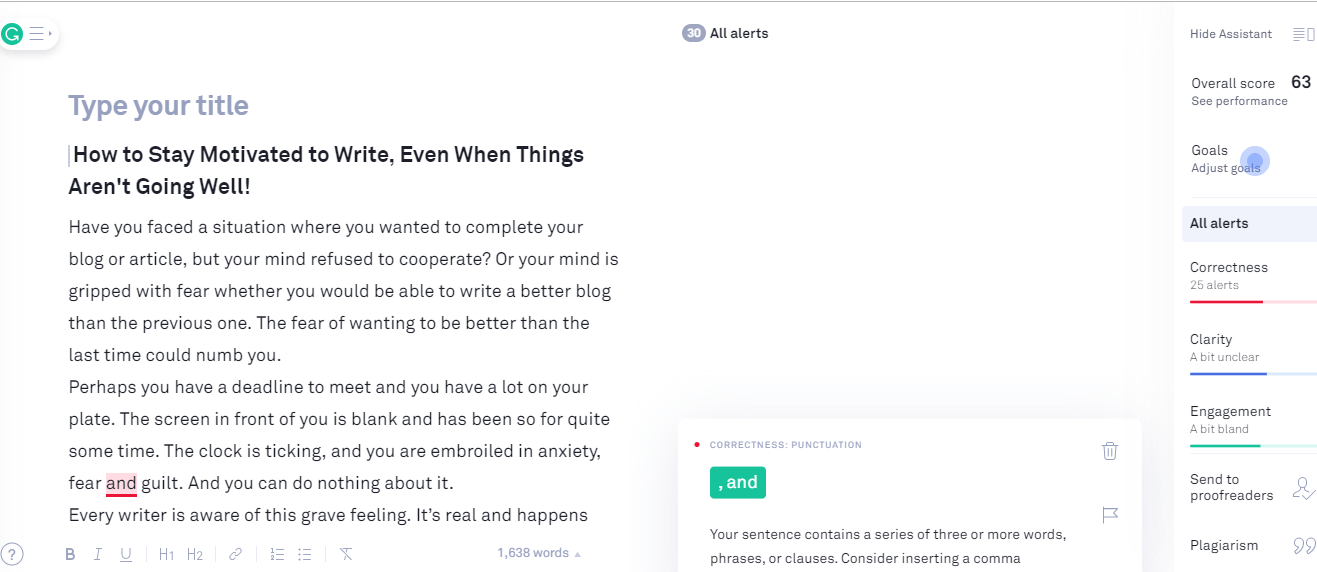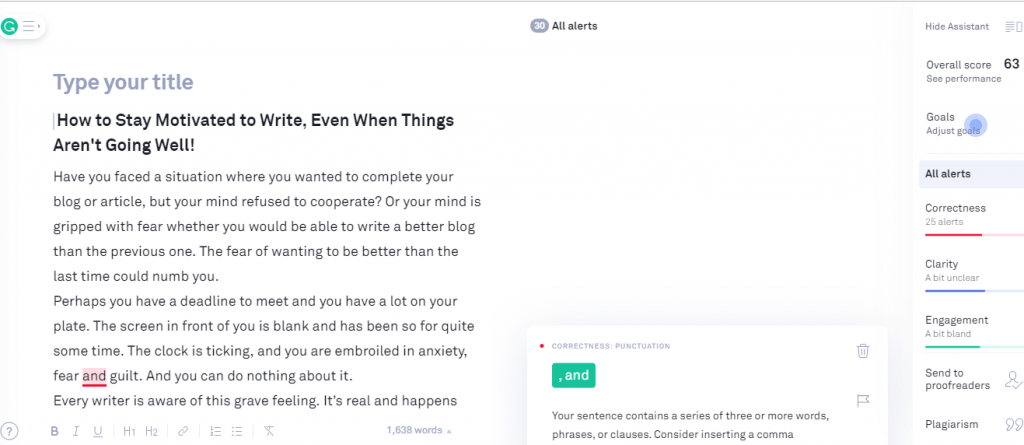 If you are a writer, then you know that Grammarly is one of the most commonly used apps for plagiarism and grammar checking. This app is normally used to check and correct typos, grammatical errors, and copyright infringement in your textual content. It is the best-known app to edit your article, as all the essential composing devices of this brand are accessible.
Read: 20 Content Marketing Tools
Grammarly can be used free but gives more features with fewer limitations on the First-class playback. Many bloggers and content writers use this software. Simply because it is an extensive bundle that makes your writing great, this is another excellent plagiarism checker app that deeply scans your content. Just copy and paste your text in the input bar, then click the check button. Percentage-wise results will be displayed within a few seconds.
Price: $30 Monthly.
Download From Play Store Download Apple App Store
Plagly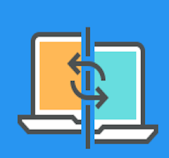 This is another fantastic app that gives you the instant results of your writing. This place is suitable for every single person who wants valid results with matched sources. Once you have pasted the text or uploaded your document, this plagiarism checker app would generate the percentage based on your content's originality. This app offers tons of handy features, including:
● It matches your pasted text with the published articles available on the Internet.
● It utilizes modern technologies, including AI (Artificial Intelligence). And highly efficient algorithms that scan your content deeply.
● To assess plagiarized documents, this app utilizes innate language processing technology. This will prove better to verify the contents.
Besides, it is a 100% cost-free app. But, if you truly want to get some extra features like improved queries or word count, go to Premium Version. Plagly is an efficient and affordable plagiarism checker app accessible today!
Price: Free
Download From Play Store Download Apple App Store
Plagiarism Checker App by Plagirsima.Net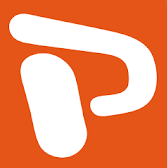 Here comes another best plagiarism checker app that is specially made for content creators, students, teachers, and writers. It can deeply scan paper terms, blogs, websites, and all other kinds of textual content. This is an excellent app that matches your entered text from all over major search engines — Google, Yahoo, Bing, etc. This is a must-have application if you want 100% valid and accurate results with easy-to-access matched sources.
To utilize this app, upload your file directly using Google Drive. Once you do so, just hit the Check button. Within a few seconds, a report will be displayed. The report will show you percentage-wise results, sentence-wise results, and a full document view. You can easily find and fix plagiarized parts directly.
Price: Free
Skandy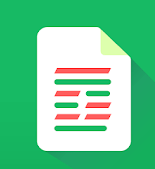 Last but not least! Skandy is another reliable app that is super easy to utilize. This plagiarism checker is well-built and particularly useful for bloggers and freelancers. One of the coolest features that this plagiarism checker app provides is you can check text in the image. Upload an image that contains text; this app will check for its plagiarism.
The system will process your image and read the text available in the image. This process will be done by the app's system that uses OCR technology. Within a few seconds, the image containing text will be deeply scanned. Besides, this duplication checker can also be used to scan your textual content for free!
Price: Free
Download From Play Store Download Apple App Store
Small SEO Tools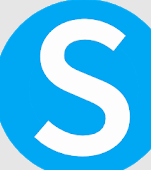 This is another plagiarism checker app that is focused on providing 100+ tools in its app. However, the Small SEO Tools also offer a plagiarism checker, which is quite efficient to provide you are the duplicate content ratio in your writing.
Along with the plagiarism checker, it also features the article rewriter and other content assisting tools.
It will highlight the plagiarized content by underlying and once you click on it, it will display the URL of the content that is plagiarized. The URL will show you the source from where the content is copied and you can easily cite or rewrite the article.
Price: Free
Download From Play Store Download Apple App Store
Plagiarism Checker – document plagiarism checker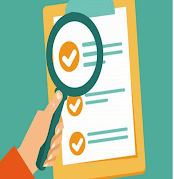 This is another plagiarism checker which compares your documents with other published article over the internet. Most bloggers and freelancers as well as other content writers use this application to check the duplicate content in their writing.
Using this plagiarism checker, you can easily rewrite the content to remove the plagiarism as well as publish unique content.
This plagiarism checker can check the plagiarism in your image. For example, if the document is printed, you can easily scan your image, and the OCR technology inside the app will automatically convert it into text.
This text will be scanned for any plagiarism and it will highlight the plagiarism.
Price: Free
Plagiarism Checker – Duplicate Content Detector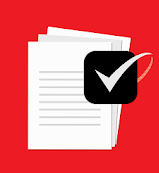 This is another plagiarism checker by Content Arcade Apps, which is one of the best duplication removers for most bloggers.
This is not a free app but you may go for their trial as free. Upon checking plagiarism, you can easily know which part of your writing is plagiarized as well as which part of your content is unique.
This plagiarism is easier to use as you can upload or paste the content to check copied content. Moreover, it will generate the report as well as allow the user to download the report in PDF format.
Price: Free
Download From Play Store Download Apple App Store
The Bottom Line
Checking plagiarism directly from your mobile apps has facilitated writers to check in a better way. Thanks to the modern algorithms and technology in the apps, they have also facilitated efficient and valid checking. All the apps mentioned above are extremely fantastic. They will compare each of your sentences and display the result accordingly.
The features available in the above apps are free and perfect for students and teachers. However, if you want to utilize them for professional use, you can go with them without any hassles!