Wouldn't it be amazing to have one app that can take care of our audio and visual needs together? Being able to stream high quality videos of different forms on one place instead of choosing a different app for each seems like a dream.
But not anymore!
The MX Player is a blessing for most of us because it has been created to make this lovely dream a reality. It integrates different forms of video and audio, enabling you to enjoy them on a single platform.
A brief about MX Player
MX Player is an Android app that supports multiple forms of audio & Video including AC-3, which is a great addition. You can also enjoy additional features such as subtitle support and hardware acceleration, making it a one-stop solution. Whether you want to watch your favorite TV series or the latest movies, you can rely on the MX Player to stream in HD for you! The Indian app currently has 280 million users and operates in 12 languages in India, the USA, UK, and more countries.
How to install MX Player
Since MX Player is available for Android, you can use it with the Firestick and Android TV boxes.
You can visit Amazon App Store in firestick and search for MX Player and download it. If you are unable to do so follow the below steps to download.
Get MX Player on Firestick From Amazon Store
The installation process varies slightly but it is quite easy. We have detailed the steps out for you here.
How to install MX Player on Firestick/Fire TV
Let's begin by talking about the Firestick, which is also an Android device. Once you install MX Player, you will be able to play large files with the utmost ease.
Start by connecting your Firestick to your smart TV.
Now, choose Home and Settings.
Here, you will find the My Fire TV option.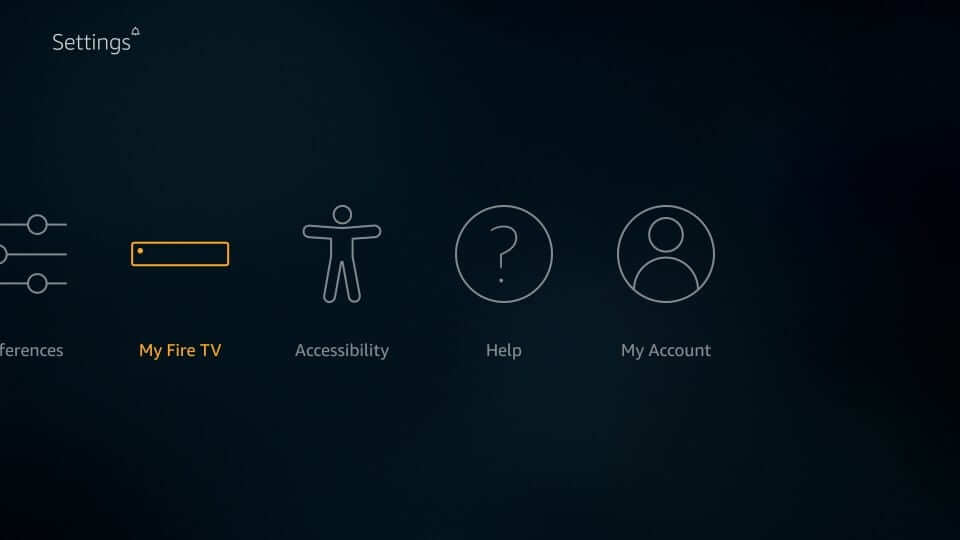 Click on it and navigate to the Developer Options.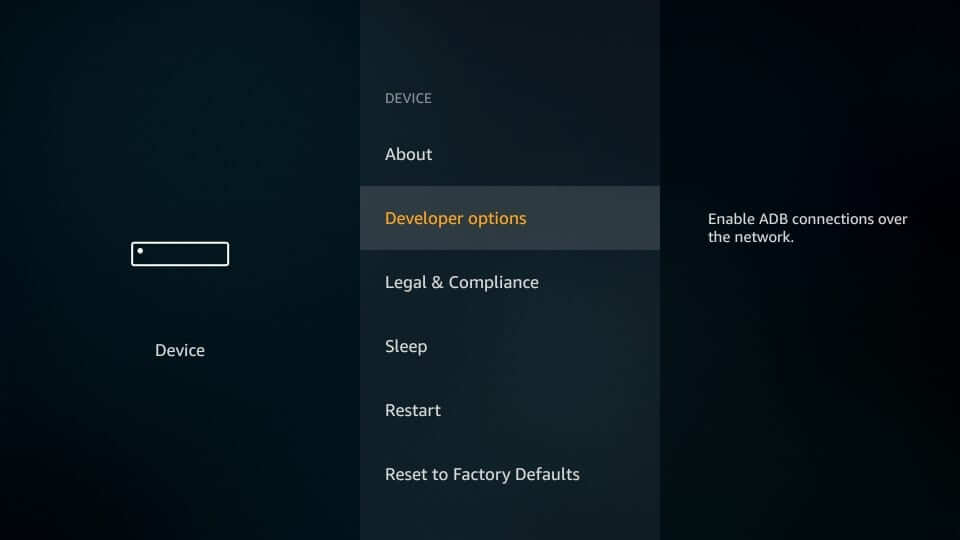 Here, you should enable the Apps from Unknown Sources option.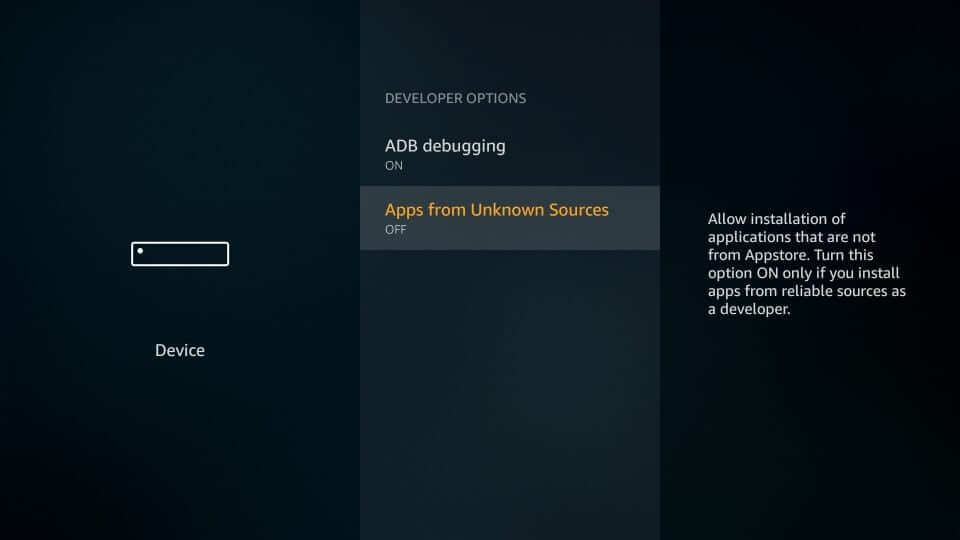 These are the base steps to make way for the MX Player because it is a third-party app. By default, your Firestick will not allow installation. That is why, it is important to ensure that the aforementioned option is enabled before you move to the actual process, which is below.
Navigate back to Home and choose the Downloader app. If you don't already have it, you can download it from the Amazon App Store.
Launch the Downloader app, In the URL bar, type troypoint.com/mx and click Go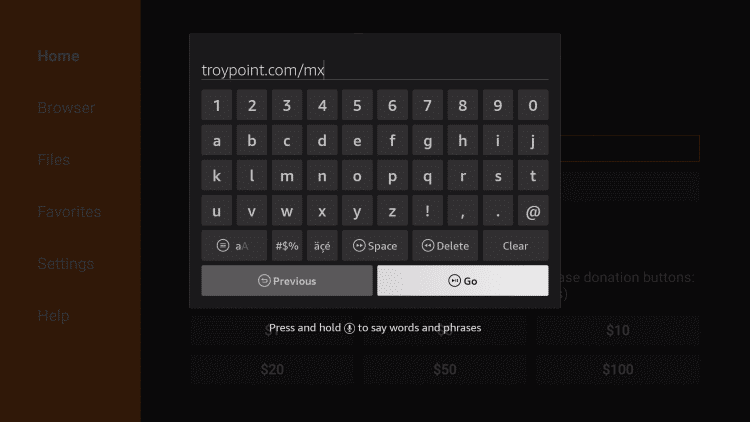 Now, click on Go to navigate to the particular webpage.
This will start downloading.
Wait until it goes through the whole process and the download is complete.
Now, you will see the installation page.
First, click on Next and then choose Install.
The installation will take some time to finish.
Once done, you will see the final screen with two options – Done and Open.
Depending on whether you want to launch it now or later, you can choose either option.
Note: You can delete the Downloader app after this. You won't be needing it any longer and it will just take up a significant amount of space on your Firestick.
How to install MX Player on an Android TV
If you do not have a Firestick and are wondering how to install the MX Player on your Android TV, this is the process you should follow:
Just like in the case of the Firestick, you need to make some changes to the settings before you move to the downloading process. In the Settings on your Android TV, choose Security and Restrictions. Press Unknown Sources to enable it. After that, do the following:
Download the ES File Explorer on your TV using amazon store or from downloader & other places.
On your desktop or smartphone, download the MX Player APK file.
Save it on any cloud storage platform such as Dropbox or Google Drive.
Now, on your Android TV, go to Networks and open the ES File Explorer.
Choose Cloud and then press New.
Select Google Drive or Dropbox (whichever you saved the APK file on) and log in.
Find the APK file and click on it. This should start the download process.
After that, you will see a pop-up that will prompt you to start the installation. Click Install.
After the installation is complete, you can open the player and use it on your Android TV.
People also ask
The MX Player is extremely popular but a few users have concerns about it. We have decided to answer the commonly asked questions to give you more information on the same.
Is MX Player safe?
Yes, it is safe and easy to use. You don't have to worry about viruses or privacy. It is virus-free and secure.
Is MX Player free to watch movies?
Yes, you can stream movies and videos for free on MX Player. But you should note that this is an ad-supported platform.
Who is the owner of MX Player?
Times Internet from the Times Group owns MX Player.
Is VLC better than MX Player?
VLC and MX Player are extremely good. They both support a variety of media formats. VLC is a great solution for the computer but MX Player is said to be unbeatable on Android. So, we think you should choose based on where you want to use the media player.
Does MX Player consume more data?
It depends on the usage, honestly. But, the media player has a data saver mode that will help you save some data.
Conclusion
MX Player is an excellent and reliable media player for Android. Even though the installation process on Firestick and Android TV requires additional steps, it is totally worth it. We encourage you to download it and enjoy streaming your favorite videos without hassle.