Digital marketing companies create effective marketing strategies for their customers or clients. These client companies can be of several sizes and several industries. Starting from planning a digital marketing campaign to maintaining the client's social media presence across all social media channels are the job roles of digital marketing firms.
These digital marketing entities conduct online marketing, and they leverage some web-based channels to distribute a message about the company's product or services across its target customers. They also perform network marketing by developing a network of several people for getting assistance in sales closure and lead generation.
Job Role of Digital Marketing Companies
The job role portfolio of digital marketing companies is booming and dynamic. They help their clients manage corporate websites, arrange digital campaigns, work on the SEO of the web pages, and promote their services across several digital platforms.
Driving website traffic, acquiring potential leads, and measuring the website traffic also fall in the responsibility spectrum of these companies. For conducting efficient online marketing, these companies also have to be attentive towards the Google Algorithm updates.
Moreover, digital marketing firms have to optimize their company pages for network marketing and need to work with different people. It will ensure quality visual elements in their website and in their tailor-made contents, which will promote their client companies effectively amongst their target customers.
10 Digital Marketing Companies in Texas
Some of the world-famous companies in the digital marketing industry are thriving in Texas, USA. Most of these companies are established in this new era of globalized business. The top 10 companies are;
1: Digitech – Digital Marketing Agency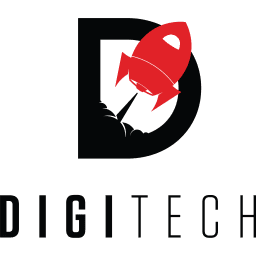 This company was established in 2011, and they make the web design experience unique for each of their clients. It is a company that is an expert in visual marketing and design for helping its clients to find their presence in the digital space.
Small businesses and enterprises are the client's client focus, and most of their clients belong to Information Technology, Medical, and Consumer Services sectors. Creating SEO-friendly content and helping the client companies to improve their digital presence is the primary objective of Digitech.
The University of Texas, HotSchedule, American Heart Association, Universal Music Group are some of the prominent clients of Digitech. They conduct online marketing on behalf of these companies by site monitoring, web content management, and web page design services.
Website:  https://www.digitechwebdesignaustin.com/
Address: 7703 N Lamar Blvd Suite 510, Austin, TX 78752
Phone: (512) 653-3003
2: Idea Grove – Technology PR and Marketing Firm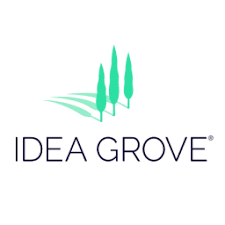 In the Top 10 list of digital marketing companies in Texas, Idea Grove acquires the second position. This entity was set up in the year 2005, and since then, it has created a unique landmark of itself by distinguishing between its growth-oriented B2B clients.
They are best known for providing on-point marketing solutions through their unique and expert PR and digital marketing personnel. Their marketing solutions have become significantly familiar in the B2B agency over the years. By grasping innovative technologies, they influence the decision-making of both IT customers and business enterprises.
Information Technology, e-commerce, fintech, and transportation businesses are the chosen industries in their client portfolio. K2View, Cloud Trucks, Amazon, NEC, Stanford University are some of the major clients of Idea Grove.
Website:  https://www.ideagrove.com/
Address: 16000 Dallas Pkwy, Suite 200 Dallas, TX 75248
Phone:(972) 235-3439
3: Thrive – Internet Marketing Agency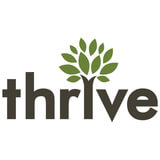 In the 3rd position, there is Thrive Internet Marketing Agency, a company that was established in 2005 but is still maintaining its proactive business focus on results and relationships. They promise their clients a 300% increase in online leads and a 500% increase in website traffic.
The company made it into the top page rankings of digital marketing firms of the USA within six months of its operation. They provide transparency, integrity, renowned expertise, focus on client satisfaction, and a transparent marketing process for maintaining a healthy relationship with its clients.
Driver Support, BMS Cat, Berryman Products, Ready Seal, Restoration 1 are some of the major clients of Thrive. The positive reviews and feedback of these client companies ensure that Thrive Internet Marketing Agency is a good choice for online marketing.
Website:  https://thriveagency.com//
Address: 4600 Park Springs Blvd Ste 100, Arlington, TX 76017, United States
Phone: 1 817-642-9686
4: High-Level Marketing (HLM) – Award winning Digital Marketing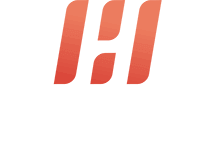 With over ten years of business experience in the digital marketing field, High-Level Maarketimg stands in the 4th position. They provide a collaborative team of digital marketing experts who manage everything from performance management to analytics optimization.
HLM dives deep into its clients' business goals and business strategies and provides customized marketing solutions for increasing its online presence. They help the clients in network marketing, too, with SEO tactics and cutting-edge technologies.
Mid-market and small businesses are the main focus of the client portfolio for HLM. Some of their most important and notable clients are RSVP Advertising, Auto-Lab, GFL, RHP Properties, CarePatrol, DryMedic Water Damage, etc.
Website:  https://www.highlevelmarketing.com/
Address: 2500 E T C Jester Blvd #150 D, Houston, TX 77008, United States
Phone: (832) 986-8007
5: Fahrenheit Marketing – Full service marketing firm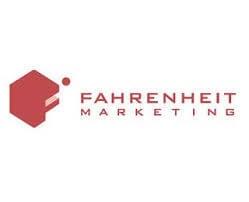 At the 5th position of top 10 digital marketing firms of Texas, there is Fahrenheit Marketing. It was established in 2008, and unlike many other digital marketing companies, this one provides stellar marketing solutions that have to be accepted by clients.
This company gives direct access to the customers of the company CEO, and that grants clients immense satisfaction because they can always get what they want at Fahrenheit Marketing. This company is not considered a perfect fit for every client because its audience engagement rate is sometimes as low as $3,000.
Pepsico, Tomlinsons, Texas Healthcare Association, Barbara Bush Foundation, Citgo Oil and Gas are some of the major clients of this company. These clients are prominent brand names that people are familiar with, ensuring the excellence and expertise of Fahrenheit Marketing.
Website: https://www.fahrenheitmarketing.com/
Address: 2500 W William Cannon Dr #205, Austin, TX 78745, United States
Phone: 1 512-206-4220
6: Digital Success – ROI Focused Digital Marketing Agency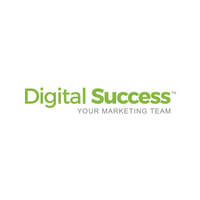 This company stands at the 6th position, and it was founded in the year 2008. Metric-driven formulas, agile marketing strategies, deep expertise in digital fields, executive-level analysis, optimized marketing budget are significant attributes of Digital Success.
Search Engine Optimization, Pay Per Click, and Digital Strategy are the primary business strategies of this company. Direct Energy, Zeto, Michales, ZyLab, Owen are some of its potential clients.
Their primary focus lies in generating a potential return on investment and website leads for their clients. They strengthen the networking growth of their clients through network marketing. They also prioritize the top-line sales enhancement of their clients through effective online marketing.
Website:  https://www.digitalsuccess.us/
Address: 5830 Granite Pkwy Suite #100-360, Plano, TX 75024, United States
Phone: 1 855-344-4821
7: Funnel Boost Media – SEO, PPC, & Digital Marketing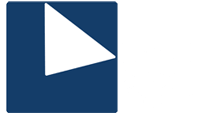 At the 7th rank, there is Funnel Boost Media, and for helping companies to reach their online marketing targets, this company is the best solution in the industry. It was founded in the year 2012. It helps to enhance the network markensuringensuring networking growth of its clients through pay-per-click, website optimization, and conversion rate optimization.
Logistics, Supply chain business, Transport businesses, Medical and Legal businesses are the prominent client groups of this digital marketing firm. Groomers Seafood, Farmers Insurance, Prestige Emergency Room, Club Humidor, and many more are the notable clients of Funnel Boost Media.
Organic SEO services are the specialty of this organization, and they focus on increasing client revenue margin by increasing their online marketing growth. It also falls in ensuring network marketing because they partner with several agencies too to achieve these objectives.
Website:  https://www.funnelboostmedia.net/
Address: 3201 Cherry Ridge Suite 328, San Antonio, TX 78230, United States
Phone: 1 210-757-3522
8: Ingenia – Digital First Marketing Agency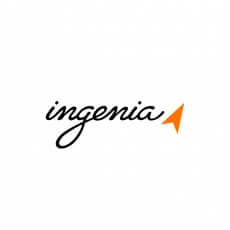 This company was established in 1996, and for 25 years, it has been operating in the digital marketing industry of Texas. Design thinking, web hosting, data science, media purchasing, creative talent, and social media management are the expertise areas of this company.
Due to its long-live reputation, some of the best companies in Mexico and the US work as their clients. Coca-Cola, Walmart, BestBuy, Meltwater, Lego are a few examples of their client groups.
They ensure complete dedication and flexibility in every project, and they manage the PPC campaigns and social media accounts of client companies.
Website:  https://ingenia.com/
Address: 25420 Kuykendahl Rd Suite B200-20, Tomball, Texas 77375
Phone: (346) 334 7579
9: Jives Media – Digital Marketing Company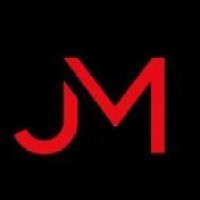 Jives Media stands at the 9th rank, and since 2012, this company has also been outshining its competitors in network marketing and online marketing. Their client varies from small to large companies, and they offer unique social media solutions to them for strengthening their online presence.
Oracle, Thumbtack, Om Center Chiropractors, Poshmark are some of the best clients of Jives Media. This online marketing company has also won many awards and recognition in digital marketing since its establishment.
MBA brand strategists and award-winning web designers consist of the team in Jives Media. All their clients belong to the Information Technology, Legal, and Legal Cannabis sectors.
Website:  https://www.jivesmedia.com/
Address: 5215 N O'Connor Blvd, Irving, TX 75039, United States
Phone: 1 650-420-7455
10: Creativos Graphics, Inc – BRANDING AND MARKETING

Founded in 2004, Creatuvos RD holds more than 16 years of experience in the digital marketing field. Their specialization lies in copywriting, web designing, social media management, branding, and photo and video editing.
Most of their clients are from the food and fashion sector. Some of the profound examples of their client portfolio are Fresco, Cloe Time, Topo Chico, Arcacontinental, Zeit, etc.
They take pride in trendsetting, and that is why they provide diverse online marketing and network marketing solutions to their clients. Their customer service is also noteworthy, and they display excellent communication while interacting with their clients.
Website:  https://creativosgraphics.com/
Address: 14360 Bellaire Blvd, Houston, TX 77083, United States
Phone: 1 877-912-8635
Conclusion
In the end, we would like to say that there are several other companies in Texas that demand praise and appreciation too because of their unique digital marketing solutions. Studio Fox Design, Adhere Creative, ViewStream, CSTMR, Glide, GlobaSpex, Epsilon are some other examples of online and network marketing firms that also have a good client base and positive market review.